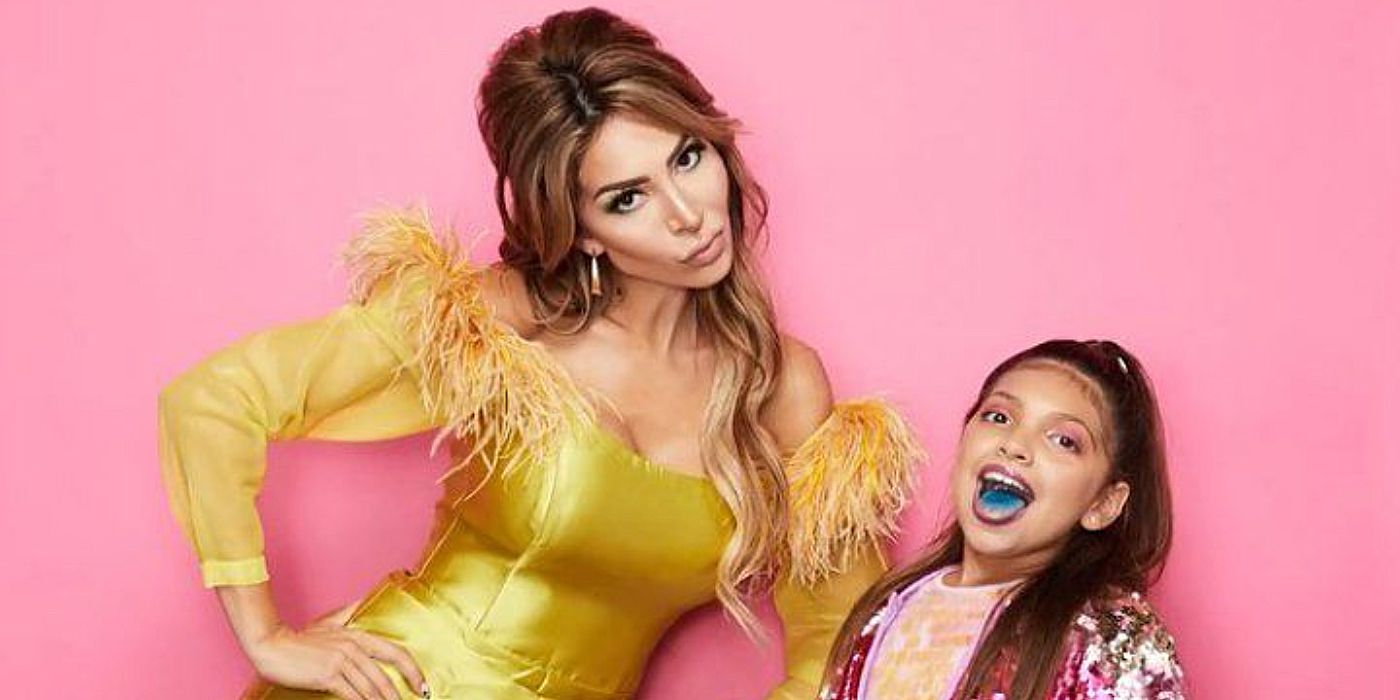 Farrah Abraham of Teen Mom and 16 and Pregnant is making headlines for the parenting advice she is offering moms and dads on YouTube. Abraham, 29, originally rose to fame when MTV cast her for its reality series. She made her debut back in 2009 and has starred in other reality shows since originally appearing in 16 and Pregnant. Abraham has a daughter named Sophia, who frequently appears on social media with her.
Since she began her stint on MTV, Abraham has notably been open and honest about her personal life, including her relationship with her mother, Debra Danielsen. Back in 2010, Danielsen was charged with assault in an Iowa court after getting into a physical altercation with Abraham. It was then that Abraham moved out of Danielsen's home with her daughter and moved into an apartment. Since then, life has seemingly been going well for Abraham, who has pursued endeavors in music and writing. Now, she appears to be ready and willing to offer parenting advice to anyone who will take it.
Related: Teen Mom: Farrah Abraham's Scary $600 Facial Freaks Out Fans
Abraham posted a video to YouTube last week, asking parents to think twice about the violence that may be occurring around their own homes. In the clip, Abraham says moms and dads should be mindful of their aggressive actions, especially as the stress of 2020 continues to mount. She also made several references to the pandemic and certain life changes, which may be requiring parents to spend time with their children. Abraham asks viewers to "dig within" themselves and take a moment to do what they need to do to be the best parents possible.
At multiple points in the video, the former Teen Mom star opens up about her relationship with her daughter, past familial trauma, and the psychological help she has received in light of changes in her own life. Abraham even goes as far to describe some of the challenges she's faced as a result of everything from unexpected fame to her ethnicity. She ends the video by hoping her viewers stay grounded amidst all of the stress of this year.
If one thing is for certain, it's that it shouldn't just be Abraham who is advocating against violence and aggression in modern-day households. While the former teenage mom doesn't exactly have the best track record, she appears to be practicing what she preaches as she raises her own daughter with an ample amount of love. Isn't that what having a family is all about?
Next: Farrah Abraham Defends Filming Sexy Video in Front of Her Daughter
Source: Farrah Abraham