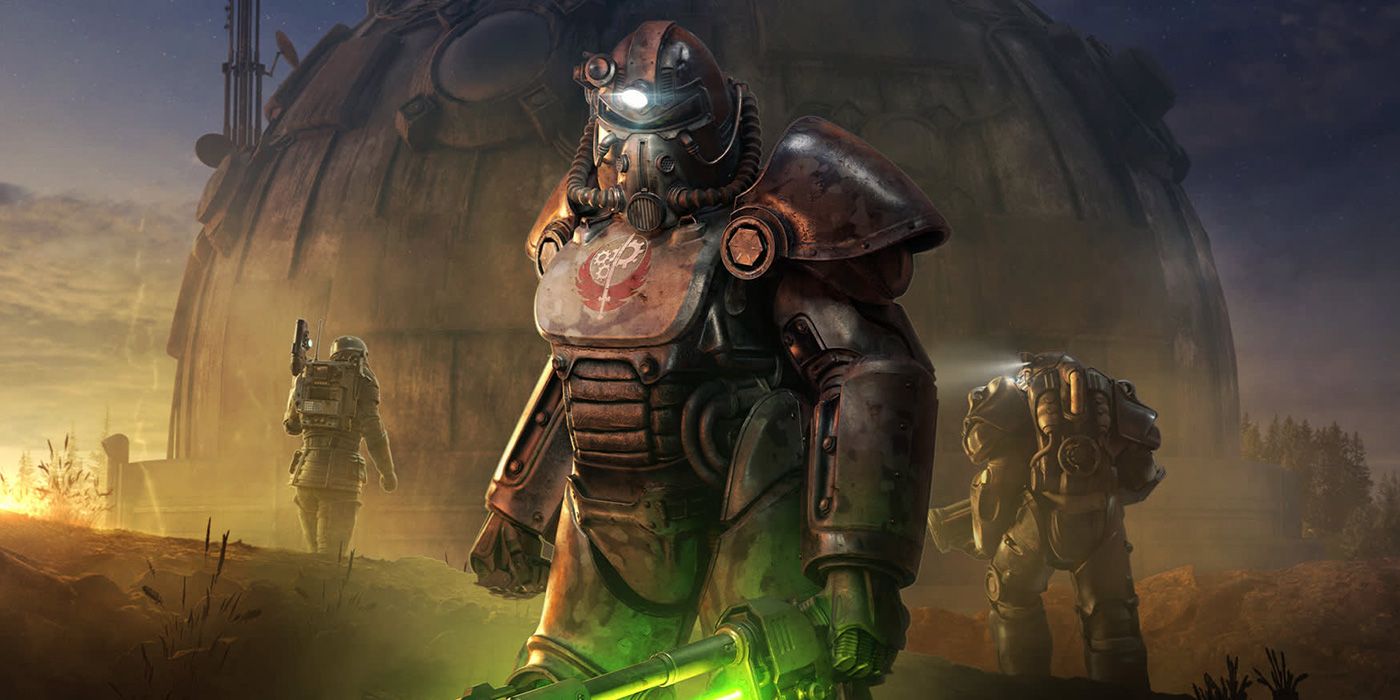 Bethesda is now launching the Fallout 76: Steel Dawn expansion a week early after some players encountered a bug that caused them to download the update before its release and locked them out of the game entirely. Steel Dawn finally introduces the legendary Brotherhood of Steel to the game and adds a new questline involving the group. Fallout 76 players have been preparing for the Brotherhood's arrival since August with the release of an update that had them help restore the group's previous stronghold in the area.
The Steel Dawn expansion, which was officially announced back in October, was initially teased earlier this year when Bethesda presented a roadmap of its content update plans for 2020. The roadmap included the announcement of seasonal updates for the game as well as two major expansions: One Wasteland For All as well as Steel Dawn (referred to as the Fractured Steel update in the roadmap).
Related: Fallout 76's Saturday Morning Cartoon-Inspired Season 2 Update Looks Great
Fallout 76: Steel Dawn was initially scheduled for release on December 1, but Bethesda has announced on its blog that it has decided to release the update a week early on all platforms. The early launch was primarily due to Xbox One players encountering a bug that downloaded the update before it was intended to be available and consequently locked them out of the game. Rather than rolling back the update, Bethesda decided to release the update a week early instead and allow players on all platforms to get started on the new expansion.
One of the major features of the Steel Dawn expansion allows players to build their own vaults, which are separate instanced locations located under player camps. C.A.M.P. Shelters will feature separate build budgets and will have fewer restrictions than the regular camps, allowing players to really customize and personalize their underground vaults. The expansion also introduces new characters, factions, locations, recipes, weapons, armor, and more.
Bethesda has been working hard on making Fallout 76 a better experience for both new and players alike after the game's disastrous launch two years ago that involved an incredibly short beta test, a buggy release, and a Collector's Edition of the game that was significantly less than what was initially announced. While the state of Fallout 76 has improved quite significantly over the past two years, Bethesda still has a ways to go to not only redeem itself to initial and current players, but to convince potential new players to join in as well.
Next: Bethesda Is Learning From Fallout 76 For Future Multiplayer Games
Source: Bethesda