Chadwick Boseman was one of the most well-known and well-respected actors to emerge out of modern movies and is remembered as a game-changing force within the industry.
RELATED: Black Panther II: 10 Things That Could Happen
Though most recognized for his superhero role in the Marvel Cinematic Universe, the versatility of talent allowed him to star in a wide range of projects.
Updated on November 26th, 2020 by Matthew Wilkinson: The death of Chadwick Boseman is one that truly rocked Hollywood, mainly because nobody saw it coming. A superhero both on and off the screen, his passing was truly a heartbreaking moment. Thankfully, Boseman leaves behind an incredible legacy of movies from his career, having entertained millions in so many different ways. To better celebrate all of his amazing work onscreen, here are all of Chadwick Boseman's movies ranked according to Rotten Tomatoes scores.
15

Gods Of Egypt (2016) – 16%
This is the lowest rated movie of Chadwick Boseman's career and one that wasn't well-received by critics. The movie only just made back its budget, despite boasting big names like Boseman, Gerard Butler, and Game of Thrones star, Nickolaj Coster-Waldau.
The story sees the God of the underworld take the throne of the ex-king as he looks to take over the land by any means necessary. There's no shortage of action and an obvious good vs. evil plot, but the movie was heavily criticized for having a predominantly white cast playing Egyptian deities.
14

The Kill Hole (2012) – 25%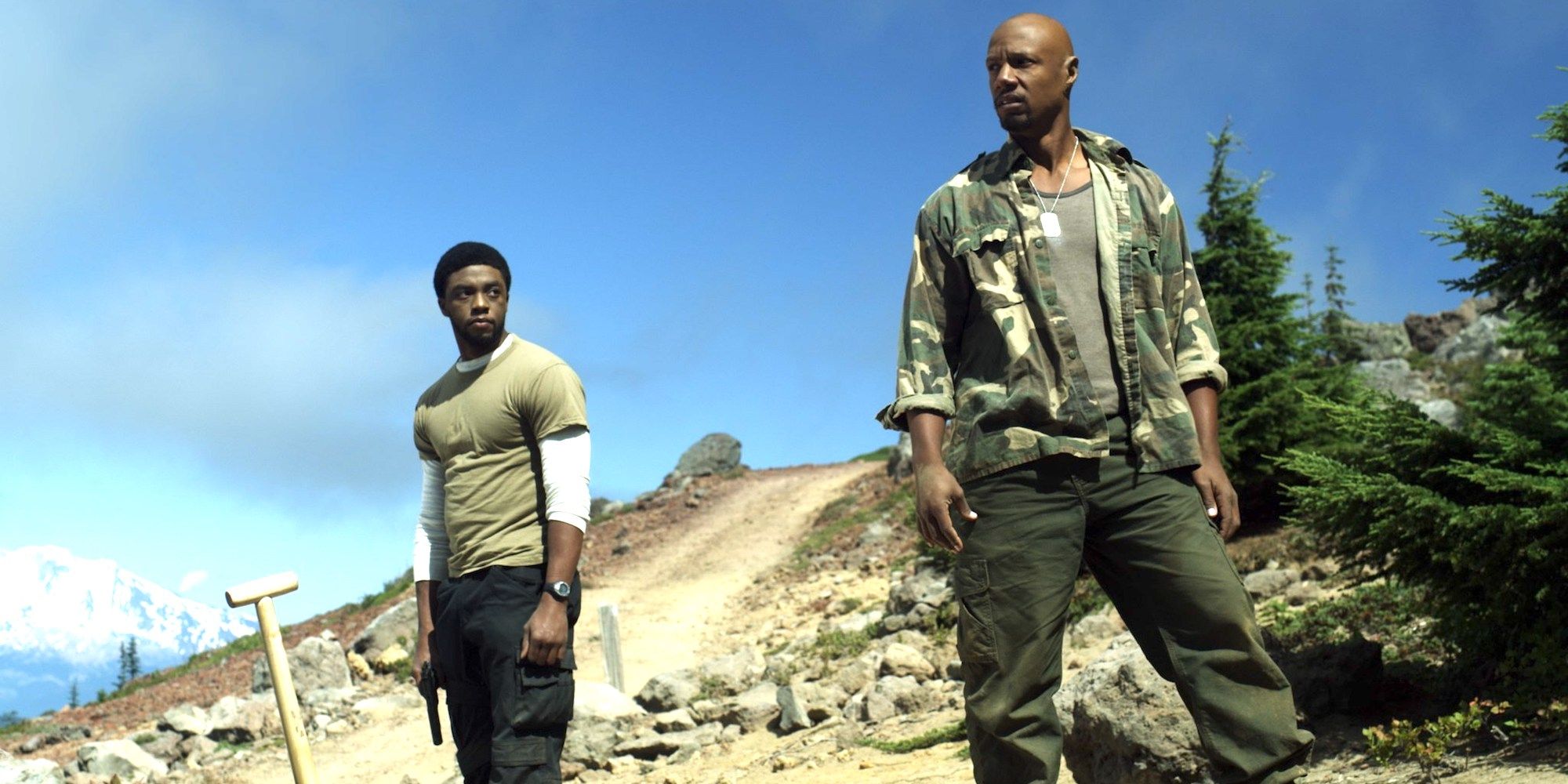 The Kill Hole didn't do that much better in terms of Rotten Tomatoes ratings, but this 2012 movie was a slight improvement as far as the critics were concerned. In this film, Chadwick Boseman plays an Iraq war veteran who is forced into finding and killing another veteran.
It's a very tense action movie and it sees Boseman's character really weigh up the moral values of what he is doing, having to follow direct orders even though it means killing a fellow vet. Both men have the same scars from their time in the war, and it makes for a very interesting plot.
13

Message From The King (2016) – 45%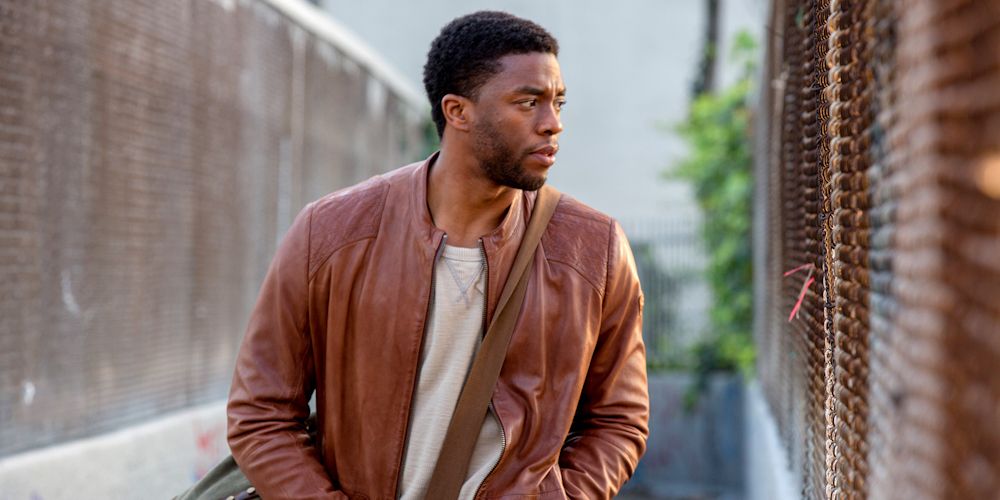 Chadwick Boseman takes on the role of Jacob King in this movie, where he travels to Los Angeles looking for revenge and justice against those who were responsible for his sister's disappearance. His character goes from pleasant to incredibly dangerous and it shows just how far people are willing to go when a family is hurt.
Boseman plays the role really well and the film does a great job at ramping up the tension and the stakes as it goes on.
12

21 Bridges (2019) – 50%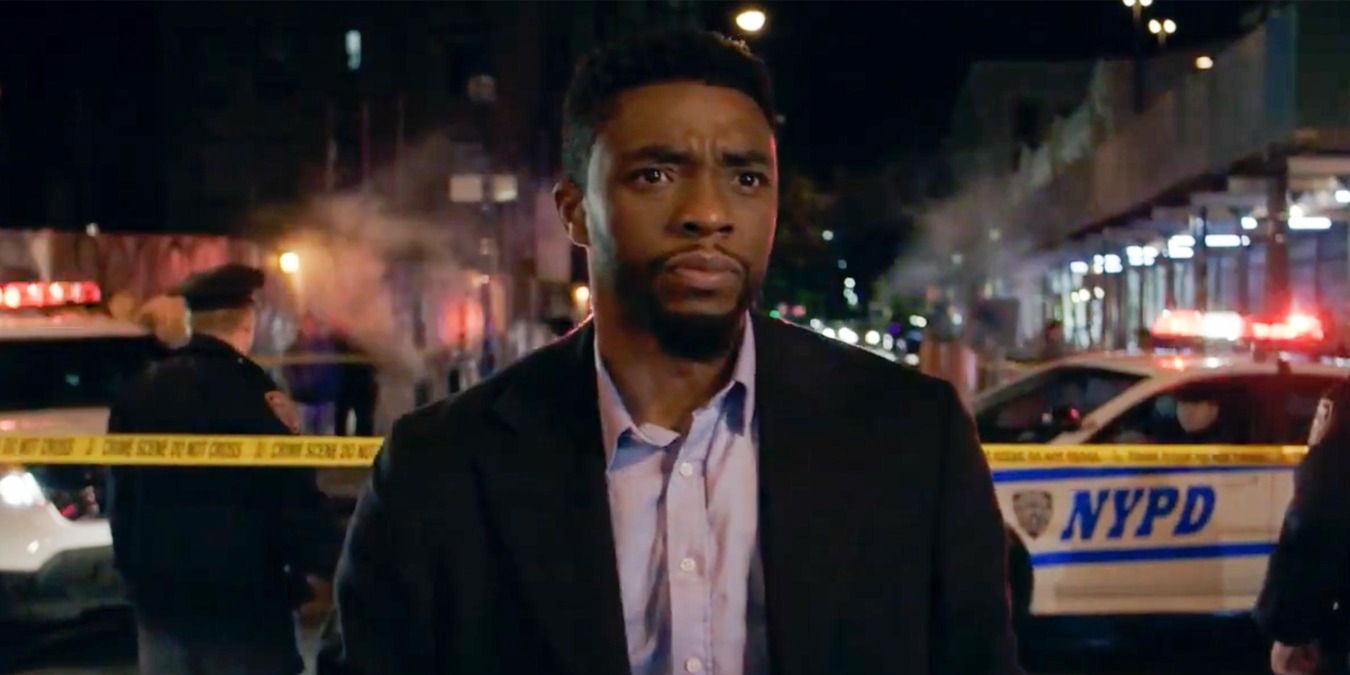 In this gritty crime thriller, Boseman played an NYPD detective who embarks on a citywide manhunt for a pair of criminals who kill numerous cops in a robbery gone wrong.
Starring alongside Sienna Miller and J.K. Simmons, Boseman carried over plenty of the commanding presence that he exuded in his superhero role as Black Panther.
11

Draft Day (2014) – 59%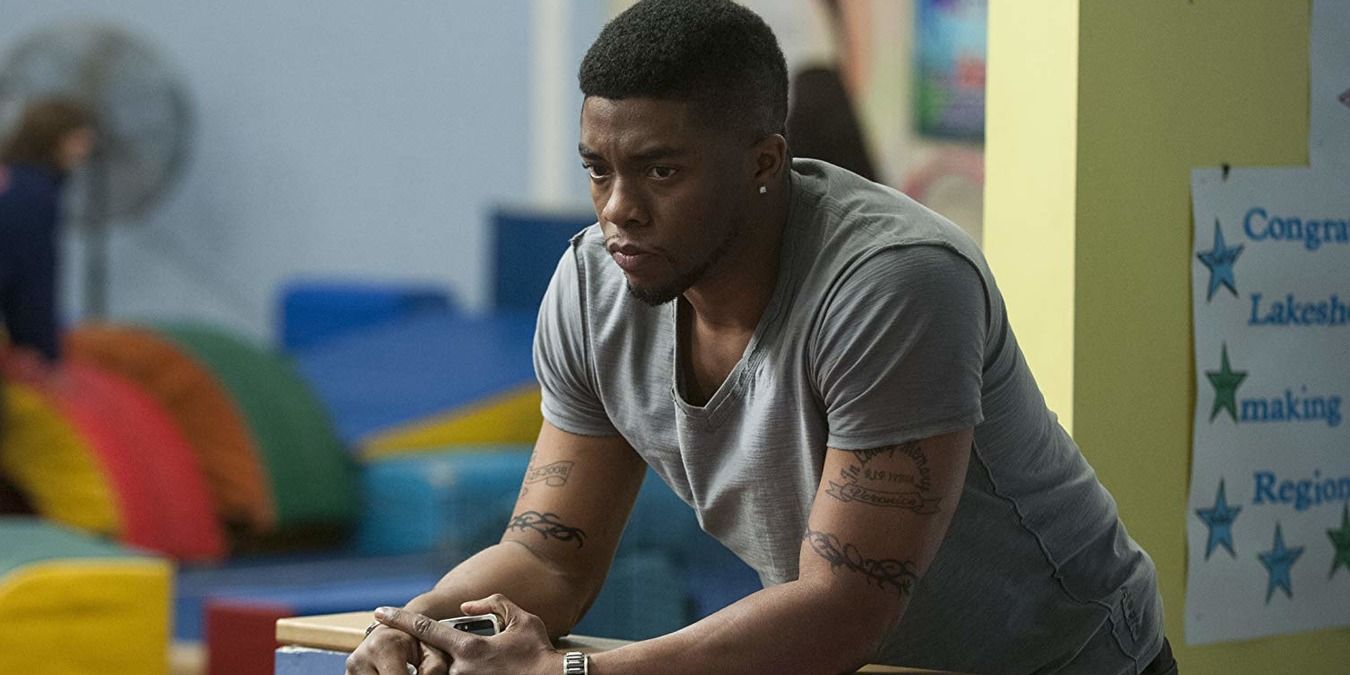 This movie centers around an NFL draft, where General Manager Sonny Weaver tries to rebuild his team. However, he has to decide what's worth sacrificing when he's considering the dreams of hundreds of young men.
RELATED: 15 Best Football Movies of All Time
Kevin Costner takes the leas in this sports drama but Boseman follows close behind in a strong supporting role alongside Jennifer Garner.
10

The Express (2008) – 61%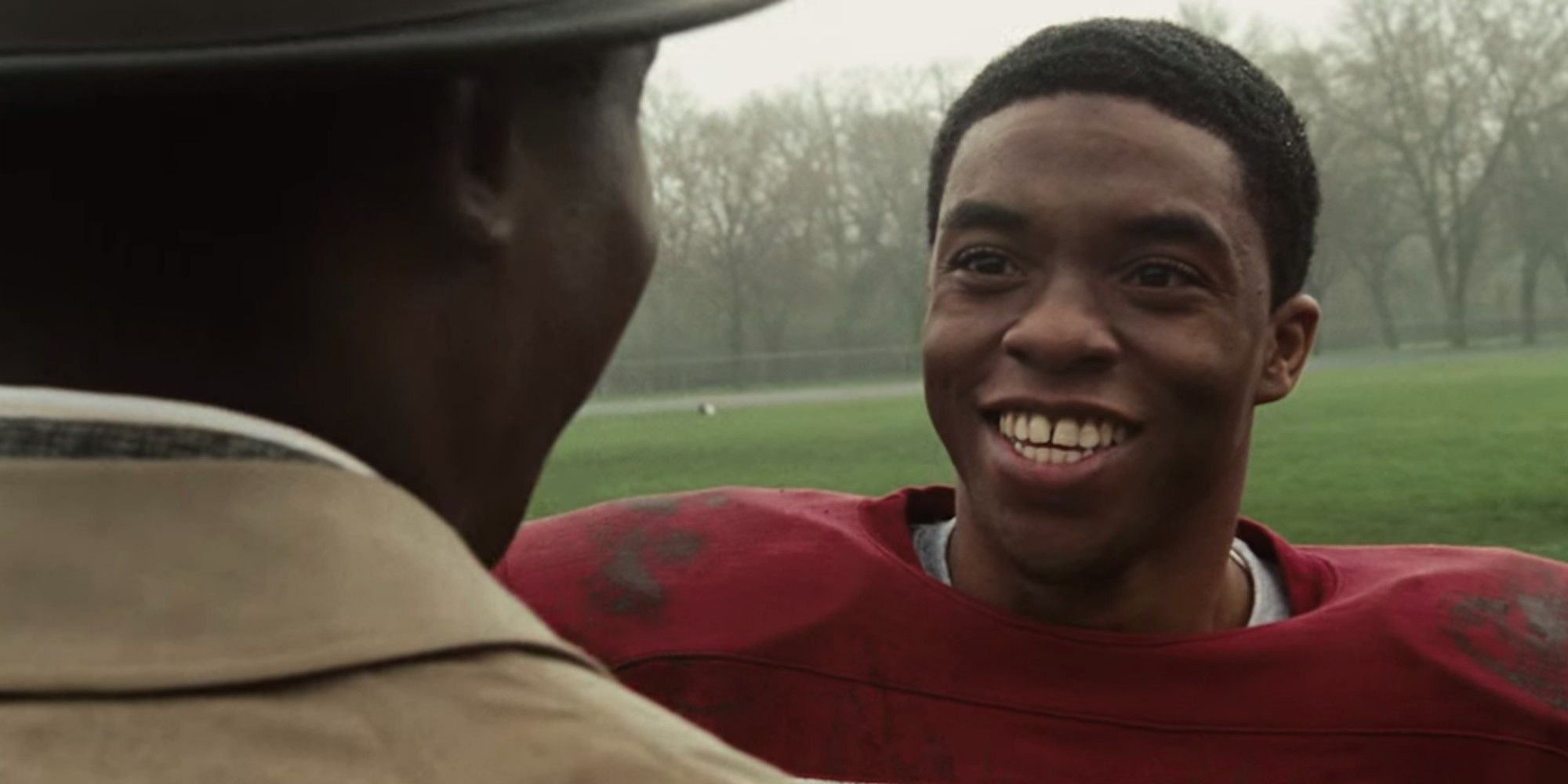 Chadwick Boseman starred in several successful sports dramas. This one is about the real-life story of college football legend Ernie Davis, who was the first African-American to win the Heisman Trophy.
It stars Rob Brown, Dennis Quaid, and Clancy Brown in supporting roles along with Boseman as Floyd Little in one of the actor's earlier movie roles.
9

Get On Up (2014) – 79%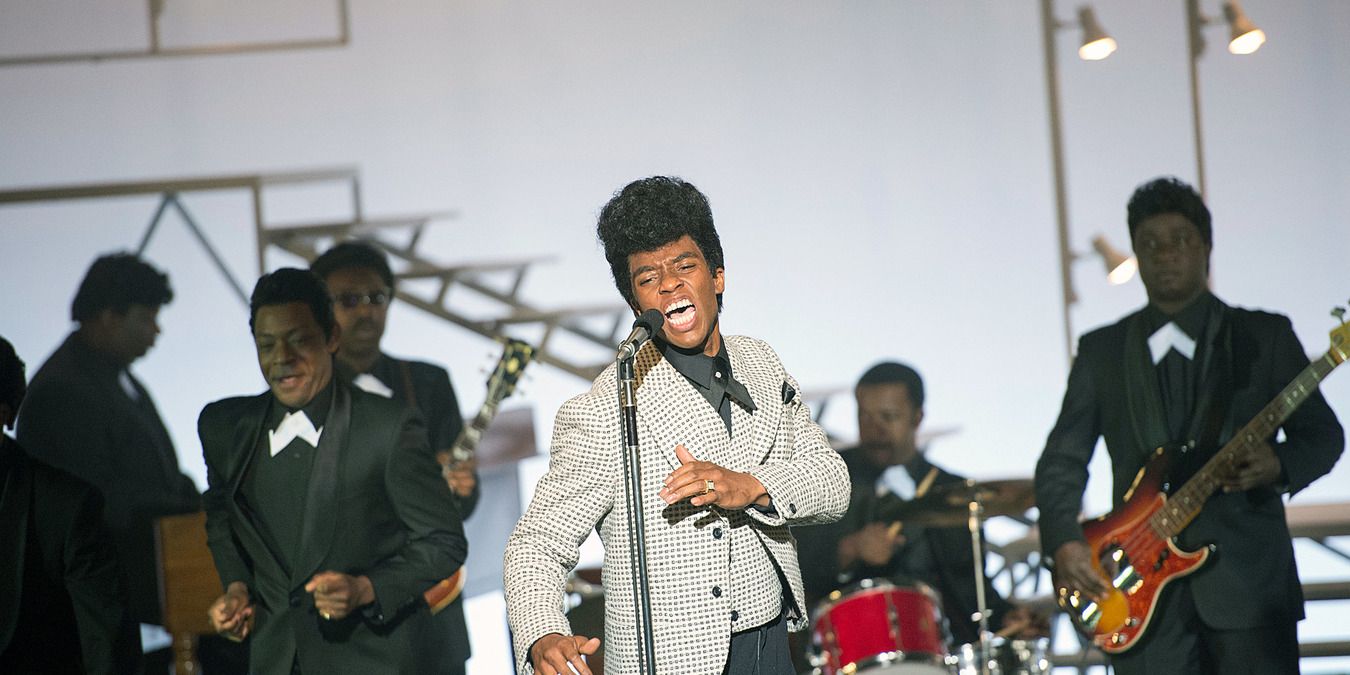 Chadwick Boseman takes the lead and portrays James Brown in this music biopic. The movie tells the story of the singer's life, from his rise from poverty to being the infamous musician he is known as.
Boseman starred alongside Viola Davis, Octavia Spencer, and Dan Aykroyd in an impressively well-acted exploration of the larger than life figure.
8

42 (2013) – 80%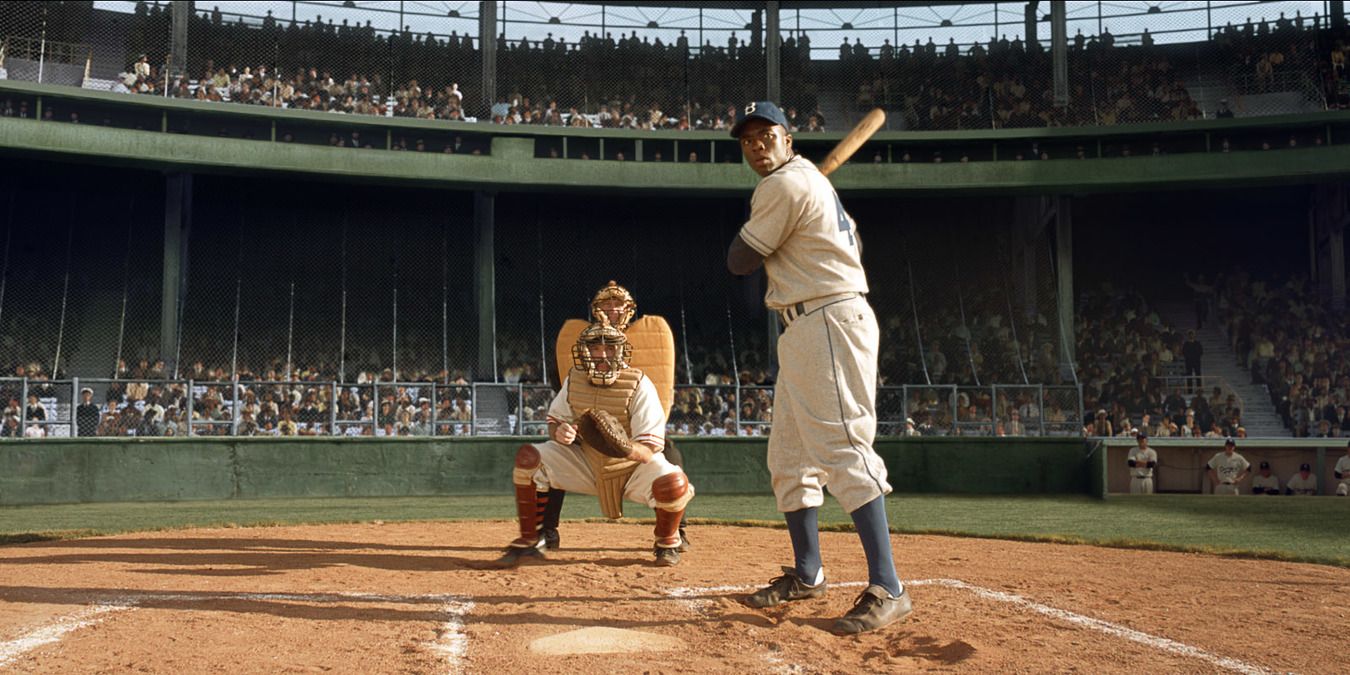 Chadwick Boseman is Jackie Robinson, the first African-American to play in Major League Baseball in this highly-acclaimed sports drama.
RELATED: 10 Highest-Grossing Chadwick Boseman Movies
The movie is riveting, tragic, and totally inspiring and it was arguably the performance that made mainstream audiences notice Boseman and his clear talents for the first time.
7

Marshall (2017) – 80%
This movie tells the story of Thurgood Marshall during one of the most infamous cases in his career, taking place before he becomes the first African-American Supreme Court Justice.
Starring alongside Josh Gad, Kate Hudson, and Sterling K. Brown, this case is about an African-American employee who is accused of attacking his Caucasian boss, and Marshall defends his innocence. This cast is phenomenal, and Boseman shines brightly in the powerful role.
6

Avengers: Infinity War (2018) – 85%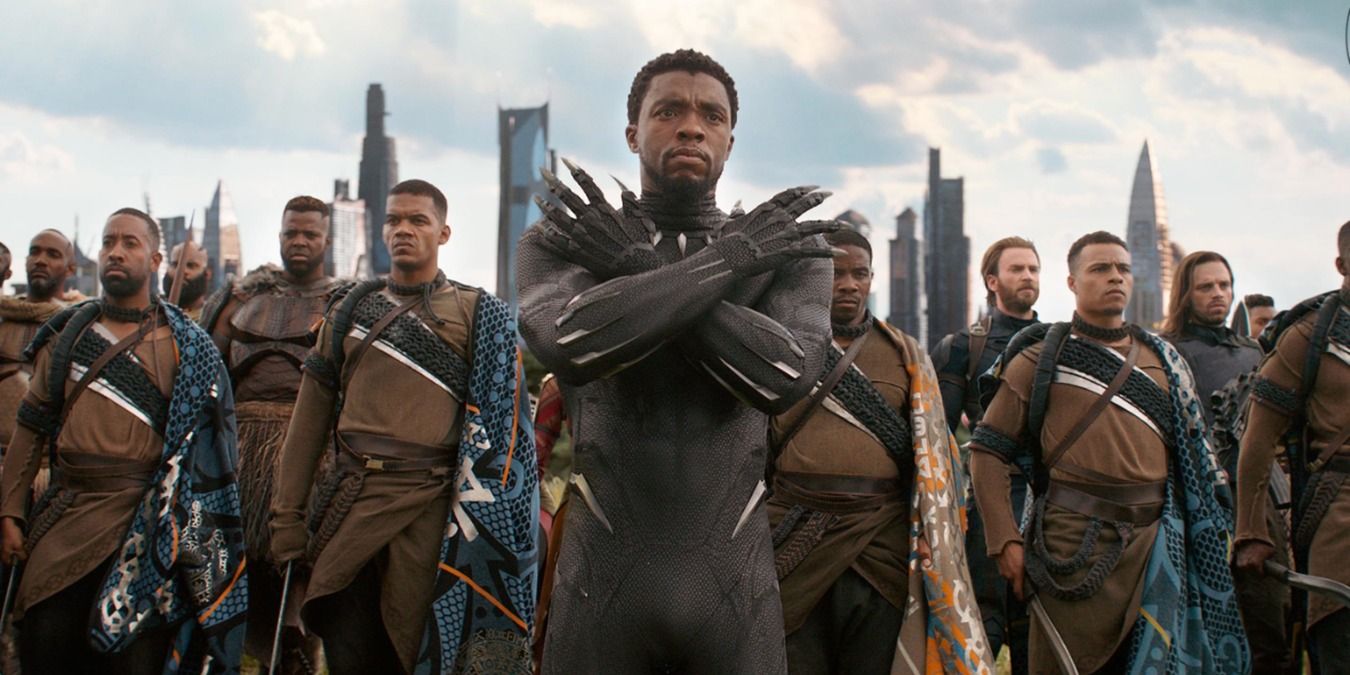 With 85%, this movie takes the lowest spot of the Marvel movies on this list. However, this sequel is definitely still one of MCU fans' all-time favorites of the franchise.
RELATED: Chris Evans: 10 Best Roles That Aren't Captain America (According To IMDb)
Infinity War has the biggest cliffhanger of the entire MCU, and definitely deserves its role on this list. Black Panther certainly proved his badass skills in this entry, and it's no question that Chadwick Boseman was perfect for this iconic role.
5

Captain America: Civil War (2016) – 91%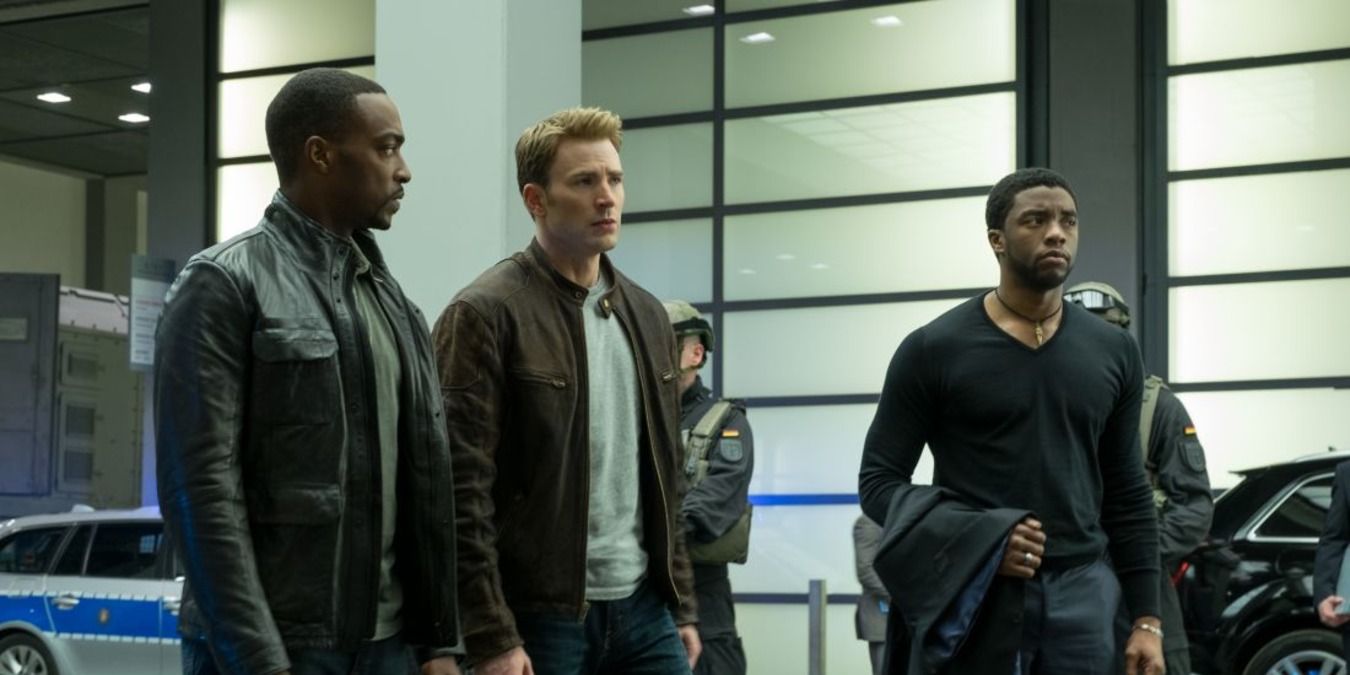 This movie is the first time we meet Chadwick Boseman as Black Panther. He allies with Captain America, and he definitely helps create one of the most epic superhero battles in movie history.
This movie had fans absolutely stoked for a solo Black Panther movie, which they loved, but they'll always remember this sequel as the battle of the Avengers, as the heroes Iron-Man and Captain America went toe to toe.
4

Da 5 Bloods (2020) – 92%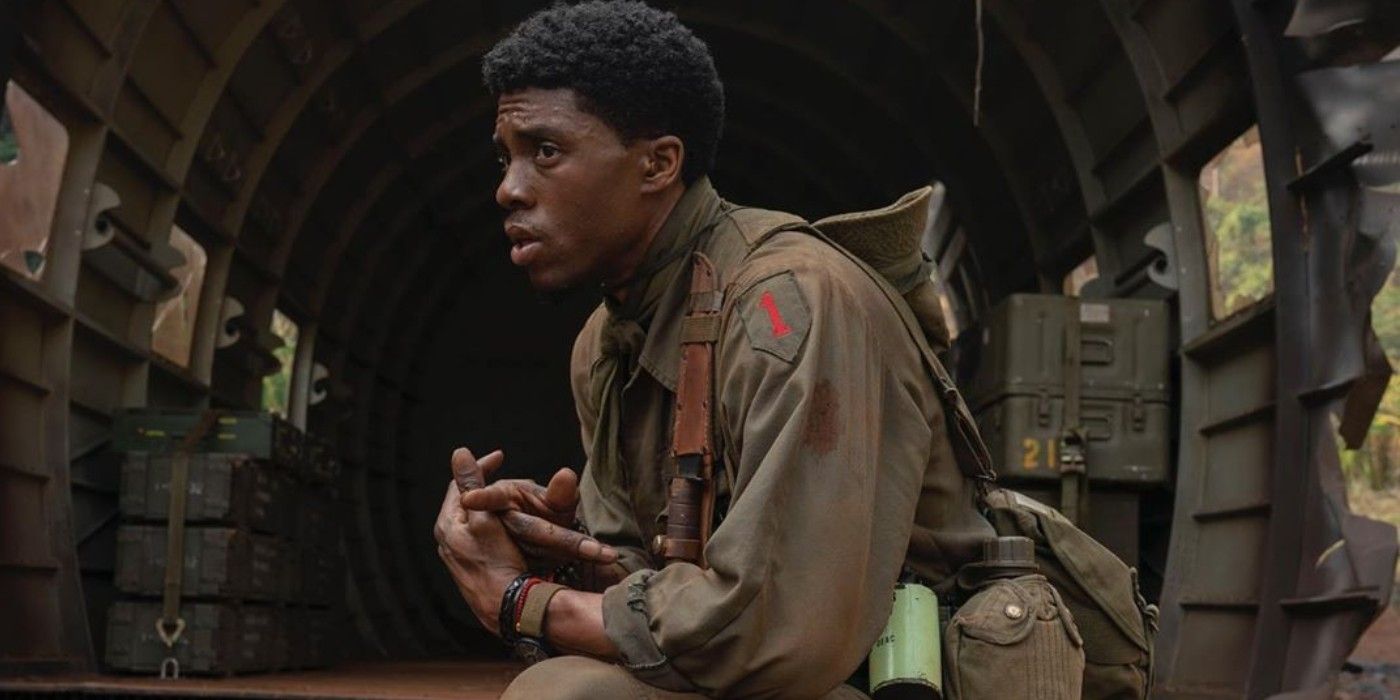 Released earlier this year, Da 5 Bloods ended up becoming one of Chadwick Boseman's greatest movies, according to Rotten Tomatoes. This war movie is set during the Vietnam War and follows a group of black soldiers (the Bloods), as they hide gold to retrieve at a later point.
The film follows their return journey as they try to find the gold, as well as the remains of one of the fallen members of the group. The film has heart, emotion, action, and a lot of tension, making it truly gripping from start to finish.
3

Avengers: Endgame (2019) – 94%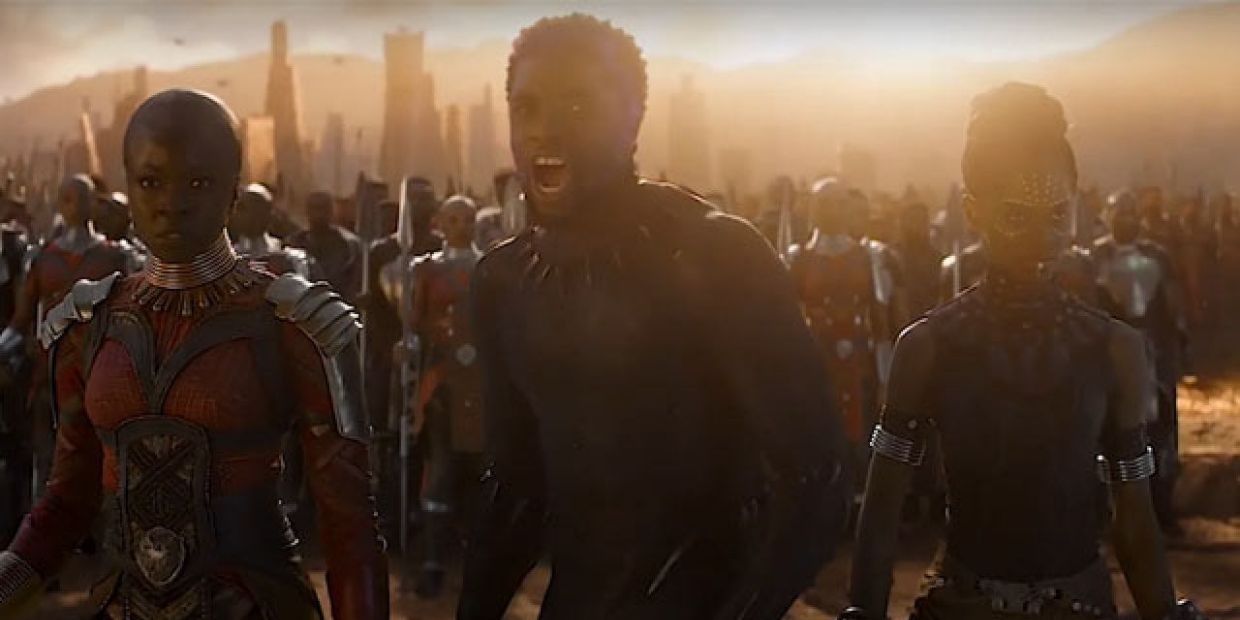 Avengers: Endgame was the end of an era in superhero movies in so many ways, bringing a close to the stories of many beloved MCU heroes.
Boseman returns as Black Panther to close out the huge celebration of the franchise and all its accomplishments, making for some emotional moments for fans.
2

Black Panther (2018) – 97%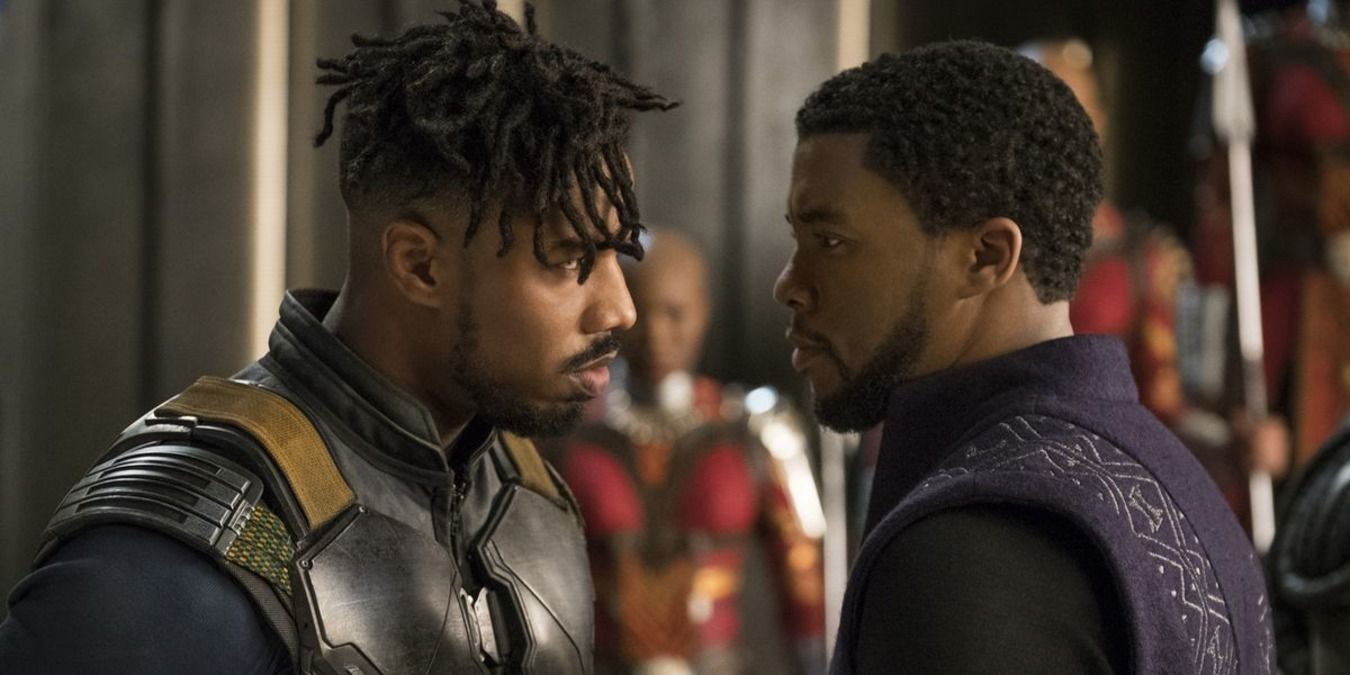 It shouldn't be surprising that this movie's score blows all of the others out of the water. Black Panther made serious waves in the world of movies.
Boseman starred opposite Michael B. Jordan's villain in an iconic match-up. The superhero will likely always be the actor's most popular role, and it could be a long time before something as groundbreaking is seen in the genre again.
1

Ma Rainey's Black Bottom (2020) – 100%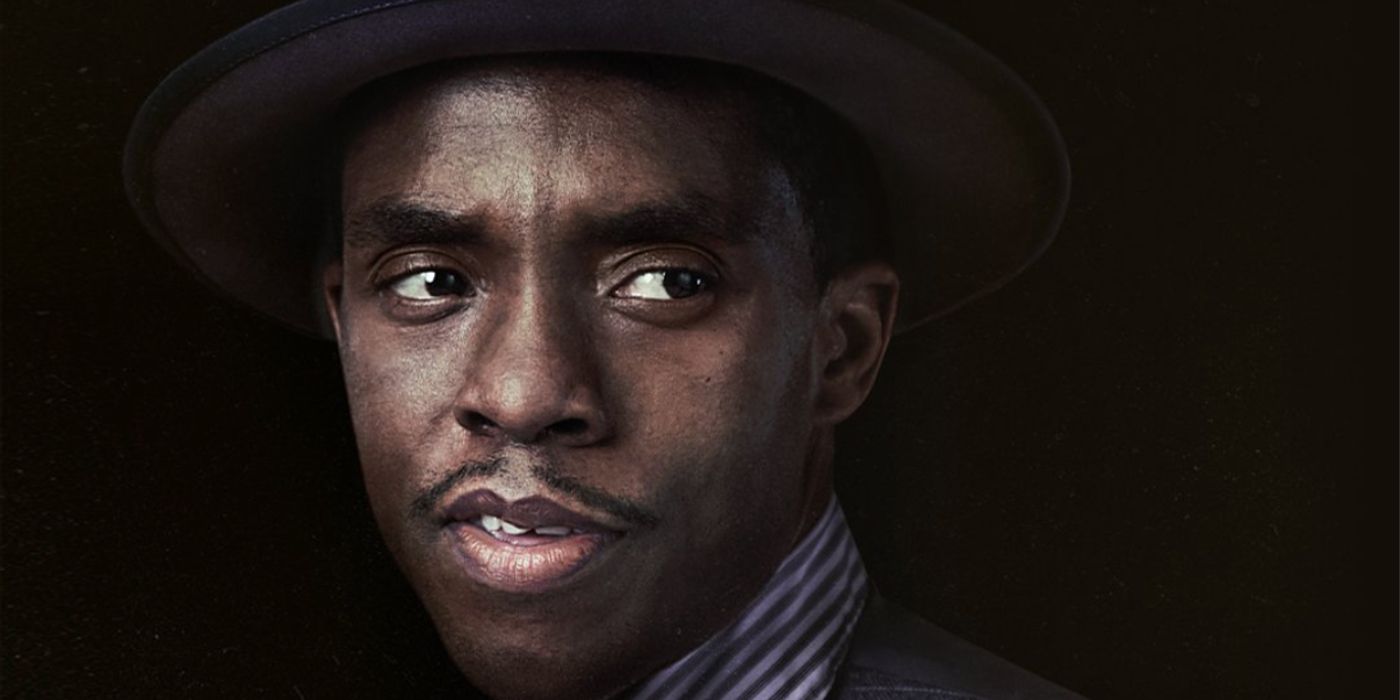 Ma Rainey's Black Bottom is, unfortunately, be the final movie ever released to feature Chadwick Boseman, with this being the last role he filmed before passing away. However, it's another incredible movie that he has been involved with, as it currently boasts a perfect 100% rating on Rotten Tomatoes.
The movie focuses on the blues singer, Ma Rainey as her band gathers at a recording studio in Chicago during the 1920s, which leads to major tension. She argues with her white manager about the control of her own music, while the trumpeter, Levee (played by Boseman), expresses his own desires to start a band, which comes with its own issues. It's a detailed look at the music industry, and the many flaws it had at the time.
NEXT: 10 Movies To Watch Featuring Your Favorite Marvel Superhero Actors