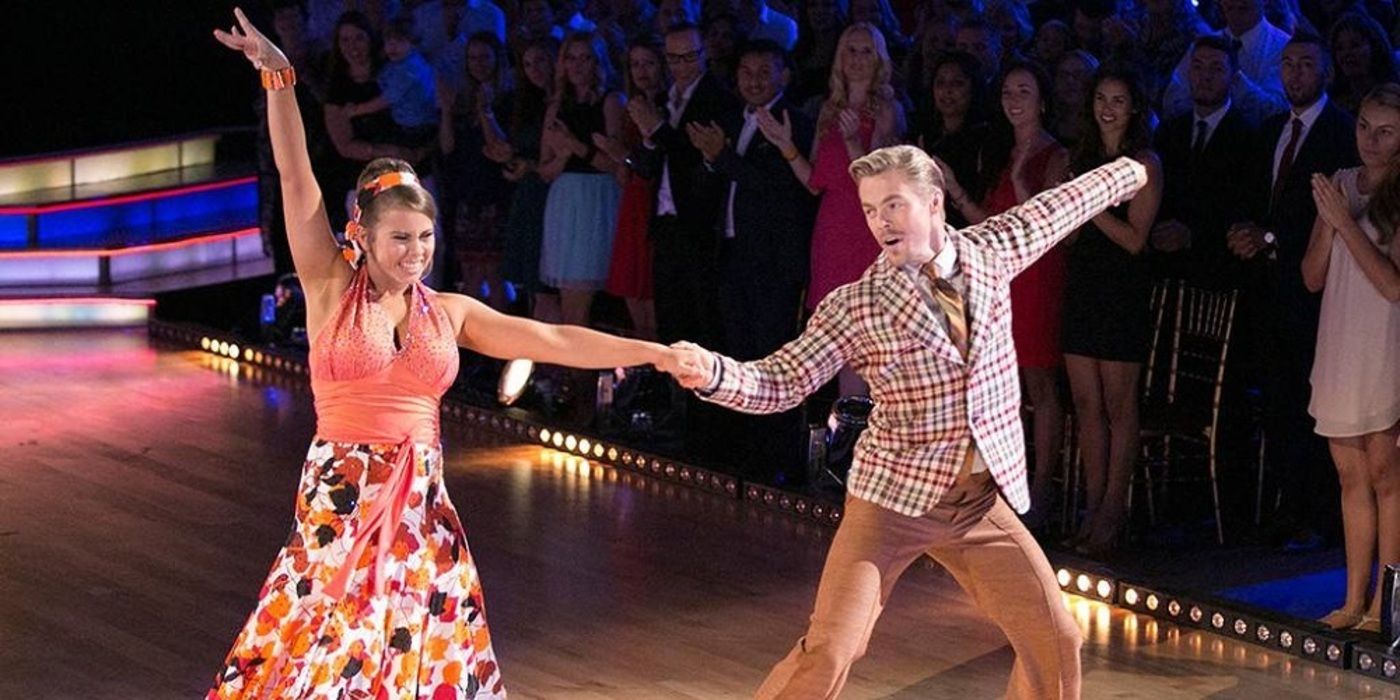 Did Derek Hough and Bindi Irwin do the best freestyle in Season 21 of Dancing With the Stars? Well, their routine was certainly breathtaking. Watching this winning team that actually took home the Mirror Ball Trophy that year perform to "Footprints in the Sand" by Leona Lewis was amazing. However, the better freestyle dance was executed by Carlos PenaVega and Witney Carson.
Irwin and Hough found in each other a kindred spirit. Hough took Irwin under his wing like her was her big brother. The entire season, he guided her through each of her performances, and she picked up each step with razor-sharp precision. Their freestyle was no exception. The routine was a beautiful nod to contemporary dance. It told the story of an angelic presence walking alongside someone in their grief. At the end of the performance, the pair approached a giant screen that had a black and white photo of a baby Bindi being embraced by her late father, Steve Irwin. Staring up at the image, Irwin collapsed into Hough's arms and started to cry. Quick cuts around the ballroom as well as the judges table revealed sobbing audience members and even judge Julianne Hough wiping tears from her eyes.
Related: Dancing With The Stars 2020: Everything To Know About Nev Schulman
In fond remembrance of their triumphant dance, Derek Hough posted his own moving tribute to his former partner in 2016. "I almost never post these," he wrote, "but my WCW is Bindi Irwin. She's always a ray of light and an inspiration." The star dancer posted the nod to his Facebook page, along with a link to their freestyle performance.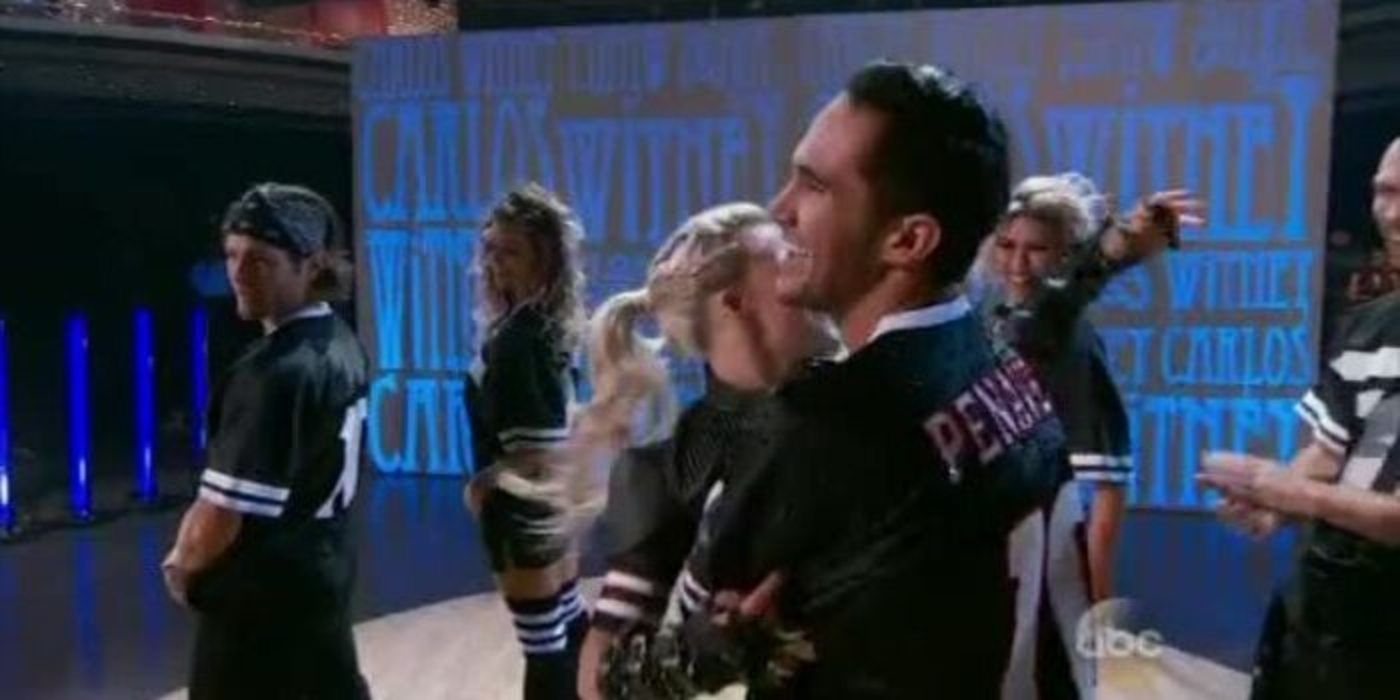 By stark contrast was the collaboration between Witney Carson and Carlos PenaVega, also from season 21. Fans might remember that PenaVega competed against wife Alexa that year. As pretty and gut-wrenching as the Irwin-Hough performance was, the Carson-PenaVega number was electrifying. Each step, each frame of the routine was a rousing tribute to hip-hop dance. This team erupted onto the ballroom floor with all the bravado of competitors duking it out in the finals of America's Best Dance Crew. PenaVega had no difficulty keeping up with any of Carson's choreography. She even threw in a quick wink to his Latin heritage by incorporating a little Salsa interlude into the routine. From a technical standpoint, their dance was a real triumph. However, what made it really fun was how relevant and universal it was.
Irwin and Hough danced beautifully together. Their partnership certainly tugged at the heart strings. Nothing can take away their excellence that season, but the Carson-PenaVega number was absolute fire. It's the kind of thing you watch over and over again and wonder if you could ever learn the choreography yourself. Bindi Irwin really showed the Dancing with the Stars audience that she's an absolute force. Under Derek Hough's tutelage, she demonstrated that she's not only great at carrying on her father's legacy, but is likely to create one of her own. As for Carlos PenaVega, this was a great way for him to etch a permanent spot in everyone's minds. He should definitely be cast in a biopic about some of the many Latinx forefathers of hip-hop and urban dance. He was absolutely remarkable that year.
Next: KUWTK: Why Fans Think Chicago Is Kim Kardashian's Favorite Child