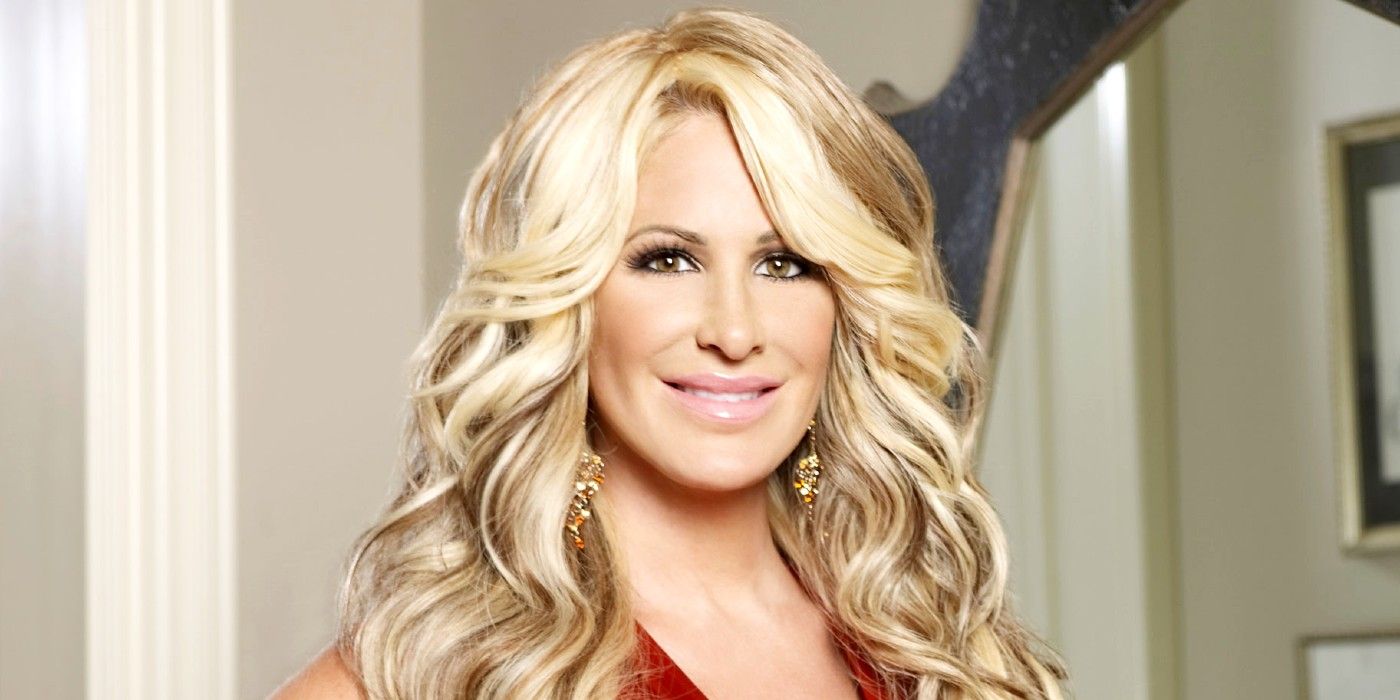 There is talk that Don't Be Tardy season 9 may be doomed. The hit reality television show follows the fabulous life of Kim Zolciak-Biermann and her family. Don't Be Tardy season 8 premiered later than planned, and Bravo has yet to confirm that the show will return for another season. Kim faces the very real possibility that her time as a reality television star may be ending. 
Don't Be Tardy premiered in 2012, when the former The Real Housewives of Atlanta star decided to spread her wings and star in her own reality television show. The show was originally titled Don't Be Tardy For The Wedding and documented the journey of Kim and her husband Kroy Biermann as they prepared for their wedding day. Kroy is a former defensive end and outside linebacker for the Atlanta Falcons. Don't Be Tardy shows Kim receiving diamonds and other lavish gifts from her famous husband. Their children, who also appear on the show, are Brielle Biermann, Ariana Biermann, Kaia Rose Biermann, Kash Kade Biermann, Kroy Jagger Biermann Jr., and Kane Ren Biermann. 
Related: RHOA: Kim Zolciak-Biermann 'Accidentally' Exposed Herself On Instagram
With filming still on hold, Don't Be Tardy may not have enough footage for a new season on the Bravo network. Don't Be Tardy season 8 was supposed to premiere in July but got off to a late start. It came to screens in October instead. During that season, fans witnessed Kim and Kroy disagreeing on what a vacation consists of. While Kroy proposes a memorable cross-country trip, Kim envisions a more lavish experience. The family pushes their RV while Kim Zolciak-Biermann cries and says "I quit" to her husband. When the network stopped filming as a result of the COVID-19 pandemic, the show nearly faced cancellation.
This week, fans saw Kim purchasing several crystals on the roadside. Don't Be Tardy season 8 episode 8 showed the family exploring the caves of New Mexico and facing challenges with the RV's air conditioner. Offscreen, the twins Kane and Kaia turned 7 on November 24. Kim went all out for the twins to celebrate their big day. She chose over-the-top decorations. Kane and Kaia each received three-tier, personalized birthday cakes. Each cake featured a twin's name, plus the number 7. Brielle shared images of Kane's "Monster Jam" birthday cake with large orange flames and black and white racing checks. It was topped with an action figure and a race truck! Kaia's cake was pink all over with butterflies, flowers, lollipops, crowns, rainbows, and a large Barbie. See a cute shot of her kids below, via the Kim Zolciak-Biermann Instagram page. 
Kim lives a lavish life on and offscreen. Don't Be Tardy season 8 shows the family creating memories in a cross-country road trip in a faulty RV. Fans get an intimate look into the ups and downs of the Biermann family adventures. The show may be doomed if cameras are not able to continue filming their adventures due to the pandemic.
Next: Clinton Kelly Will Star In HGTV's 'Self-Made Mansions' Reality Show
Sources: Bravo, Brielle Biermann/Instagram, Kim Zolciak-Biermann/Instagram