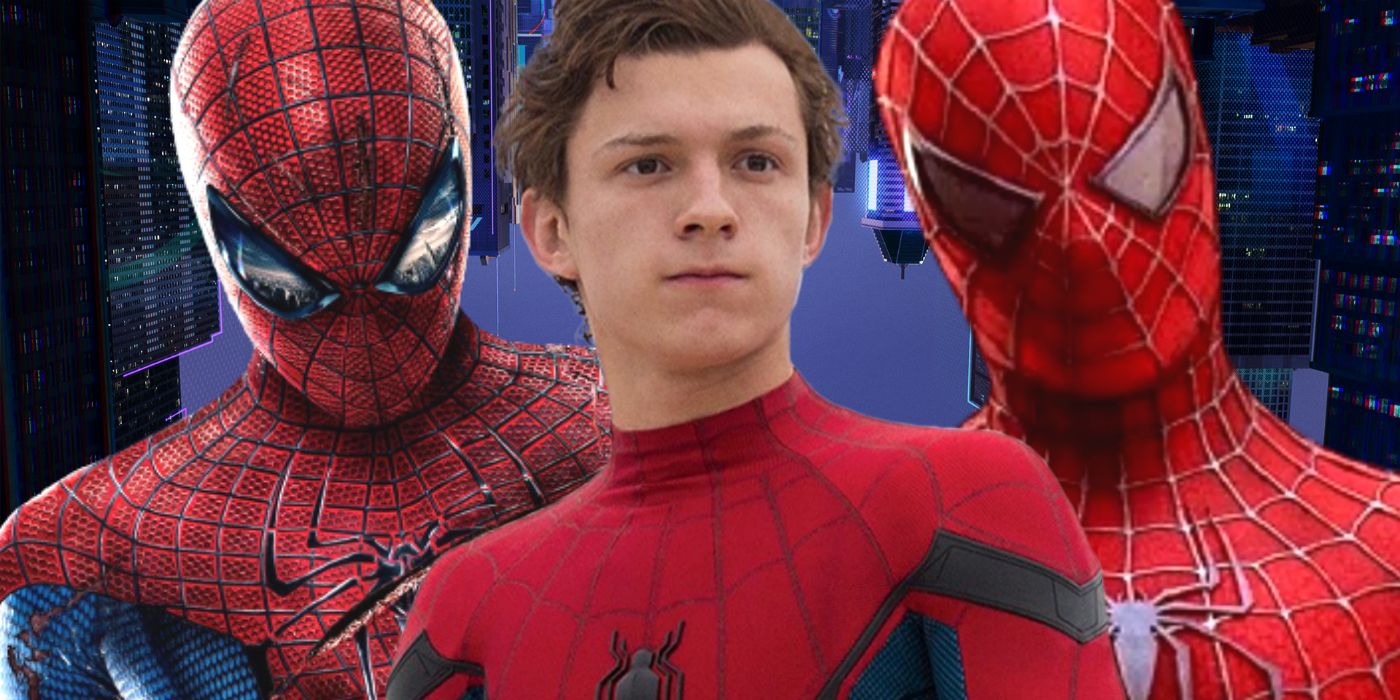 Doctor Strange director Scott Derrickson clarifies his comments about all Spider-Man movies being MCU canon. The filmmaker was behind the 2017 Marvel film that launched Benedict Cumberbatch as Doctor Strange and opened the mystic world of the franchise.
Derrickson was supposed to return for Doctor Strange in the Multiverse of Madness, but he ultimately left the project due to conflicting creative interest with Marvel Studios. The sequel is still moving forward with Cumberbatch, but with Sam Raimi as director, presumably with a similar story in mind as when the original creative team was behind it since it's keeping its title. Between the multiverse coming to the MCU and Spider-Man 3 shaping up to be a pivotal juncture for that, Derrickson's recent social media post about all Spider-Man films being MCU canon understandably caught attention.
Related: All 8 Spider-Man Movies Ranked (Including Far From Home)
Now, however, the filmmaker is clarifying those comments. Taking it again to his official Twitter, Derrickson said that he was only kidding around with Duncan Jones. He followed it up with another joke saying that he meant that all Batman films are part of the MCU. Check out his tweets below:
To be fair, given all the recent news about Spider-Man 3, this idea doesn't seem too farfetched as it was in recent years. Jamie Foxx is reportedly reprising his role as Max Dillon, aka Electro from 2014's The Amazing Spider-Man 2, following the casting of J.K. Simmons as J. Jonah Jameson from the Raimi trilogy. Benedict Cumberbatch joining the project to reprise his role as Doctor Strange furthered theories that the untitled Sony and Marvel Studios project will be a live-version attempt at a Spider-Verse movie. There's no official statement regarding this from those involved, so nothing is set in stone, but these casting rumors are clearly suggesting that the threequel could be an important part of the MCU's multiverse-building. This was part of the reason why Derrickson's comments caught attention. If it happened prior to these reports, it would've been easy to rule it out as a joke.
For what it's worth, potentially taking on the Spider-Verse wasn't the story that the ending of Spider-Man: Far From Home set up, considering that the Jon Watts-film left the web-slinging hero at his most vulnerable with his real identity outed. It's uncertain if that narrative will still play out in a future Spider-Man film, but Spider-Man 3 may already be too crowded to take on what otherwise should be a story for its own movie. Overall, the interest from the public in Derrickson's joke is further proof that fans are invested in these stories which shouldn't be a bad thing for Marvel Studios and Sony.
More: Every Character Confirmed For MCU Spider-Man 3 (So Far)
Source: Scott Derrickson