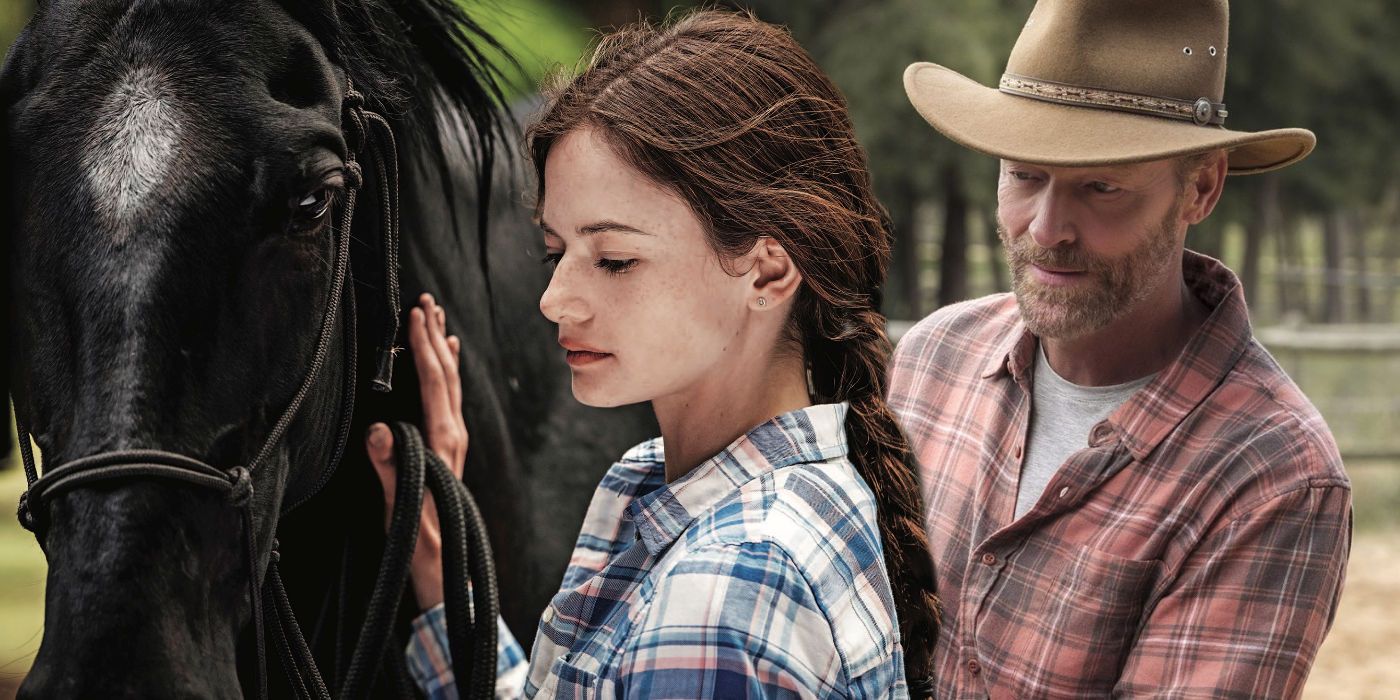 The Black Beauty cast is led by Mackenzie Foy, but she's far from being the only notable star in the Disney+ movie. Based on Anna Sewell's eponymous 1877 novel, the Black Beauty movie adaptation shifts the location to the United States and mostly takes place in New York.
In Black Beauty, the titular horse narrates her life story. She initially recalls life lessons learned from her mother, most notably that wild mustangs will have their spirit tested, and that they shouldn't kick or bite without a good reason. After being caught during a stampede in the Western United States, Black Beauty is purchased by John Manly and brought to Birtwick Stables in New York. Soon after, John's niece Jo moves in after the death of her parents. The young woman initially watches the stable from afar, and eventually bonds with her favorite horse through their shared grief about the past.
Related: Disney+ Will Have More Star Wars and Marvel Every Year Than Theaters
For some Disney+ subscribers, the Black Beauty cast members may seem familiar but still unrecognizable. The lead actress is a former child star who is now transitioning to an adult career in cinema, and the actor who portrays John Manly isn't quite a household name despite being a veteran of an immensely popular HBO program. Of course, all viewers will want to know who voices the focal mustang throughout the 110-minute runtime.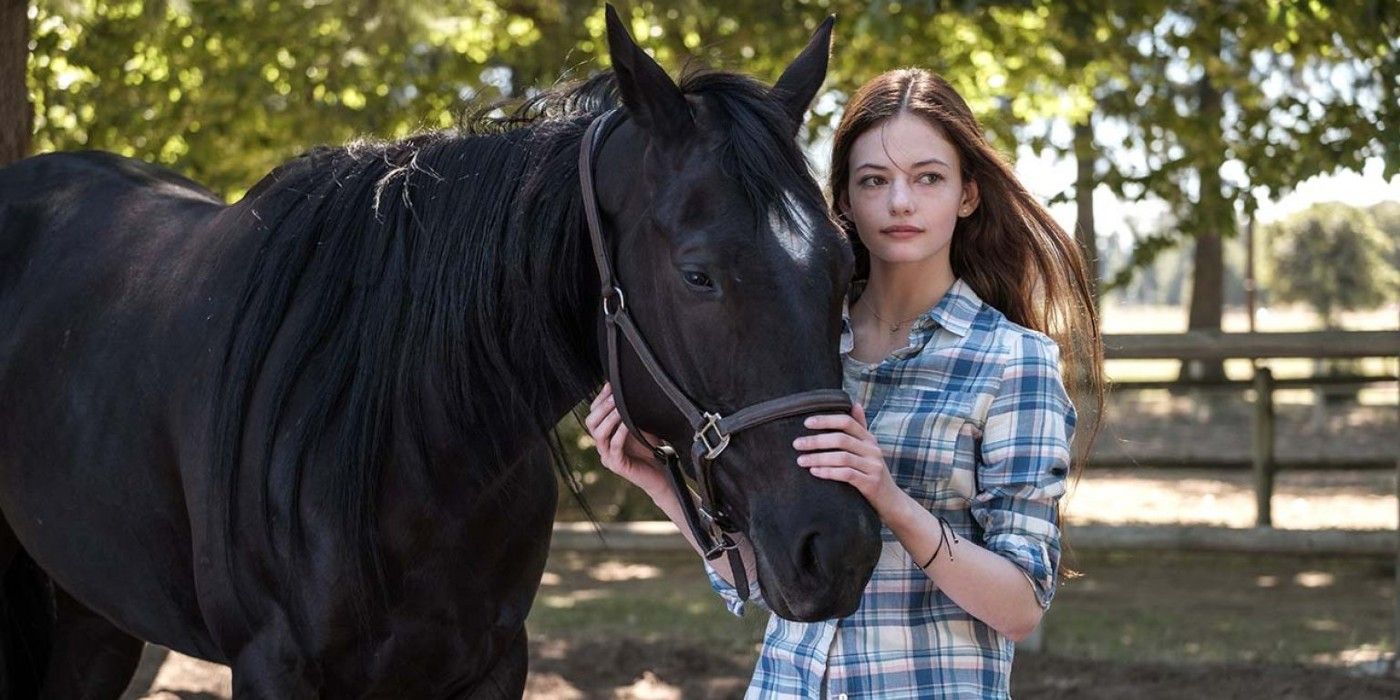 Mackenzie Foy stars as Jo Green, a young woman who moves in with her Uncle John after the death of her parents. She's initially skeptical about what transpires at Birtwick Stables, especially when learning about the business aspects but eventually grows to appreciate how horses such as Black Beauty can be protected and properly groomed. Foy is best known for portraying Renesmee in The Twilight Saga: Breaking Dawn – Part 2 and 10-Year-Old Murph in Insterstellar. She also portrayed Cindy in The Conjuring and recently starred as Clara in The Nutcracker and the Four Realms.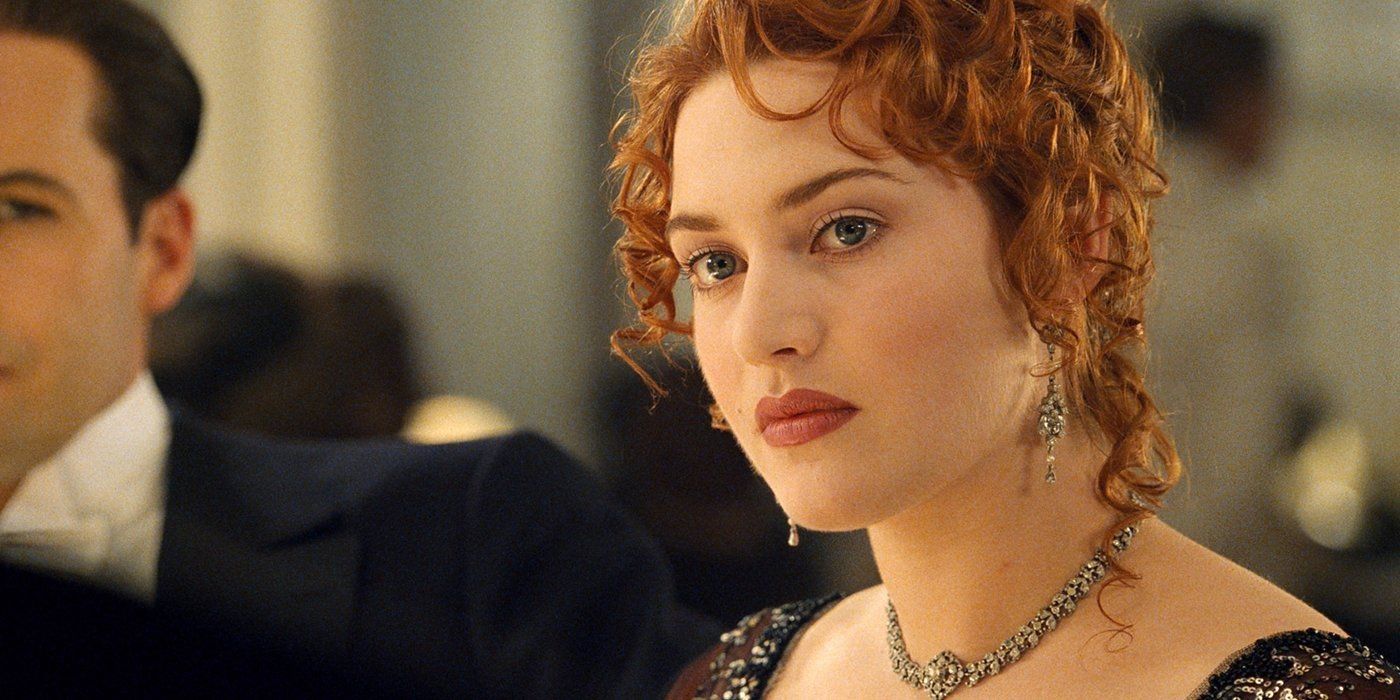 Kate Winslet co-stars as the voice of Black Beauty. The horse character describes her natural bond with Jo in the Disney+ film, and tries to remember life lessons from her youth while enduring hard times.
Winslet starred as Rose in Titanic and Clementine Kruczynski in Eternal Sunshine of the Spotless Mind. She's a seven-time Oscar nominee and won Best Performance by an Actress in a Leading Role for The Reader. In recent years, Winslet voiced Madame Mumblechook in Mary and the Witch's Flower and Blanche in Birds of a Feather.
Related: Disney+: Every New Movie & TV Show Coming In November 2020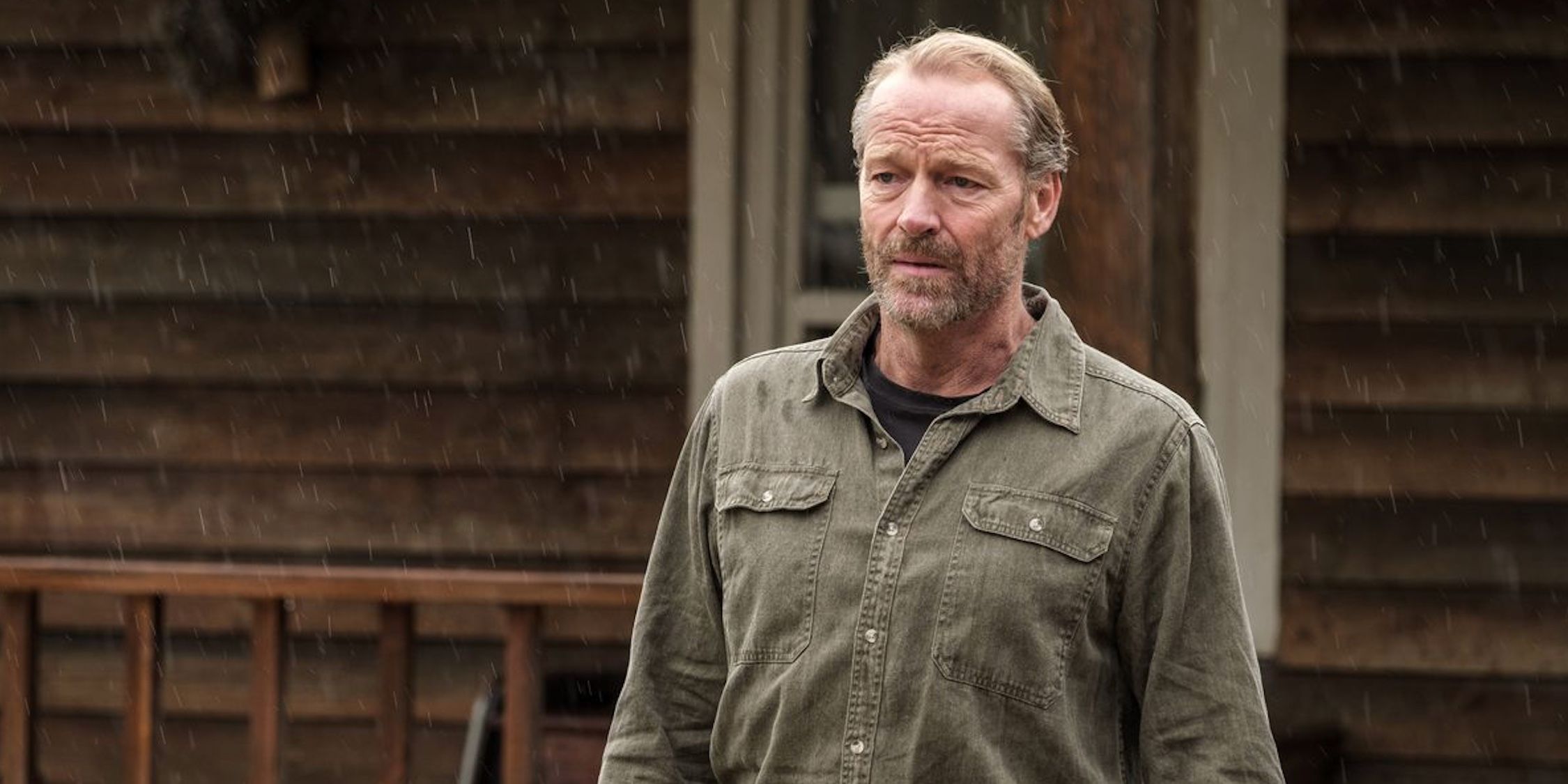 Iain Glen as John Manly: Jo's uncle. He immediately bonds with Black Beauty, and later allows his niece Jo to look after the mustang. John is a kind-hearted man who grows closer to Jo by teaching her everything he knows about horses. Iain Glen is best known for portraying Jorah Mormont in Game of Thrones and Dr. Isaacs in the Resident Evil movie franchise. He recently appeared as Bruce Wayne in Titans.
Claire Forlani as Mrs. Winthorp: The family matriarch at Earlshall Park. She allows Jo to stay with her family but makes sure that she doesn't interrupt her daughter's experiences with Black Beauty. Claire Forlani portrayed Jade Angelou in The Rock and Susan Parrish in Meet Joe Black. She recently appeared as Alicia Brown in Hawaii Five-0 and Janet in Departure.
Patrick Lyster as Mr. Winthorp: Mrs. Winthorp's husband. Patrick Lyster portrayed Captain Benjamin Hornigold in Black Sails and currently appears as Captain Calkussar in The Outpost.
Fern Deacon as Georgina Winthorp: A girl who leases Black Beauty and doesn't treat her well while riding. Fern Deacon portrayed Chloe Voyle in Ackley Bridge and currently appears as Agnes in Hetty Feather.
Calam Lynch as George Winthorp: Georgina's brother and Jo's love interest; he's kind like John but can only do so much when helping Jo at Earlshall Park. Calam Lynch has appeared in Dunkirk and Derry Girls.
Hakeem Kae-Kazim as Terry: Black Beauty's new owner after Birtwick Stables closes down; he looks for missing people in the mountains. Hakeem Kae-Kazim portrayed George Rutaganda in Hotel Rwanda and Captain Jocard in Pirates of the Caribbean: At World's End. He recently appeared as Zeus in Troy: Fall of a City and Cecil Colby in Dynasty.
Matt Rippy as Henry Gordon: A Birtwick Stables employee who urges John to tame Black Beauty. Matt Rippy portrayed Jesse in Secret Diary of a Call Girl and Corporal Rostock in Rogue One: A Star Wars Story.
David Sherwood as Mr. York: Jo's boss at Earlshall Park. David Sherwood has appeared in The Triangle and Covert Affairs.
Deon Lotz as Tom: Black Beauty's owner after Jerry at Midtown Stables in New York City. Deon Lotz portrayed Dan Lotz in Deep State and Diederik Brand in Trackers.
Max Raphael as James: A boy who plays a game with Black Beauty at Birtwick Stables. Max Raphael portrayed Hargreaves in Slaughterhouse Rulez.
David Dukas as Jennifer's Father: David Dukas has appeared in District 9 and Bloodshot.
Luke Tyler as Grant: A phone-addicted groom at Birtwick Stables. Luke Tyler portrayed Sean in Chronicle and Freel in Dredd.
Greg Parvess as Jerry: Black Beauty's owner after Terry. Greg Parvess has appeared in Outlander and Troy: Fall of a City.
Sienna Wallace as Dolly: Jerry's daughter who picks out Black Beauty for purchase. Black Beauty marks the movie debut for Sienna Wallace.
Alex Jeaven as Jasmine: Jo's classmate who comments about her smell. Alex Jeaven portrayed Mandy in Critters Attack!
Sascha Nastasi as Jennifer: Jo's classmate. Black Beauty marks the movie debut for Sascha Nastasi.
Mark Elderkin as Starter: Mark Elderkin portrayed Pastor Lambrick in Black Sails and Rat Man in The Dark Tower.
Annica Liljeblad as Dr. Woods: Annica Liljeblad portrayed Sonja in The Square.
Bjorn Steinbach as Mario: Bjorn Steinbach portrayed Cpl. Michael Stinetorf in Generation Kill and Gary in 24 Hours to Live.
Hanni Heinrich as Mrs. Gordon: Black Beauty marks the movie debut for Hanni Heinrich.
Next: Disney+: Every New Movie & TV Show Coming In December 2020