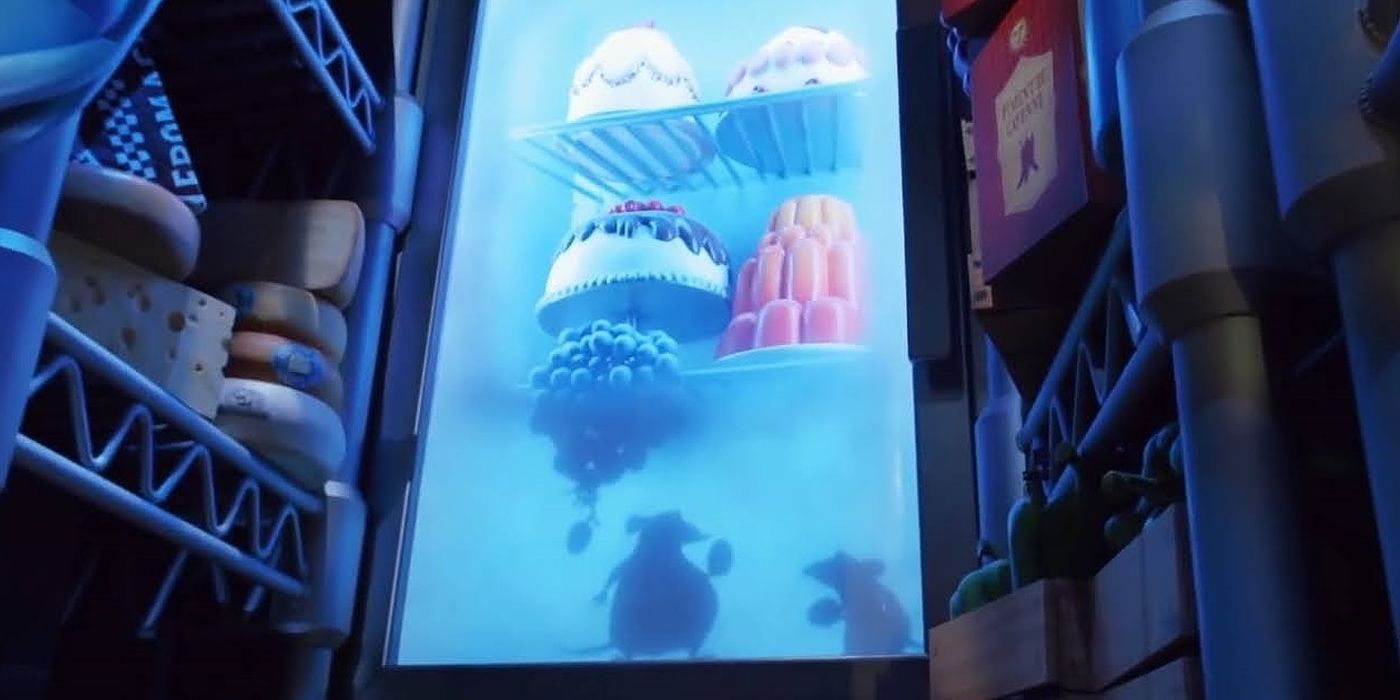 Disney has unveiled a look at Epcot's upcoming Ratatouille ride in a new video. The popular Pixar film released in 2007 and stars Patton Oswalt as Remy the rat. Ratatouille follows him in his quest to become a chef at Gusteau's Restaurant in Paris. Along the way, Remy befriends Alfredo Linguini (Lou Romano), a garbage boy who soon cooks on behalf of the rat. Remy also takes on Chef Skinner, who works at the restaurant. Ratatouille was an outright success for Pixar, doing well at the box office and earning critical acclaim. It was nominated for several Oscars and wound up winning for Best Animated Feature.
Considering Ratatouille's popularity, it's not surprising a ride based on the movie already exists. Ratatouille: L'Aventure Totalement Toquée de Rémy opened in Disneyland Paris in summer 2014. It allows guests to experience Remy's point of view as he's chased around Gusteau's. For several years, it was the only version of a Ratatouille ride at Disney Parks. That changed in 2017 with the announcement Remy's Ratatouille Adventure was coming to Disney World.
Related: How Much Will It Cost To Stay At Disney's Star Wars Hotel? A Lot!
Now, Disney Parks has provided a look at the U.S. version of the attraction. Appropriately, it will be located in the France section of Epcot's World Showcase. As of now, Remy's Ratatouille Adventure is set to open in 2021, though an exact date is unknown at this time. Check out the Ratatouille ride video below:
From the video, the Disney World version of the ride looks quite similar to the one in Disneyland Paris. It too puts visitors in Remy's shoes and uses cars that look like rats. The Ratatouille ride has been a success in France, so it makes sense to add the experience to Epcot with the core concept in tact. Additionally, the France Pavilion is the perfect location for Remy's Ratatouille Adventure. Not only is it a great fit considering the movie takes place in Paris, that section of Epcot has been without a ride until now. As the World Showcase is more known for its scenery and food options, it's a good idea to add a high profile ride to the area.
After seeing the look at Remy's Ratatouille Adventure, some may be hoping for a specific opening date. However, it makes sense Disney hasn't yet committed to one. The coronavirus pandemic has greatly affected the parks, with Disneyland in California still closed. Disney World reopened over the summer, but still isn't operating at full capacity. The company may want to wait until that happens to unveil a new experience. When the Ratatouille ride opens, it could serve as a way to entice visitors back to the park. Based on the video, it looks like an exciting addition to Disney World.
More: Every Pixar Movie Ranked From Worst To Best
Source: Disney Parks