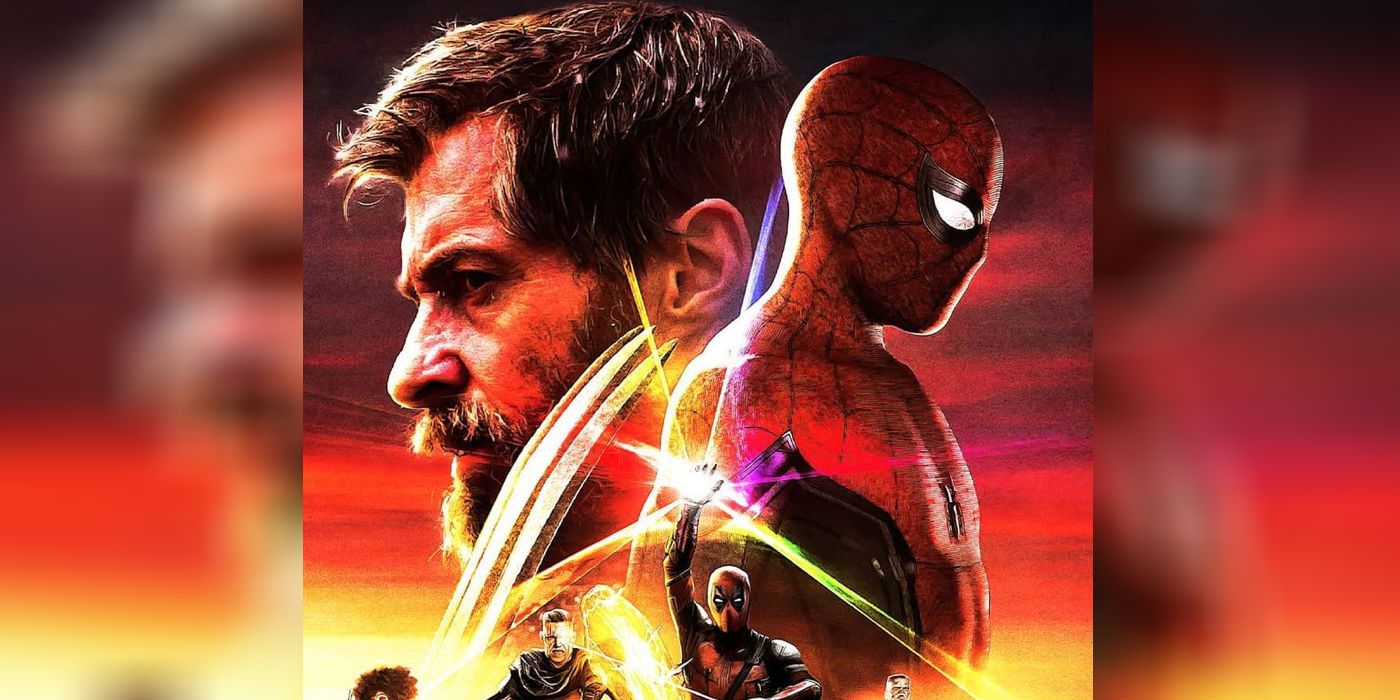 A couple of pieces of Deadpool 3 fan art imagines the Merc With A Mouth's crossover with Spider-Man and Wolverine. With news that the Ryan Reynolds-led threequel officially moves ahead at Marvel Studios, fans have their own wishlists as to what they want to see from the film.
Following Reynolds' disappointing debut as Wade Wilson in Hugh Jackman's X-Men Origins: Wolverine, the actor got a second shot at putting out a more accurate version of the character with 2016's Deadpool origin film directed by Tim Miller. The movie became the sleeper hit of the said year and not long after an inevitable sequel was greenlit which hit theaters in 2018. Now, the mouthy mutant is about to enter a new chapter in his big screen journey with Marvel Studios, and since the MCU is known for its crossovers, some are already envisioning who Wilson might encounter first in the franchise.
Related: MCU Phase 4: The Avengers Still Has A "Bad Superhero" Problem
In light of the news that Deadpool 3 is finally making some progress with the hiring of Bob's Burgers writers Wendy Molyneux and Lizzie Molyneux-Logelin to pen the story, a couple of digital artists took the liberty to imagine some scenarios for the movie. BossLogic envisions a Wolverine cameo, meanwhile, apexform furthers that idea and throws Spider-Man into the mix. Check out the one-sheets they created below:
It's worth noting that at this point, Deadpool being a part of the MCU is still uncertain. While the film will now be supervised by Marvel Studios, reports claim that the upcoming blockbuster will more likely keep its R rating which contradicts the usually family-friendly vibe of the franchise. It's unknown how exactly Kevin Feige and Reynolds can work their way around this issue, but it's also possible that the Deadpool films will simply have to exist in their separate reality for now. That way, it can maintain the vibe it has had from its past films without having to worry about clashing with the MCU. Marvel Studios can always find a way to incorporate Wilson later on, especially with the X-Men eventually joining the established film series in the future.
So, what are the chances that either Spider-Man or Wolverine show up in Deadpool 3 just like what the aforementioned posters suggest? It's difficult to tell right now considering how little is known about the project. Since the writers have just been hired, chances are that they're still early in the process of cracking the story — in fact, there's not even a release date set yet for the blockbuster. But, if Marvel Studios decide they want to take on these scenarios and use it in the film, it would be fairly easy to do it without breaking continuity considering that the MCU is slowly building its own multiverse.
More: Iron Man Teased Kang The Conqueror's MCU Arrival In Avengers: Endgame