The latest season of Dancing With The Stars has officially wrapped up and The Bachelorette star Kaitlyn Bristowe and pro dancer Artem Chigvintsev were announced as the winners. While this year proved quite different from past installments of the competition series, the participants still worked hard to put on a heck of a show.
RELATED: Dancing With The Stars: Every New Contestant & Why They're Famous
While Kaitlyn took home the trophy, competitors like Nev Schulman, Nelly, Justina Machado, and others delivered some standout performances. Plenty of perfect scores were handed out during the season (18 of them in total) but there were certain dances that were just a class above the rest.
10

Johnny & Britt's Contemporary (Week 5)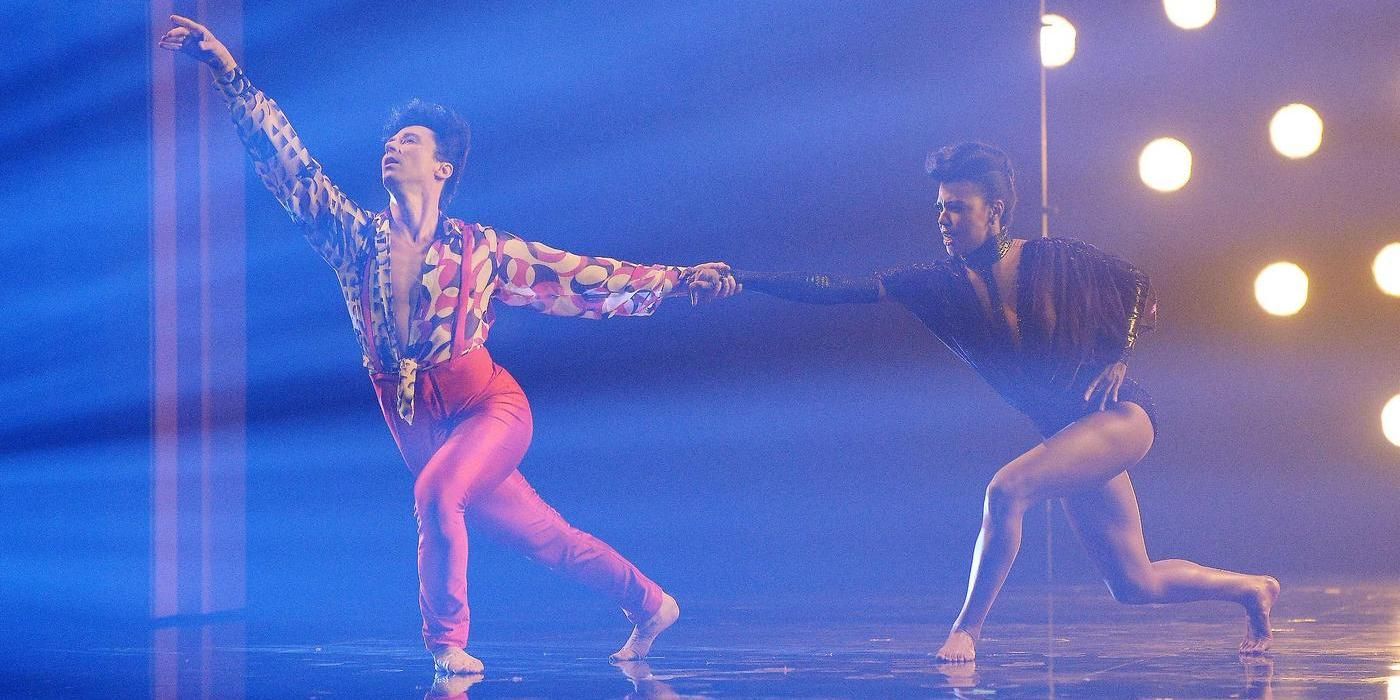 Week 5 marked one of the most fun episodes of the season. That was mostly due to the '80s Night theme. Dancers paid homage to everyone from Tiffany to Bon Jovi to Madonna. Olympic figure skater Johnny Weir and his partner Britt Stewart performed to Bonnie Tyler.
Using her hit song, "Total Eclipse of the Heart," they put on a spectacular contemporary dance. It was Britt's first season as a pro and she proved that her choreography was top-notch. Their chemistry was clear and it resulted in the highest score to that point, a 29.
9

Kaitlyn & Artem's Contemporary (Week 10)
The semi-finals took place during week 10 and it was the most impressive stretch of dances on the series. At one point, there were eight straight perfect scores given out. One of them belonged to eventual winners Kaitlyn and Artem for their contemporary dance.
The performance meant a lot to Kaitlyn, as she laid out a story about her best friend who passed away. The song, "Cowboy Take Me Away" by The Chicks was important to them and you could see how much emotion Kaitlyn put into this dance. They earned a perfect 30 in their final performance before the finale.
8

Justina & Sasha's Freestyle (Week 11)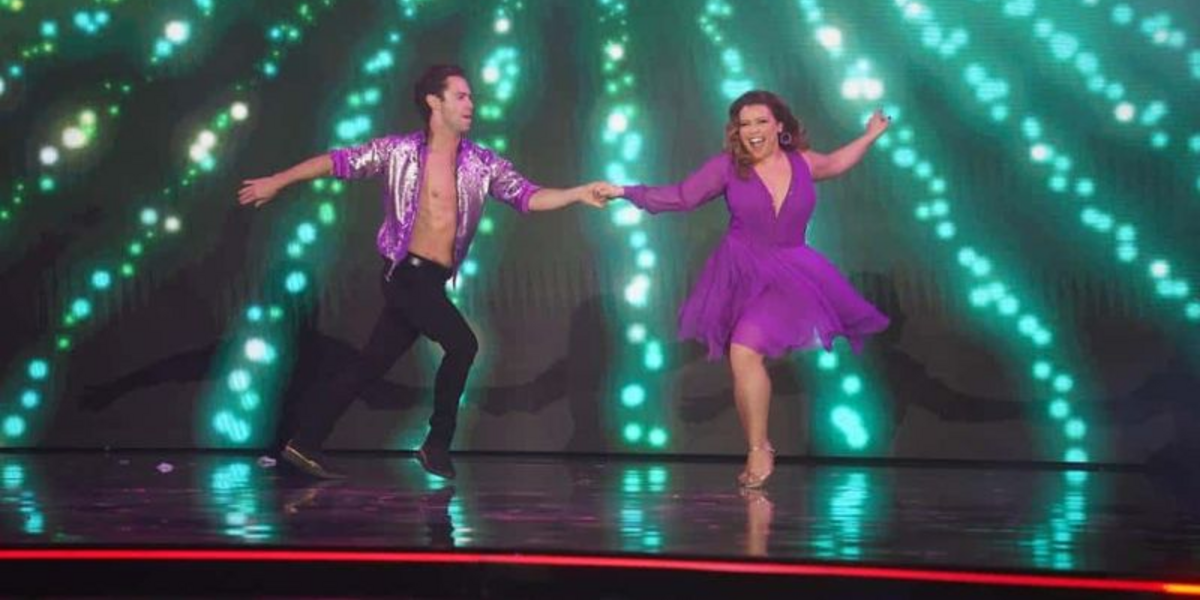 It was clear during the season that One Day at a Time star Justina Machado was one of the most talented dancers. She was consistently strong throughout and was clearly good friends with her pro, Sasha Farber. Together, they were at their best in faster-paced dances.
The couple rode that wave into the finale. Once there, they scored a 30 in a cha-cha-cha before performing a freestyle. This was done to a mix of both Jennifer Lopez's "Let's Get Loud" and Gipsy King's "Bamboleo," and featured some great special effects. It was filled with energy, earned another 30, and showcased why she's so good.
7

Skai & Alan's Viennese Waltz (Week 10)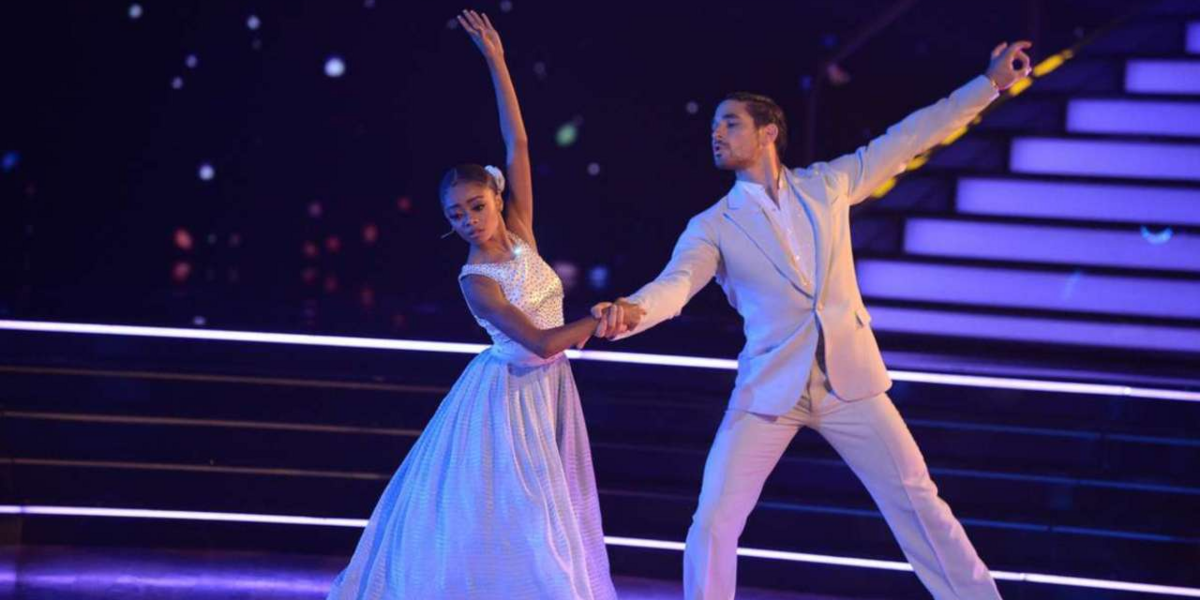 Skai Jackson was probably the biggest enigma of the season. There were times when she seemed to lack interest or would mess up, leading to low scores. Yet, there were also weeks where she stole the show and felt like a true threat to win it all. The semi-finals were a highlight for her.
RELATED: 5 Dancing With The Stars Contestants Who Went Home Too Soon (& 5 Who Stayed Too Long)
Alongside her partner Alan Bersten, she performed a Viennese waltz to "Lonely" by Noah Cyrus. The dance itself was incredibly elegant and that seemed to be where Skai was at her best. Judge Bruno Tonioli called her a princess and that's as accurate as it gets. It was her lone 30.
6

Skai & Alan's Foxtrot (Week 4)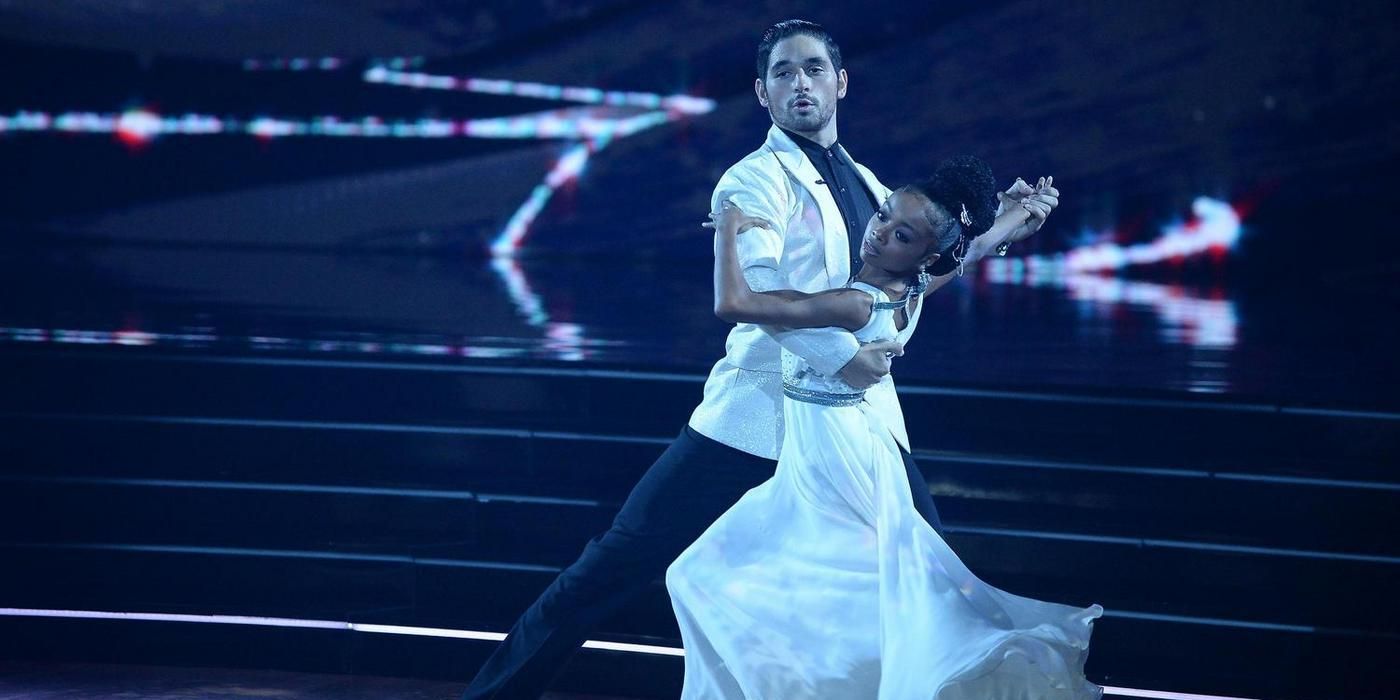 As noted, Skai Jackson shined brightest during the more regal and elegant dances. That was the case with her week four foxtrot. The theme of the episode was storytelling night and Skai spoke about her close friend Cameron Boyce, who had passed away the previous year.
The foxtrot was set to "Ordinary People" by John Legend, which Boyce used to jokingly sing. You could tell that this meant a lot to Skai and she put her all into the performance. This was the kind of dance that brought tears to the eyes of many audience members. It earned her the first 10 on the show and a 28 overall.
5

Nev & Jenna's Contemporary (Week 10)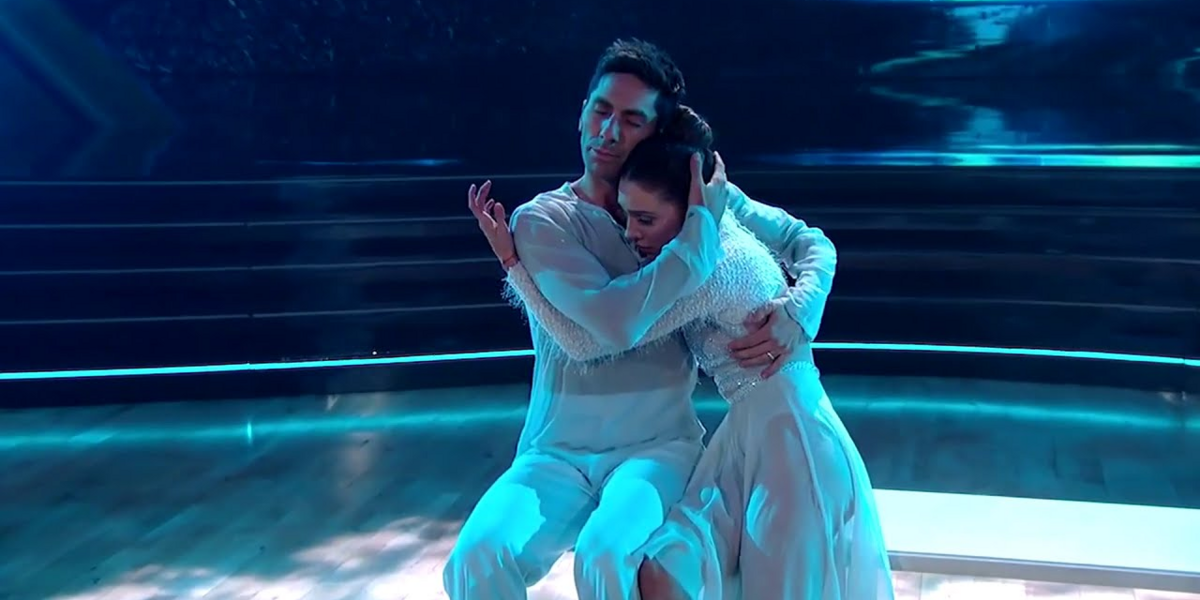 There was simply nobody more consistently great during the season than Catfish host Nev Schulman. He had a small dance background and was something of a blessing for his pro dancer, Jenna Johnson. Together, they seemed pretty unstoppable.
They began the streak of 30s for the semi-finals with a foxtrot before performing a contemporary to "If the World Was Ending" by JP Saxe and Julia Michaels. Jenna's history as a national contemporary choreographer combined with Nev's skills made this a beautiful dance worthy of another perfect 30.
4

Kaitlyn & Artem's Argentine Tango (Week 9)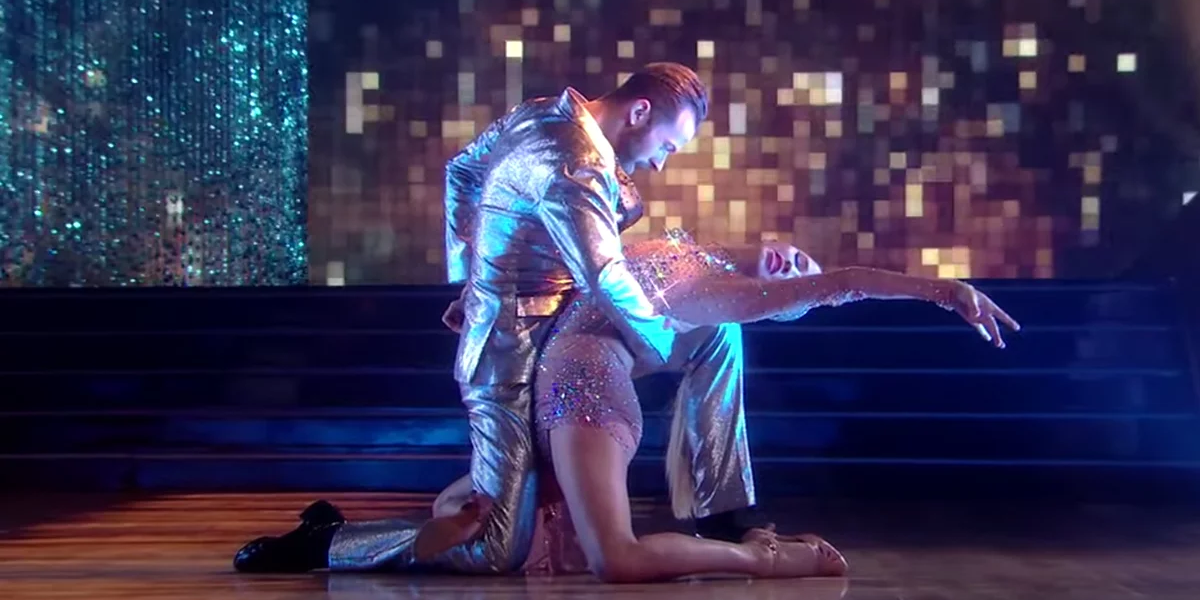 Another highlight of the show came during week 9, which was dubbed icons night. The concept was to pay tribute to icons in the music industry. Of note, Nelly went with Tupac, AJ went with Queen, and Kaitlyn chose one of her favorite musicians, Britney Spears and her song, "Toxic."
RELATED: The Bachelorette Best Seasons, Ranked (According To IMDb)
Kaitlyn had some struggles coming into this, scoring low from judge Carrie Ann Inaba for two straight weeks. Dressed in a version of Britney's famous diamond outfit from the music video, Kaitlyn was at her best. She nailed this dance and earned a coveted 30, which she would go on to do in each dance for the rest of the season.
3

Nelly & Daniella's Freestyle (Week 11)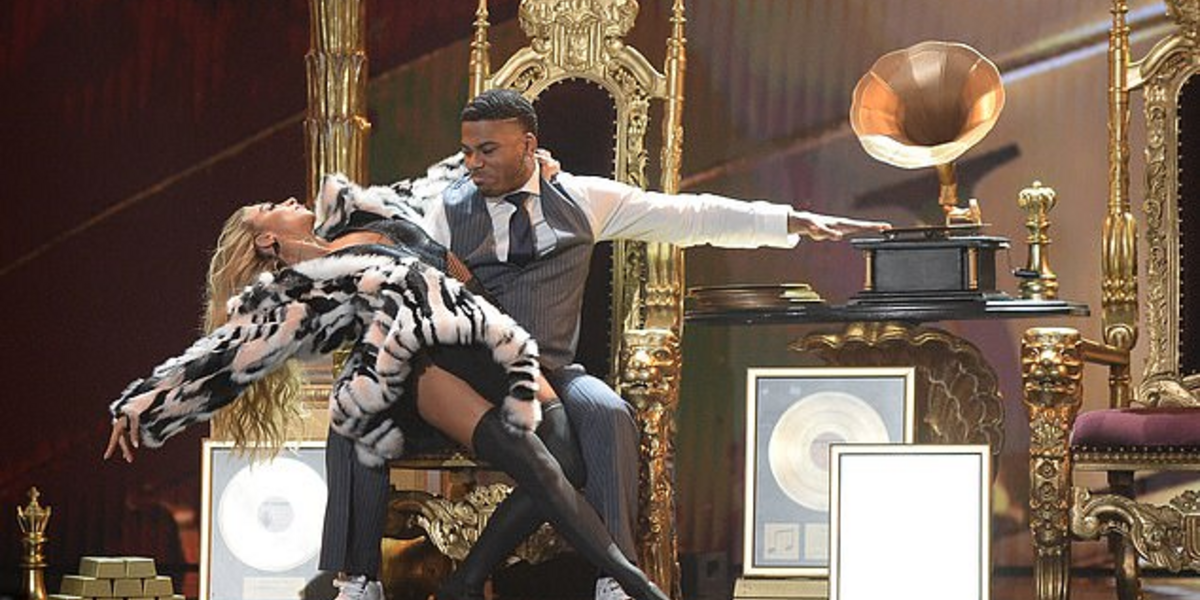 This blew the minds of everyone watching. For a lot of the season, Nelly was a fan favorite but he lagged a bit behind the top competitors. He finally got a perfect score during the semi-finals and then was even better in the finale. It helped that he and Daniella Karagach had electric chemistry.
For their freestyle, Nelly and Daniella performed to a mix of Megan Thee Stallion's "Savage" and The Notorious B.I.G.'s "Hypnotize." The dance was a ton of fun, saw the two of them perfectly in sync, and showed that Nelly was indeed the most improved dancer, getting him a perfect score.
2

Johnny & Britt's Quickstep (Week 9)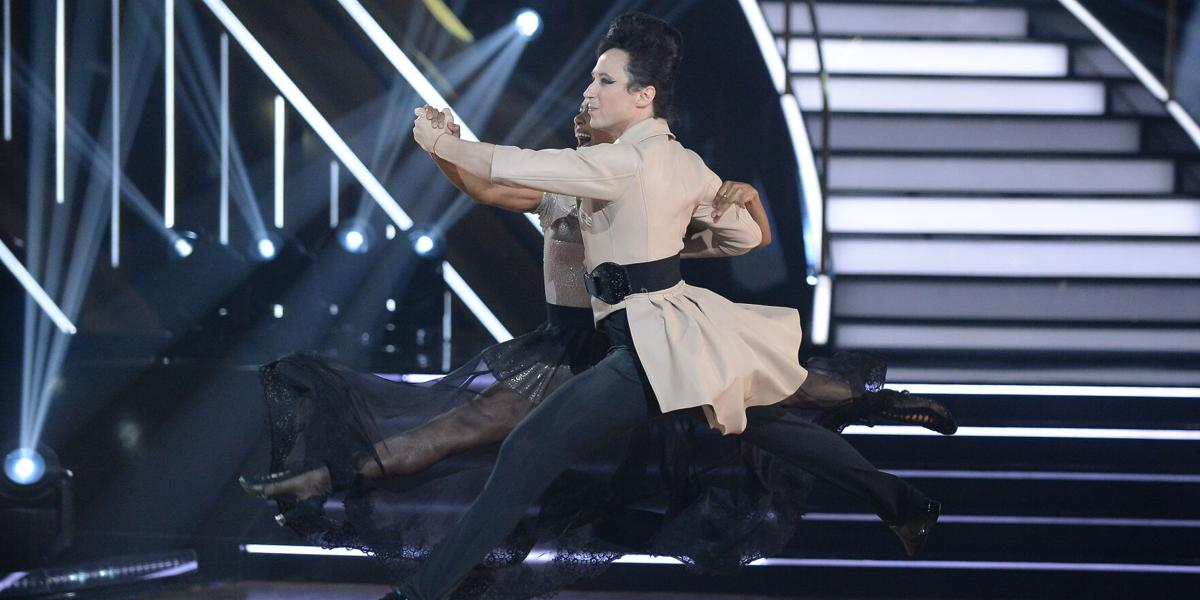 Again, icons night was a place to see something special. Johnny Weir delivered his finest dance of the season while paying tribute to the legendary Amy Winehouse. To make it even more spectacular, he donned her signature hairdo and mimicked her singing at the start.
Dancing to her outstanding cover of "Valerie," Johnny and Britt wowed everyone who watched to earn their first perfect score. Unfortunately, they weren't able to stick around for too much longer, getting eliminated even after another 30 the following week.
1

Nev & Jenna's Paso Doble (Week 7)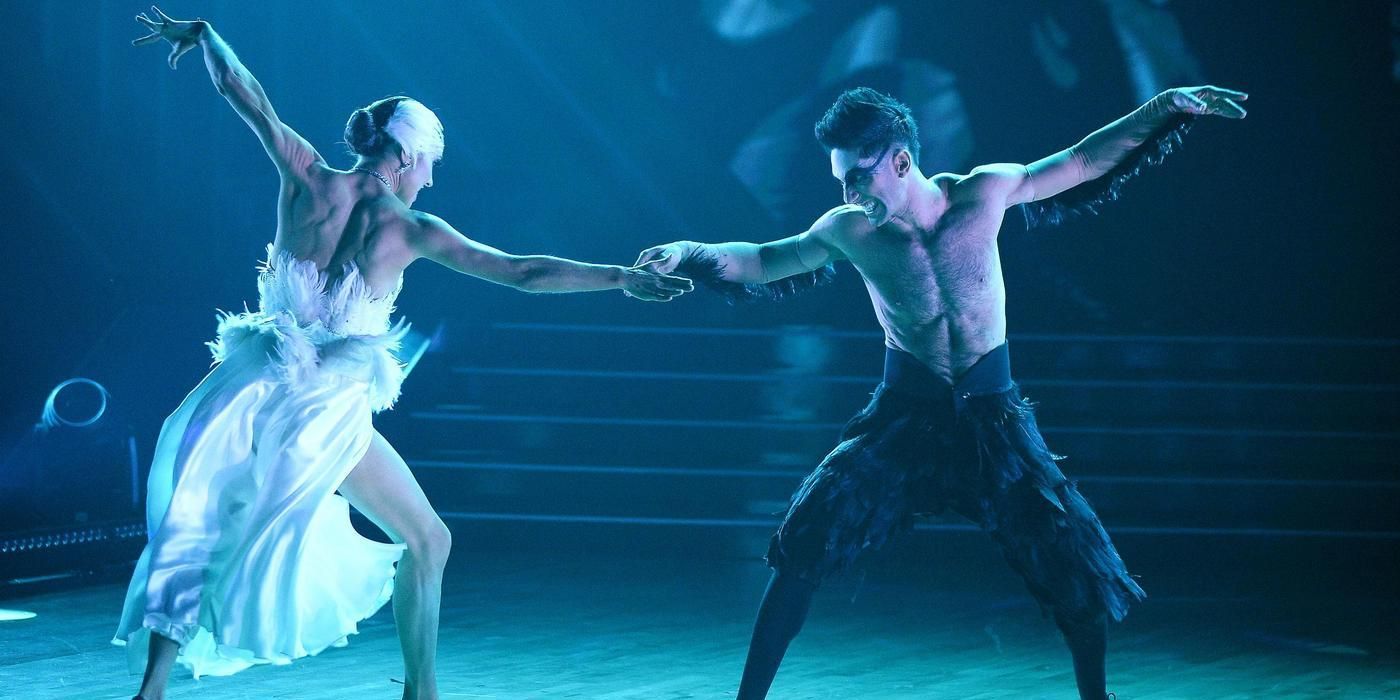 Week 7 had the best theme of the season. Playing off of it being Halloween, everyone dressed up as famous villains including Norman Bates, Hannibal Lecter, Carrie White, and Freddy Krueger. For Nev Schulman, he played Black Swan and danced to "Swan Lake Remix."
Black Swan is from the Swan Lake ballet production, which Nev actually attended several times with his father. That connection to the material shined through as he was perfect. Everything from the choreography to the dance itself to the costumes combined to produce the first 30 anyone got this season. They got the score again when they redid the dance in the finale.