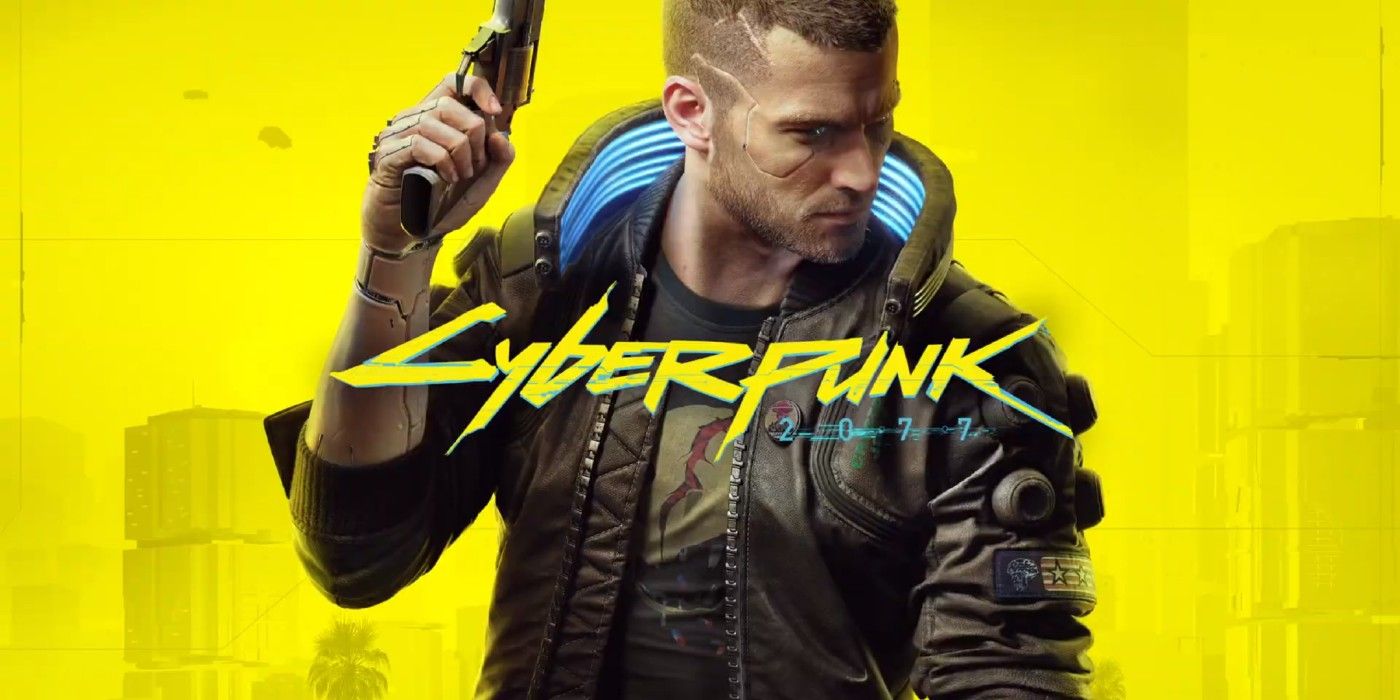 New gameplay footage for Cyberpunk 2077 has just been revealed, showing off how the game will look on the PlayStation 4 Pro and PlayStation 5 when it finally launches on December 10. CD Projekt Red's first-person shooter RPG adaptation of the popular tabletop roleplaying franchise has suffered its fair share of delays, setbacks, and scandals over the past year or so, but fans are still as excited as ever to step into its dystopian world.
Much of this pre-release buzz is due to the multitude of robust features and customization options available for Cyberpunk 2077's leading protagonist V, as well as a major cameo by none other than Hollywood superstar and internet darling Keanu Reeves as futuristic rocker Johnny Silverhand. It helps that the game looks as visually impressive as its neon-lit, Blade Runner-like esthetics would suggest, with CD Projekt Red promising 4K graphics on compatible PCs and current-gen consoles.                
Related: Cyberpunk 2077 Dev Claims They've Played 175 Hours & Still Not Finished
Now, fans have a taste of what the higher-end version of Cyberpunk 2077 will look like thanks to a new gameplay trailer released by CD Projekt Red earlier today. This footage consists of several scenes from the game's opening hours, featuring V getting his car fixed at a garage before a serious smuggling mission, getting tied up with Border Security during said run, and eventually witnessing a brief shootout between a street gang and a Special Forces-style law enforcement unit dubbed MaxTac during a nighttime drive through the streets of Night City. Partway through all of this, the footage switches from PS4 Pro-rendered graphics to PS5, demonstrating a striking improvement as lighting becomes more dynamic and the rain filling the night air becomes noticeably more reflective. According to the narrator at the beginning of the trailer, Cyberpunk 2077 will be playable on PS5 at launch via backward compatibility with the PS4 version, with a full upgrade coming for free at some point next year.
Cyberpunk 2077 isn't the only game to offer up a free graphical overhaul when players finally make the transition into the newest generation of consoles, as NetherRealm recently announced a free PS5/Xbox Series X upgrade for Mortal Kombat 11 last month. Unfortunately, this is far from a universal standard, as Marvel's Spider-Man fans won't have access to the game's PS5 remaster unless they buy the Ultimate Edition of its spin-off follow-up, Spider-Man: Miles Morales.                                                        
Luckily, this won't be an issue for Cyberpunk 2077, which is already a visually impressive title but looks to be even more stunning on the cutting-edge hardware of the PlayStation 5. Even in comparison to the beefed-up PS4 Pro renderings, the graphics of the PS5's version of Cyberpunk 2077 stand out thanks to their improved textures and lighting, especially when it comes to reflective surfaces like raindrops. All in all, this paints a telling picture of just how far gaming technology has come in the span of a single console jump and serves as another selling point for CD Projekt Red's latest RPG extravaganza when it finally hits stores on December 10.                                  
Next: Which Gang Players Should Work With in Cyberpunk 2077
Source: Cyberpunk 2077/YouTube