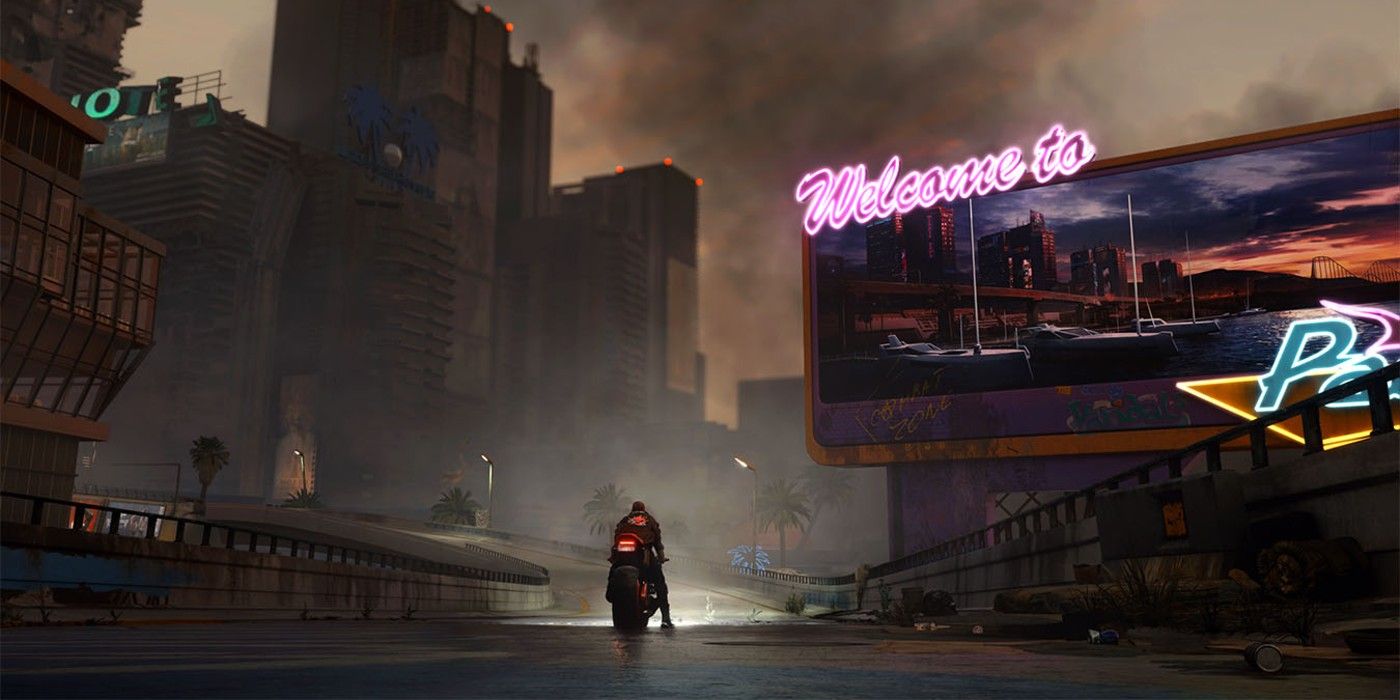 With just under two week's until Cyberpunk 2077's scheduled release date, the PlayStation 4 version of the game has had its pre-load details leaked, including the time that pre-loading for the game's files will be available and how much hard drive space the installation will take up. The info in the leak only refers specifically to the PS4 version, so it's not clear whether the pre-load times and files sizes will be similar for other platforms.
After repeated delays, December 10 appears it will be the final release date for Cyberpunk 2077. Earlier this week, PS5 and PS4 Pro gameplay of Cyberpunk 2077 was shown off by developer CD Projekt Red, further solidifying that the game is indeed ready to launch. Although, the game will be launching without all of the cutting edge graphics that players might be expecting; an upgraded version for the PS5 will be launching sometime later, and PC players will have to wait for a future update to add ray tracing on AMD cards.
Related: Keanu Reeves Has Played Cyberpunk 2077 (And He Loves It)
According to the PlaystationSize Twitter account, these missing upgrades leave the base game file size at 71.3 GB. The page also alleged that the PS4 version will be available for pre-load starting on December 8, but adds that this date, "Can Be Changed To One Week Before Release (3 Dec)." Another tweet in the thread claims that the actual file size for Cyberpunk 2077 could vary based on region.
The 71.3 GB size does not include a day one patch (which could be highly likely), so if these leaks end up being valid, the actual download size would be higher. This information has not been confirmed by CD Projekt, and should be regarded as rumor until confirmed otherwise.
Cyberpunk 2077 aims to be an incredibly deep game that players can get lost in, and programming the various customization options, branching storylines, and textures will surely take up space on the upgraded versions. Throw in additional patches for any unforeseen glitches (or the post-launch multiplayer), and the final size could be well into the 100+ GB range. The PlayStation 5 is already hamstrung by its limited SSD space, so it will be interesting to see how Cyberpunk 2077 fits, if the above information is any baseline to go off of.
Next: The Witcher's Ciri In Cyberpunk 2077 Theory Explained
Cyberpunk 2077 will be available on December 10 on PlayStation 4, PlayStation 5, Xbox One, Xbox Series X/S, and Google Stadia.
Source: PlaystationSize/Twitter