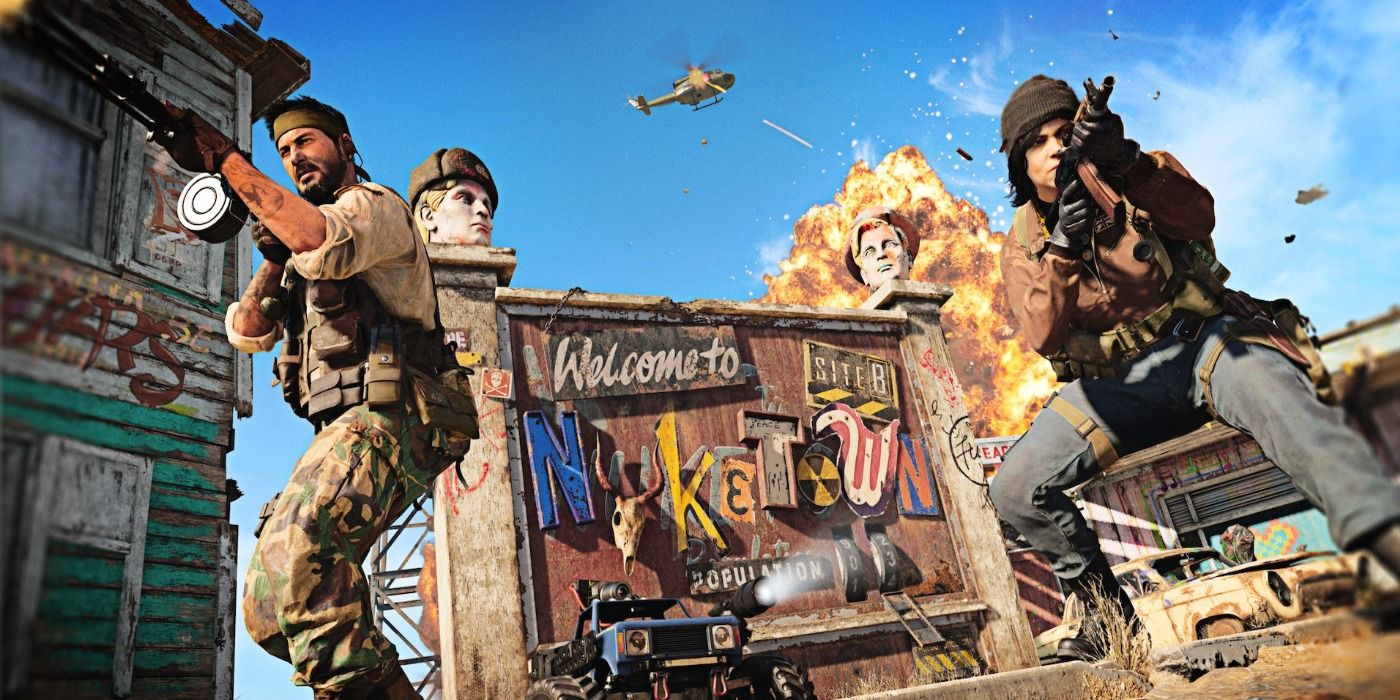 The Nuketown bundle released on Wednesday, November 24th, for Black ops: Cold War and gifted players with the fan-favorite map. Nuketown has made an appearance in every Treyarch game since the original Black Ops. The bundle came with the map itself, along with handfuls of cosmetic items. Players will also be able to wield an epic shotgun blueprint, 'Last Stop.' The big news, of course, is Nuketown Zombies.
Related: Call of Duty: Black Ops Cold War Adds Nuketown 84′ Multiplayer Map
Zombies have been a staple of Call of Duty games since fans first unlocked the secret mode after completing World at War's campaign. Treyarch has gone above and beyond to make the zombie experience more in-depth ever since. The latest installment, Die Maschine, has officially taken zombies to a whole new level. However, if players are looking for a more straightforward game of survival, Zombie Onslaught is the ideal game mode.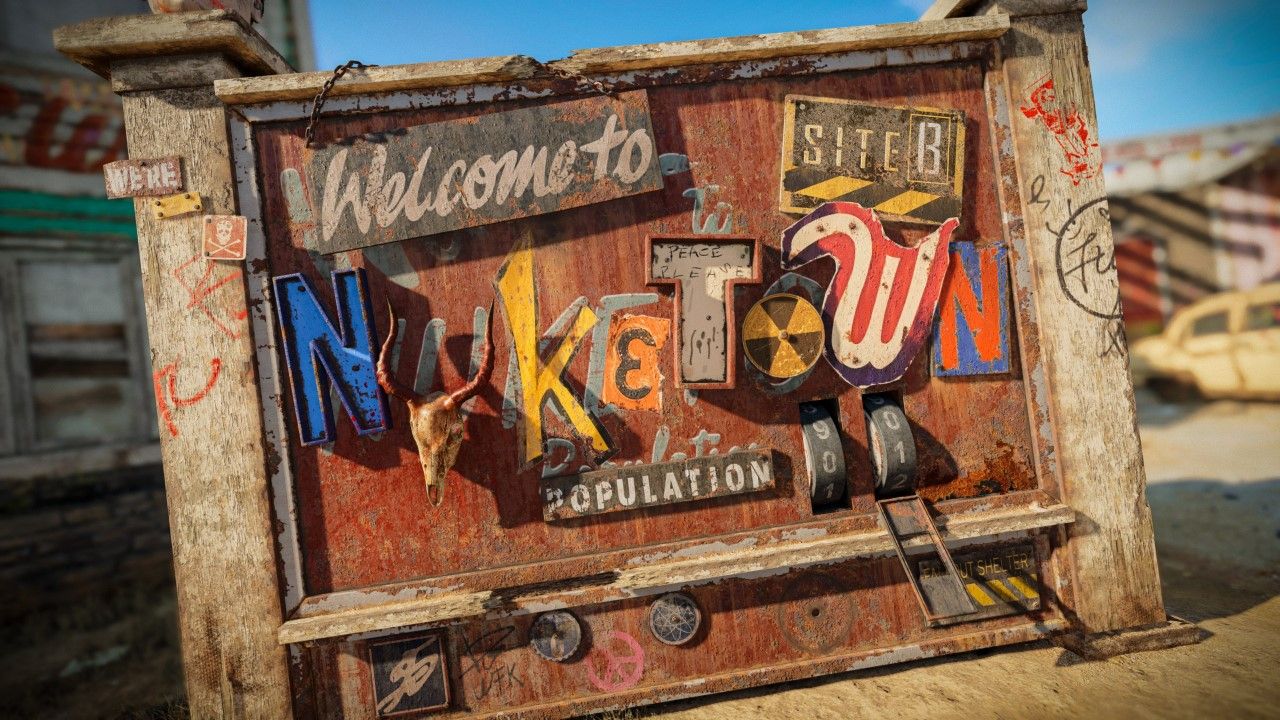 Players will be able to select Nuketown Zombies from the Zombie Onslaught menu. Unfortunately, Onslaught is only available on PlayStation and won't be available on other consoles until November 2021. Where DieMaschine will have players warping back and forth between the Dark Aether, finding hidden weapons, and pack-a-punching their weapons, Zombie Onslaught is more focused on pure survival.
Zombie Onslaught still works in a similar wave-based format. Players must stay inside a safe area to avoid taking damage. The safe area will move around the map, similar to how the final circle works in Call of Duty: Warzone. Every couple of 'rounds' players will have to take down an elite Megaton Zombie to find new weapons, perks, and killstreaks. The game is a little slow to start but really ramps up after the 2nd round of elites.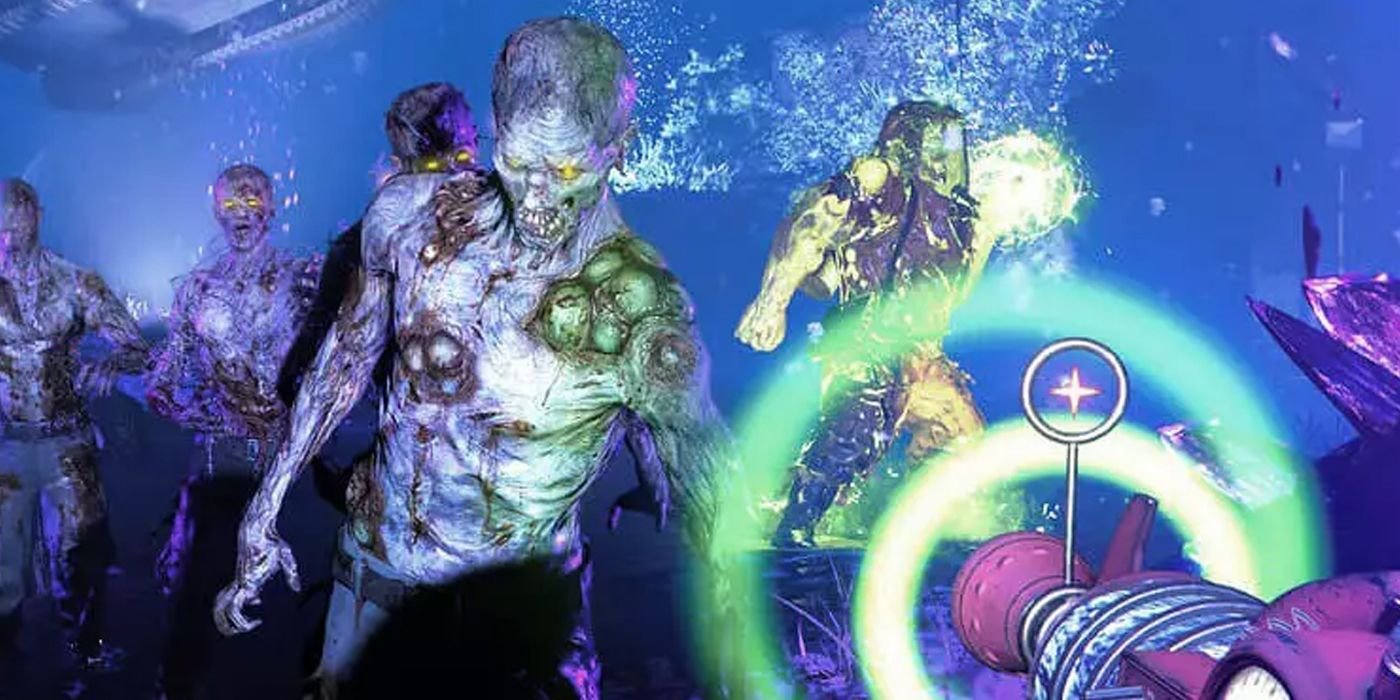 There are a handful of in-game rewards and trophies that players can earn through Zombie Onslaught. Here's how to do them:
World Traveler – Trophy – Kill an elite on each map in Zombie Onslaught.
Go for Gold – Trophy – In Onslaught, acquire seven Onslaught Chalices.
Overpowered – Trophy – In Onslaught, kill an Elite with a support.
Crowstorm – Type 63 Blueprint – Complete 7 Challenges in the Onslaught Nuketown playlist.
Hellhawk – QBZ-83 Blueprint – Kill 5 elites in an Onslaught game.
Primal Hunter – Diamatti Blueprint – Earn bronze or higher in an Onslaught match.
No new addition to a Black Ops game would be complete without its fair share of easter eggs. Players are probably well aware of the Mannequin head easter egg on Nuketown 84. This can be completed if players can do it in time without dying from being outside the safe zone. This video by TheGamingRevolution has a full list of every Easter egg available in Nuketown 84 and Nuketown Zombies.
The official integration of Cold War and Warzone will happen at the beginning of November. It will be interesting to see how the two games blend as far as mechanics are concerned. Blackout mode in Black Ops IV had zombies roaming around the map. Will we see Cold War's zombies stake a pertinent place in Warzone? Only time will tell.
Next: How to Prestige in Call of Duty: Black Ops COld War (& What It's For)
Call of Duty Black Ops: Cold War is available on PlayStation 4, Xbox One, PC, and Next-Gen