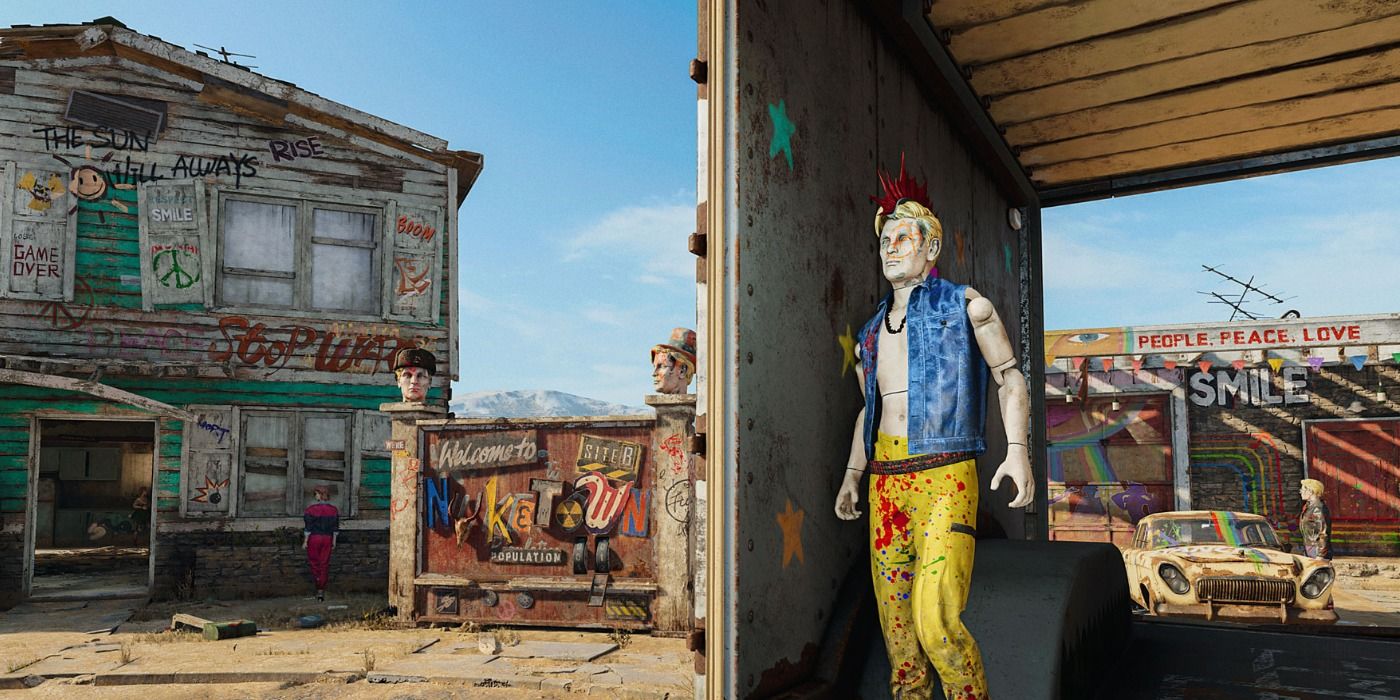 Call of Duty: Black Ops Cold War is the seventh entry in the Black Ops series, with several generations of fans it must live up to. The developers of this longtime first-person shooter franchise have included many past features for this installment, such as the beloved zombies game mode. They've also brought back Nuketown, an iconic multiplayer map that's appeared in every past installment of the series since its inception.
Related: How to Complete Zombies Coffin Dance Easter Egg in COD: Black Ops Cold War
Like with the other Nuketowns, this 6v6 map is a nuclear test site based on an old suburban American home. This particular one was abandoned by the government for many years until a group of ruffians returned and made it their home, spray painting all over the houses and décor. As a tradition, there's a hidden Easter egg that players can trigger once certain conditions are met. Here's the trick to unlocking the secret, and what it is.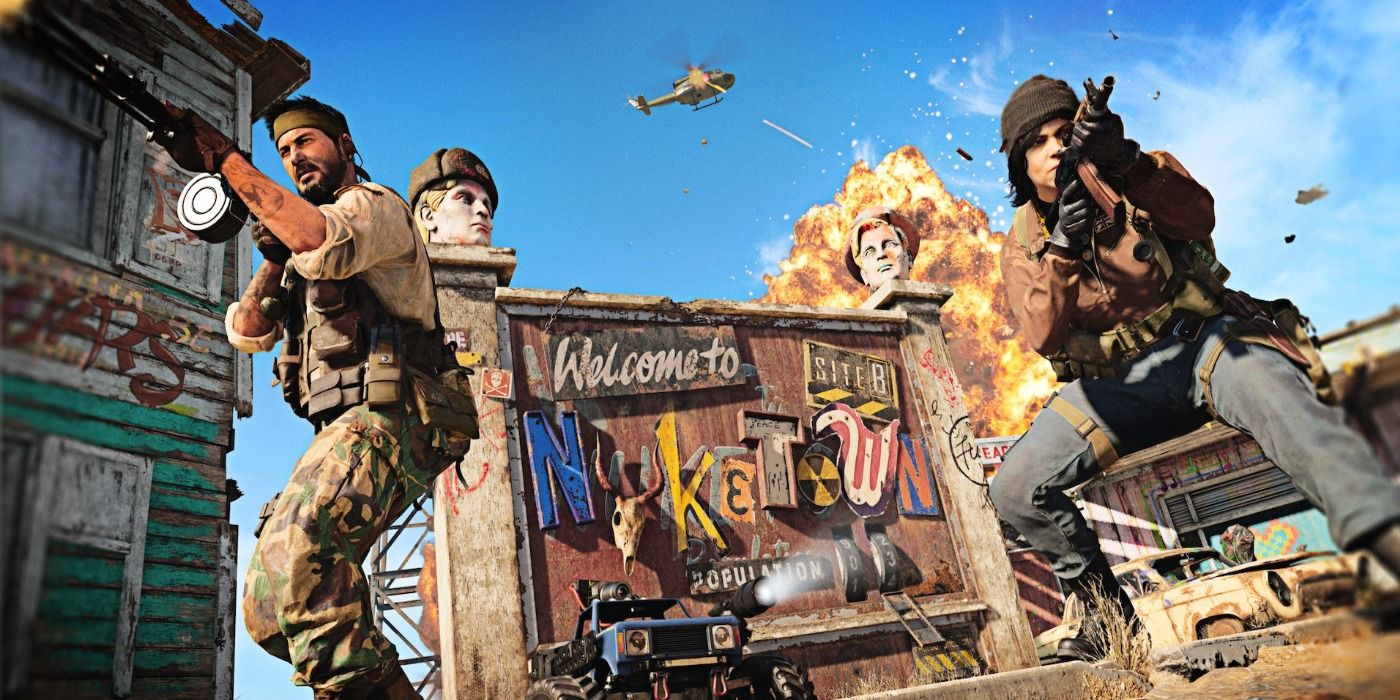 As with every past version of Nuketown, the Easter egg can be found by interacting with every mannequin on the map; specifically, by shooting all their heads off. This must be done within the span of 90 seconds, so players will need to quickly hunt down all of them in time. Doing so is more easily said than done, as each mannequin spawns in a different location each round. Not only that, but headshot all of them while in a multiplayer match will prove difficult with other hostile players in the way. The easiest method to fulfill this requirement is by creating a custom lobby where nobody can interfere. This can be done by opening the lobby menu and selecting the  "Custom Games" option. Now, a match can be held where players are free to shoot down the heads unopposed. This can still be a tricky challenge, so invite some friends to make the process go quicker. The game does not detect who shoots each mannequin, so multiple people can work toward the Easter egg at once. Split up in different corners of the map to cover more ground in a shorter amount of time and make sure everyone goes through different houses as to not retread previously checked areas. The countdown starts as soon as the match does, so make sure to coordinate positions through voice chat!
When all the mannequins are headless in Nuketown 84, the world will gain a blue and purple filter or a black and green one like an old 80's arcade game; fitting for the period of the map. This homage isn't the only reward, as players will also unlock the new music track that plays for their main menu. Go to the music player option in the barracks menu to listen to it.
Next: How to Level Up Weapons in Call of Duty: Black Ops Cold War (The Fast Way)
Call of Duty: Black Ops Cold War is available on PlayStation 5, PlayStation 4, Xbox Series X, Xbox One, and PC.