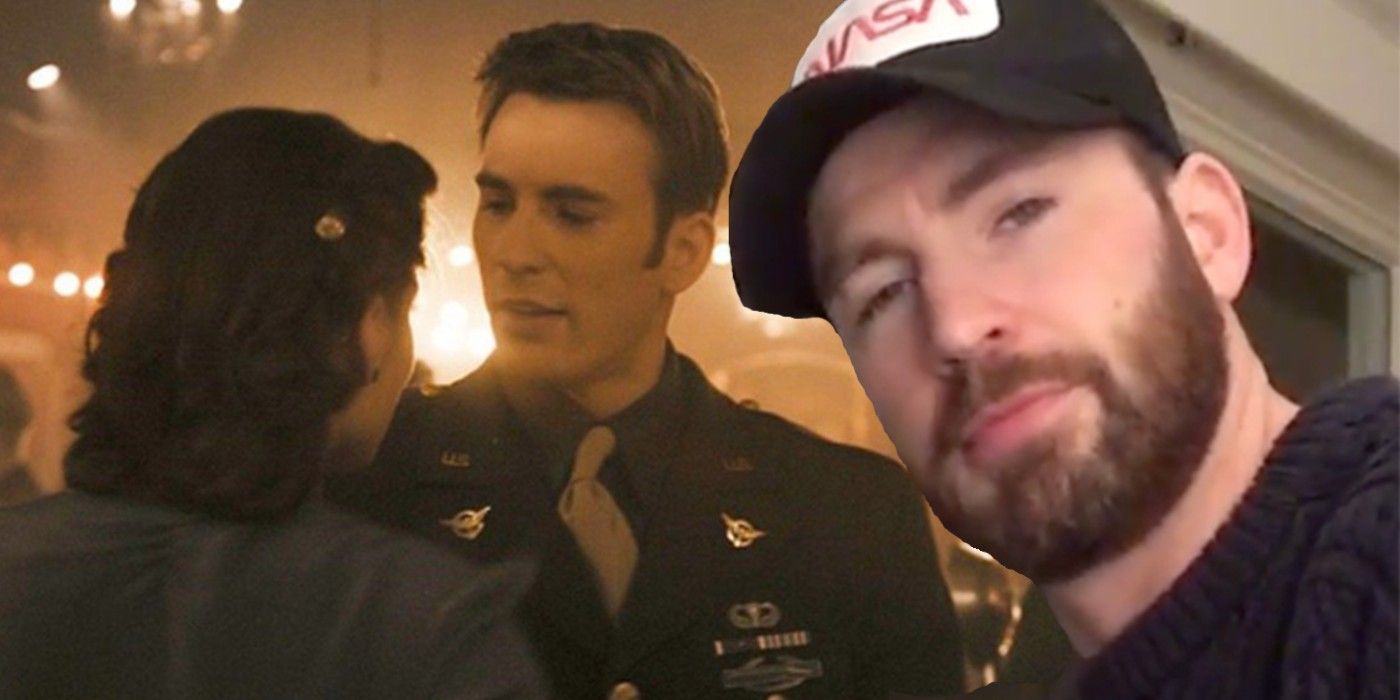 Everyone's favorite Star-Spangled Man with a Plan, Captain America star Chris Evans, trends online after showing off a surprising musical skill. Prior to 2011, Evans was best known for playing Johnny Storm in two Fantastic Four movies and for various romcoms and action flicks like Scott Pilgrim vs. the World. However, Evans truly became a household name after he joined the MCU as Steve Rogers, aka Captain America, in 2011's The First Avenger. As Cap, Evans was one of the central figures of the expansive franchise and appeared in a total of eleven MCU movies (cameos and end-credits included).
Last year's Avengers: Endgame marked Evans' last appearance as Captain America. After defeating Thanos once and for all, Steve decided to return to the 1940s and live out a quiet life with Peggy Carter, something he'd long dreamt of. Though some fans have wondered if Captain America could ever return to the MCU, Evans has so far remained adamant that his time in the franchise is complete. Since Endgame, Evans has appeared in projects like the crowd-pleasing Knives Out and the Apple TV+ miniseries Defending Jacob.
Related: How Tall Is Chris Evans?
If there's one thing Evans can be counted upon for these days, it's an entertaining social media presence. Whether it's through pictures of his beloved dog Dodger or passionate political opinions, Evans has amassed quite the following. Last night, Evans amazed fans when he posted a video of himself playing piano to his Instagram story. The actor shared he was practicing a song by Fabrizio Paterlini, who even acknowledged the shoutout on social media. Evans was soon trending thanks to his musical performance, which can be glimpsed alongside its various reactions down below.
Evans caused a stir recently over a very different kind of Instagram story, where he accidentally shared a nude photo of himself. He received a great deal of support from friends and fans, and clearly he's moved on to better things. His talent with the piano wowed fans, and many were pleased to note he was wearing a sweater similar to the ones his character Ransom wore in Knives Out.
Evans has several projects on the horizon, from a new Little Shop of Horrors to a Netflix project with his MCU directors Joe and Anthony Russo. However, the coronavirus pandemic has seemingly kept Evans home for the year, much as it has the rest of the globe. At least he's found ways to entertain both himself and his fans, and many are undoubtedly eager to see what he'll do next. Perhaps he'll try his hand at playing the Avengers theme on piano?
More: All 8 Comic Book Characters Chris Evans Has Played
Source: Chris Evans, various (see above)