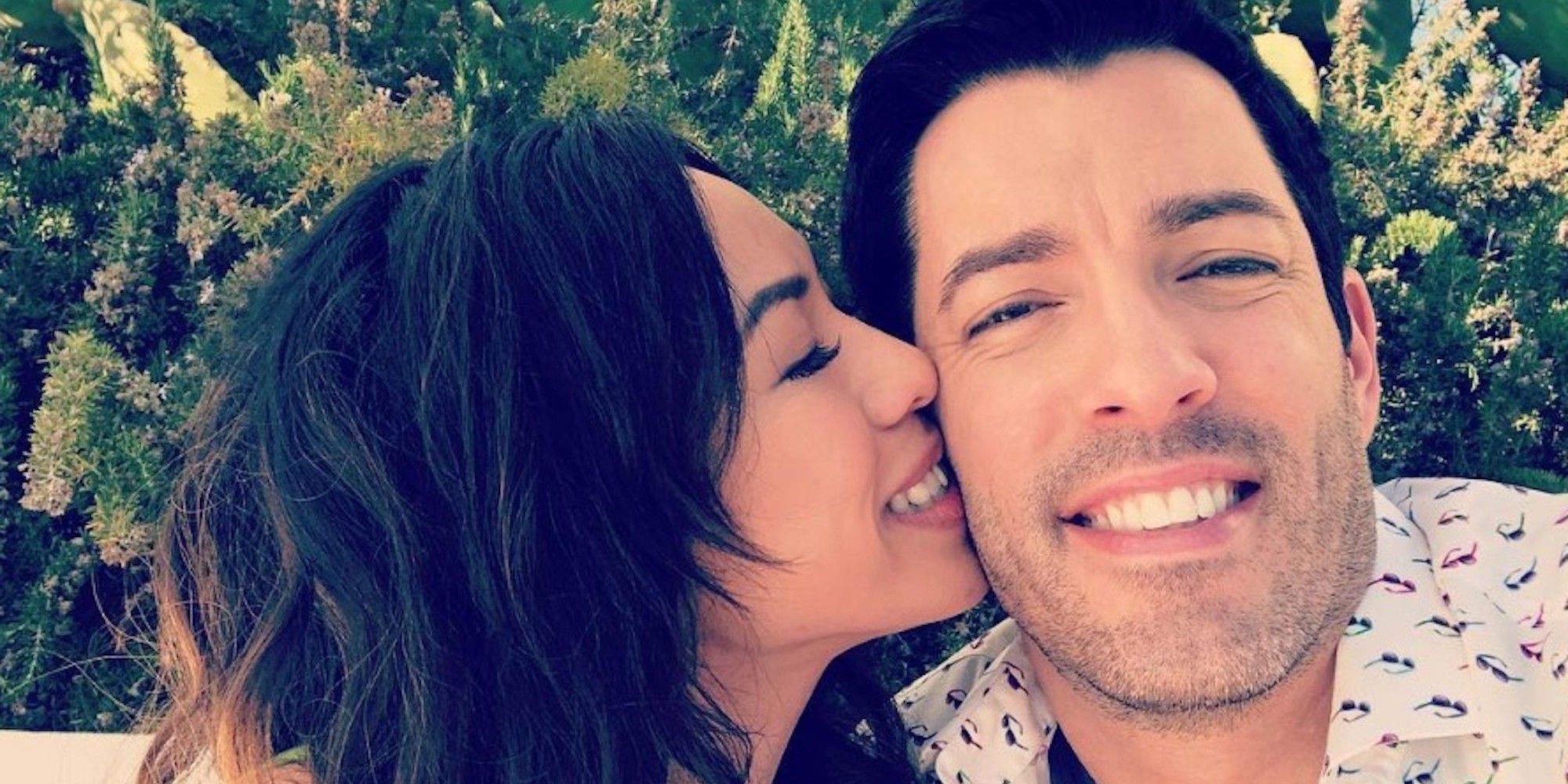 Drew Scott and Jonathan Scott from Brother Vs. Brother are famous twins who have been lucky with the ladies. Each brother is in a committed relationship with a wonderful woman. Jonathan Scott is dating Zooey Deschanel of New Girl fame, while Drew Scott has been married to his wife Linda Phan for two years. Although she's not a big celebrity like Zooey, fans may have seen Linda on a Property Brothers' special.
Jonathan and Drew Scott are the kings of home improvement television. With 14 seasons of Property Brothers, spanning nine years, the Canadian twins are a couple of HGTV's biggest assets. Property Brothers began with the premise that the Scott brothers would buy, renovate, and sell houses. Drew took on the role of realtor while his brother Jonathan Scott acted as the chief renovator. Drew Scott can partially thank his wife Linda Phan for the success of the show, as she is the creative director of the Scott Brothers Entertainment production company.
Related: Brother Vs. Brother: Jonathan Scott & Zooey Deschanel Relationship Timeline
Linda Phan was working as a barista when she met Drew Scott at Toronto Fashion Week in 2010. She's a Toronto native with Chinese heritage, according to The Famous People. She and Drew hit it off and she started working at his entertainment company, where she quickly rose through the ranks. She now holds the title of creative director. Linda is a creative person in general, with a passion for crafting. Drew calls her the "crafting queen," and her Linda Phan Instagram account proves that the title fits. Linda moved in with Drew in 2014. The journey they took while building their own house in Los Angeles was featured in the special Property Brothers at Home: Drew's Honeymoon House. Linda and Drew got married in 2018, and that event got its own special too, which is called, Linda and Drew Say I Do. Their wedding cake was even featured on the Food Network. See a cute pic of Linda with the Brother Vs. Brother twins below:
Linda shares Drew's love of design and his go-getter attitude. She has a background in architecture and has always been geared toward entrepreneurship. She has three older sisters and a younger brother, so Drew's twin status probably didn't throw her off at all. She is seven years younger than Drew, at 35 years old. She and Drew Scott have said they want children but are in no rush. She's also a philanthropist. At their wedding, she and Drew asked guests to send donations to WE Charity instead of getting them gifts. WE Charity is an international charity focused on global youth empowerment. Thanks to their request for donations, Linda and Drew were able to provide clean drinking water to over 50,000 people in developing nations.
You can currently catch Linda on the "At Home with Linda and Drew Scott" podcast, which often features her brother-in-law, Jonathan from Brother Vs. Brother. In the podcast, she and Drew talk with guests that range from politicians to artists. They've had some big names on, like Allison Janney and David Hasselhoff.
Next: Which Reality Show Would You Do Well On Based On Your Zodiac Sign?
Source: The Famous People