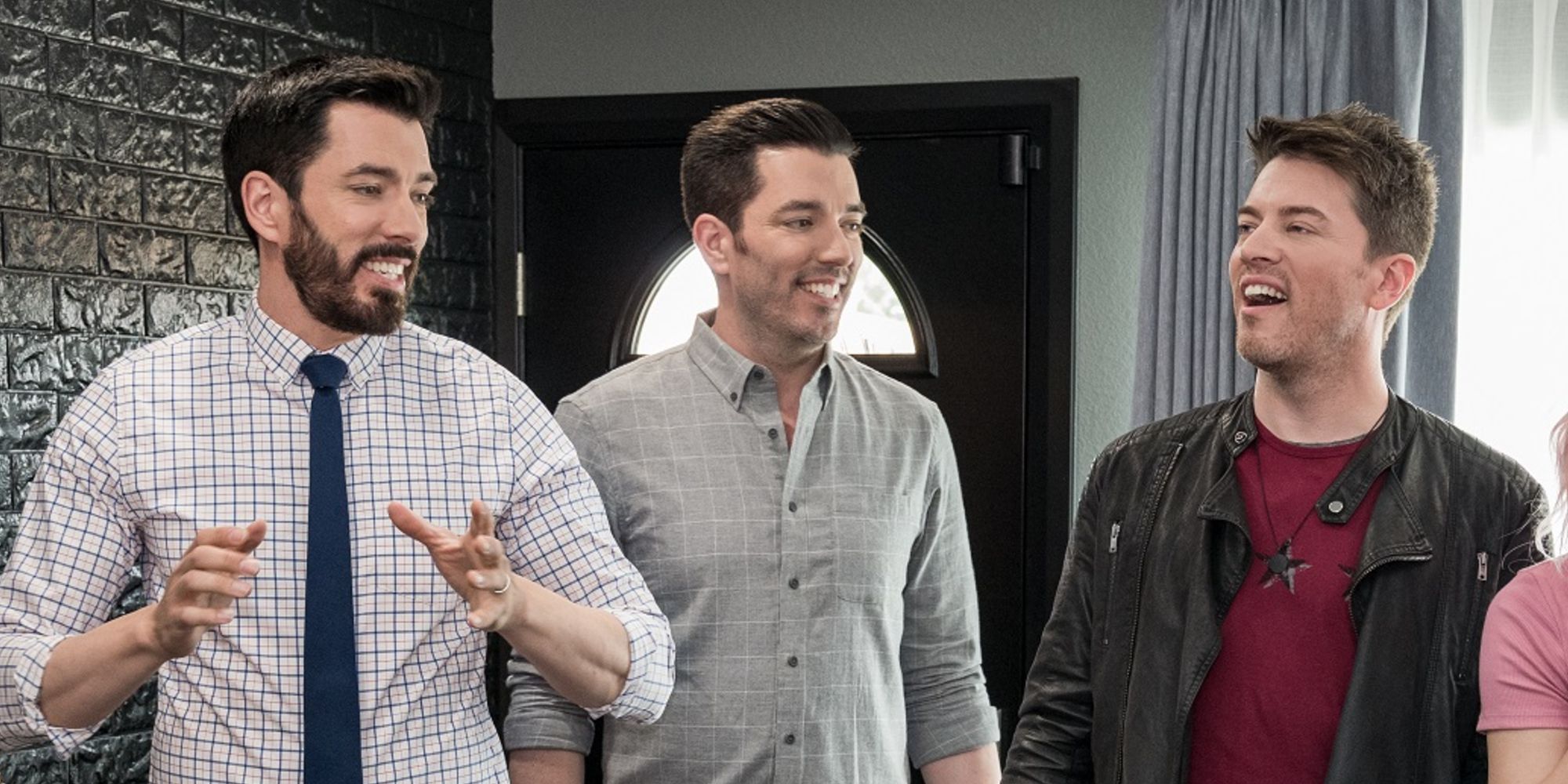 Brother Vs. Brother stars Drew and Jonathan have an older brother, JD Scott, who has appeared on the show but isn't as known as a TV personality. The Property Brother series that kicked off this media empire premiered in 2011 on TV. Since then, twin brothers Drew and Jonathan Scott have gone on to become huge television personalities within the home renovation genre. In 2002, brothers Drew, Jonathan, and JD founded an entertainment company known as Dividian Production Group. This company became Scott Brothers Entertainment in 2010, and then evolved into Scott Brothers Global in 2017.
Together as Scott Brothers Global, the Brother Vs. Brother stars and their sibling JD Scott have made a number of short films, web series, and TV shows. Many of those short films were written and directed by JD, but most of the company's TV shows were starring Jonathan and Drew. Needless to say, these brothers are inseparable and have a great time sharing their personal and professional lives with their family members. While their company, Scott Brothers Global, is headquartered in the United States, the three brothers are actually from Vancouver, Canada. The fans might know Drew and Jonathan's faces better, but JD is very involved with all their business endeavors.
Related: Brother Vs. Brother: Everything To Know About Drew Scott
Known as the third Property Brother, JD Scott stands for James Daniel Scott. He is two years older than Jonathan and Drew, which means that he's currently 44 years old. Like the twin brothers, JD also lives in the United States. In 2019, he married his longtime girlfriend Annalee Belle. Unfortunately, JD has been battling a mystery illness for quite some time now, and he's been extremely grateful for his partner for stepping up to the plate and being there for him at all times. Aside from running his family company along with his twin brothers, JD Scott has written, directed, and starred in a few short films. Per IMDB, JD wrote and directed the short films Karma Inc. (2010) and The Oracle (2011). On HGTV, JD has hosted some behind-the-scenes content from his brothers' shows. He has also appeared on the series, which featured Drew and Jonathan giving JD a home renovation.
Recently, JD Scott had to warn his fans against a fake Facebook profile that was using his name, photo, and personal information to scam others. JD posted on his Instagram profile about this catfish profile that was apparently contacting his fans and asking them for money. Nonetheless, JD has also kept things light on his social media accounts, posting hilarious pictures and videos about his experience being at home during this COVID-19 pandemic. He seemingly also loves to annoy his wife with little trinkets and noise-making toys.
The fans surely hope that Brother Vs. Brother incorporates JD Scott a little more in the upcoming seasons. In any case, they surely love to see how close the Scott Brothers are to one another.
More: Brother Vs. Brother: Jonathan Scott & Zooey Deschanel Relationship Timeline
Sources: IMDB, JD Scott's Instagram