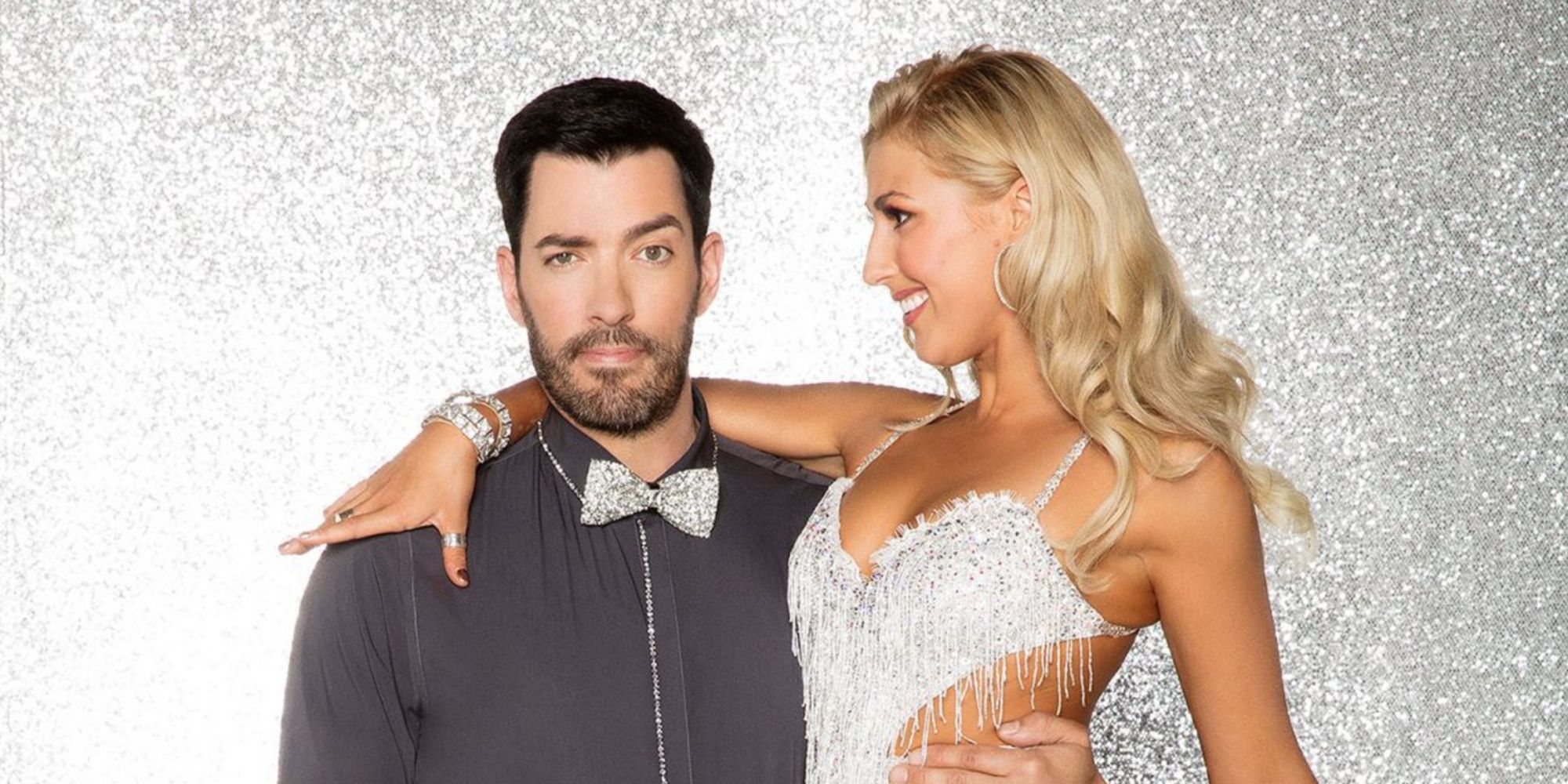 Brother Vs. Brother star Drew Scott competed on ABC's Dancing With The Stars season 25 along with professional dancer Emma Slater, and he did really well on the show. Drew Scott and his twin brother Jonathan are best known for the HGTV hit show Property Brothers, where they buy, renovate, and sell homes for profit. Drew's field of expertise is in real estate, so he's the one who's responsible for finding properties and then selling them. In turn, Jonathan is a licensed contractor that takes care of all the renovations that they do in order to flip a neglected house into a sellable property.
Together, identical twins Drew and Jonathan Scott have turned Property Brothers into a hit show for HGTV. The series now has multiple spin-offs, such as Brother vs. Brother, Celebrity IOU, Buying and Selling, and Property Brothers: Forever Home, to name a few. All of those properties are produced under Drew and Jonathan's company Scott Brothers Global, which is also co-managed by their older brother JD Scott. Some fans might not realize it, but Drew Scott was actually a contestant on a season of ABC's Dancing With The Stars a few years ago. And, surprisingly, he actually got very far on the show.
Related: Brother vs Brother: What To Know About Third Property Brother JD Scott
In 2017, Property Brothers co-host Drew Scott competed on Dancing With The Stars season 25. He was paired up with professional dancer Emma Slater, who had been featured on the show since season 17. Together, Drew and Emma danced the foxtrot, the Argentine tango, the jive, the paso doble, and even the cha-cha-cha. They had an average score of 23.8 and made it all the way to fourth place, which is pretty remarkable. But in the end, Drew couldn't beat finalists Jordan Fisher, Lindsey Stirling, and Frankie Muniz. Drew's highest score on DWTS came in week 7, where his freestyle dance to "Phantom of the Opera" earned him three 10s from the judges – a perfect score.
Despite the COVID-19 pandemic, 2020 has been a very busy year for the stars of Brother Vs. Brother. The Property Brothers series is still going strong even after so many years, and Brother Vs. Brother is currently the highest-rated show on HGTV. When it comes to their personal lives, Drew Scott married Linda Phan in 2018, and the couple is still happily together. In turn, Jonathan Scott met actress Zooey Deschanel while filming Carpool Karaoke in 2019, and they started dating right after that. They're also still together.
It's no surprise that these charismatic identical twins have turned Brother Vs. Brother into yet another hit show. Everything that these brothers touch turns into gold – may that be a house for sale, a renovation show on HGTV, or even a dance style on Dancing With The Stars.
More: Brother Vs. Brother: Jonathan Scott & Zooey Deschanel Relationship Timeline
Sources: IMDB, JD Scott's Instagram