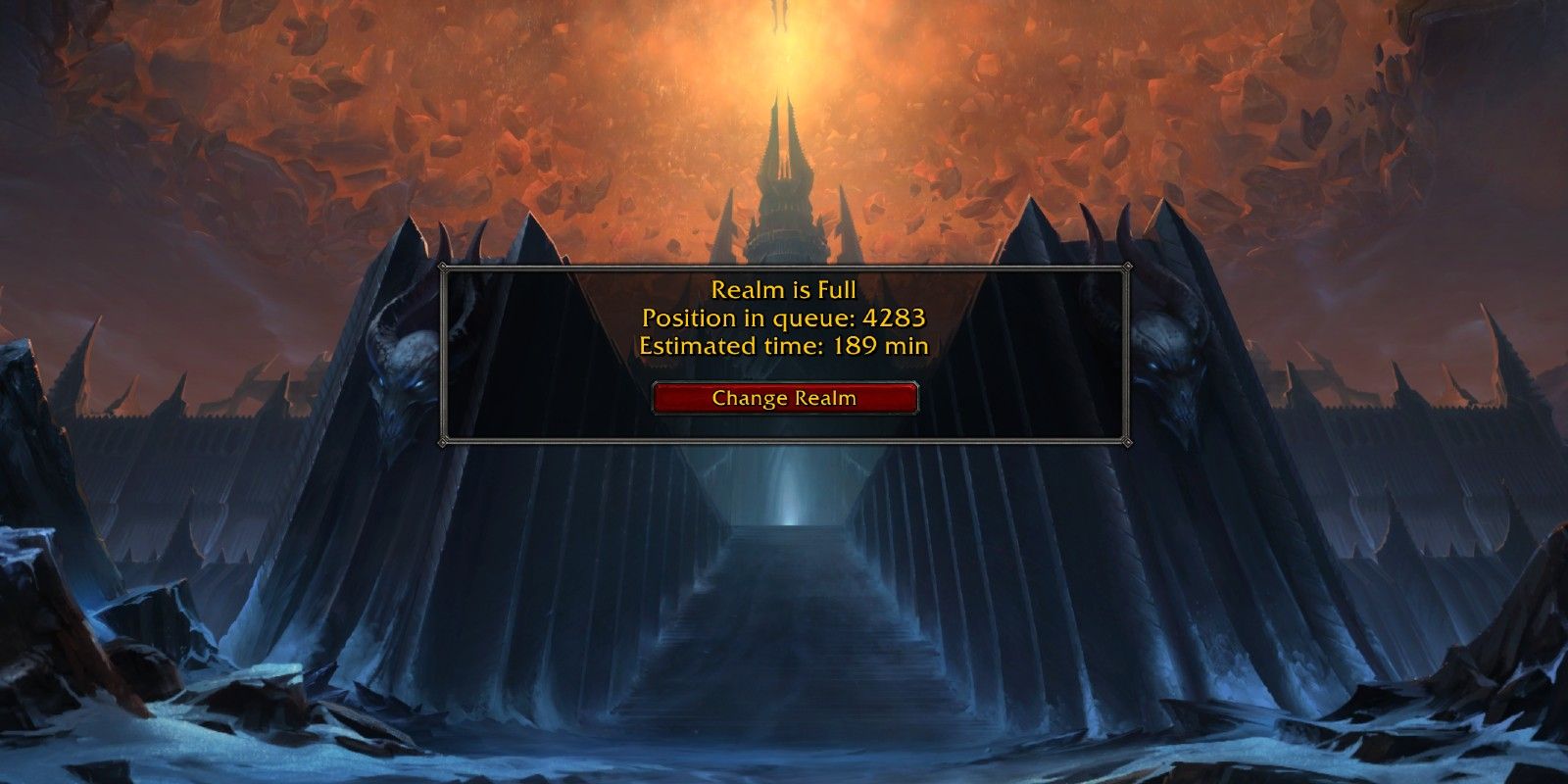 The recent launch of World of Warcraft's Shadowlands expansion has players flooding the game's servers, and Blizzard is still working to fix stability and capacity issues. The latest World of Warcraft expansion went live earlier this week, much to the excitement of fans looking for a change from the last expansion's underwhelming content. Even Square Enix, developer of WoW competitor Final Fantasy XIV, took time to congratulate Blizzard on the launch of its own shadowy expansion.
It should come as no surprise that players are eager to jump into World of Warcraft after the expansion's launch. Shadowlands received more pre-orders than any previous WoW expansion and Blizzard has been hyping up its release for months now with cinematics and enticing details about how it will change up the MMORPG's formula. The anticipation for the expansion only grew when players had to wait longer than expected for it to launch after Blizzard announced a delay at the beginning of October. Players only ended up needing to wait about an extra month for the release of Shadowlands, and even back when the release date was announced, some players predicted disaster when it launched over the busy Thanksgiving holiday week in the US.
Related: Shadowlands Surprise Cinematic Details World of Warcraft Expansion
Now, it seems those predictions are coming true. Following a pattern that should be familiar to many players jumping in on the first game of an online game's launch, World of Warcraft's servers were overrun when Shadowlands was released. Two days later, Blizzard is still having trouble keeping up with demand, as it noted in a recent forum post. Blizzard community manager Kaivax posted about what the developer is doing to alleviate problems with the queue, saying that the developer is "working around the clock" to get things back in order. Kaivax says that capacity on some of the hardest hit servers was increased to deal with the influx of players, but the cap had to be lowered again to deal with stability issues it caused. Blizzard is currently looking to let as many people into the game as possible without crashing servers, which is proving to be a tricky balancing act.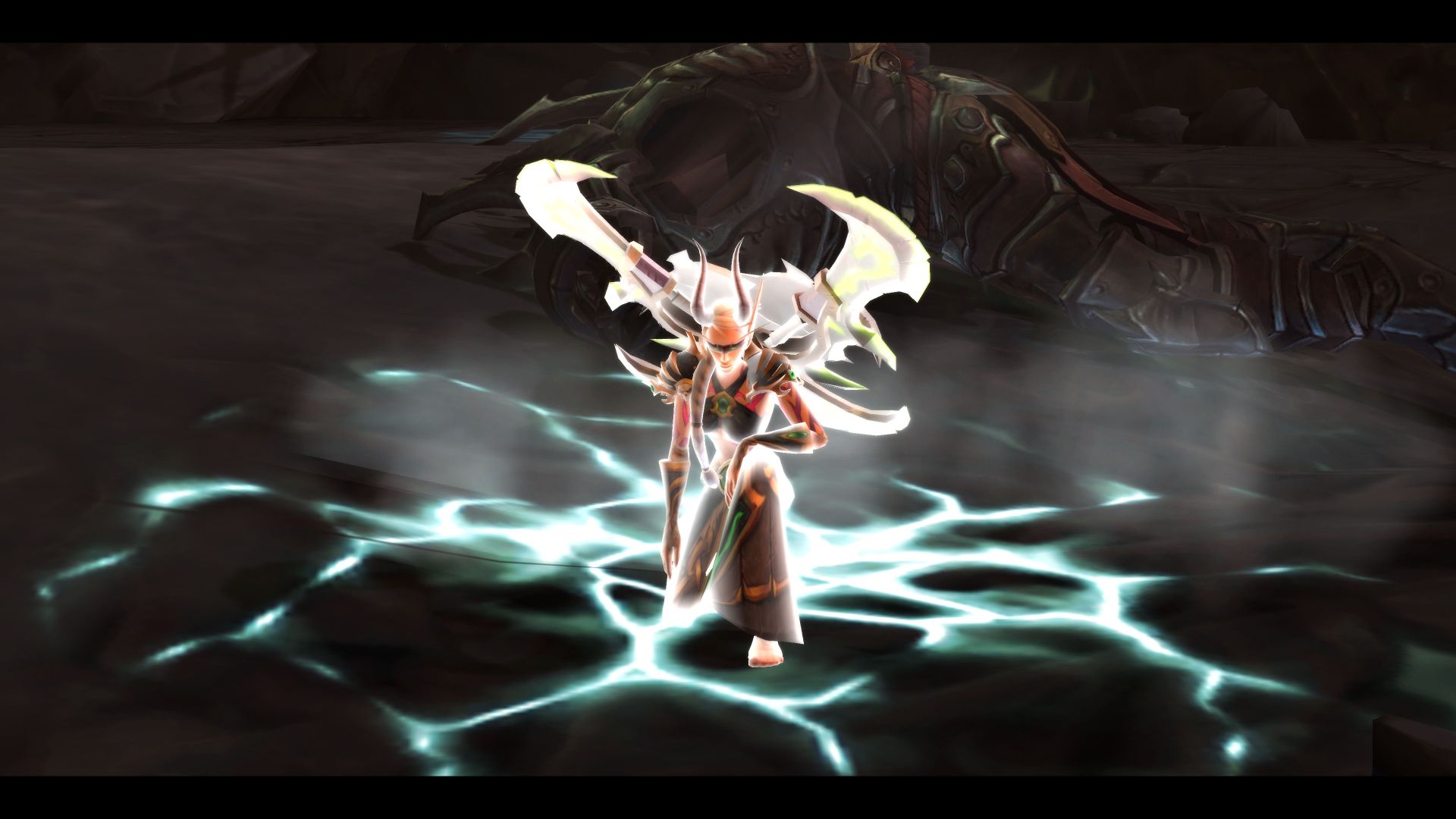 Some relief may be in sight, as Blizzard Customer Service on Twitter announced a short maintenance period for World of Warcraft coming up tomorrow, November 26. The announcement didn't come with details about what exactly is being done, but it's a safe bet that it's at least partially aimed at getting restless players back into Azeroth.
It's certainly frustrating not to get to enjoy an anticipated game on launch day, but long wait times and unstable servers are nothing new for MMO expansion launches. The Thanksgiving weekend in the US is likely to bring even more players into World of Warcraft's bustling queues, and spell more trouble for Blizzard engineers.
Next: World of Warcraft's Main Characters Reveal Arthas' Legacy In Shadowlands
World of Warcraft: Shadowlands is available now on PC.
Source: Blizzard, Blizzard Customer Service