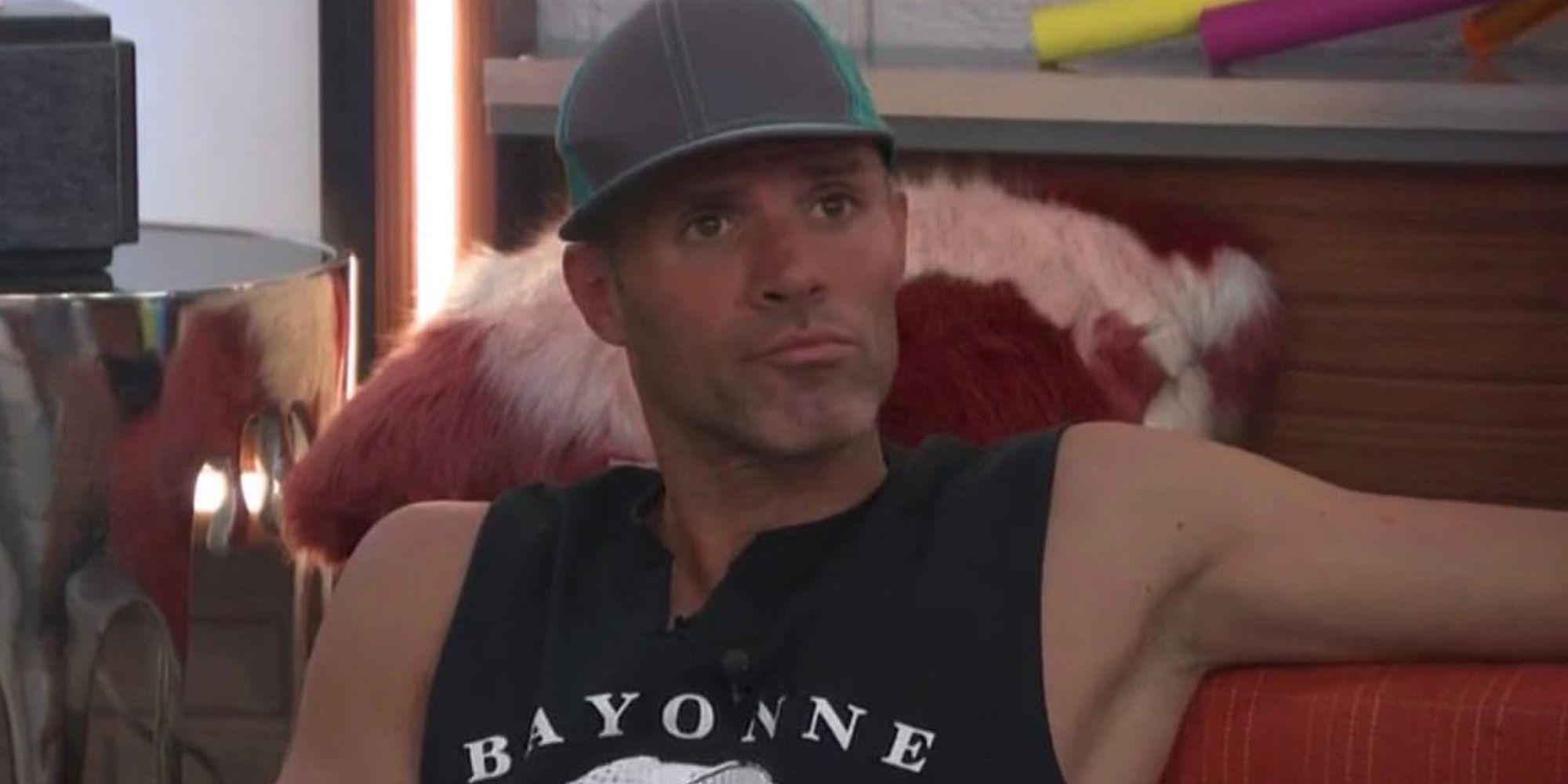 Enzo Palumbo is being sent a free bidet by a company that caught wind of his journey having a bidet for the first time in the Big Brother 22: All-Stars house. One of the big storylines during this past season had to do with the fact that the production team installed a bidet in the BB22 bathroom. This was done for religious purposes, considering that Kaysar Ridha is a Muslim man and had requested to have a bidet in the house. However, it was really Enzo Palumbo and Cody Calafiore that dominated the discourse around the bidet. Neither Enzo nor Cody had ever used one in their respective houses, and they were bewildered by the convenience of it all.
And if we're being fair, it was really Enzo that couldn't stop talking about the Big Brother 22 bidet. He got teased mercilessly by Cody for not cleaning up the toilet seat after using the bidet, and he talked at length about how weird – but pleasant – using the bidet was. In the house, Enzo even asked Kaysar how much a bidet cost in the real world. Kaysar told him that they were necessarily super expensive, unless you got a luxury one. But he explained that there are plenty of entry-level bidets available for purchase, which made Enzo think about getting one for himself.
Related: Big Brother: What Ian Terry Has Been Up To Since All-Stars Ended
Thankfully, Enzo Palumbo won't have to spend his $50,000 runner-up prize in order to experience having a bidet like he did on Big Brother: All-Stars. A company called Omigo has reached out to him to send him a free bidet. According to the message that Enzo shared via Instagram Story (seen below), Omigo will be sending him its Element+ bidet attachment, which normally sells for $109 on the company's website. After shouting out Omigo on his page, Enzo posted another IG Story – this time at what looks like a music studio – where he showed his excitement about receiving a free bidet to call his own.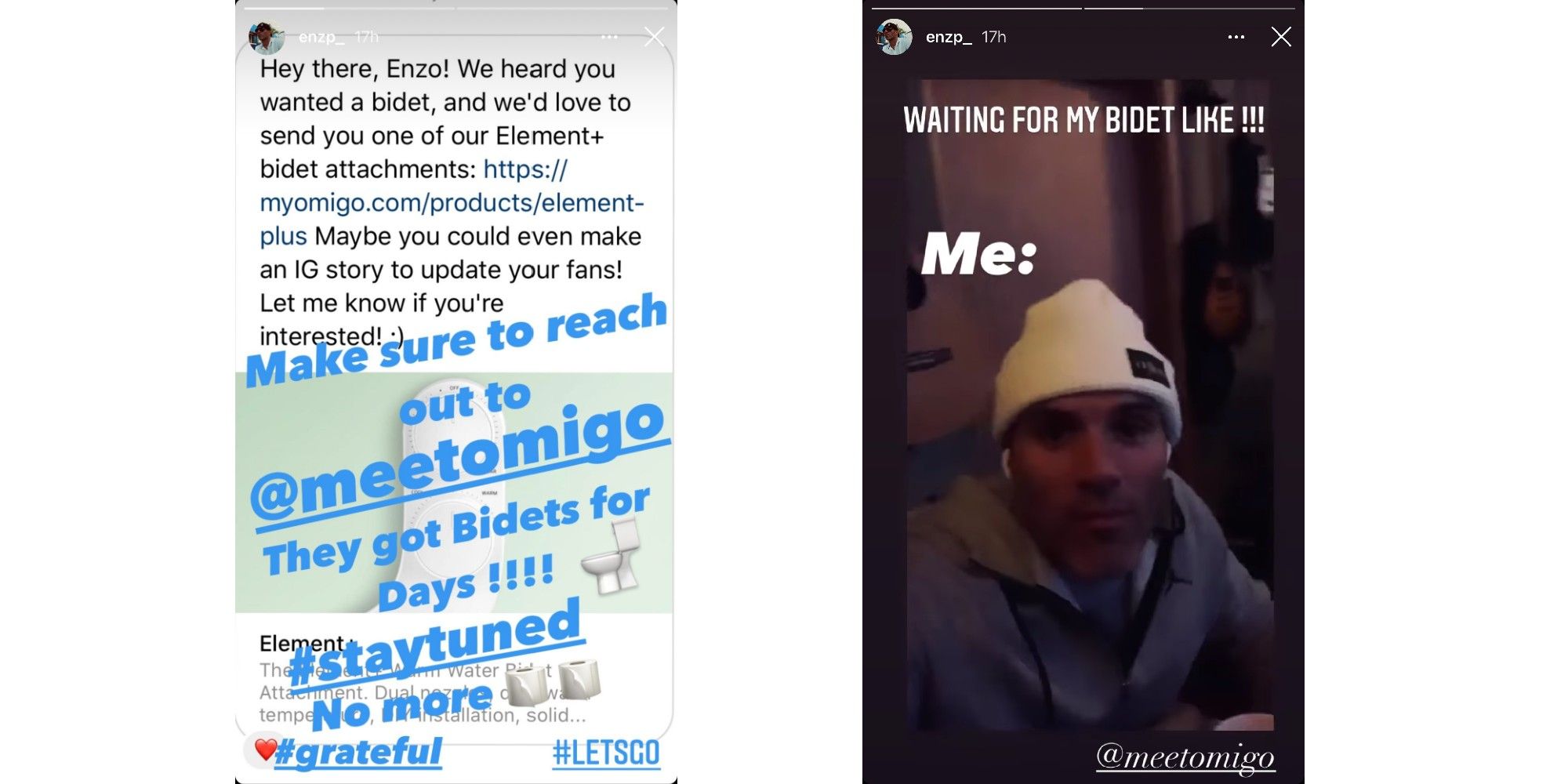 This is a pretty hilarious story for the BB22 post-season. However, in all seriousness, it's also a pretty sweet deal for Enzo to get a bidet for free. Despite joking endlessly about struggling to use the bidet and having a hard time adjusting to it, Enzo did like the bidet perhaps more than anyone else in the house. He was also clearly excited about getting to use it, so much so that he had even been thinking about buying one after he went back home.
The Big Brother 22: All-Stars fans can always count on Enzo to bring on the laughs. And who knew that the bidet storyline would keep going!
More: Big Brother: What Cody Calafiore Has Been Up To Since Winning All-Stars
Sources: Enzo Palumbo's Instagram