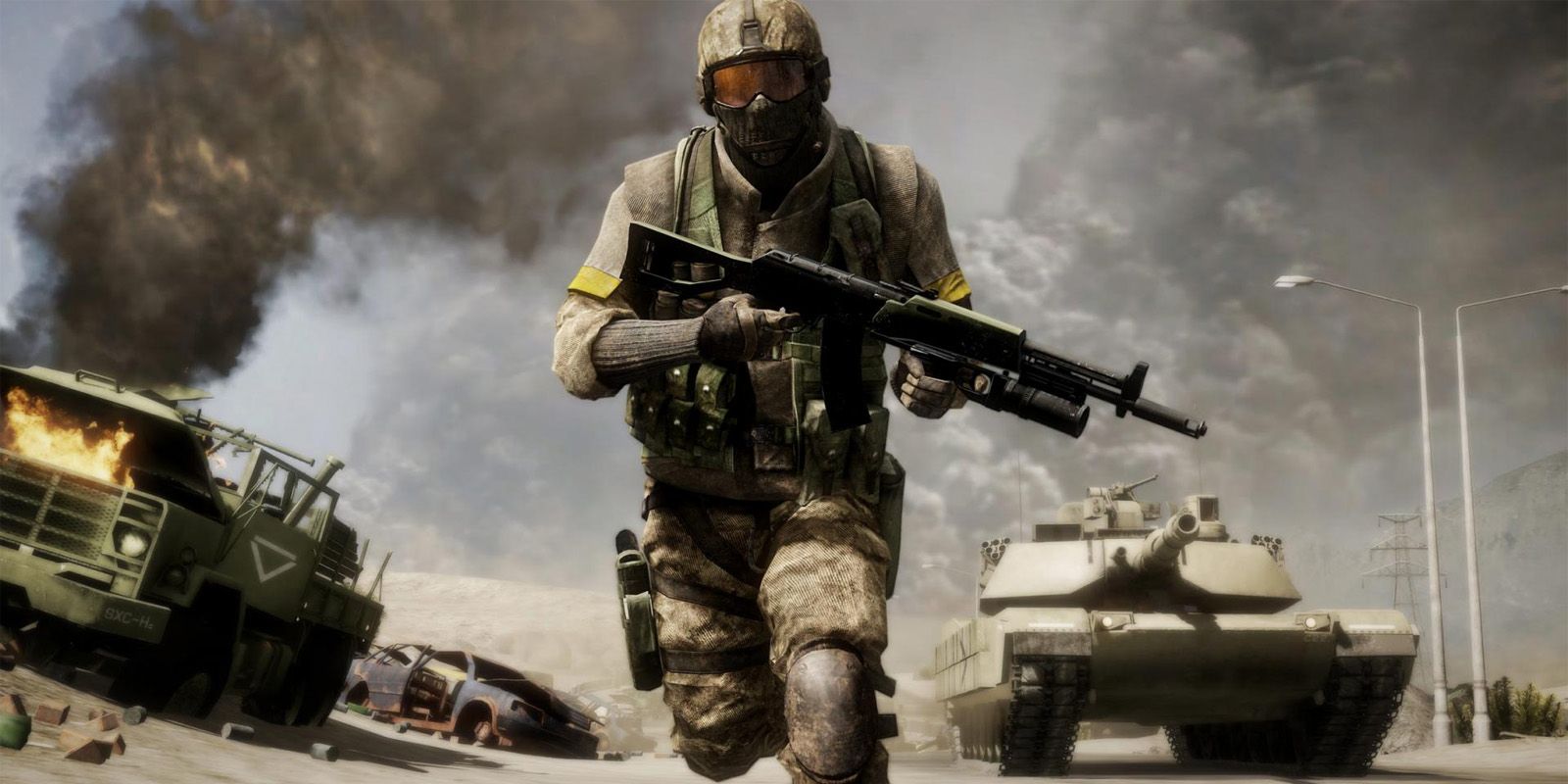 Former Battlefield 3 and Battlefield: Bad Company 2 lead designer David Goldfarb, who left DICE in 2012, shared the script of the latter game on Twitter. This is interesting timing for discussing older games of the franchise as it is rumored that a Battlefield 3 remake might be in development.
Back in September, Battlefield's official Twitter account suddenly went offline, which was considered by the community a preparatory move for an imminent announcement. When the account went live again, it posted a weird tweet containing a short video clip of Battlefield 3 gameplay followed by a simple "What?" question. DICE didn't elaborate on this strange activity on Twitter any further leaving space for speculative fan theories, the most popular one of which suggests a possible remake of the game.
Related: Battlefield 6 Insider Says The Game Will Be 'What Fans Want'
In a series of nostalgic tweets (as spotted by MP1ST), former Battlefield 3 and Battlefield: Bad Company 2 lead designer David Goldfarb shared a few thoughts about the latter game's script, which he found in his files. According to Goldfarb, the prologue mission set in the WWII era was written and added just a few months from beta. The designer does not recommend repeating such a rushed development that can potentially be stressful. Goldfarb further elaborated on the topic adding that he was locked in a room with the Bad Company 2 lead level designer brainstorming the prologue mission for a week. The developer admits that the script they had back then wasn't good enough so they had to consult the team in search of better ideas. Luckily, DICE employees suggested some great designs that made it to the game, but Goldfarb still wishes they had more time to polish the experience.
Right now, DICE is developing the next installment in the Battlefield series. The new game is reported to introduce a bigger scale to the franchise by enabling 128-player matches. EA CEO Andrew Wilson said in the latest earnings call that the premiere of new consoles will help the Stockholm team deliver a truly groundbreaking next-gen experience. Battlefield 6 is expected to release next holiday season while it's heavily rumored that the game will finally return to a modern setting.
With its humorous story campaign and excellent multiplayer component, Battlefield: Bad Company 2 is widely loved by fans who are willing to see a sequel someday. It is worth noting that initially, WWII-focused Battlefield 5 was rumored to be Bad Company 3 prior to its reveal. Considering Goldfarb's suspicious activity on Twitter, the rumors might be back again claiming that this time, the next game is definitely Battlefield: Bad Company 3. It coincides with the reports on returning to a modern setting, but obviously, nothing is confirmed until the official reveal happens in spring 2021.
Next: Battlefield 6 Returning To Present Day Says Insider
Source: David Goldfarb/Twitter (via MP1ST)