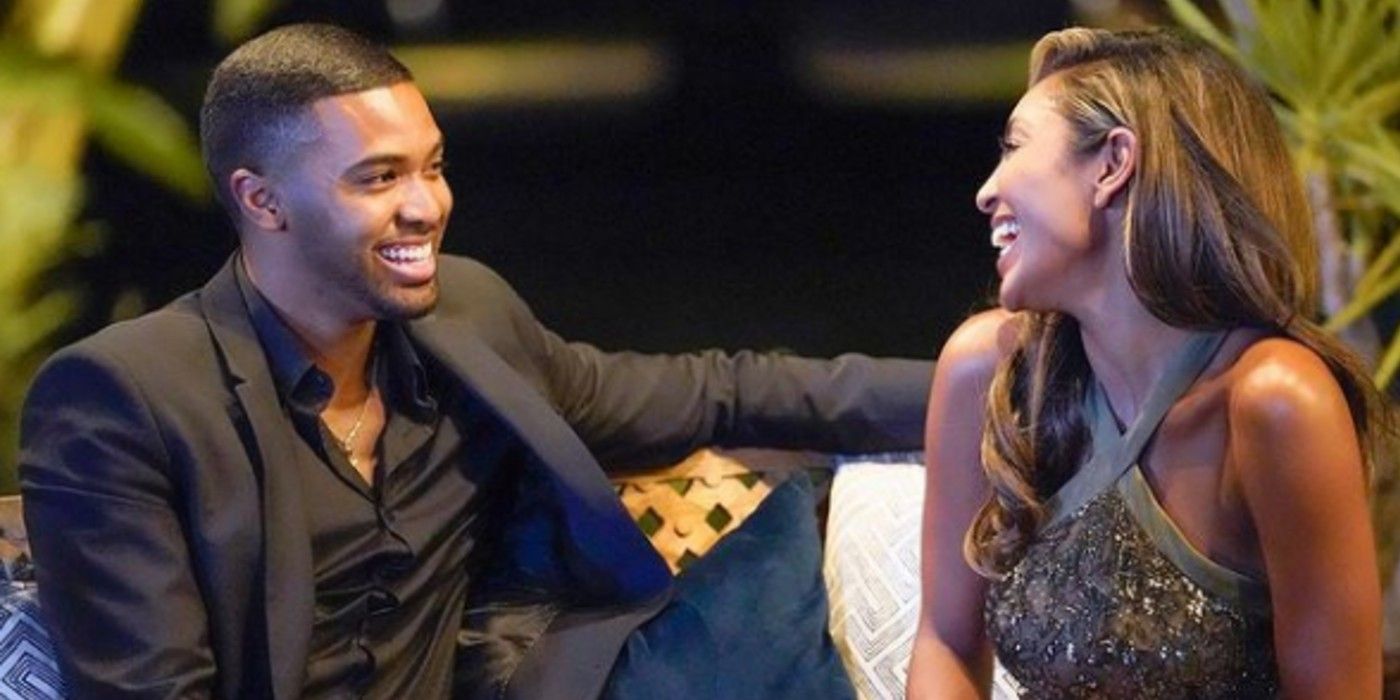 During Tuesday night's episode of The Bachelorette, Tayshia Adams and Ivan Hall had an important conversation about race and how it is affecting the country right now.
When Tayshia was announced as Clare Crawley's replacement for the lead viewers were happy to see someone outside of the usual Bachelor mold. Tayshia became the first Black and Latina lead, following in the foot steps of Rachel Lindsey, who was the first Black Bachelorette. She and Ivan were able to connect during their date Tuesday night through their biracial backgrounds (Ivan is Black and Filipino) and their thoughts on police brutality and the Black Lives Matter Movement.
Related: Bachelorette: Tayshia Adams Says A Lakers Player Slid Into Her DMs
Before Ivan and Tayshia were given their alone time, Ivan had to compete for the time during a group date with some of the other suitors in the house. The men had to compete for time with Tayshia in an impromptu singing competition where Ivan ultimately won for writing and singing the best song. The pair went back to Tayshia's suite where they had a night filled with games, ordering room service, and even a pillow fight. Later on they sat down for a deep conversation discussing race and their experiences being biracial. Ivan felt so comfortable with Tayshia he decided to open up about his younger brother, who was recently released from prison after a four-year sentence. When he heard about the death of George Floyd, it really got him thinking about the way his brother was treated in jail. "Especially with George Floyd and police brutality, that's something that really hit home for me. You can only imagine how much wilder it could be in prison," he began his story. "My brother used to tell me stories about how these COs, correctional officers, like, beat him up. And I felt so bad because my first question was like, 'Well, Gabe, what did you do?'…these people have a job to do and they need to do it right. They can't just be hurting people for no reason." Between George Floyd's death and the coronavirus pandemic, Ivan revealed that he had become a changed man.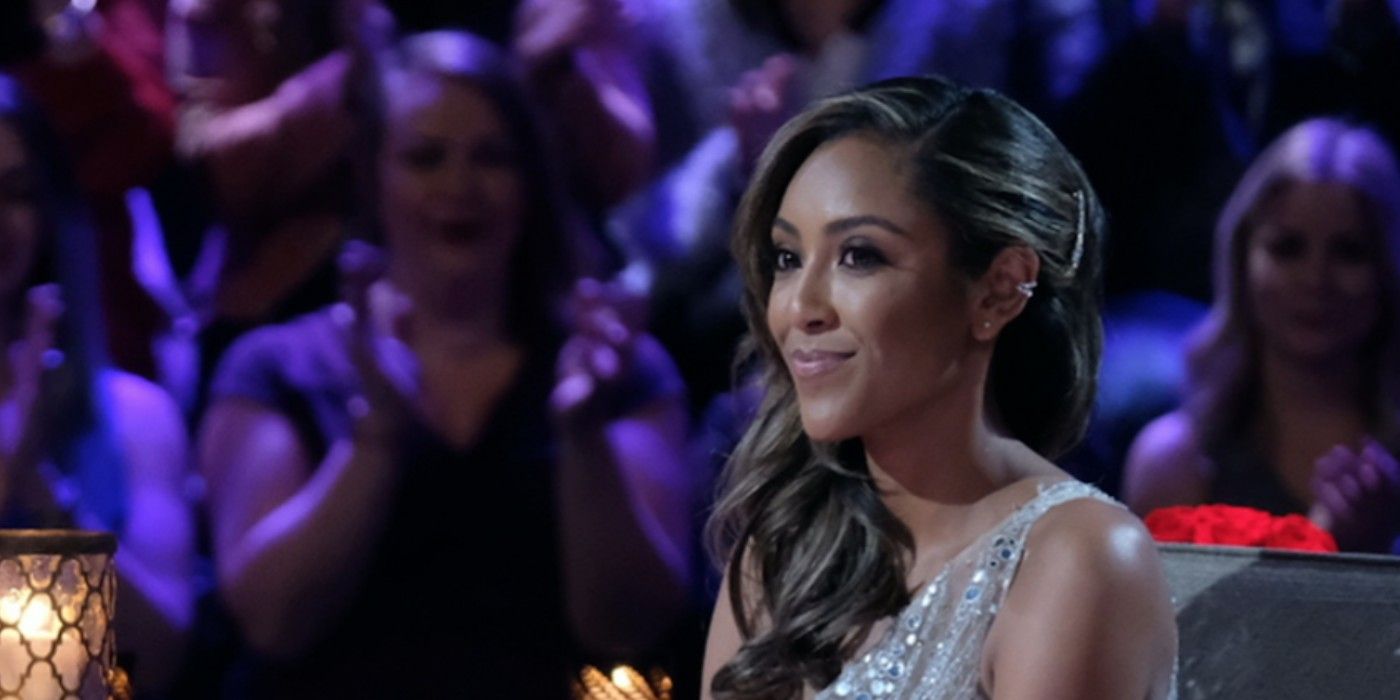 Tayshia felt comfortable enough with Ivan to show her vulnerable side as well. She began to cry when Ivan asked her about the current social climate the country is in. "I'm realizing that I've been trying so hard my whole life to blend in, because I knew I was different," she revealed. "And then I just remember hearing people yelling Black Lives Matter. I mean, I don't know why it made me cry. It's a lot." Tayshia admitted for so long she tired to prove that she was no different than the other people in her own backyard. Ivan even revealed that when he was in school people would call his racially insensitive words out of the blue. Luckily this did not impact Ivan in a negative way and only inspired him to be a better person. Their conversation about race bonded them together in a way she couldn't with some of the other men on the show.
Not only was the conversation about race important for Tayshia and Ivan to have, but also for the viewers to see. Both Ivan and Tayshia became very emotional when speaking about growing up biracial and the obstacles they went through just because of the color of their skin. Hopefully their conversation helped the viewers of The Bachelorette to understand how race discrimination has impacted the world today.
The Bachelorette airs Tuesday at 8pm EST on ABC.