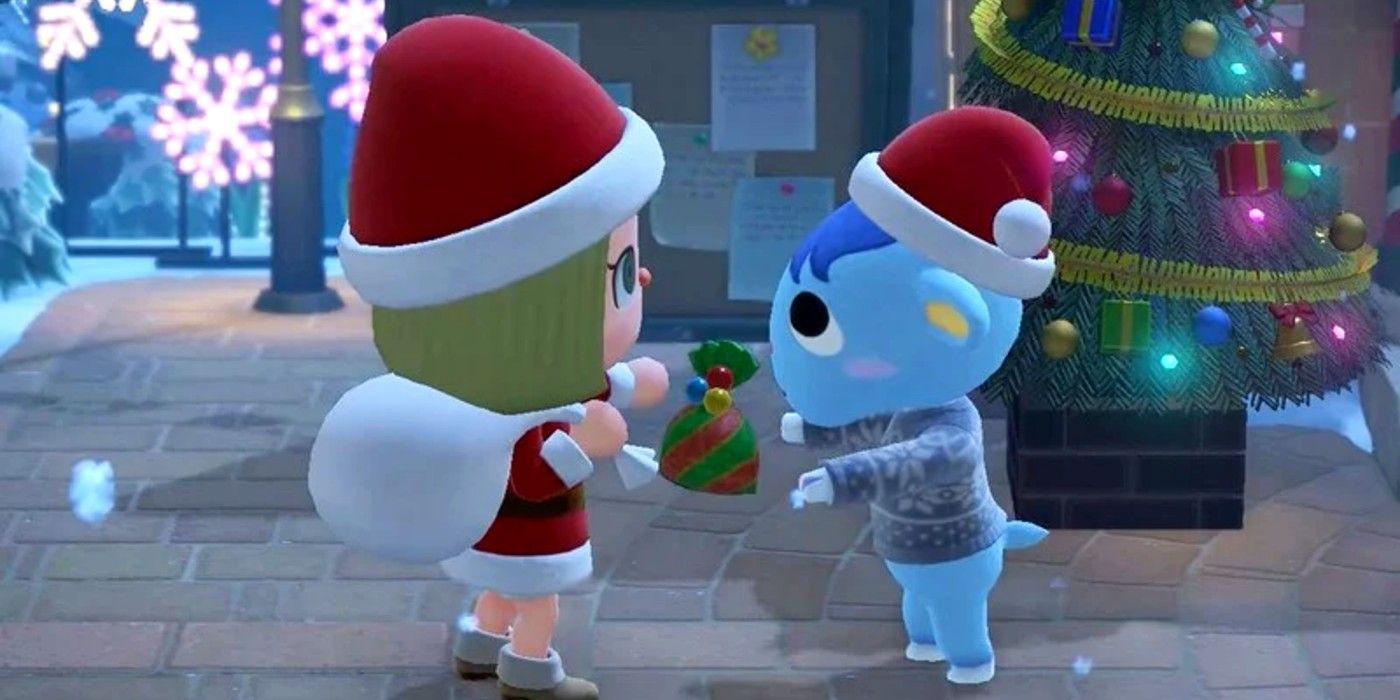 With the holiday season starting soon, Animal Crossing: New Horizons players can look forward to some new seasonal items to purchase and add to their homes. In Animal Crossing, players have the chance to customize and decorate their island, home, and character however they want to. Often, to get new furniture and items, players will need to find seasonal DIY recipes like the Maple Leaf set and craft the items. Some furniture and seasonal decorations are also available for purchase from an updated Nook's Cranny. Because the selection varies daily, players will need to check back somewhat frequently to make sure they collect everything before the end of the event or holiday. The Christmas Toy Furniture Item set is one players will need to visit Nook's Cranny often to collect.
Related: How Animal Crossing Is Making New Horizons More Interactive
The Christmas Toy Furniture Items are interactive toys that come with the Animal Crossing: New Horizons Winter update. These will be available every day at Nook's Cranny from December 1 through 25. Right now, players are unable to time travel to access these items and will need to wait until closer to the start of the Toy Day celebration. It is unknown at the time of writing whether any of these will be available to craft using DIY recipes, but it is always possible players will be able to play Jingle's helper and make a few of the toys for their residents and friends. Here's every Christmas Toy Furniture Item that's currently expected to arrive in Animal Crossing: New Horizons on December 1.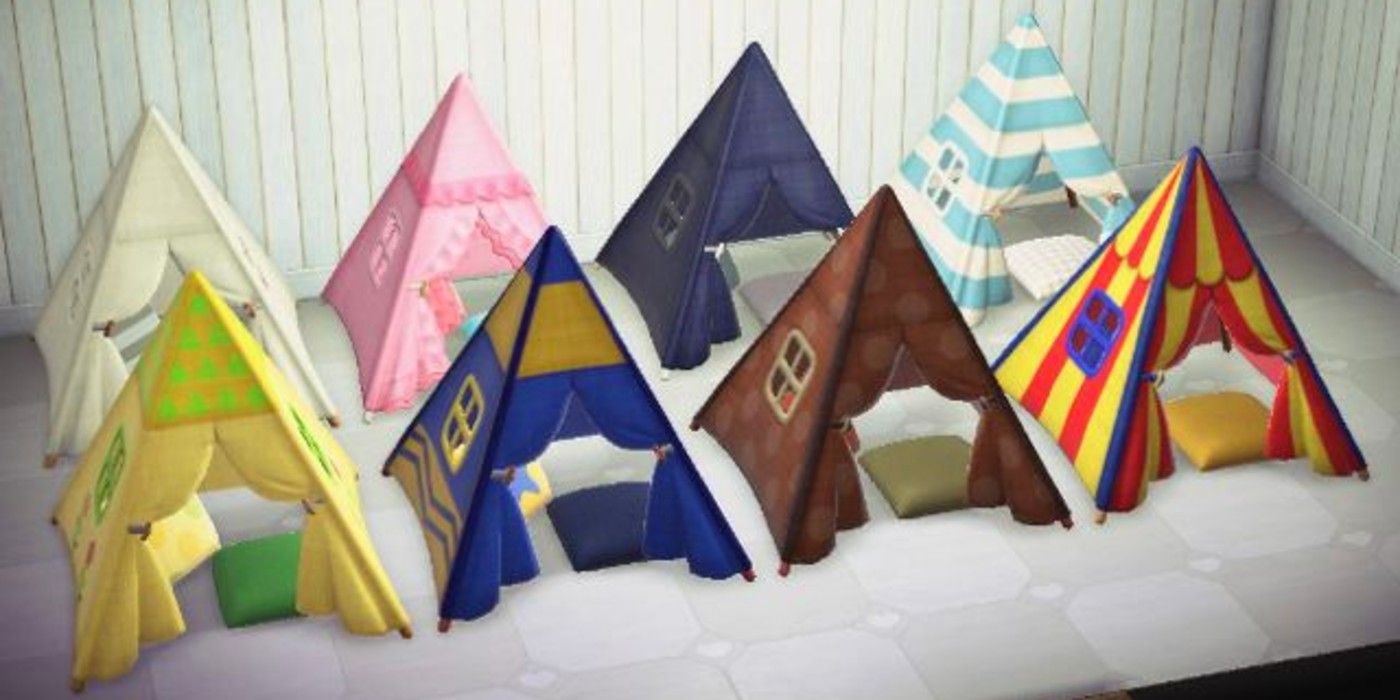 When players head to their upgraded Nook's Cranny, they will need to head to the seasonal furniture area in the bottom-left corner of the store. Right now, there is no official word about how much each Toy Furniture Item will cost players, but it might be a good idea to stock up on bells for when these items drop. Part of the Toy Day spirit will be giving gifts to friends and villagers, according to the update trailer from Nintendo.
There are nine new Toy Furniture Items that players can collect, and they all come in a variety of colors. These are:
Dinosaur Toy: Color options are Gray, Brown, Green, Blue, and Red.
Dollhouse: Color options are Red, Brown, Blue, Orange, Green, Pink, and Purple.
Kids' Tent: Color options are White, Pink, Black, Stripes, Floral, Blue, Brown, and Colorful.
Mini Circuit: Color options are Red and White, Blue and Yellow, Black and Silver, and Pink and Purple.
Pop-up Book: Options include The Ocean Blue, The Mesozoic World, Savannah, and Flowers.
Puppy Plushie: Options are Beige, Red, Lemon and White, Spotted, Black, Tricolored, Gray and White, and Pink.
RC Helicopter: Color options are Blue, Red, Yellow, Green, Pink, Light Blue, and Purple.
Set of Stockings: Each stocking comes in a different color or pattern. The available themes are Colorful, Cute, Cool, Chic, Elegant, and Natural.
Tin Robot: Color options are Silver, Blue, Red, Orange, Yellow, Green, Pink, and Black.
In addition, players will also be able to purchase or craft other seasonal items for Toy Day, including a gift pile in multiple color swatches, a portrait of Jingle, a Festive Wreath, Rug, and Wrapping Paper item, new walls and flooring, and different costumes for their character.
Next: Animal Crossing Holiday Event Times & All New Free Content Explained
Animal Crossing: New Horizons is available for the Nintendo Switch.