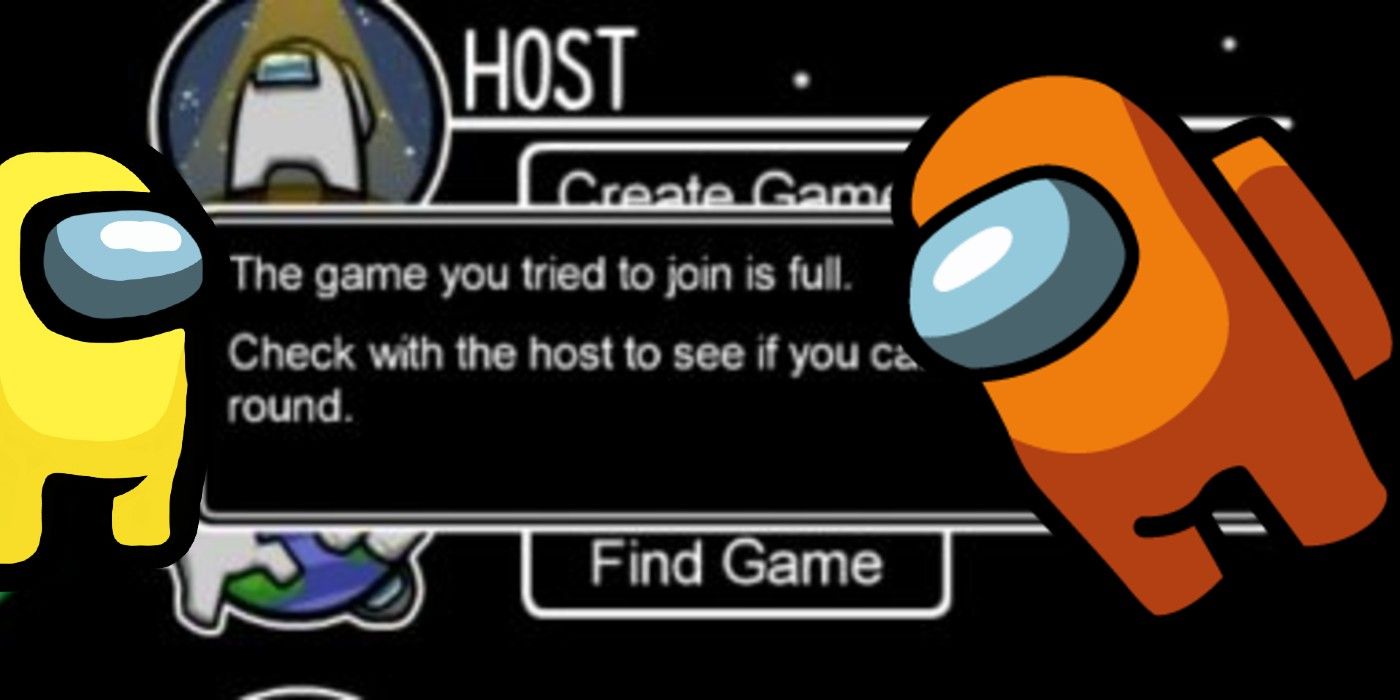 Although Among Us is incredibly popular, that kind of popularity comes with its own problems. One of the biggest issues for players is when Among Us' servers are full. There are simply too many people trying to play at the same time. While indie studio InnerSloth has worked to make servers more stable, the occasional notification that servers are full still happens, especially during peak gameplay hours. Thankfully, there's a way to host a game of Among Us even if servers are full.
Trying to host a game when servers are full can be one of the most frustrating things to happen in Among Us apart from cheaters and hackers ruining the game. This is especially true when playing with a group of friends. Everyone is ready and prepared, and now it's time to start a game. Then, the notification appears that servers are full. Players can wait for them to reopen, or they can find another way to work around the issue.
Related: Among Us Single-Player Game: How To Play By Yourself
Over the last few months, players have gotten used to server issues in Among Us. From lobbies being full to Among Us servers going down completely, people who want to play the game have faced a lot of problems. It's a bit of a catch-22 for InnerSloth, since the main reason people can't play is because so many other people are playing already. However, an easy fix for hosting a game is to change the region when servers are full.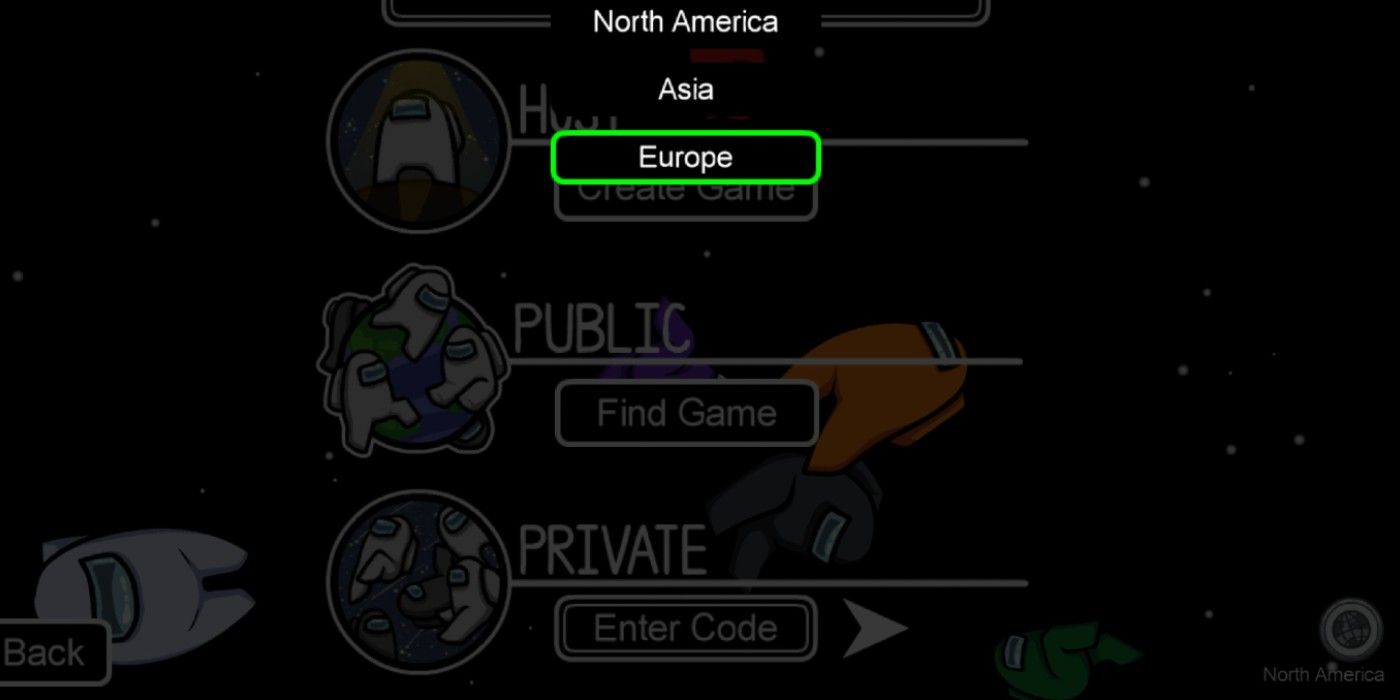 Unlike being caught Venting as an Impostor, the process of changing servers in Among Us is actually quite painless. To do this, players will need to click "Online" from the main menu. From there, they should click on the World icon in the bottom-right corner of the screen. This will bring up an option to change the player's country.
If servers are full in North America, for example, people can just choose Europe or Asia. Assuming the servers in those regions aren't full either, players should have no problem logging in to a game of Among Us now. With a new Among Us map coming soon, there may be more people logging in to play Among Us than ever before. So, it's great to keep this work-around in mind in case servers start filling up.
While it can be frustrating to find servers are full when trying to play a game of Among Us, there's a fairly easy fix. Simply changing the server region is a quick way to jump into hosting a game without waiting for servers to empty out.