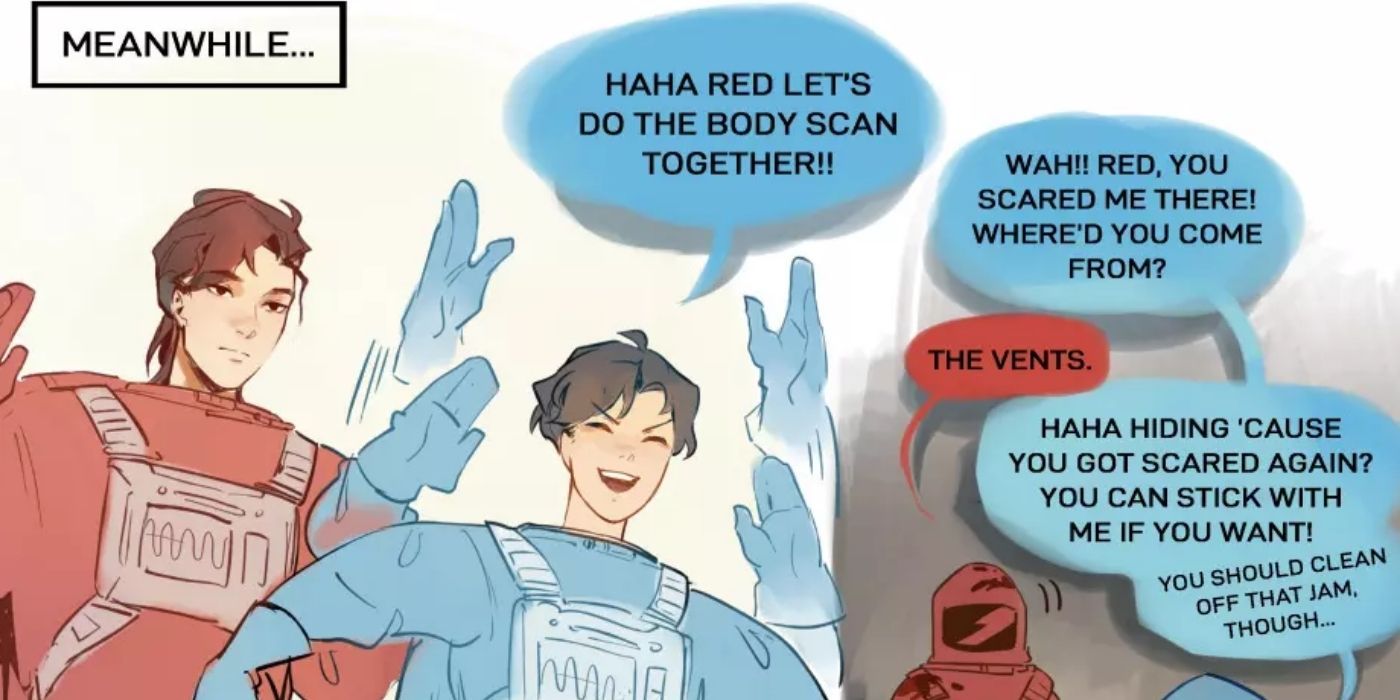 One of the best parts of the Among Us community is all of the great fan content that's created alongside the murder mystery multiplayer. Some artists have made their own Among Us comics to highlight funny and relatable moments from the game. A handful of some of the best Among Us comics have been collected here.
Among Us' popularity has thrived in 2020, and fans have made some epic videos, art, and even Among Us astronaut costumes in honor of the online social deduction title. In addition to the game itself, the Internet is brimming with awesome fan-made Among Us subject matter to keep devotees of Among Us occupied between sessions.
Related: Among Us Single-Player Game: How To Play By Yourself
This collection of comic strips contains a variety of art styles, scenarios, and different types of humor Among Us fans bring to the [EMERGENCY MEETING] table. Links are included so admirers can check out and support the talented artists responsible for these creations.
This comic portrays the kind of logic often seen in a typical Among Us session. An obvious Impostor starts making accusations, the rest of the team unheedingly goes along with it, and some unlucky astronaut faces the unfortunate repercussions of his naïve Crewmates. It is also a clever mashup with an iconic Fall Guys character.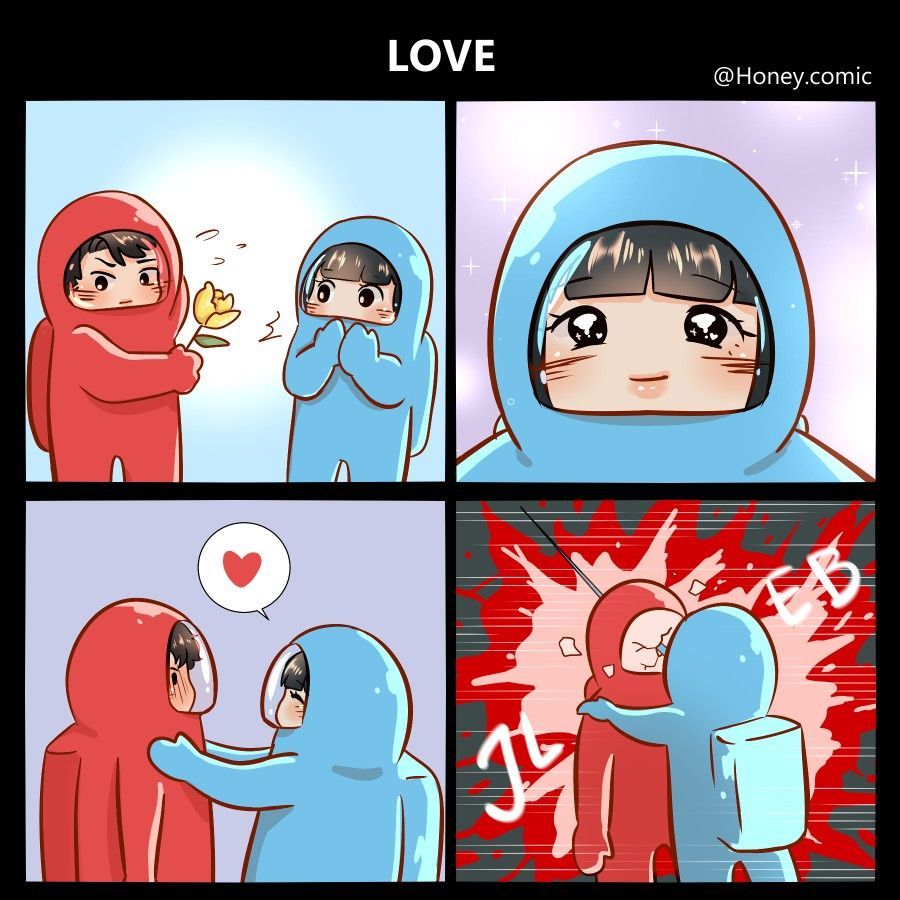 Instagram artist @honey.comic created this would-be adorable Among Us comic strip that inevitably turns out how one may expect when an Impostor is involved. This serves at least two good lessons in Among Us: Don't date your coworkers and Trust no one.
How many poor children have become orphans during an Among Us "Bring Your Kid To Work" day? And why is a horrifyingly sad situation sometimes funny? If anything can be learned from InnerSloth's title, it's that Among Us' maps aren't safe for kids, and that some of the game's fans have a pretty dark sense of humor.  
It's not uncommon for Among Us players to get ejected when they're only trying to be dutiful and complete their jobs. The same can be said about this poor mechanic. Hopefully there's good health insurance for The Skeld workers in Among Us, assuming there's still hope for someone who's been launched into outer space.
It isn't unusual for a Crewmate to be completely oblivious as to what's going on around them. Yet it's not everyday an Impostor goes out of their way to protect an unsuspecting Crewmate. The result is a comical yet somewhat touching scenario depicting some of the random ridiculousness one may encounter in an Among Us session. The more realistic art style is also a nice changeup from the traditional rounded characters.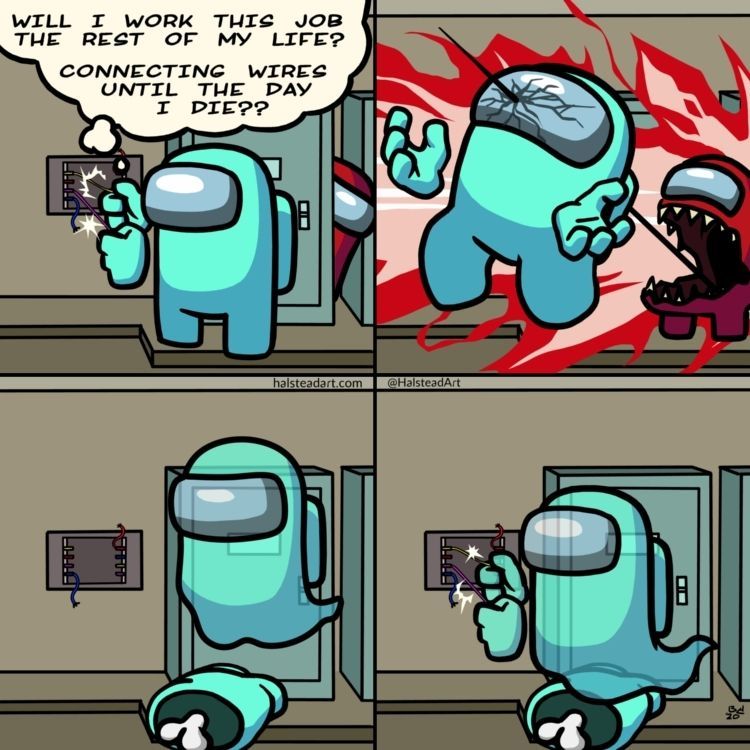 This short and simple comic by Halstead Art illustrates the sad yet true fate many Among Us workers endure. When applied to real life, this scenario is just depressing. At least a cute Among Us comic representation allows for a funnier outlook.