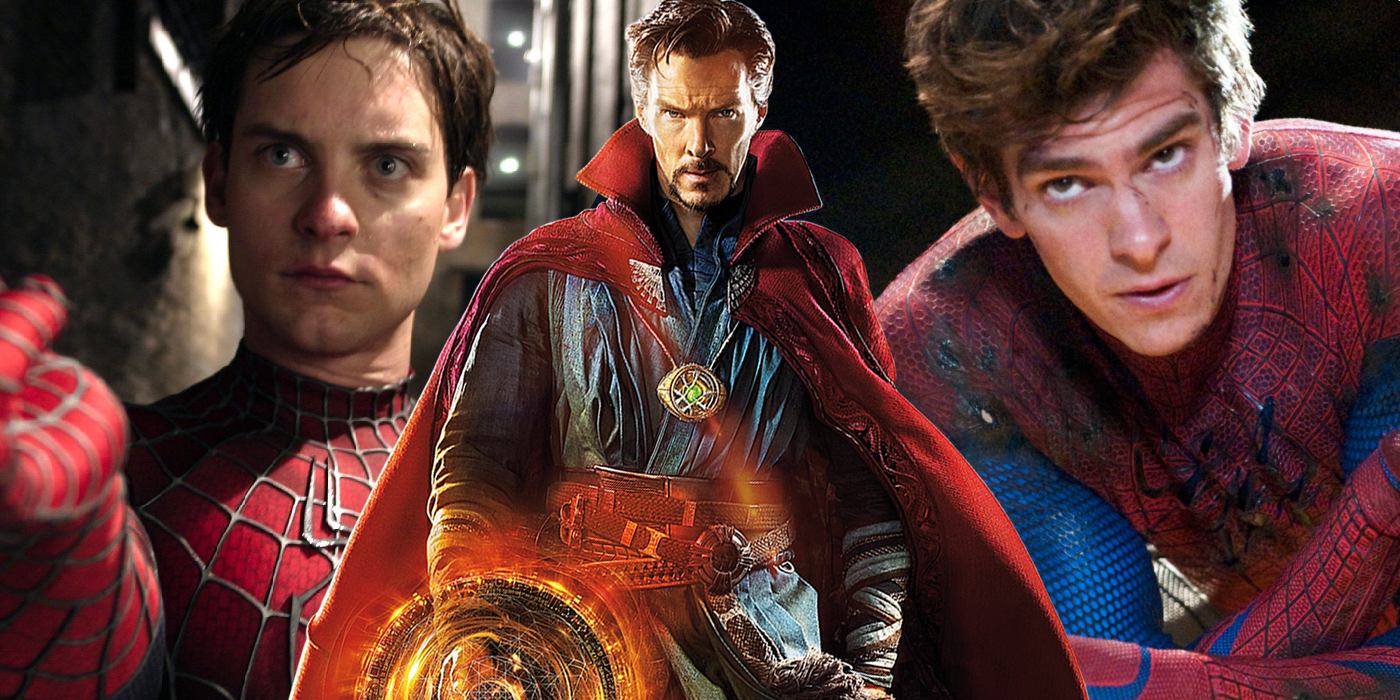 Doctor Strange director Scott Derrickson says all Spider-Man movies are part of the Marvel Cinematic Universe. The MCU launched in 2008 and has become the biggest movie franchise of all-time over the last decade. The popularity of the Marvel movies has been tied to Marvel Studios' effort to tell a single ongoing narrative across multiple franchises. Even though there are some continuity errors and plot holes, the MCU has so far managed to exist with a fairly strict guideline in determining which properties are part of the shared universe.
That could begin to change with Phase 4 of the MCU, though, and since Disney now controls the X-Men and Fantastic Four franchises and shares Spider-Man with Sony. Phase 4 will begin to explore the possibilities of the multiverse, something that was set up in 2016's Doctor Strange. It will be in the sequel Doctor Strange in the Multiverse of Madness and other Phase 4 properties that the multiverse is fully explored, and that has sparked speculation about what will happen. One of the main theories is that the MCU could use the multiverse to retroactively connect past Marvel franchises to the shared universe.
Related: Every Marvel Movie That Isn't Part Of The MCU
For instance, Sony has made five live-action Spider-Man movies (plus Venom and other upcoming spinoffs) that are not technically part of the MCU – or so we thought. Doctor Strange director Scott Derrickson playfully said in a recent Twitter exchange that all Spider-Man movies are defacto MCU films. This came in response to Moon director Duncan Jones using a gif from Spider-Man: Into the Spider-Verse to describe his personality. However, the original tweet called for an MCU gif to be used and led fans to point out the error on Jones' part. Since Into the Spider-Verse involves the multiverse and portals, Jones asked Derrickson to provide a ruling for if it stands, and he agreed.
Derrickson was originally set to return to the MCU and direct Doctor Strange in the Multiverse of Madness, but it was announced at the beginning of 2020 that he had exited the project in that capacity. He remains involved with the film as an executive producer, and the sequel's use of the multiverse theoretically could make all Spider-Man movies part of the MCU. Ironically, Derrickson's exit opened the door for Sam Raimi, who directed the original Spider-Man trilogy, to take over the sequel. This increased speculation that Doctor Strange 2 could do exactly what Derrickson says and make past Spider-Man iterations canon.
At this time, Derrickson's tweet shouldn't be taken too seriously and it certainly isn't confirmation that every past Spider-Man movie is MCU canon. However, this is something that many fans want to see, especially if it means Tobey Maguire and Andrew Garfield return as their versions of Spider-Man. Marvel Studios might already be planting the seeds for such an occasion. J.K. Simmons played a new version of J. Jonah Jameson in Spider-Man: Far From Home after playing the character in Raimi's films. Meanwhile, Jamie Foxx is set to play a version of Electro in Spider-Man: Homecoming 3 after already playing him in The Amazing Spider-Man 2. If the MCU does manage to confirm all Spider-Man movies are tied together, then the dream of a live-action Spider-Verse might not be too far away.
MORE: Spider-Man 3 Can Fix The Amazing Spider-Man 2's Dumbest Part
Source: Scott Derrickson