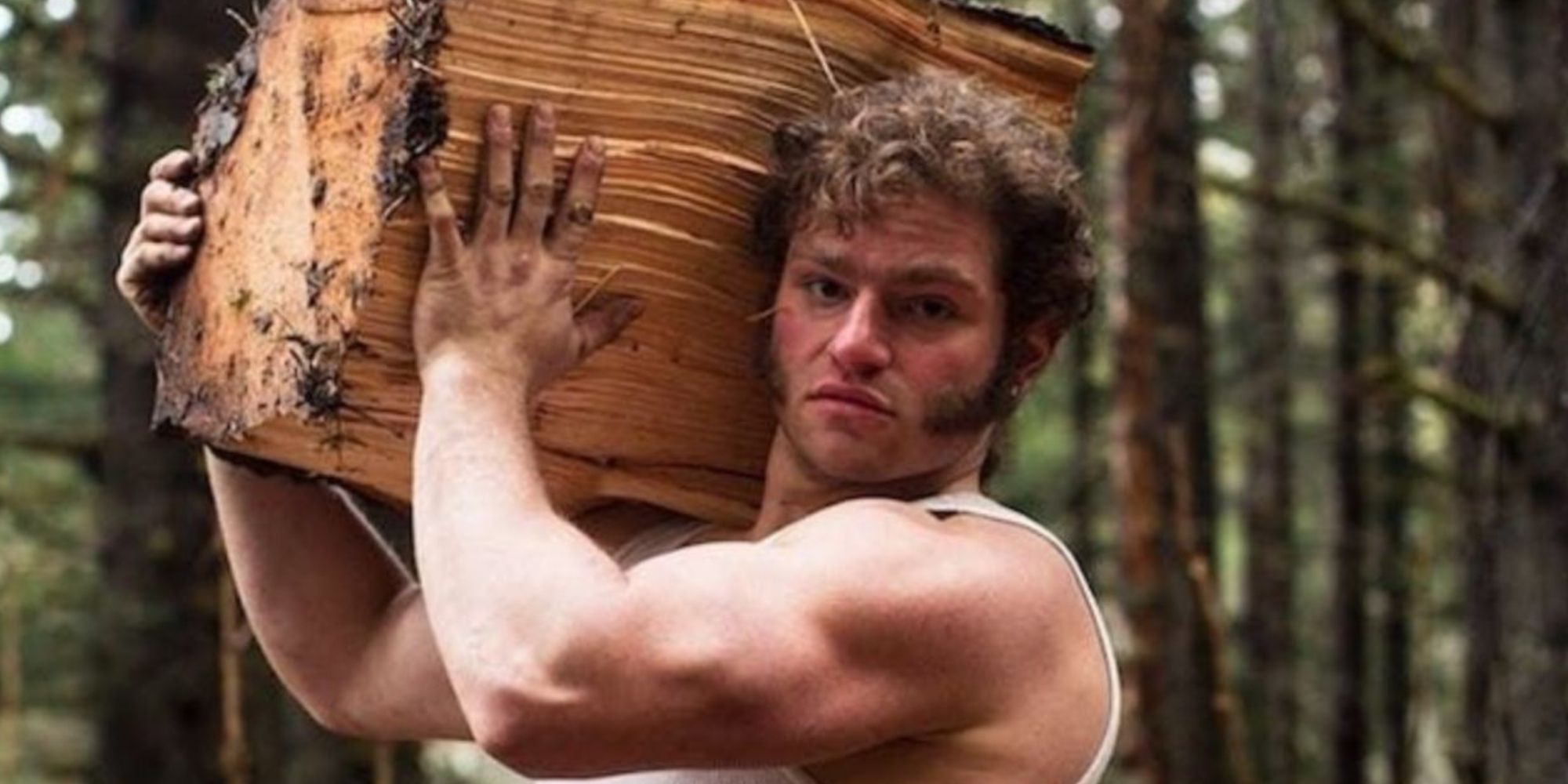 Fans are wondering why Gabe Brown from Alaskan Bush People decided to keep his newborn daughter, Sophie, a secret from the rest of the world. No one had any idea Gabe even had a child until he surprised the viewers with her appearance on the family show.
Raquell and Gabe met through his younger sister, Rain. They hit it off right away and got married on January 14 at the family compound in Washington. Gabe and Raquell's kid is the third grandchild for Ami and Billy Brown, but she's the first granddaughter in the family. Ami has always wished for her children to have families of their own, and it looks like her dreams are finally coming true.
Related: Alaskan Bush People: Which Couples Have Stayed Together?
Gabe and his wife Raquell decided to keep their baby girl a secret for many months, but they finally revealed her face on a recent episode of Alaskan Bush People. The 30-year-old showed off his proud daddy skills as he brought baby Sophie up to North Star Ranch to meet the rest of the Wolf Pack. This caught the fans by surprise, considering that no one knew that this child existed.
This heartwarming Alaskan Bush People episode showed the couple leaving the hospital as the reality star placed his daughter into the car and asked, "Is this my smiley girl?" The viewers loved seeing Gabe happy as he revealed to cameras that "Being a dad is great. You know, taking care of little ones. I feel like I was kind of geared for it." Maybe all the hard work on the mountain and sleepless nights prepared the TV personality for the challenging times ahead with the newborn. During the rest of the episode, the off-the-grid survivor revealed that he didn't want his daughter to be a "city baby" but rather get used to the mountain. Even though it may be hard to live there, it was where all of Gabe's brothers and sisters grew up. As such, Gabe was adamant about making her a "bush baby." The Brown family members' hearts melted as they are introduced to the little angel all wrapped in pink.
While the happy couple and new parents will still be in the spotlight, they have opted to have baby Sophie live a more private life away from the cameras. The new season of Alaskan Bush People is set to start soon, and fans are keeping their fingers crossed that they will get to see all three grandchildren playing together with the rest of the Wolf Pack.
Next: Alaskan Bush People: Why Matt Brown Disappeared From Social Media
Source: Gabe Brown's Instagram