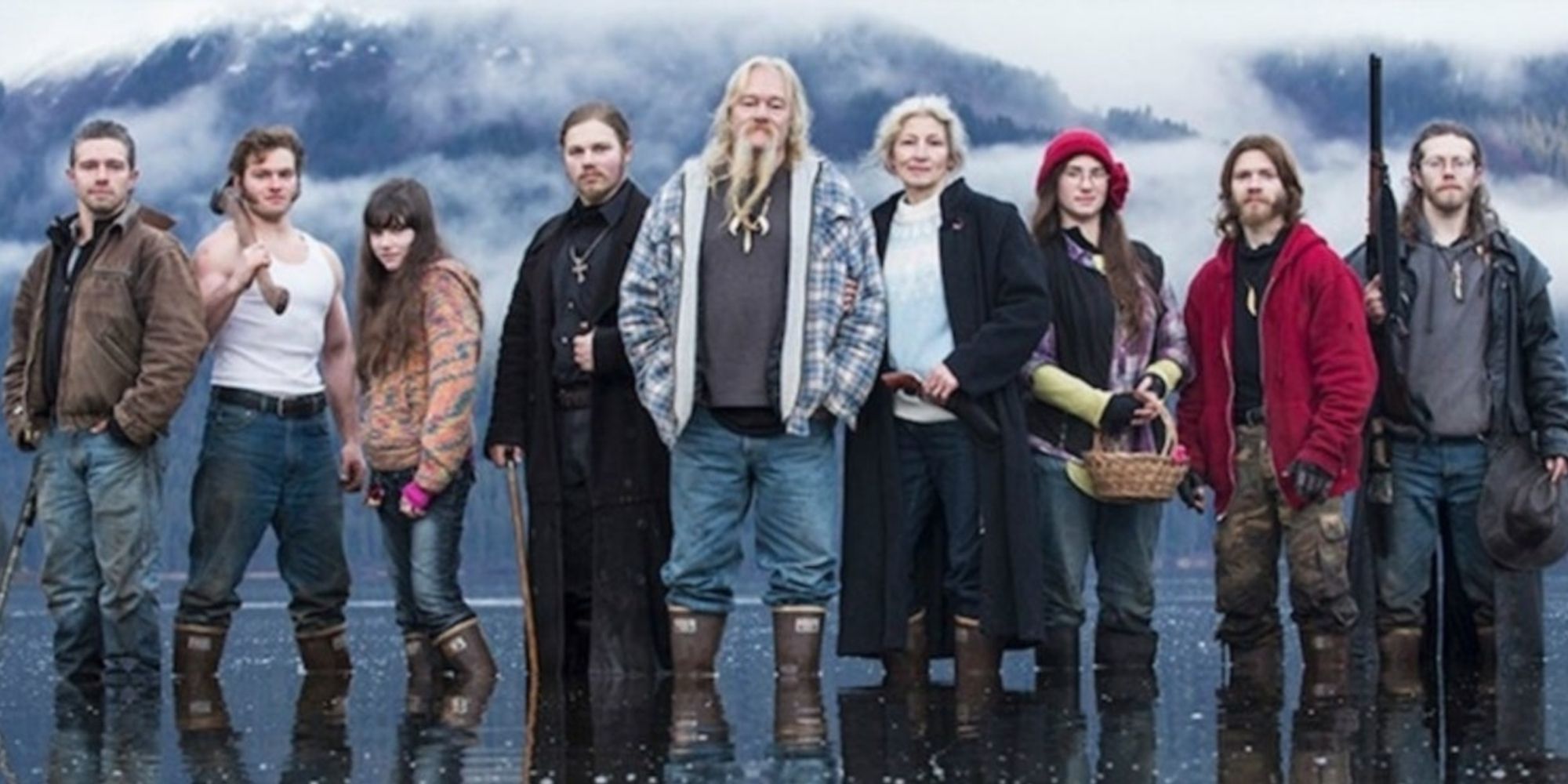 Amora Jean "Bird" Brown from Discovery's Alaskan Bush People is known, or rather unknown, for her privacy. She doesn't have an Instagram account and hasn't posted anything publicly on Facebook since 2015. So, what's going on with Bird? What do we know, and don't know, about her life?
Out of the seven children born to Billy and Ami Brown on Alaskan Bush People, Amora Jean "Snowbird," otherwise just known as "Bird" Brown, is the oldest daughter in the family. Since she has five older brothers, everyone thought the older male siblings would help to take care of Bird. However, Bird turned out to be a fiercely independent member of the family, much like her mother, whom she is named after.
Related: Alaskan Bush People: Bear Defends Himself Against Drug Use Rumors 
According to her official Discovery bio description, Alaskan Bush People star Bird spends many of her days outside in nature. She is quick to climb a mountain and watch wildlife in the mountain meadows. When she isn't hunting or fishing, she'll spend her time by a river or creek writing and drawing. She has an incredible love and respect for nature. As an animal lover, she is known to prefer to spend her time with her animal friends over people. In fact, she has roughly 20 cats that share a home with her. Bird's brother, Bear, claims that the cats hunt with her, something he's never seen before, and all the brothers agree she has a mystical power over the cats.
Unfortunately, the Alaskan Bush People fans have not been kind to Bird's smile. She is one of the few members of the family that has not had any dental work completed since the show began, and many fans have expressed their distaste for her crooked teeth. Nonetheless, this doesn't seem to bother Bird, as she's been quoted to be "in no hurry" to get her teeth fixed. Living out in the remote wilderness can sometimes be isolating and lonely, so many fans wonder if Bird's private life has ever included the company of a male suitor. Unfortunately, there is not much information is out there to prove or disprove any theories, but rumor has it she has done some minor dating. Maybe if she finds that special someone to compliment her, she will consider getting her teeth fixed. 
So while there isn't a lot to know about this Alaskan Bush People family member, it's clear that she enjoys her time in nature, prefers her time alone with her animals, and isn't bothered by people's opinions of her or her looks.
More: Alaskan Bush People: What Happened to Oldest Son Matt Brown 
Source: Discovery