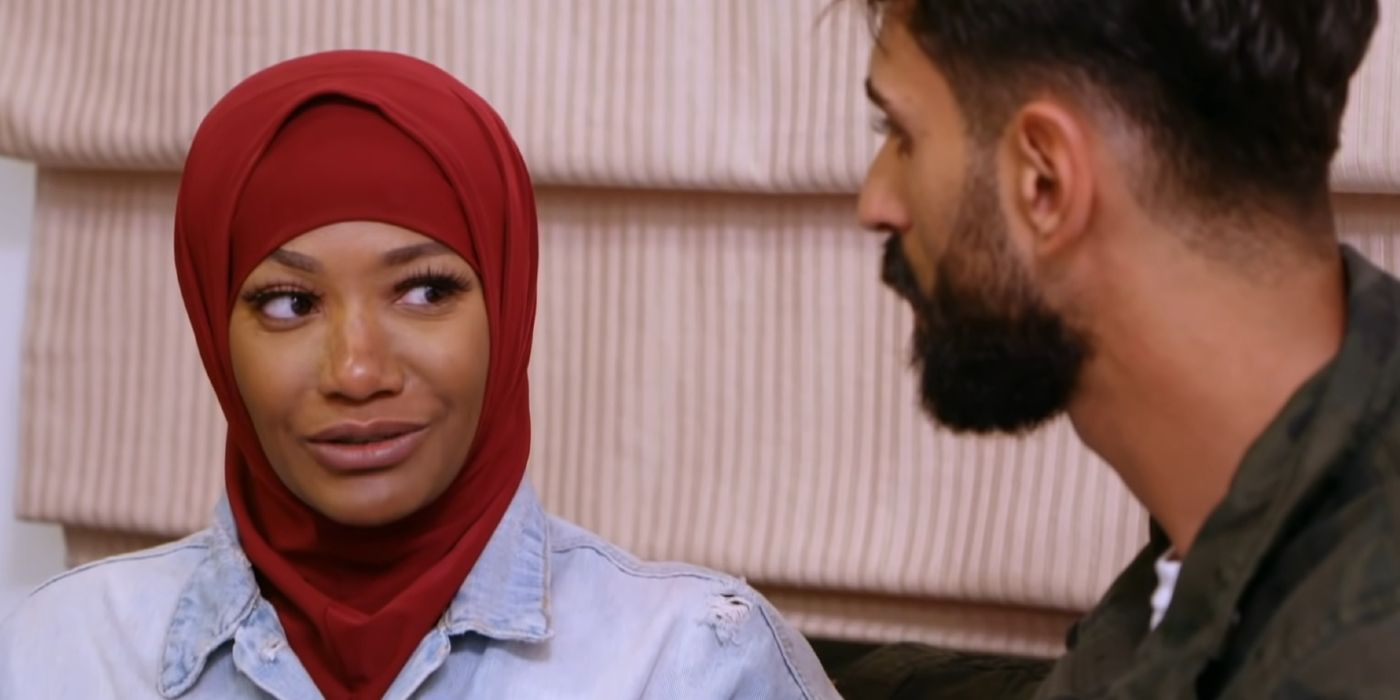 Brittany Banks from 90 Day Fiancé: The Other Way recently revealed her true feelings about the threats from Yazan's family members, and some 90 Day Fiancé fans just don't appreciate her mindset. There are fans who feel that she's rude and ignorant.
There is no doubt that the young engineer Yazan has sacrificed a lot to be with the American Brittany Banks. Yazan Abu has been fighting an uphill battle in his relationship with Brittany, due to a formidable language barrier, as well as his family. He must also deal with Brittany, who does not seem to understand that there can be real-life consequences for going against his culture. Many TLC fans don't believe that this couple will last and put at least some blame on Brittany.
Related: 90 Day Fiance: How Much Does Larissa Lima Make From Endorsement Deals?
Fans will finally be able to watch Yazan confirm to Brittany that he is in danger on Sunday's all-new episode of the popular show. In an interview with ET, Brittany let her side of the story be known. She downplayed the threats against her boyfriend, as though they weren't worth worrying about. She went as far as to say that the threats are basically just a bluff. Never one to take an honor killing seriously, Brittany is being called out by fans for her selfish attitude. Fans haven't been able to forget that Yazan's father said he'd be the "murderer" of his own son. This happened after the family was told about the American's Brittany Banks Instagram.  On Reddit, one 90 Day Fiancé fan roasted Brittany by saying, "Yazan is way too pretty for her anyway."  This comment was added to a now-deleted Reddit thread with the title, "Brittany Banks Is a Liar." Brittany can handle the negativity. See a Thanksgiving post from her below:
When Yazan's younger brother Obaida said that there were family members that truly "hate" him now and would "kill" him because the 90 Day Fiancé star was disgracing the entire family, Brittany came back with: "I don't know. I was worried for him and then I wasn't, because I never really knew what was like, true or not." The TLC personality even claimed she told Yazan, "If dating me is going to be a problem, I suggest you leave me and stop pursuing me." 
It is evident to viewers that both parties felt stuck in their relationship, with no way out. Brittany has since been spotted with other men and has made 90 Day Fiancé fans believe that the couple is no longer together. There are fans who want Brittany to move on because they believe that she hurts Yazan. He has been posting on his social media about his country and culture, and adding model-like selfies of himself. Hopefully, the Tell-All will clear up any confusion about their toxic relationship. The Tell-All may win Brittany fans, or get her some new haters.
Next: 90 Day Fiance: 'Snow Queen' Larissa Poses Outdoors In Scarlet Crop Top
90 Day Fiancé: The Other Way airs Sunday at 8 pm EST on TLC