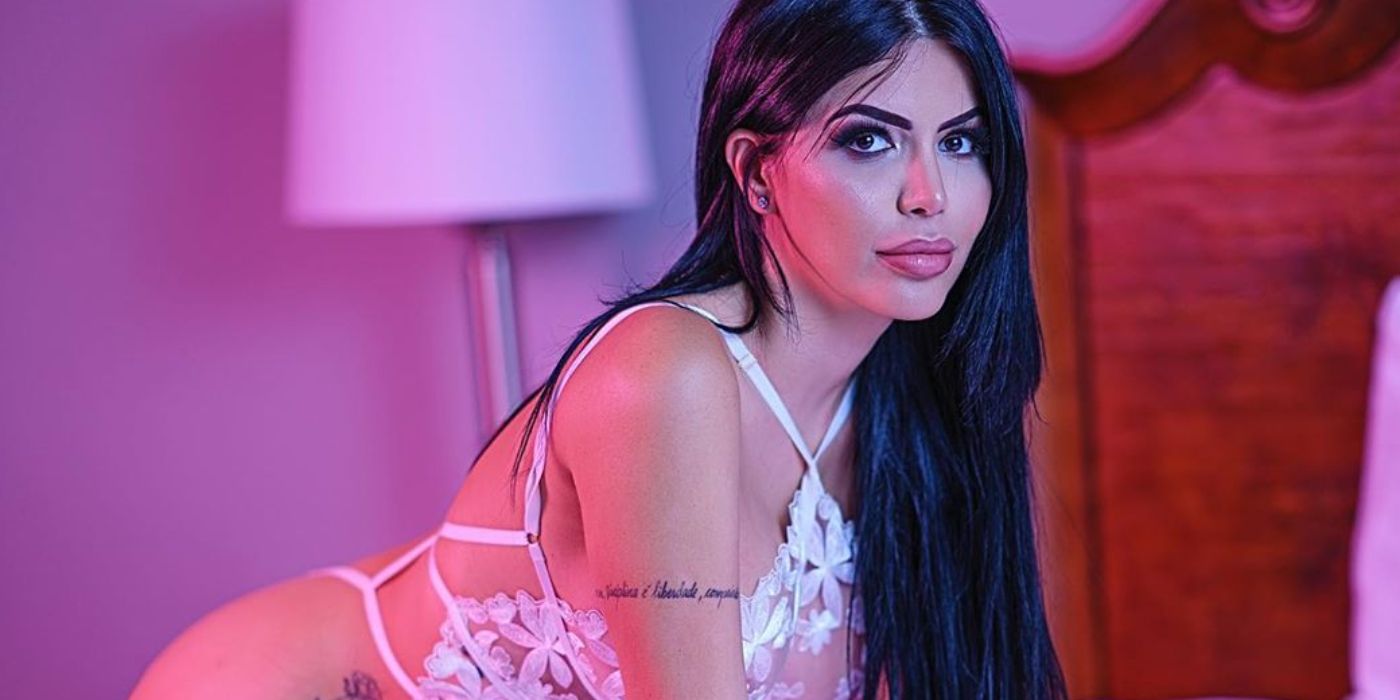 It's confirmed, the rumors of 90 Day Fiancé's Colt Johnson and Vanessa Guerra's engagement are all true! Fans of the TLC show were shocked on coming across a picture which apparently showed Coltee with his bent knee proposing to his bestie Vanessa. But while no confirmations came from the usually vocal 90 Day Fiancé star, his ex-wife has gone ahead and proved the speculations right. Larissa Lima Dos Santos posted a rather peculiar story with the viral photo of her ex on Instagram, leaving fans puzzled.
The name Vanessa was first mentioned on 90 Day Fiancé when Colt started dating Jess Caroline. The Las Vegas native was then seen telling the 90 Day Fiancé: Happily Ever After? cameras how he'd been "friends" with Vanessa since he started going through his divorce with Larissa. But by the end of the season, many secrets about Colt and Vanessa's relationship were exposed, also making Jess break-up with him explosively. During the Tell-All, Colt confessed, "I love Vanessa" and also admitted to having an "emotional affair" with the woman after Larissa's second arrest. But while he also called Jess his "summer fling" Colt came clean about sleeping with Vanessa. However, it was when Jess had met Larissa on 90 Day Fiancé for a roast session of Colt and Debbie after breaking up with him that more tea about Vanessa has been spilled.
Related: 90 Day Fiancé: What We Know About Vanessa Guerra's Job, Family, Instagram & More
The OnlyFans expert Larissa had mentioned how Vanessa had given 90 Day Fiancé's Colt a Groupon for a "therapeutic massage with aromatherapy" while they were still married. Still, Vanessa's ex-husband claims that Colt never cheated on Larissa with Vanessa. But when Larissa did come face-to-face with Vanessa during the zoom reunion episode, she'd called her a "liar" and a "crocodile girl." But the former TLC star had proved that Colt was continuously manipulating her, by revealing that she'd put a GPS tracker on his phone. "The night I got arrested, how happened? I found a text from someone on his phone, that I truly believe was Vanessa, saying, 'I'm done. I'm tired [of] waiting," Larissa had confessed. So her now wishing Colt for his engagement with Vanessa did come as surprise for many 90 Day Fiancé fans.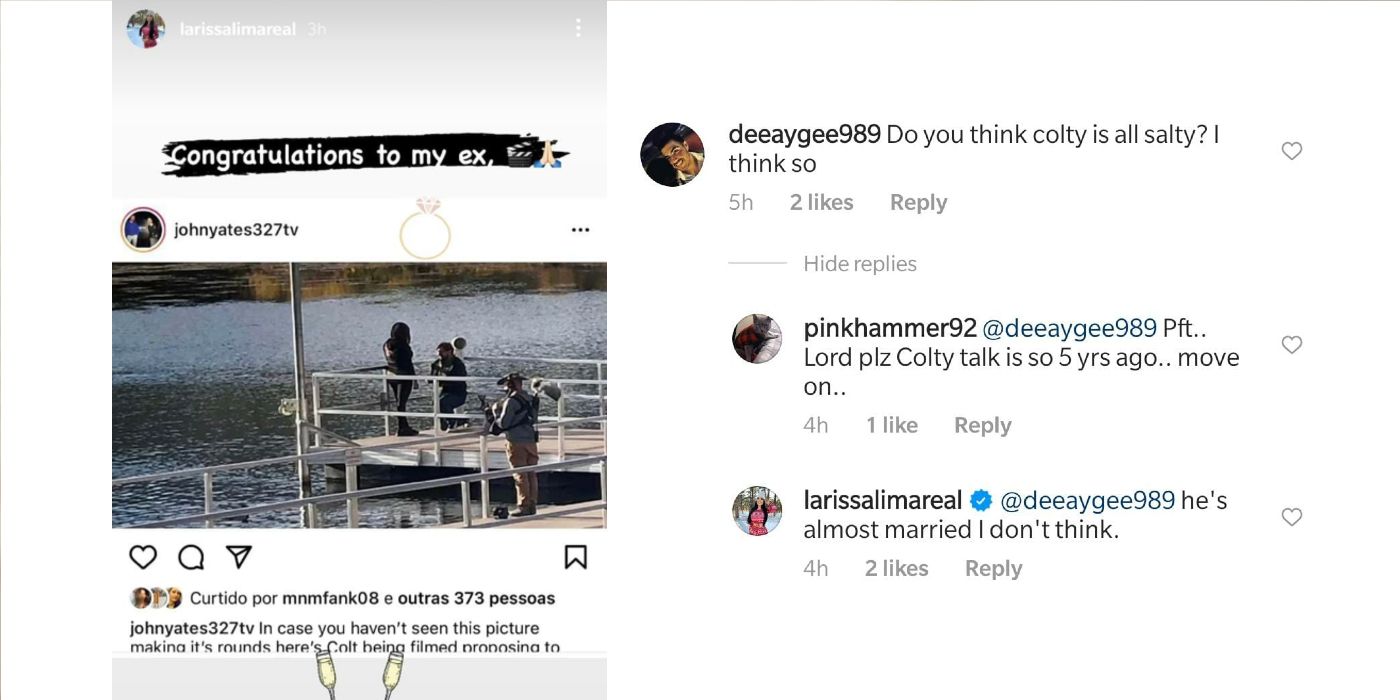 "Congratulations to my ex," wrote Larissa on the story she shared late Thursday night. The story is a screenshot of the picture of Colt proposing to Vanessa as cameras look on, taken from 90 Day Fiancé blogger John Yates' profile. In fact, Larissa, who's recently broken up with Eric Nichols as well and has been on a posting spree of bikini pics on IG was asked by a fan if she thinks "Colty is salty" on a post. To this comment from two days ago, Larissa had replied with "he's almost married [so] I don't think," which means she was aware of the engagement way before the photos leaked into the Internet.
With Larissa now moving back to Las Vegas after her short stint in Colorado, does it also mean that she's on good terms with her ex-husband? Considering there are rumors of Colt and Vanessa having filmed the proposal for a 90 Day Fiancé spinoff, perhaps Larissa could also be making an appearance in it. Or, in all likeliness, it's just Larissa being her usual sassy, social media self.
Next: 90 Day Fiancé: Colt Johnson Confirms Vanessa Guerra Has Been Taking His OnlyFans Photos