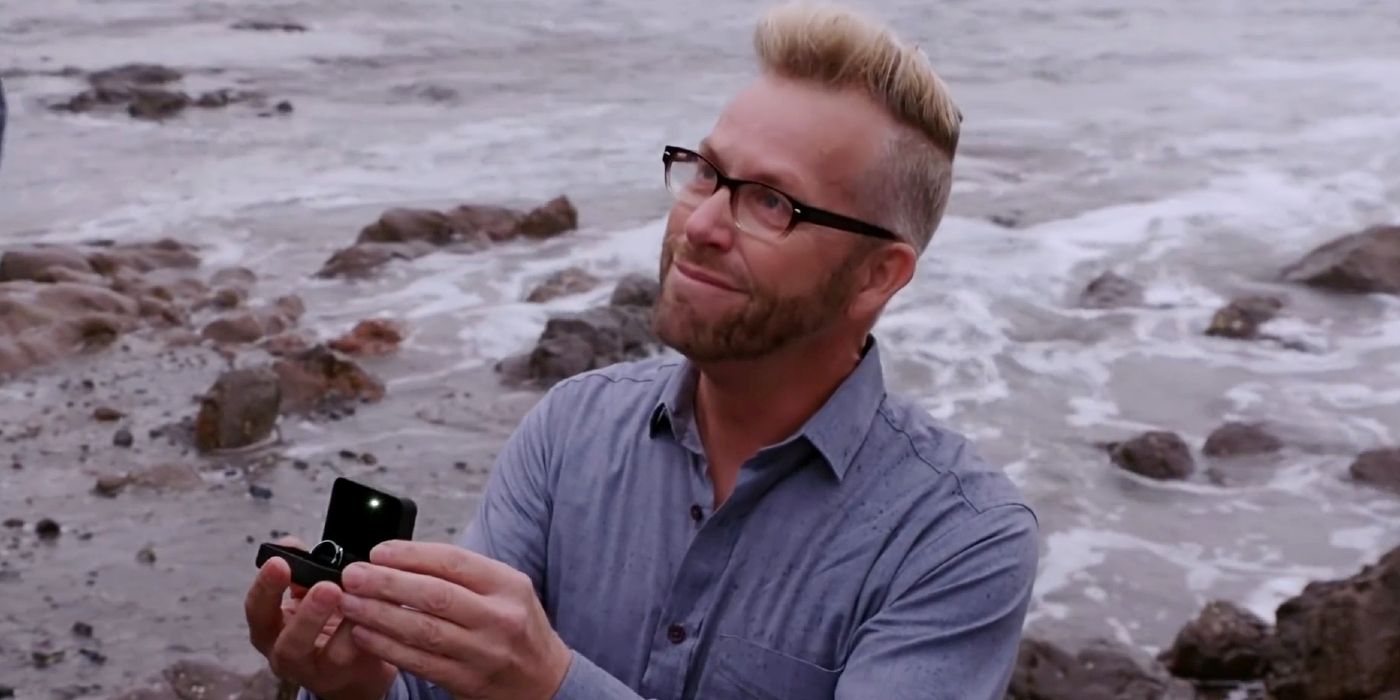 Many 90 Day Fiancé fans think that on this season of The Other Way, Kenneth Niedermeier and Armando Rubio are the couple worth cheering for. But for the rest of the TLC viewers, the franchise's first gay couple also brings along a glimmer of hope. Their sweet journey has been well documented on 90 Day Fiancé, which also might finally end in Kenny and Armando walking down the aisle. But life hasn't always been easy for the American Kenneth, who while shocking fans with an Instagram throwback to his heydays, also spoke about the struggles he's faced during the 1980's HIV/AIDS crisis.
The story began when the 90 Day Fiancé couple met on a single dads group online, and Kenneth and Armando immediately became friends. When love blossomed, Armando, 31, asked Kenneth, 57 to move to Mexico which he did, while leaving his family behind. The move to a small town in Mexico came as a culture shock to Kenneth, which 90 Day Fiancé chided. Fans found faults in Kenneth not knowing Spanish and relying on Armando to translate everything. But, it was also him bonding instantly with Armando's little daughter Hannah that melted many hearts. Of course, Kenneth's fatherly instincts came from experience, with him having fathered four kids – one elder son and three triplet daughters via IVF by never even getting married. But in a new revelation, Kenneth surprised his IG fans by opening up about the difficulties he faced in the '80s, especially when it came to starting a family. And naturally, 90 Day Fiancé viewers have been left with tears in their eyes.
Related: 90 Day Fiancé: What To Know About Armando Rubio's Job, Daughter, Wife, IG, & More
Instagram followers of 90 Day Fiancé's Kenneth were in for a sweet surprise when he first shared a blast from his past via a black and white photo. Kenny captioned the image clicked in 1985 when he was just 24 years old, with "My 80's game was on point you think?" and fans who left flattering comments, agreed. "A generation almost lost," wrote Kenneth in his caption and continued, "my response to my previous 1980s post," before saying that the world is a "much better place now." The father of four shared a few more pictures  from 1982, 1987, and wrote about getting "so many heartfelt messages that touched him deeply." Kenny recalled how "the 80s and well into the 90s was a generation almost lost for gay men now in their 50s to their 70s" with AIDS/HIV running rampant and taking away "so many beautiful souls way too early."
An earlier episode of 90 Day Fiancé: The Other Way had shown Kenny talk about losing many friends during the unfortunate crisis, and now his recent post reminded his followers of the people they've lost. Fans wrote to Kenny about how these loved ones would have become like him, lived their lives a little as he does. "This shaped a big part of my life to this very day and was my driving force to be who I wanted to be, to achieve what I wanted in life, to pursue a life with purpose, to have children which may have seemed impossible then, to accept I'm imperfect," confessed the 90 Day Fiancé star, before adding, "and to be open for true love." The St. Petersburg, Florida, resident expressed how he is humbled by fans reaching out, sharing their memories, and encouraging him to keep fighting on.
"I wear my emotions on my sleeve unapologetically and love with all my heart," the TLC celeb gushed, before thanking "those we lost many years ago for empowering us and making our lives, decades later full of purpose." Although Kenneth and Armando both have seen quite a lot in life, they have managed to find meaning and love in togetherness. Here's hoping the 90 Day Fiancé couple continues to spread the message of love is love through every scene on screen.
Next: 90 Day Fiancé: Fans Call Out Ari's Parents For Rude Comments At Biniyam's House
90 Day Fiancé: The Other Way airs Sundays at 8pm EST on TLC.
Source: Kenneth Niedermeier's Instagram