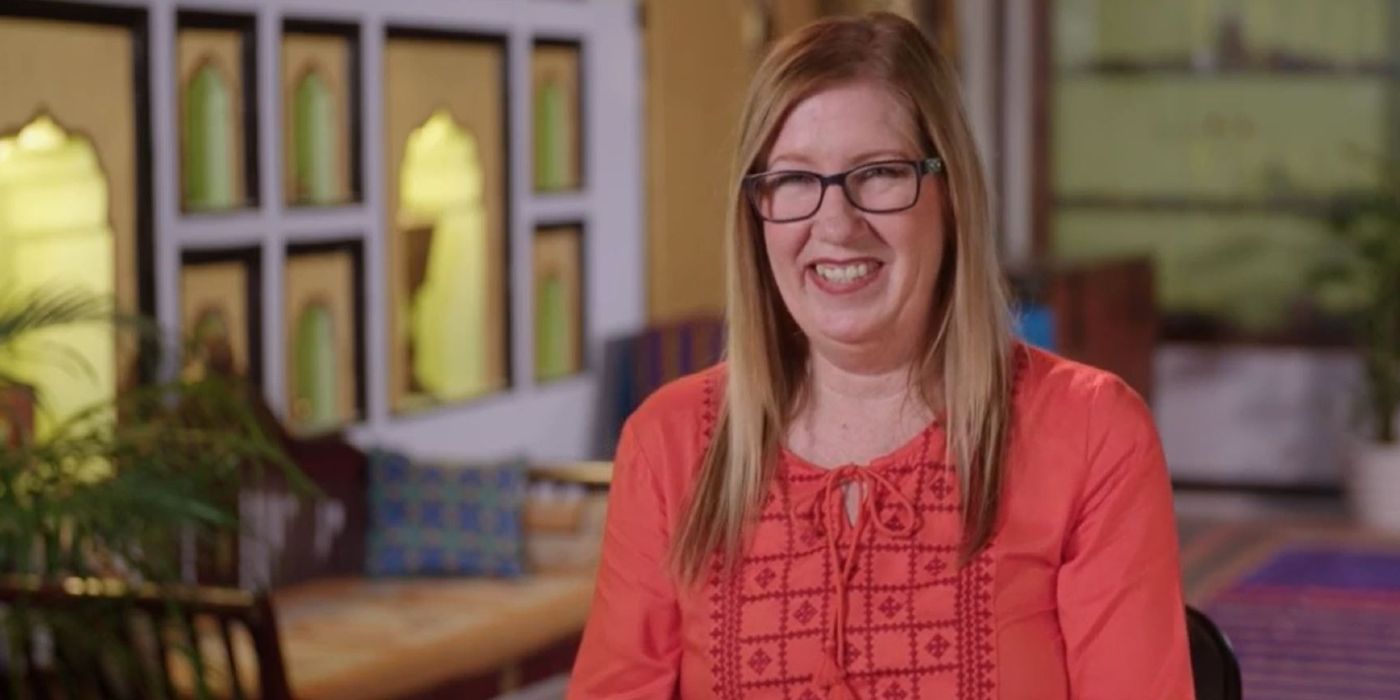 They say that love sees no age, but for Jenny Slatten and Sumit Singh from 90 Day Fiancé, age seems to be all that Sumit's parents can see. Sumit may have been the one catfishing the American woman, however, Jenny's age is what his parents Anil and Sahna think is the real problem. While the 90 Day Fiancé couple continues to fight for their right to marry, Jenny, who's already older than Sumit's mother, has celebrated yet another birthday… in India!
For the past two seasons, 90 Day Fiancé: The Other Way's Jenny and Sumit have embarked on a tough uphill climb towards marriage. After getting tricked by Delhi-based Sumit almost eight years ago, Jenny fell head over heels for him, even though the man was half her age. Within a year, the Palm Springs native had flown to India and apparently taken Sumit's virginity by overstaying her welcome at his parents' house. However, Sumit Singh's conservative Indian parents getting a whiff of his and Jenny's May/December romance meant him getting married off to a girl of their choice. Sumit continued cheating on his legally wedded wife, as he also kept lying to Jenny. Slatten, who is an American grandmother, did eventually find out what was going on. A whole dramatic 90 Day Fiancé season later, Sumit is finally divorced. He's prepped to have his "ring ceremony" with Jenny, who obviously isn't getting his parents' approval. Sumit's father was last seen angrily asking his son to go find a 100-year-old woman to marry, and Jenny is stepping up, as the female 90 Day Fiancé star has turned a year older this week. She celebrated with Sumit by her side.
Related: 90 Day Fiancé: Kheer Dish Jenny Cooked For Sumit's Parents Explained
The 90 Day Fiancé star is now 62, as announced on Instagram by her daughter Christina. Christina's appeared on the show many times and is a fan-favorite, along with her wife. Christina posted a sweet picture of mom Jenny and a dapper Sumit. The TLC couple can be seen at their now-famous house in India, sitting side-by-side and cutting some cake. In the caption, Christina wished her mother well by writing, "Happy Birthday to the most stylish, fabulous, fun, loving, caring, giving mom I could have ever asked for." Jenny's daughter wrote about missing her but also mentioned how her "heart is content" because her mom is happy. "I love you till the wheels fall off," added the make-up expert. See Jenny's birthday experience below, via Christina's blend_it_boo account at Instagram:
Comments on the post are filled with birthday wishes for Jenny Slatten, ranging from, "favorite 90 Day couple" to "we love watching you on 90 Day." However, the 90 Day Fiancé star hasn't commented on the post, as it possibly does give away a bit of a spoiler about her relationship status with Sumit.
The last few episodes showed Jenny and Sumit bonding over isolation in India, as she learned to cook some kheer and waited for the courts to reopen. Even though the 90 Day Fiancé couple is free to marry the Arya Samaj way, Sumit's parents continue seeing their relationship as a cause for disgrace. If Jenny and Sumit are still together in India, it does mean that the marriage rumors might be true after all. Will Jenny, who's aging like fine wine, have a better relationship with Sumit's parents over time?
Next: 90 Day Fiancé: Young Jenny & Sumit Look Unrecognizable In Throwback Photos
90 Day Fiancé: The Other Way airs Sundays at 8 pm EST on TLC.
Source: @blend_it_boo/Instagram