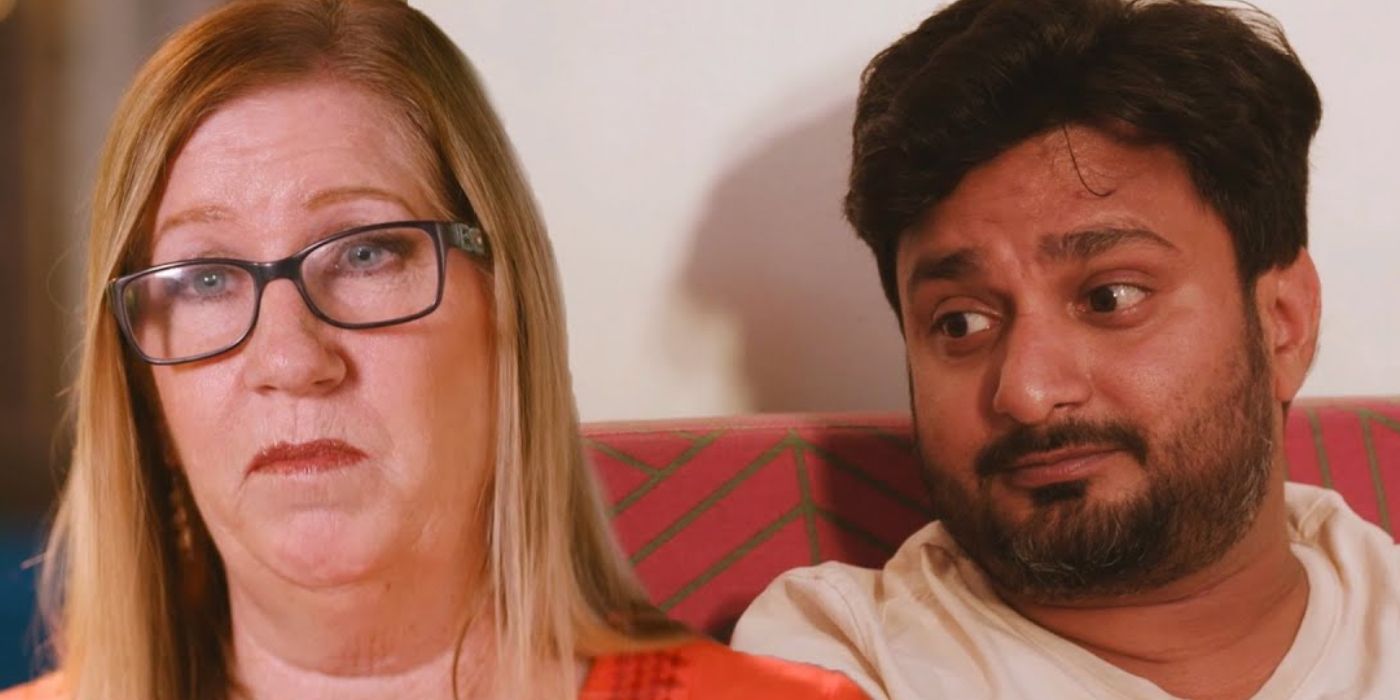 The 90 Day Fiancé: The Other Way star Sumit Singh is fighting with his parents to let him get married to his girlfriend, Jenny Slatten. But his mother and father are adamant and shut him down once again. This time, Sumit wasn't ready to take no for an answer and displayed an angrier side. After seeing that, many fans are recommending him to apply in Bollywood movies.
Many 90 Day Fiancé: The Other Way viewers would know that Sumit was married when he catfished his American girlfriend, Jenny. But he is now divorced, and the next step in his relationship to get engaged to Jenny and eventually tie the knot. However, he doesn't want to move ahead without his parents' blessings. He wants to confront and convince them to accept the 62-year-old reality TV star as their daughter-in-law. While many fans are already convinced that this meeting might not be fruitful, the Delhi native is trying to pull out all the stops to change his parents' minds. In the last episode of 90 Day Fiancé: The Other Way, things got quite intense and emotional. Sumit's mother, Sahna, is firmly against her son marrying an older woman, twice his age. His father, Anil, also said that he could do way better than Jenny if he just would "look harder." 
Related: 90 Day Fiancé Stars With The Most Instagram Followers
But Sumit retaliated by getting angry, pushing the table, and getting down on his knees so that he could talk to his mother face to face. The 32-year-old TLC star dramatically said he was "dying" in his previous marriage and his parents did nothing to help him. Anil got emotional, began crying, and Sumit hugged him. Many Reddit users found this whole scene genuine yet "overly dramatic" and said that Sumit was acting "so extra." The scene reminded fans of "cheesy Indian soap operas." A fan took it too far and superimposed Jenny on a Bollywood actress's face, check out the GIF below (via Reddit thread 2):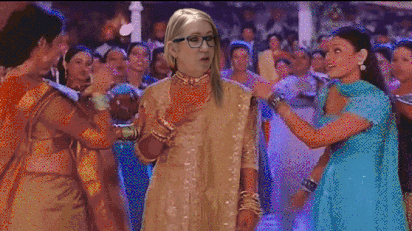 Another fan commented on Sumit's body language and said that he acts like he's "in a bad Bollywood movie or sitcom and trying to protect Jenny like Romeo and Juliet." Somebody else thinks that Sumit "lives for drama" and he should "join Bollywood," because the only thing "missing today was cheesy bollywood background music!" 
A look at the upcoming episodes' promo reveals that things will remain to be messy between the family members. Jenny would jump to 90 Day Fiancé: The Other Way celeb Sumit's defense; she yells and tells him to stop talking to his parents. It seems like the Indian native will ultimately have to choose between his family and love; he seemingly can't have it both ways.
Next: 90 Day Fiancé: How TLC Decides Which Couples Make the Show
Source: Reddit, Reddit thread 2, Reddit Thread 3