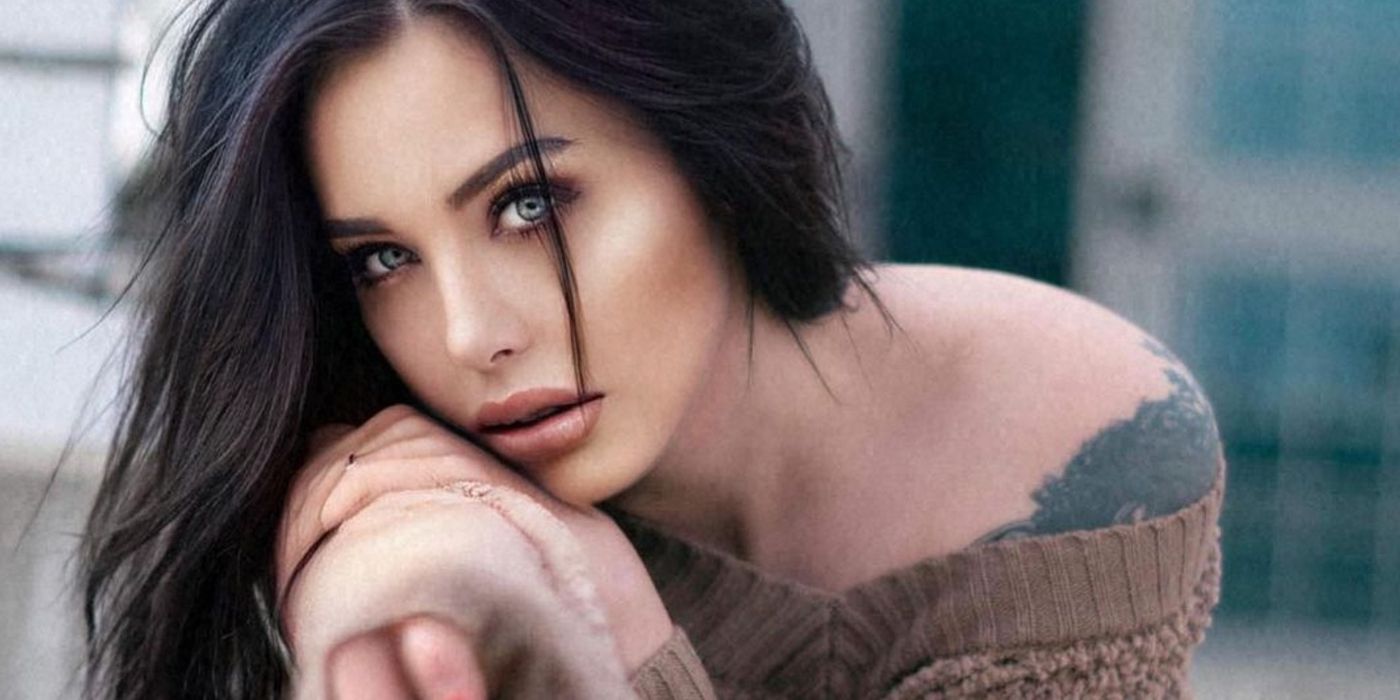 Instagram vs reality! Fans often notice that 90 Day Fiancé's Deavan Clegg looks very different on her social media than she does on reality TV. While Deavan appears to be living a dual life by being with Jihoon Lee on screen, and Topher Park off it, it's also her face that keeps changing. But as  90 Day Fiancé fans may argue that it's FaceApp and filters, Deavan is often seen defending herself by claiming its fillers.
It's always been a debatable life for Deavan ever since she was first seen on 90 Day Fiancé: The Other Way season 1. The single mom from Utah had gushed about moving to South Korea with then-boyfriend Jihoon, as she expected her second child. But 22-year-old Deavan had also revealed that her profession was that of a model which many 90 Day Fiancé fans had found hard to believe. Even though Deavan posted pictures from her various photo shoots on her Instagram feed, her 90 Day Fiancé persona was called out for questionable make-up choices. Deavan's iconic red eyelids from season 1 when Jihoon first tells her about him quitting his job still get tons of flak. And at times, it's viewers pointing out at Deavan's teeth which also are starkly different on social media than they are on the show. Surprisingly, while filters are not something the 90 Day Fiancé star has admitted to using openly, she has revealed what it is that makes her look like a "different person" on TV.
Related: 90 Day Fiancé: Deavan Shades Jihoon, Grateful Topher Helps Her Raise Two Kids
The 90 Day Fiancé star had first shared pics of her botched-up lip injections she got in South Korea in November 2019. Soap Dirt says Deavan has then claimed that her lip had swelled up so badly that "it was dying" and also said her face was bruised. Regretting her decision, Deavan had then turned to TLC's own, well, former, plastic surgery expert for help, none other than Larissa Lima Dos Santos. In December 2019, Deavan had flown back to America with Jihoon, Taeyang, and Drascilla and gotten her fillers fixed at Larissa's Las Vegas-based lip expert. Meanwhile, the 90 Day Fiancé star also got herself a sparkling set of veneers around the same time from a place called Hybrid Dental, which also posted this as proof on Instagram.
However, as Monsters & Critics has reported, fans are still having none of it when Deavan denies editing her face for social media. After the premiere of 90 Day Fiancé: The Other Way season 2, a fan had asked Deavan, "You are beautiful on your page why doesn't the show display your beauty?" to which Jihoon's ex had replied with, "I didn't style myself and I got lip fillers." But when another adamant TLC viewer suggested that Deavan was relying on photo-editing to get a completely different, artificial face, Deavan had a slightly different answer. "What's the point of using all that filters and Photoshop when people know how you look (totallyyyy different on the 90 day Fiancé show)," remarked the commenter.  "And also what's the point when you look like [a] different person IRL and on Instagram," they added, to which Deavan replied claiming, "Show was filmed a long time ago. I got filler since then."
When another 90 Day Fiancé fan wrote, "OMG I didn't recognize you at all, this doesn't look anything like you. I thought this was Megan Fox! I need to use face tune etc too lol," Deavan had reportedly answered with, "Fillers can change a face for sure and so cannot having bad makeup." Even today, while most of the comments on Deavan's Instagram ask her if she's pregnant or engaged to Topher, there are many which talk about her filters. While Deavan may have asserted its fillers, these 90 Day Fiancé fans do know how filters work. And to them, it doesn't look like Deavan will ever be embracing the #nofilter life.
Next: 90 Day Fiancé: Deavan Clegg Reveals Producers Made Drascilla Look 'Wild'
90 Day Fiancé: The Other Way airs Sundays at 8pm EST on TLC.
Source: Soap Dirt, Monsters & Critics, @hybriddental