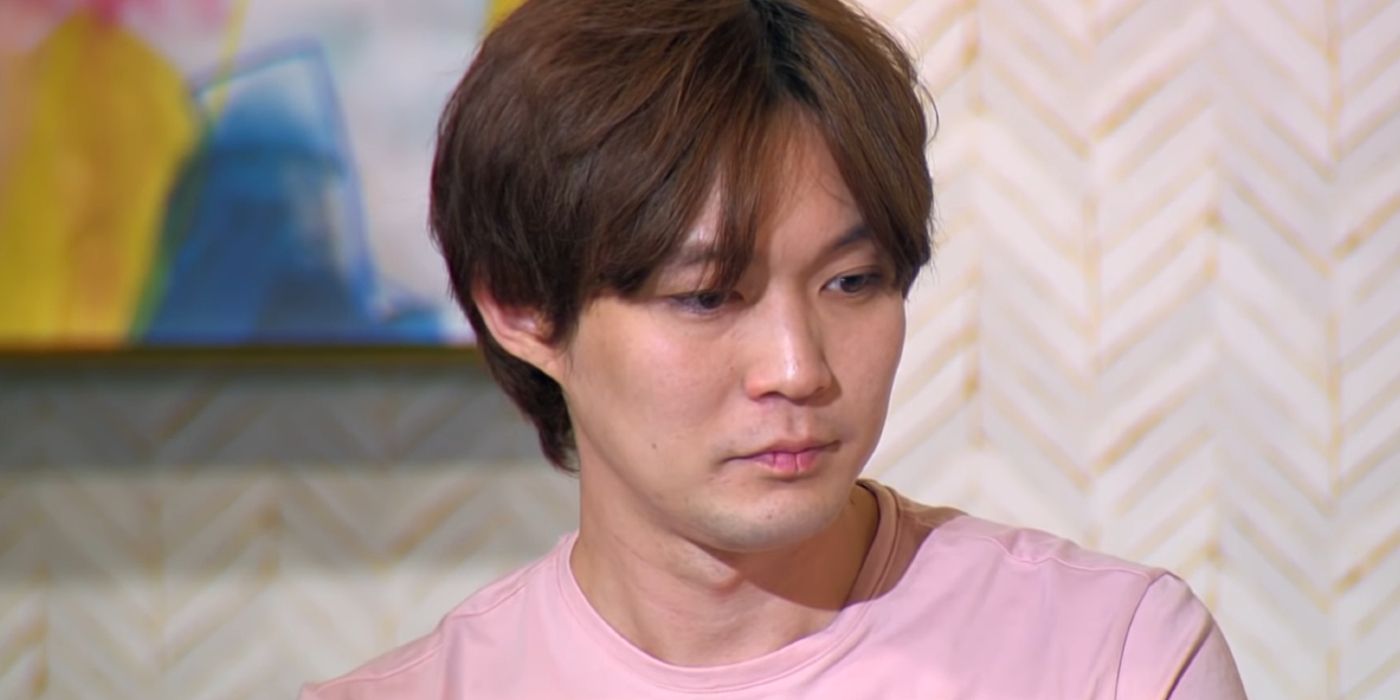 Jihoon Lee from 90 Day Fiancé: The Other Way is Deavan Clegg's soon to be ex-husband, and he's revealed that he broke his hand in a freak accident.
The relationship between Jihoon and his former wife has been rough for some time now. Their love story is now over, and Deavan, who is 23, has accused Jihoon of abusing her daughter, Drascilla. Both 90 Day Fiancé stars have been throwing accusations at one another, with no end in sight. The catalyst for recent drama was Deavan flaunting her new Korean boyfriend Topher Park. Topher would hold little Taeyang, whose father is Jihoon. It seemed like Topher was acting like Taeyang's father. Fans (and Jihoon himself) could hardly stomach the scene.
Related: 90 Day Fiance: Corey Rathgeber Fires Back At Evelin's Alcoholic Claims
Recently, the TLC personality Jihoon Lee has taken to his social media to post some "out there" images and updates. Earlier this week, he posted a picture of himself dressed as a ninja in training but quickly deleted it for an unknown reason. Now, he has revealed in a new Jihoon Lee Instagram post that he has broken his hand. See the post below:
In the picture, his hand seemed swollen. The reality star captioned his post with, "Fracture ㅠㅠㅠㅠㅠㅠㅠㅠㅠㅠ I broke my right hand on a truck that was parked while turning right. ㅠㅜㅠㅠ." From his description, it sounded like he broke his hand while walking on a street and the truck was parked. It's possible that Jihoon might have been riding a bike. Fans questioned what exactly he was doing when he got hurt. They wondered if his ninja training had gone terribly wrong. In addition to the swelling, it appears that his hand was cut and a little bit bruised. Fellow TLC stars and fans sent their good wishes for a speedy recovery including David Toborowsky, who wrote, "Sending you healing prayers 🙏 ❤."
Many TLC fans chalked up this accident to Jihoon being Jihoon. Some people think he's a bit too lackadaisical about his life and his own surroundings. The season is coming to an end. Sadly, fans will not be able to hear the couple's stories, since it has been revealed that Deavan and Jihoon won't be at the 90 Day Fiancé Tell-All, for multiple reasons. However, fans may be kept in the loop thanks to their respective social media accounts.
Next: 90 Day Fiance: How Much Does Larissa Lima Make From Endorsement Deals?
90 Day Fiancé: The Other Way airs Sunday at 8 pm EST on TLC
Source: Jihoon Lee/Instagram