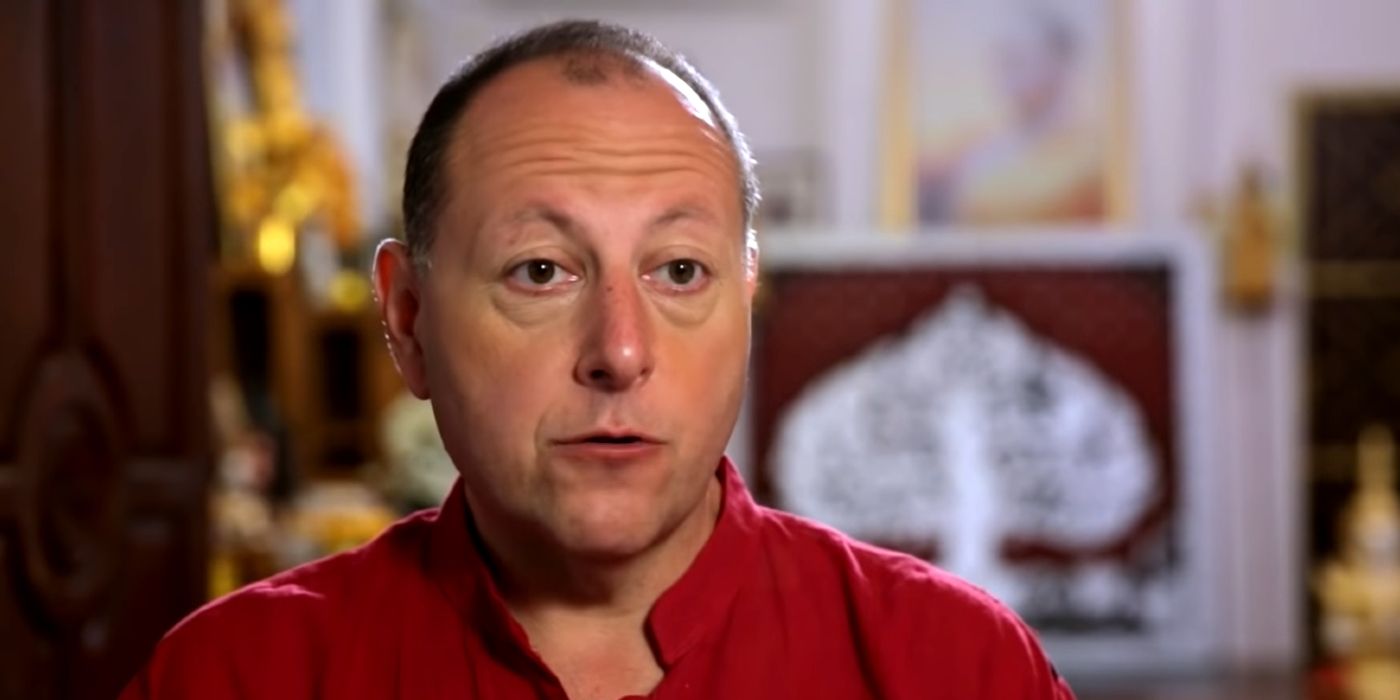 Few people would have guessed that 90 Day Fiancé couple David Toborowsky and Annie Suwan would be so popular today, years after their debut, and now David's makeover is getting them even more attention. The 51-year-old divorced dad David had met Annie, who is half his age, during a trip to Thailand. What followed was a TLC romance that included issues with David's drinking, lack of money, and of course, Annie's dowry. However, life has turned around for the 90 Day Fiancé pair now.
Kentucky man David has three children and five grandchildren and fell for 27-year-old Annie while she sang  "Like an Angel" at a karaoke bar. Drinks and dinner followed for the 90 Day Fiancé star, who then proposed to the Thai girl within ten days of their first meeting. Back then, fans were quick to call Annie out for being a sugar baby, because David applied for her K-1 visa but was also asked to pay a hefty dowry. A recent divorce had taken a toll on David's Toborowsky's finances but the two moved to America to stay in a small apartment atop a storage facility. However, things started looking up when the unemployed 90 Day Fiancé star secured a teaching job, paid back almost $25k to Annie's folks, and also helped market her Thai cooking classes and catering business. However, it was David and Annie's appearance on Pillow Talk that launched them as fan favorites. Recently, the two landed a 90 Day Fiancé food-based spin-off. David's new venture is coinciding with a new look.
Related: 90 Day Fiancé: David from Season 5 Reveals Annie's $15k Dowry Request
The Spice It Up With David and Annie star was spotted with his young wife and comedian Chris Kattan. They were all seen at the Firefly bar on Ventura Boulevard. 90 Day Fiancé's David proudly flaunted his new famous friend via a David Toborowsky Instagram post. While David's growing Hollywood connections impressed fans, it was his face that got most of the praise. "I love your glow up," commented one TLC viewer, while another noted how "those eyebrows are way better than Annie's." David, who's always eager to reply to his IG followers, soon shared the secret behind his fresh new appearance. The secret is micro-blading. See his new look below:
When a 90 Day Fiancé fan asked David, "did you draw your eyebrows on or have them tattooed?" he revealed that he had used the tattooing technique to get new fuller and thicker brows. SoapDirt reported that his work was done by Erica Kovitz of Beverly Hills Microblading. However, this is not the first procedure that the TLC celeb has undergone, perhaps to look closer to Annie's age. David recently got Botox and a new hairline, and he is also looking noticeably fitter in recent pictures. Furthermore, 90 Day Fiancé's David's latest Instagram picture features him thanking a dentist named Dr, Baranes for getting his veneers replaced after 23 years.
The revamped look could be an attempt by David to look better for his beautiful wife Annie. However, the 90 Day Fiancé star may be enhancing his appearance to prepare for more reality TV appearances and spin-offs. Will David go the Darcey Silva-certified cosmetic surgery way? Only TLC will tell!
Next: 90 Day Fiancé: Pillow Talk – What Annie & David Have Been Up To Since Show
Source: David Toborowsky/Instagram, SoapDirt