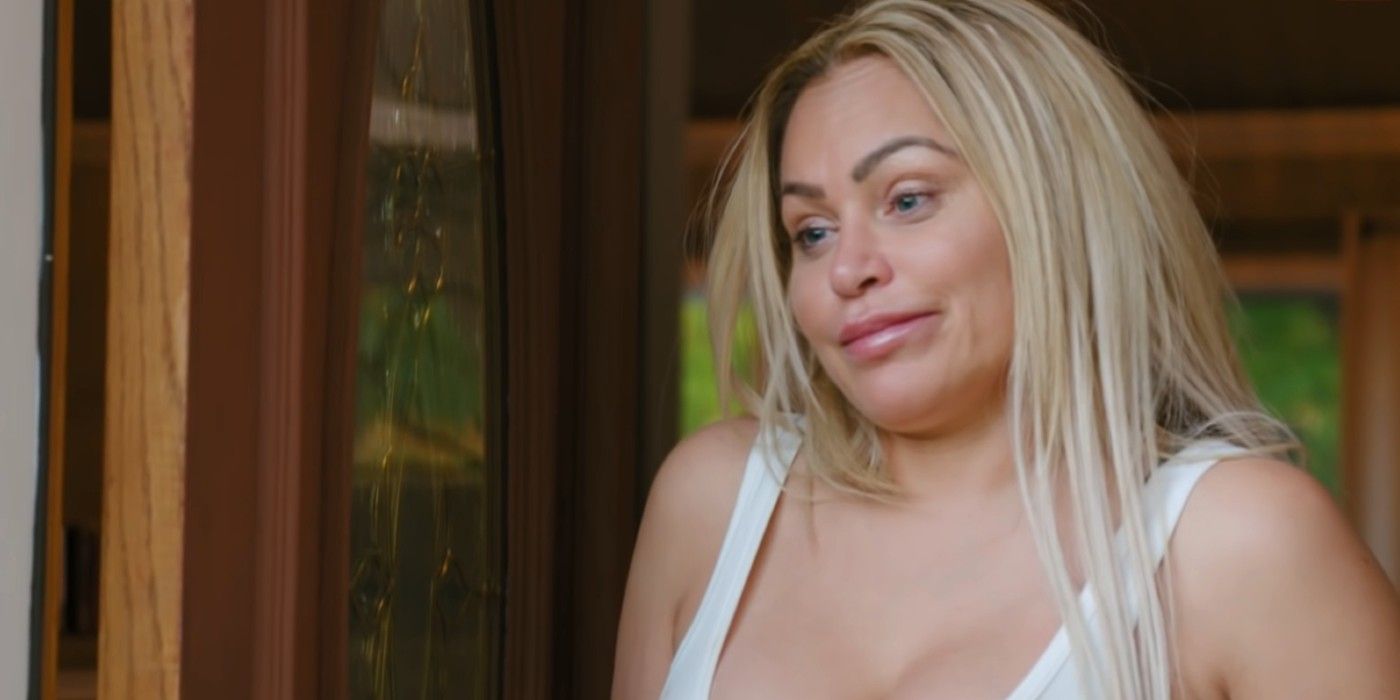 If Darcey Silva's recurring cosmetic procedures were a cause of concern for 90 Day Fiancé fans before, now it's her Cameos. The TLC superstar is a popular choice for many viewers when they want to request Cameo wishes for their loved ones. But somehow, Darcey's recent videos show a very different side to her. 90 Day Fiancé fans think Darcey is drunk while recording the videos and that she's "seriously spiraling."
Since her debut on 90 Day Fiancé: Before the 90 Days many moons ago, Darcey has become a permanent fixture in the TLC template. But over the years, the Middletown native's looks have undergone plenty of changes, all to get criticized by fans. While it's always been easy for fans to remember what she looked like before, Darcey's multiple cosmetic surgeries keep coming under the scanner amongst other controversies. The Silva sister was recently a part of her own 90 Day Fiancé spin-off Darcey & Stacey with her twin where she finally got the engagement ring she's been waiting for years. But soon, TLC viewers noticed cracks in her relationship with Georgi Rusev as well. Darcey recently set her social media fans scratching their heads after posting cryptic captions about breaking up with the Bulgarian man, while also asking him to delete her pictures from his IG. But just as the 90 Day Fiancé star scrubbed her tracks and everything looked like it was picture perfect again, Darcey has caused concern amongst her fans by allegedly posting drunk videos on Cameo.
Related: 90 Day Fiancé: All the Details About Darcey Silva's Marriage To Ex Frank Bollok
90 Day Fiancé fans have been reacting over a couple of videos that they seem to have found from Darcey's Cameo page. A Reddit thread talks about one of these shocking videos where Darcey can be seen giving a message to a fan named Sharon from her husband Brian. Darcey shows off her Christmas decorations at home and wishes the couple a happy anniversary by sadly adding, "14 years of being married is so golden. Nobody else has ever done that in my life." However, one thing that's noticeable to fans throughout the video is apparently how inebriated the 90 Day Fiancé star is, as she supposedly slurs her words.
The original poster on Reddit notes, "Darcey is SERIOUSLY SPIRALING!" The 90 Day Fiancé viewer points out how Darcey is alone in the video and "she's been totally wasted during most of her Cameos lately." The fan also requests Stacey to "better go check in on her sister ASAP!" Another fan adds, "This is getting sad now. I absolutely cannot stand Jesse, but I'm starting to think he was right at this point, and Darcey does have a drinking problem." People have also been commenting how it's quite "painful to watch" Darcey drunk and slurring while "preening to the camera," while a different message reads, "This so embarrassing."
All things aside, Darcey seems to be pretty popular on the video-sharing website as her page shows 571 total reviews from 90 Day Fiancé fans. All the reviews are also rated five stars, which explains why Darcey charges $80 for each one of them. But given the recent string of messages that the 90 Day Fiancé celeb has apparently recorded under the influence of alcohol, will it affect the requests she gets in the future? Or is it that Darcey's not really drunk but just being her usual high-spirited self?
Next: Darcey & Stacey: Season 2 Cast, Release Date, Preview, & More
Source: Reddit, Darcey Silva's Cameo