Ever since Abbott and Costello Meet Frankenstein in 1948, the vampire comedy has remained a popular subgenre of horror films. One recent sweet-natured example includes Netflix's original film Vampires vs. The Bronx, which debuted on October 2nd to rave reviews among critics. Written and directed by Osmany Rodriguez, the film currently holds an 89% Fresh Rotten Tomatoes rating and a 76/100 Metascore.
RELATED: The 10 Most Entertaining Comedy/Horror Movies Ever Made
Vampires vs. The Bronx follows a trio of friends who are forced to deal with gentrification in their hometown neighborhood in New York. As if being disenfranchised weren't troubling enough, the trio also faces off with a bloodsucking sect of vampiric ghouls. For more sweet-natured vampire comedies of its ilk, scroll below.
10

Dracula: Dead And Loving It (1995)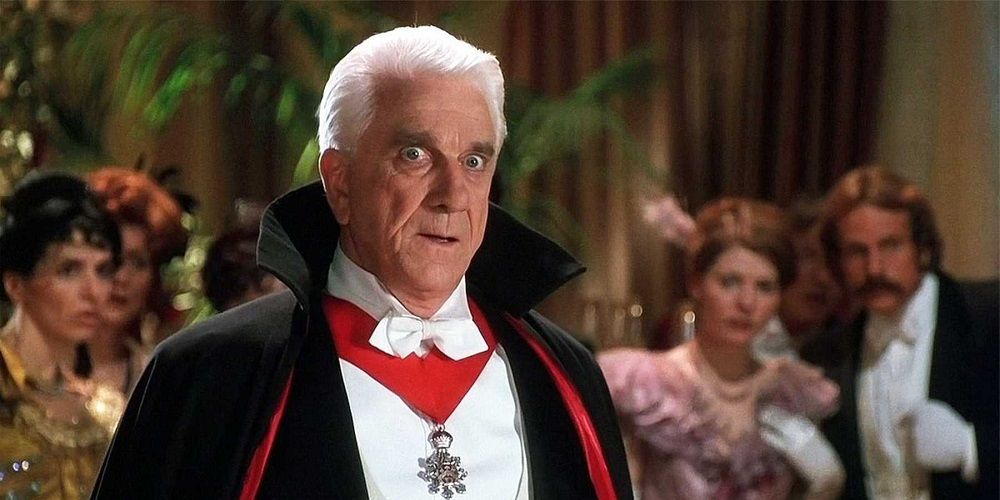 Much like he did with Young Frankenstein, Brooks creates one comedic sendup after another that pokes fun at the 60-year lore of the Dracula character. Nielsen plays the charming vampire attempting to woo several female victims before sucking their blood to ensure his own survival. Brooks costars as a hilarious rendition of Van Helsing, vampire hunter extraordinaire.
9

Love At First Bite (1979)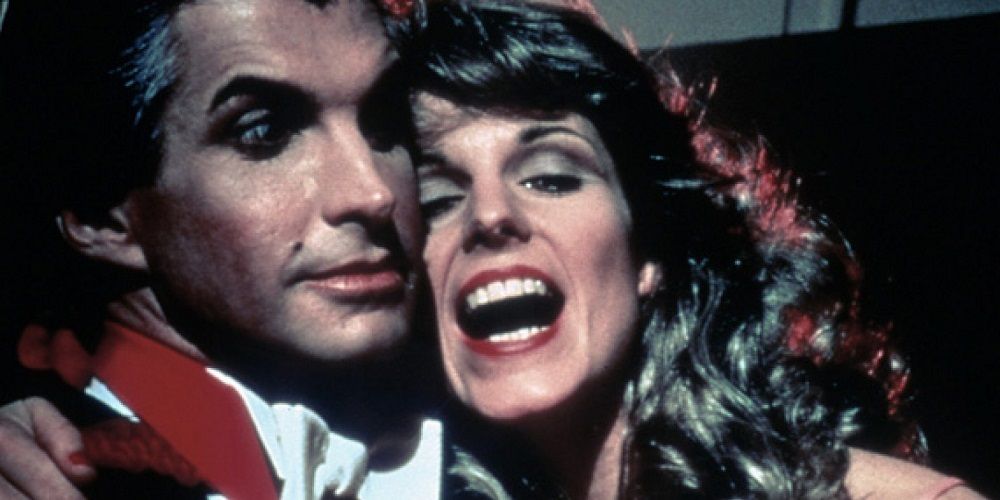 The punny title of Love At First Bite indicates what a farcical and nonthreatening sendup the Stan Dragoti film intended to be from the outset. The film stars George Hamilton as the dashing vampire tasked with finding a bride in The Big Apple.
RELATED: 10 Times Comedy Actors Got Scary For Horror Movie Roles
After being evicted from his Transylvania castle, Dracula moves to New York in search of his bride. With the assistance of his handler Renfield (Arte Johnson), Dracula is subjected to an episodic series of situationally comedic mishaps. Despite the horror, Dracula simply wants to find a love like anyone else.
8

Dark Shadows (2012)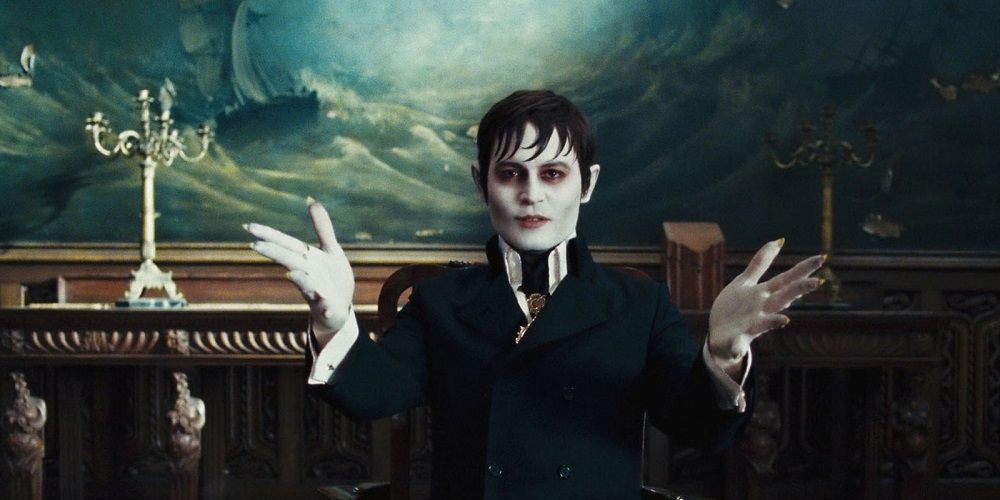 Adapted from the 1966 comedic soap opera of the same name, Tim Burton rejoined the likes of Johnny Depp for the fish-out-of-water situational comedy film Dark Shadows.
Depp plays Barnabas Collins, a bloodsucking ghoul recently released from a 200-year prison stint. Upon his return to the moldering mansion he grew up in, Collins is mortified to find a contemporary family of descendants who live and act in ways he cannot relate to. As Collins tries to ingratiate himself and protect his family, he becomes more terrified of his ancestors than they are of his ferocious fangs.
7

My Best Friend Is A Vampire (1987)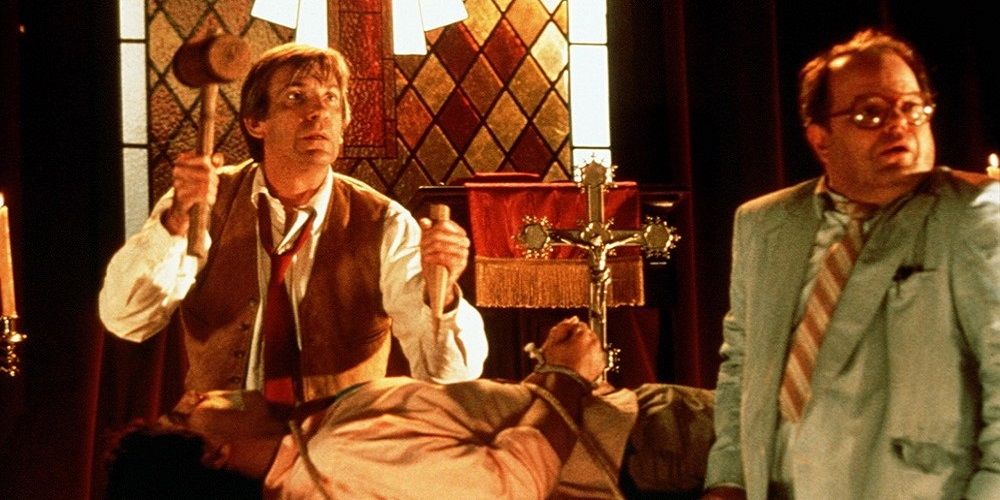 John Huston's vampiric rom-com My Best Friend is a Vampire was a financial failure when released in 1987. However, it's one of the funniest and most heartfelt vampire-comedies ever made.
RELATED: 10 Bizarre Horror-Comedies You've Probably Never Heard Of
Also known as I Was a Teenage Vampire, the film stars Robert Sean Leonard as Jeremy Capello, a prototypical American high-school teenager looking for a girlfriend. Upon being seduced by an older woman, Jeremy is suddenly turned into a vampire. But rather than feast on female blood, Jeremy subsists on pig's blood he procures from the butcher. But when a vampire hunter comes after him, Jeremy must decide whether to flex his human or undead powers.
6

Buffy The Vampire Slayer (1992)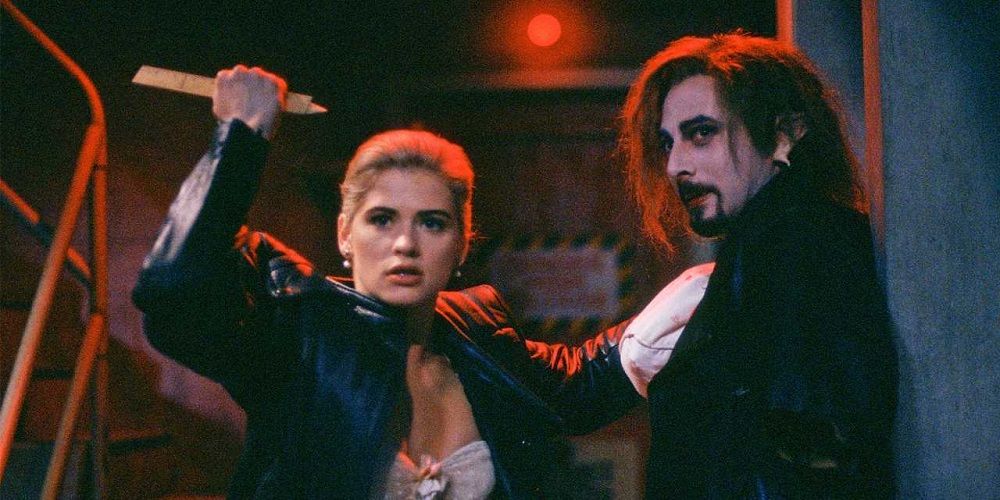 Popularized by the beloved Joss Whedon spinoff series, the 1992 feature film Buffy The Vampire Slayer is the definitive vampire-comedy of the 1990s. Kristy Swanson stars as Buffy Summers, cheerleader captain and head of the rich mean girls in Los Angeles.
When her town is suddenly overrun by bloodthirsty vampires, Buffy learns that she is the chosen one, meaning she's the only one capable of quelling the monstrous onslaught. Reluctant at first, Buffy accepts her fate and teams with the sweet but drunk Pike (Luke Perry) to fights off hordes of fang-flashers.
5

Once Bitten (1985)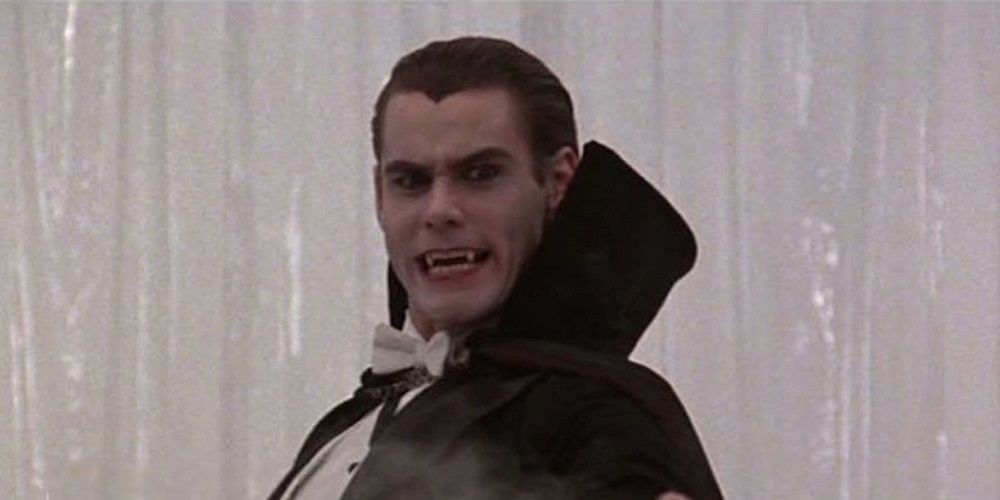 Before he rose to international superstardom with Ace Ventura: Pet Detective, Jim Carrey made a slew of comedies in the 1980s. One of them includes the heartening 1985 vampire rom-com Once Bitten.
RELATED: 10 Things You Never Knew About Jim Carrey
The gender-bending film stars Lauren Hutton as the Countess, a sexy 400-year-old vamp tasked with drinking the blood of a male virgin three times prior to Halloween in order to appear young and vital. The Countess finds the perfect mark in Mark Kendall (Carrey), a geeky virgin pining after schoolmate Robin (Karen Kopins).
4

Vampire's Kiss (1988)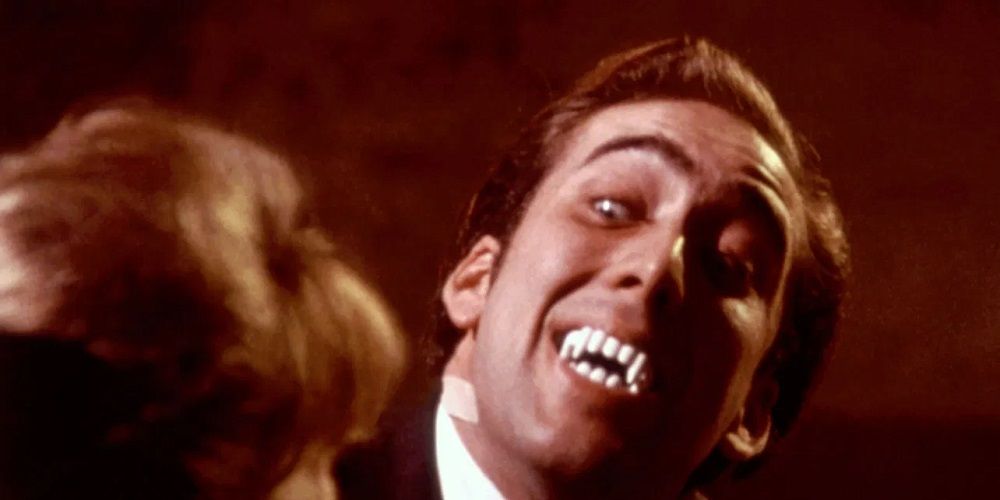 For an R-rated vampire-comedy brimming with heart and soul, turn to Robert Bierman's Vampire's Kiss. The hilarious story stars Nicolas Cage as a yuppie literary agent who is convinced he's slowly becoming a vampire after sustaining a bite to the neck during a one-night stand.
RELATED: 10 Best/Worst Nicolas Cage Movie Hairstyles, Ranked
The humor escalates as paranoid Peter Loew (Cage) tries desperately to convince those around him that he's morphing into a vampiric monster, including his overworked secretary, Alva (Maria Conchita Alonso).
3

What We Do In The Shadows (2014)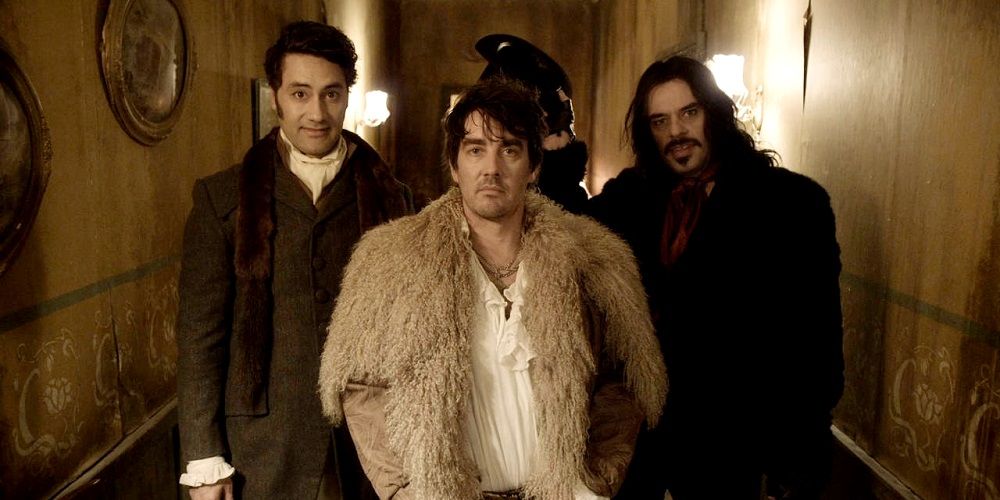 Before Taiki Waititi was directing billion-dollar Marvel movies, he made a name for himself by co-directing and starring in the uproarious vampire comedy, What We Do in the Shadows. The show has since been adapted as a TV series on FX.
RELATED: 5 Horror Comedies That Are Hilarious (& 5 That Don't Work)
With deadpan humor, the film follows a sitcom-like scenario in which several vampires struggle to live together in a modern-day flat and deal with contemporary society. The more out of touch with the modern-day world they are, the funnier their lives become.
2

Fright Night (1985)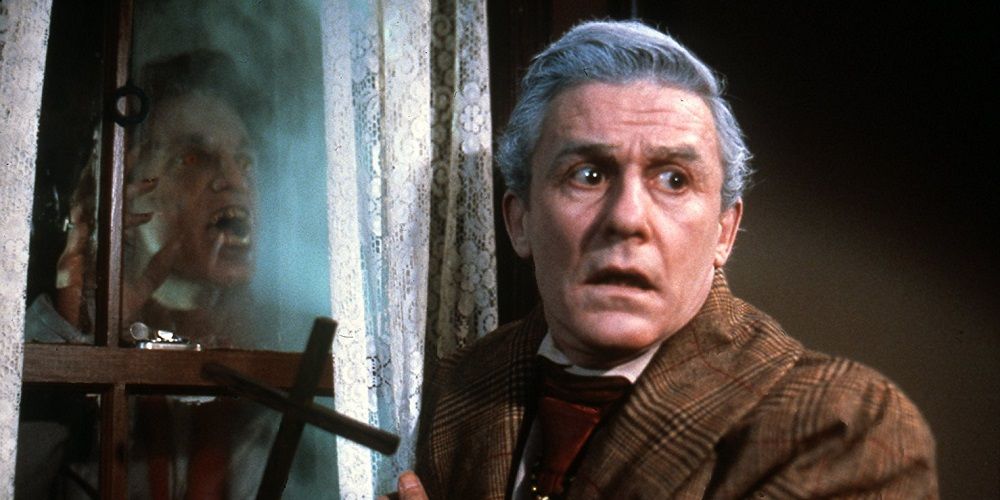 Remade in 2011 with lesser results, Tom Holland's Fright Night is not only one of the best vampire comedies ever made, but it's also one of the most beloved horror films of the entire 1980s.
The film tracks Charlie Brewster (William Ragsdale), a good-natured American teenager who one day becomes convinced that his new next-door neighbor Jerry (Chris Sarandon) is a blood-hungry vampire. When nobody will believe him, Charlie turns to washed-up horror TV-show host Peter Vincent (Roddy McDowall) to quash the murderous mayhem in his suburban town.
1

The Lost Boys (1987)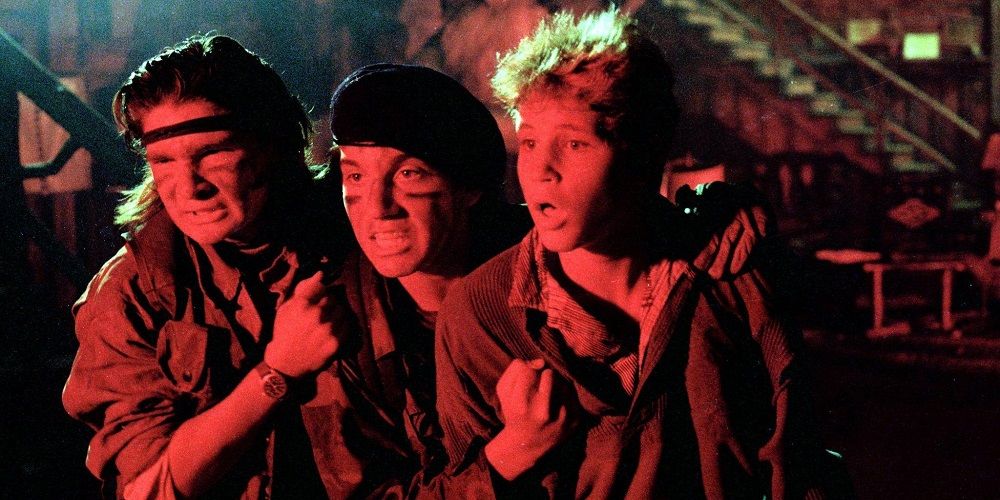 Joel Schumacher's The Lost Boys is the definitive vampire-comedy of the 1980s. In addition to its commercial and critical success, the sweet-natured humor of Corey Haim and Corey Feldman is second to none.
The Lost Boys follows Sam, Michael, and single-mother Lucy as they relocate to the beach town of Santa Carla, California. Upon arrival, Michael unwittingly falls in with a leather-clad biker gang of vampires who live in a cavernous dwelling beneath the beach boardwalk. When Michael becomes a half-vampire, he's forced to protect those he loves in a battle for supremacy with David (Keifer Sutherland), the vampire leader.