The holidays are a time of great food, twinkling lights, family, presents, and, of course, holiday movies. No other time of year seems to have captured Hollywood the way that Christmas has. Every year, new movies are released, and, with the popularity of the Hallmark Channel and Netflix, it seems like hilarious holiday movies are more easily accessible than ever before!
RELATED: 10 Christmas Movies '90s Kids Love
Here are the 10 funniest Christmas comedies, ranked by their Rotten Tomatoes scores. Can you guess what the most crucially lauded comedies are? Here's a hint… classics like Home Alone and Love Actually did not make the list.
10

The Night Before (2015) – 68%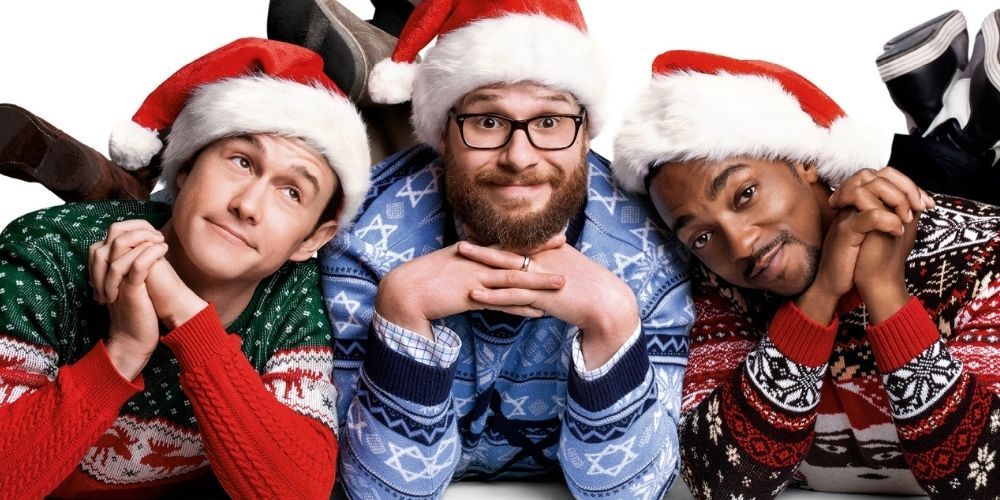 The Night Before starred Seth Rogen, Joseph Gordon-Levitt, and Anthony Mackie as three friends who have always spent Christmas Eve together. However, now that one of them is about to be a father, the group realizes this could be their last Christmas Eve together. To celebrate, they decide to have a night full of debauchery. It's kind of like if The Hangover was turned into a Christmas movie.
9

National Lampoon's Christmas Vacation (1989) – 68%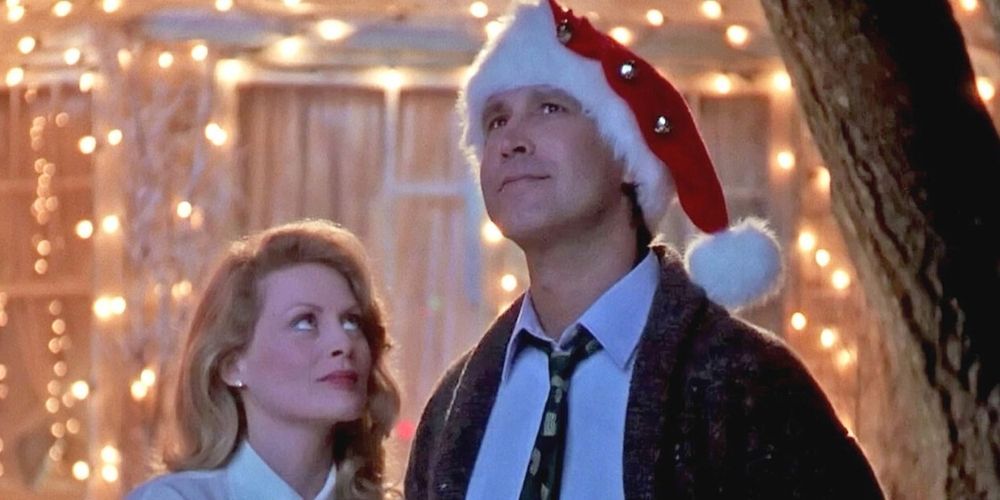 This tale of family dysfunction has really stuck with audiences. Upon its release, the movie was a massive box office hit, and, throughout the years, it has only gained more and more fame.
RELATED: The 5 Best (& 5 Worst) Families In Christmas Movie History
These days, it's considered a quintessential Christmas classic, and it's easy to see why, as the film was full of powerhouse performances by comedic legends like Chevy Chase, Beverly D'Angelo, Doris Roberts, Julia Louis-Dreyfus, and many more.
8

A Very Harold and Kumar Christmas (2011) – 68%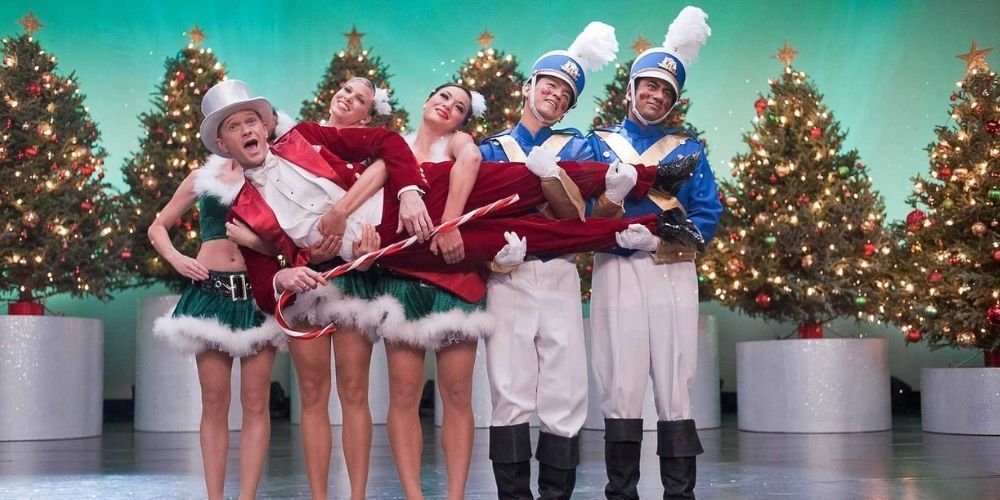 In the third Harold and Kumar film, the duo set out on a whacky night of holiday mischief. The movie is filled with raunchy humor and feels like a modern version of a classic Cheech and Chong film. The movie is also loaded with a famous supporting cast, including Neil Patrick Harris, Danny Trejo, RZA, Patton Oswalt, and many more. It's the perfect Christmas film for fans of stoner comedies.
7

Scrooged (1988) – 71%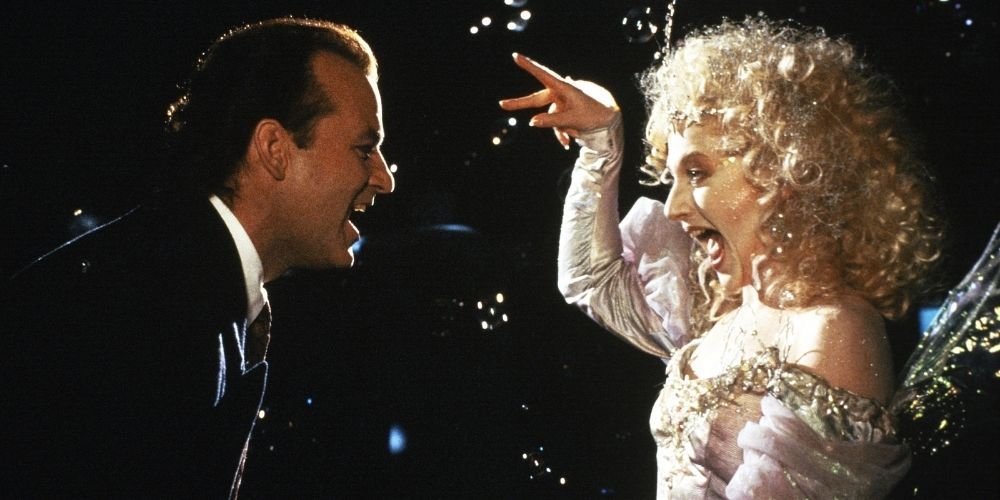 Scrooged was a modern retelling of Charles Dicken's popular tale, A Christmas Carol. The movie used the excess and gaudiness of the 80s to really emphasize how timeless the story is.
In the film, Bill Murray plays a high-strung, self-centered TV executive who belittles everyone around him. However, as he begins production on a big Christmas Eve special, he's visited by three spirits who attempt to make him a better man. The movie was a huge hit upon release and remains one of Murray's most notable roles.
6

The Santa Clause (1994) – 71%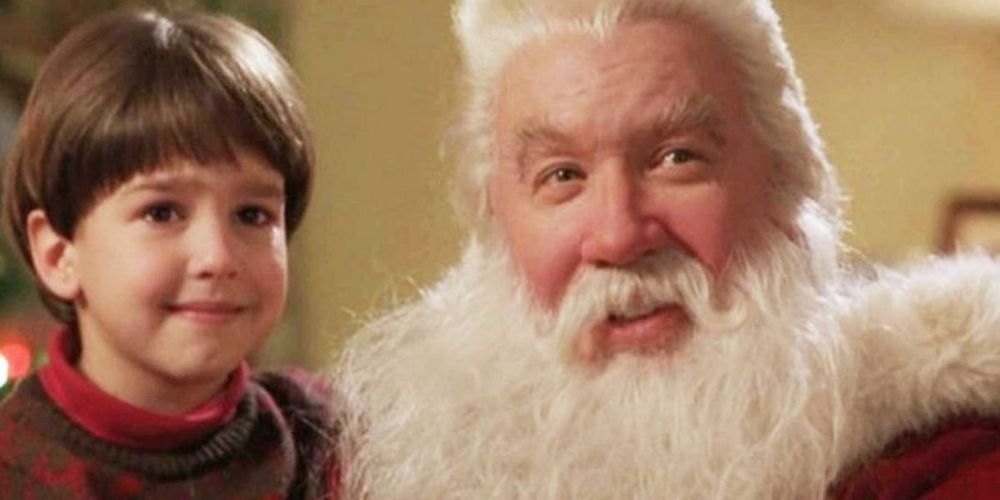 The Santa Clause not only holds a 71% critical rating, but it's also certified "Fresh" by Rotten Tomatoes. The film centers around Scott Calvin, who accidentally kills Santa… and ends up becoming the new Santa to replace him. The movie holds a sort of magic and wonder that keeps it a perennial holiday favorite season after season.
RELATED: 10 Best Santa Claus Movies, Ranked
In their review, People magazine even called it "the most playfully amusing, inventive new cinematic Christmas fable in several decades."
5

The Muppet Christmas Carol (1992) – 76%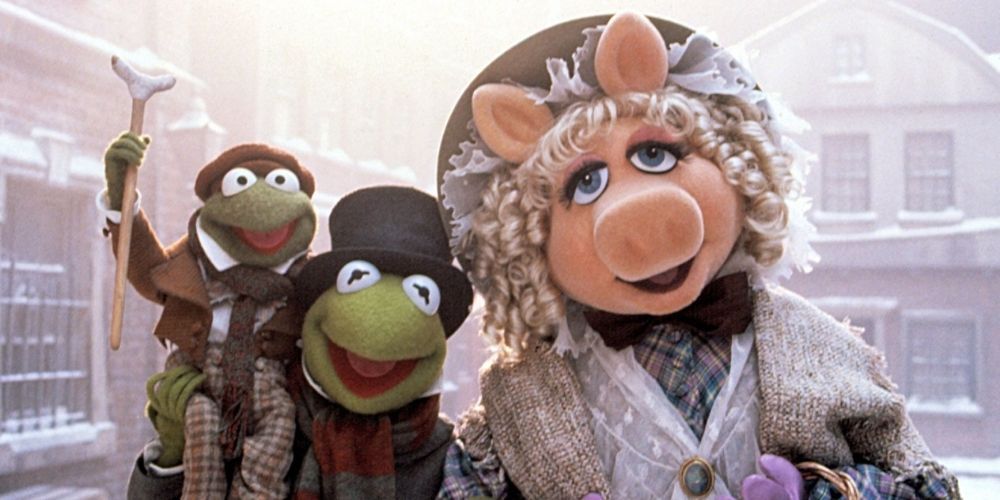 Another certified "Fresh" film, The Muppet Christmas Carol once again reinterpreted Dicken's A Christmas Carol, although this outing incorporated that classic Muppets twist. Joining Kermit, Miss Piggy, and the rest of the gang was comedic legend Michael Caine, who played Scrooge. The movie was praised for its original songs, elaborate sets, wit and humor, and Caine's outstanding performance.
4

Bad Santa (2003) – 79%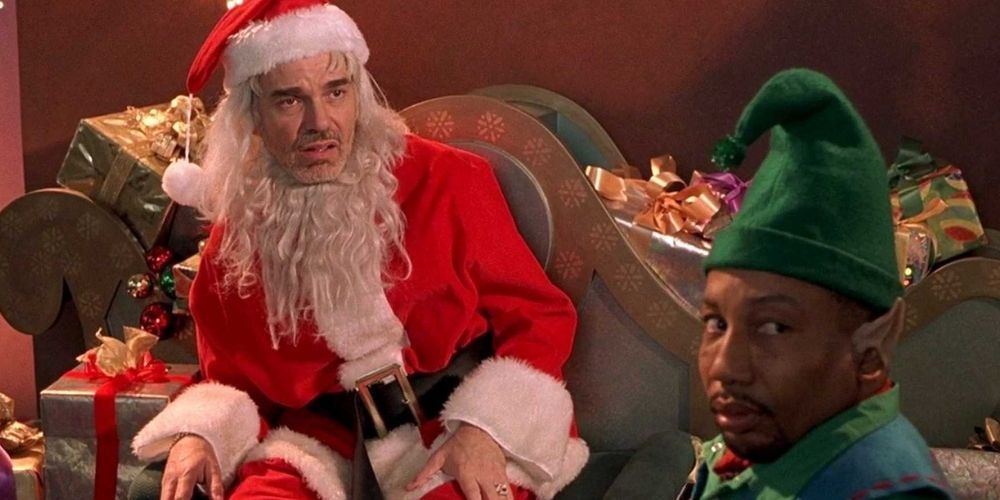 In what is easily the most offensive Christmas movie ever made, Billy Bob Thornton plays Willie, a depressed, alcoholic sex fiend who plays a mall Santa in order to pull off robberies. However, after befriending a bullied young boy, Willie starts to learn that there might be more to life than cheap highs.
RELATED: Billy Bob Thornton's 10 Best Rolls, According To Rotten Tomatoes
Joining Thorton in the cast was Gilmore Girls' Lauren Graham and the late Bernie Mac. In their positive review of the film, Time Out humorously called Bad Santa, "wonderfully tasteless, gloriously non-PC, admirably bilious; humorless souls should steer clear."
3

Elf (2003) – 84%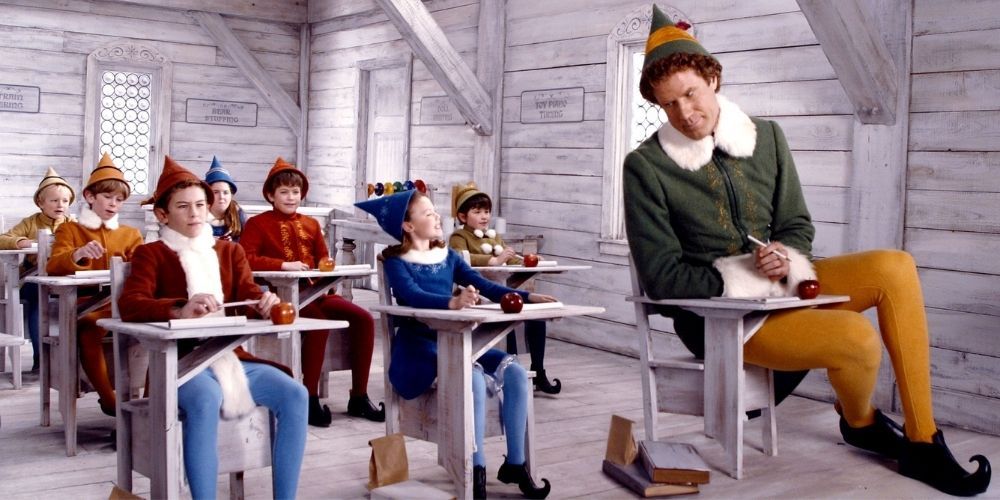 In what many consider to be a modern classic, Elf follows Buddy, a human who was mistakenly taken to the North Pole and raised as one of Santa's elves. However, as Buddy grows into adulthood, he realizes something isn't right. He decides to head to New York City to find his birth father… and madness soon follows.
The film also has a phenomenal supporting cast, including Mary Steenburgen, Amy Sedaris, Zoey Deschanel, Ed Asner, and many more.
2

A Christmas Story (1983) – 89%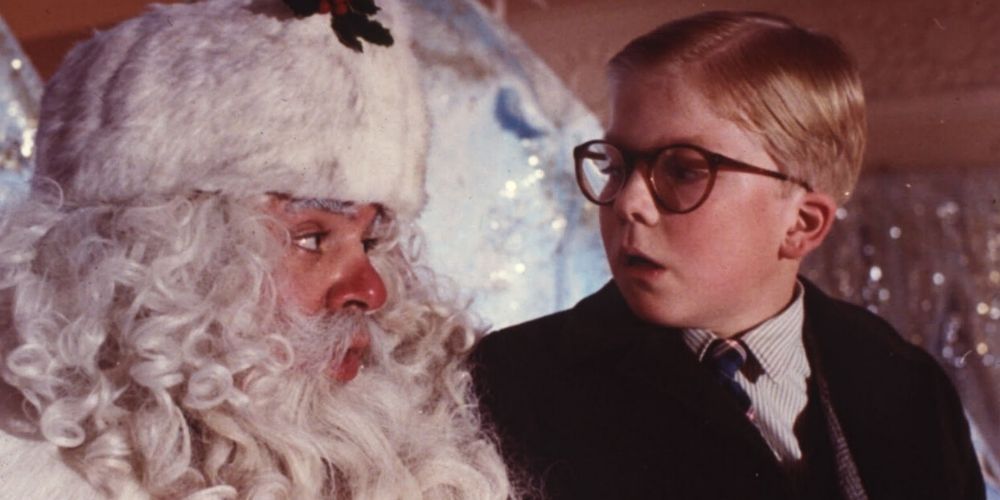 Many people don't know that this certified "Fresh" movie, which has become a holiday classic, actually bombed upon its initial release. During its opening weekend, it only grossed $2 million in sales. It wasn't until the movie began playing on TV that a following really began.
RELATED: A Christmas Story: 10 Iconic Quotes We will Always Remember
Nowadays, it's played for 24-hours straight on Christmas, it's performed in theaters, and the house where the movie was filmed is now a museum. Audiences connect to the lovable and relatable Parker family, and they've become an integral part of many people's Christmas traditions.
1

How the Grinch Stole Christmas (1966) – 100%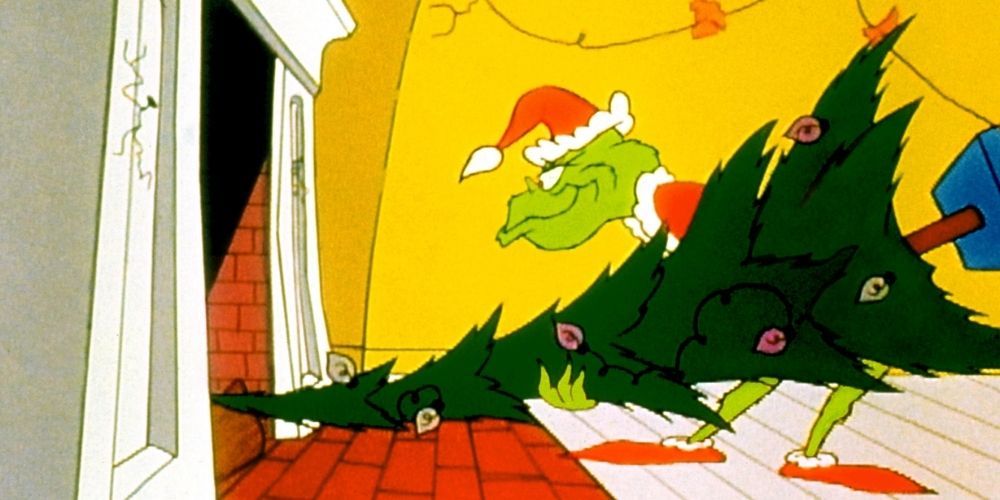 1967's How the Grinch Stole Christmas not only introduced the world to The Grinch, but also to other memorable characters like Cindy Lou Who, and Max the dog. It also gave the world the now-famous theme song, sung by Thurl Ravenscroft. The Grinch has been adapted numerous times and has helped show kids everywhere the true meaning of the season.
The 26-minute long TV movie was at times sad, at others hilarious, but always iconic, and it's safe to say that How the Grinch Stole Christmas changed holiday entertainment forever.
NEXT: 10 Holiday Movies For People Who Don't Like The Holidays