Holiday classics are everywhere this time of year, but there are so many to choose from! The holidays bring a feeling of nostalgia and Amazon's video streaming platform has everything from action and adventure to good old-fashioned holiday classics. While Amazon does offer free streaming on certain movies for Prime Members, the movies on this list are available for both Prime and non-Prime members for an extra fee.
Related: 10 Romantic Holiday Movies To Binge-Watch On Netflix
With Amazon's extensive library of movies, there is something for everyone this holiday season from tear-jerkers to laugh out loud comedies that are guaranteed to spark some holiday cheer.
10

The Santa Clause – 6.5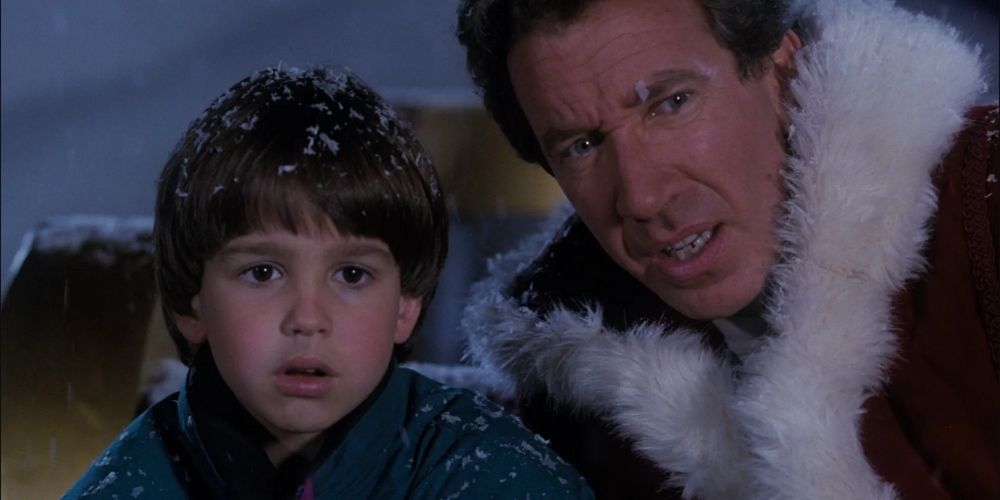 Tim Allan plays an extraordinarily convincing Santa Clause in this true holiday classic, The Santa Clause. Doing his best as a single father, Scott Calvin (Tim Allan) reads his son, Charlie, a Christmas bedtime story but when he hears a clatter on the roof and goes out to investigate, he startles Santa, causing him to fall, leaving a bewildered Scott and nine reindeer to take over his nightly duties.
The Santa Clause is a feel-good classic holiday movie with a magical plot that was released in 1994 that fans can still watch and enjoy today.
9

The Polar Express – 6.6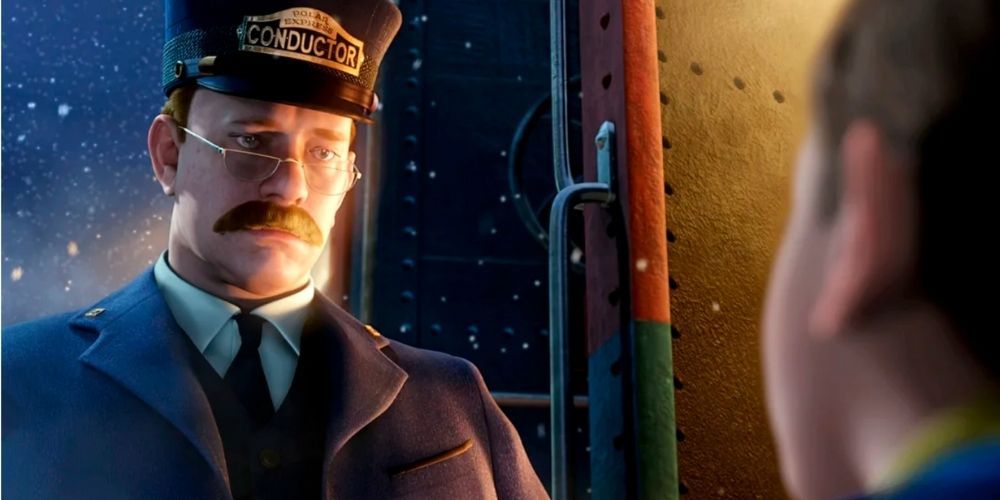 The Polar Express, originally a book written and illustrated by Chris Van Allsburg is another holiday classic that easily takes a spot on this list. The Polar Express movie, directed by Robert Zemeckis, came out in 2004 and follows a young boy who is invited onto a magical yet mysterious train on Christmas Eve to visit Santa along with other children.
Both the book and the movie take audiences on a magical ride to another world and are timeless classics that fans love to enjoy during the cozy holiday season.
8

Elf – 6.9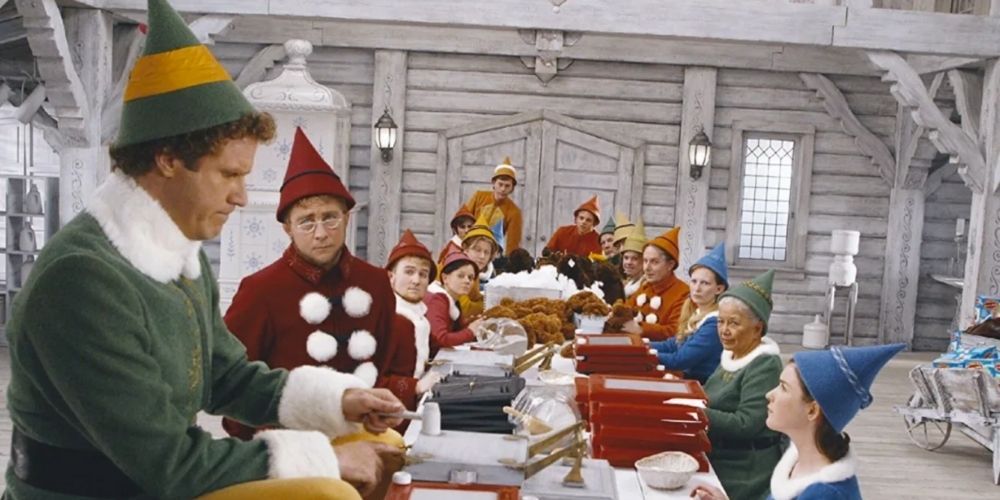 Will Ferrell alongside a star-studded cast, did an incredible job playing the joyful, child-like yet extremely obsessed with Christmas, Christmas elf, Buddy, in the 2003 classic, Elf. Regardless, Elf slides into the middle spot on this list with a rating of 6.9 on IMDb.
Related: You Sit On A Throne Of Lies: 10 Behind-The-Scenes Facts About Elf
Elf is the story of Buddy, a human who grew up in the North Pole with Santa and the other elves. Buddy never feels like he really fits in with everyone else and decides to look for his biological father in hopes of reuniting with his family. It's a heartwarming holiday tale that is a natural Christmas classic.
7

Home Alone – 7.6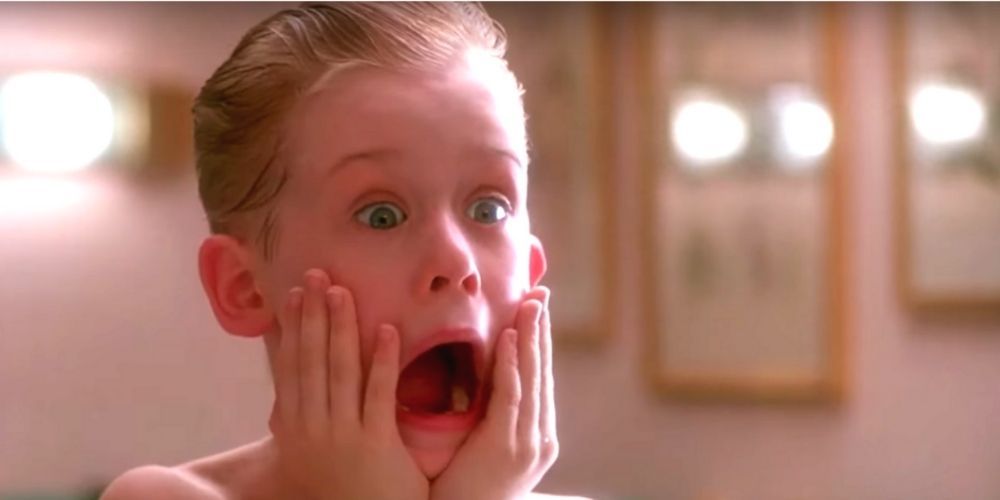 Home Alone, a classic among classics, comes in at number five on this list sandwiched between Elf and National Lampoons Christmas Vacation. Audiences everywhere fell in love with Macaulay Culkin's interpretation of 8-year-old Kevin McCallister who is accidentally left home alone while his family goes on vacation.
After believing he has made his family disappear, Kevin must use his wits, some quick thinking, and a few innovative traps to protect his family's home from two burglars played by Joe Pesci and Daniel Stern. Home Alone brings some hilarious scenes, and memorable lines fans have continued to quote since it was released in 1990.
6

National Lampoons Christmas Vacation – 7.6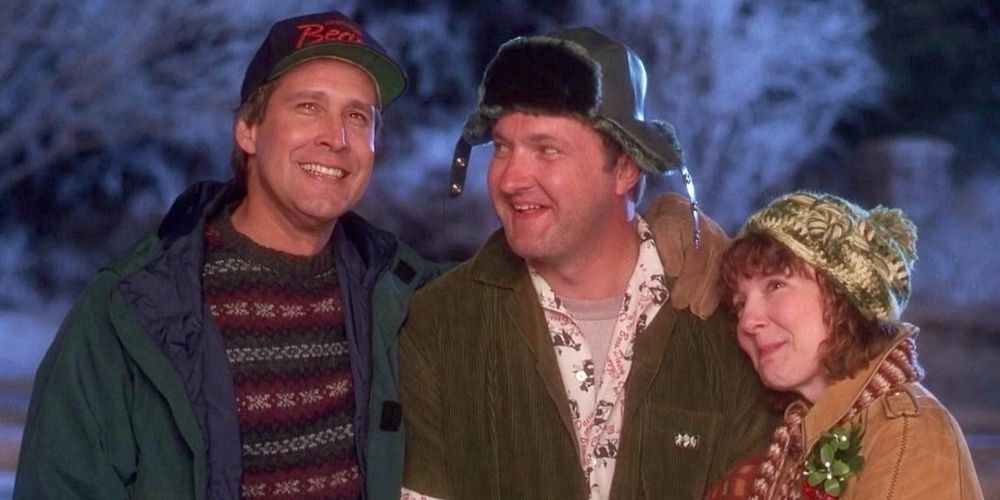 Whether it's overbearing inlaws, insensitive bosses, or family members with zero boundaries, fans everywhere can relate to National Lampoons Christmas Vacation. Chevy Chase plays Clark, in one of his best roles to date and continues to bring the laughs along with a much-needed relatability to holiday classics.
Clark, Ellen, and the rest of the Griswald family gnaw through cat food infused jello, deal with burnt down Christmas trees, and embarrassing cousins while trying to get through the holiday season unscathed. National Lampoons Christmas Vacation was released in 1989 and ties with Home Alone with a rating of 7.6 on IMDb.
5

A Christmas Story – 7.9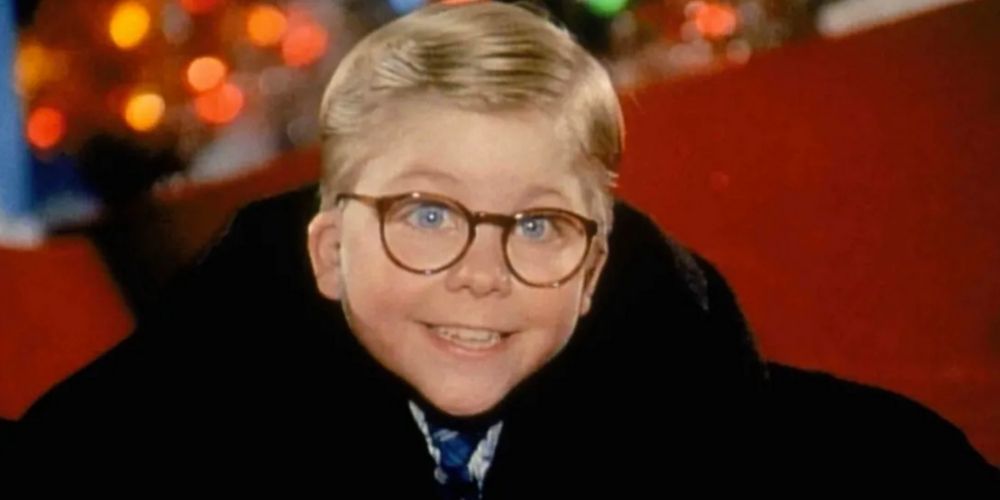 "Oh, Fudge!" poured from every child's mouth as a placeholder for the unsavory curse word after Ralphie's famous line in A Christmas Story was shown in homes everywhere. Audiences fell in love with the gruff nature of Ralphie's father, his mother's kind heart, and his brother Randy's famous mashed potato scene.
As well as Ralphie's Christmas dream of receiving a Red Ryder BB Gun. A Christmas Story was released in 1983 and continues to be a holiday classic that's played for a full 24 hours on Christmas Day.
4

The Nightmare Before Christmas – 8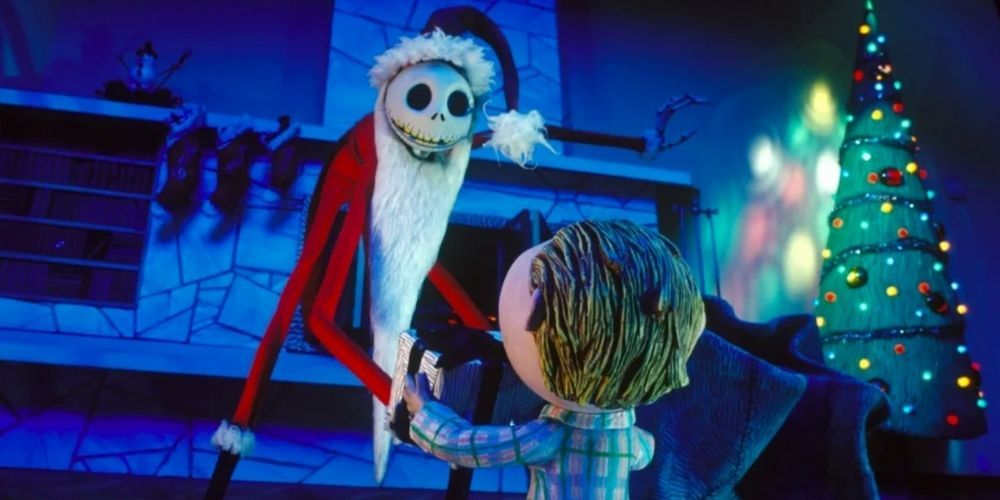 While The Nightmare Before Christmas does have some Halloween elements to it, the premise is based on Jack Skellington, The Pumpkin King, becoming obsessed with all things Christmas. His obsession begins after he stumbles into the Christmas Town portal but he just can't seem to get Christmas right.
This leads to Jack, his ghost dog Zero, and Sally, a humanized ragdoll, searching for Sandy Claws to make Halloween Town more cheerful and Christmas like. Making this 1993 Holiday movie a classic for fans everywhere and topping this list as the fourth-highest-ranked holiday classic on Amazon.
3

Mickey's Christmas Carol – 8.1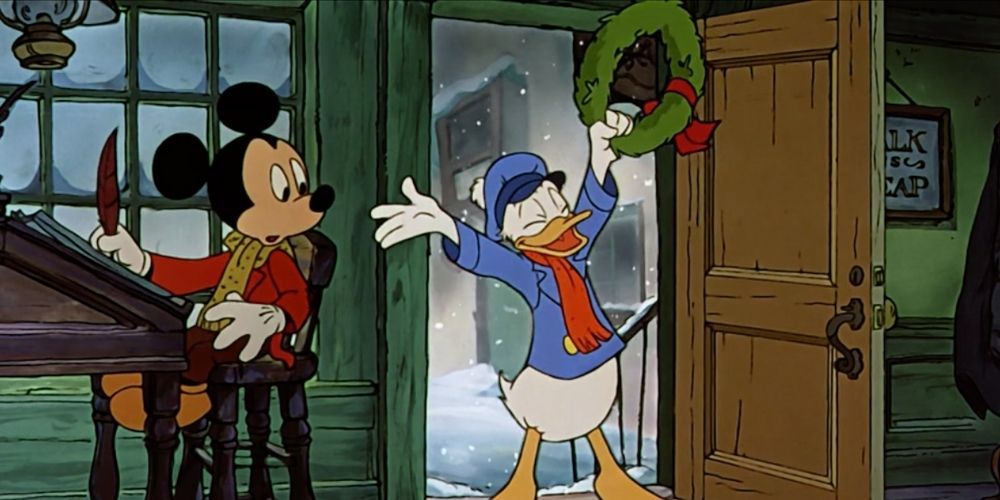 Mickey's Christmas Carol depicts the same Christmas Carol storyline audiences have fallen in love with but has a fun Disney twist with all the classic Disney characters. Uncle Scrooge McDuck is visited by three spirits in hopes to remind him of the joys of Christmas while the other characters help bring joy to audiences and families.
Related: 10 Perfect Disney Movies To Watch During The Holiday Season, Ranked According To Metacritic
With numerous adaptations of A Christmas Carol, Mickey's Christmas Carol came out in 1983 and takes the third spot on this list with an 8.1 rating and a high recommendation for this holiday season.
2

Dr. Seuss' How The Grinch Stole Christmas! – 8.3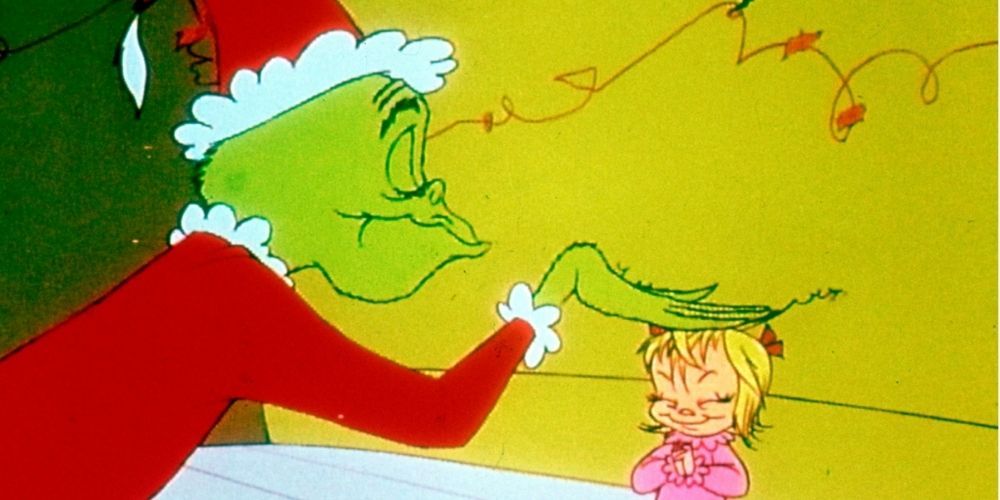 Similar to A Christmas Carol, there are many adaptations of How The Grinch Stole Christmas! such as Jim Carry's interpretation of the Grinch character in 2000 and the more recent 2018 animated version, The Grinch.
But none of them hold a candle to the original that came out in 1966. Following the original storyline, audiences know and love, Dr. Seuss' How The Grinch Stole Christmas! has all the same characters with a twist of nostalgia. The Grinch's own heart may be two sizes too small but he always manages to tug at the audience's heartstrings every single time.
1

It's A Wonderful Life – 8.6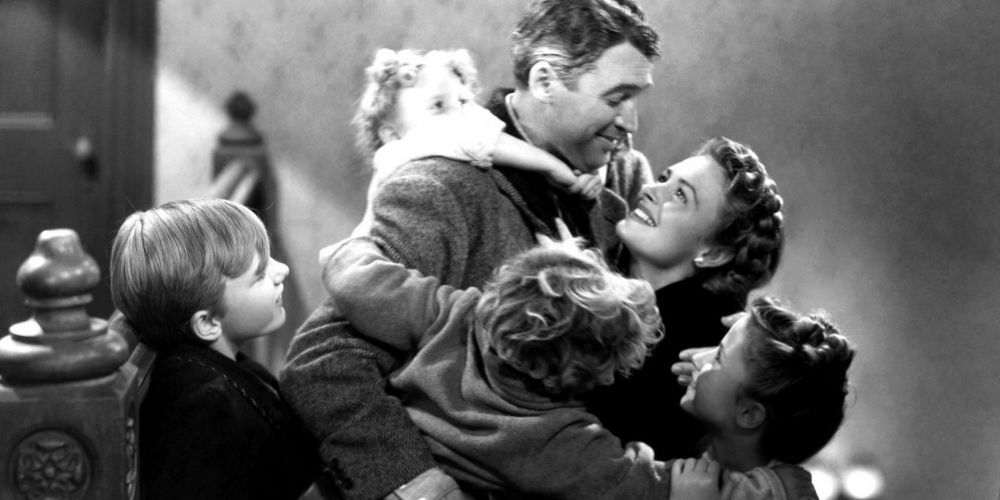 It's A Wonderful Life depicts a sad story of a man named George, who has given up his dreams for his family and has gotten himself into some tough financial situations. The movie deals with some pretty heavy topics such as declining mental health specifically around the stressful holiday season.
This the oldest movie on this list and also takes the top spot with a ranking of 8.6 on IMDb. It's A Wonderful Life, a natural holiday classic, was released in 1947 and has left fans raving for decades. Young or old, this black and white holiday classic is a tear-jerker with a beautiful final message.
Next: 10 Of The Coziest Holiday Movies You Can Already Stream On Netflix Today