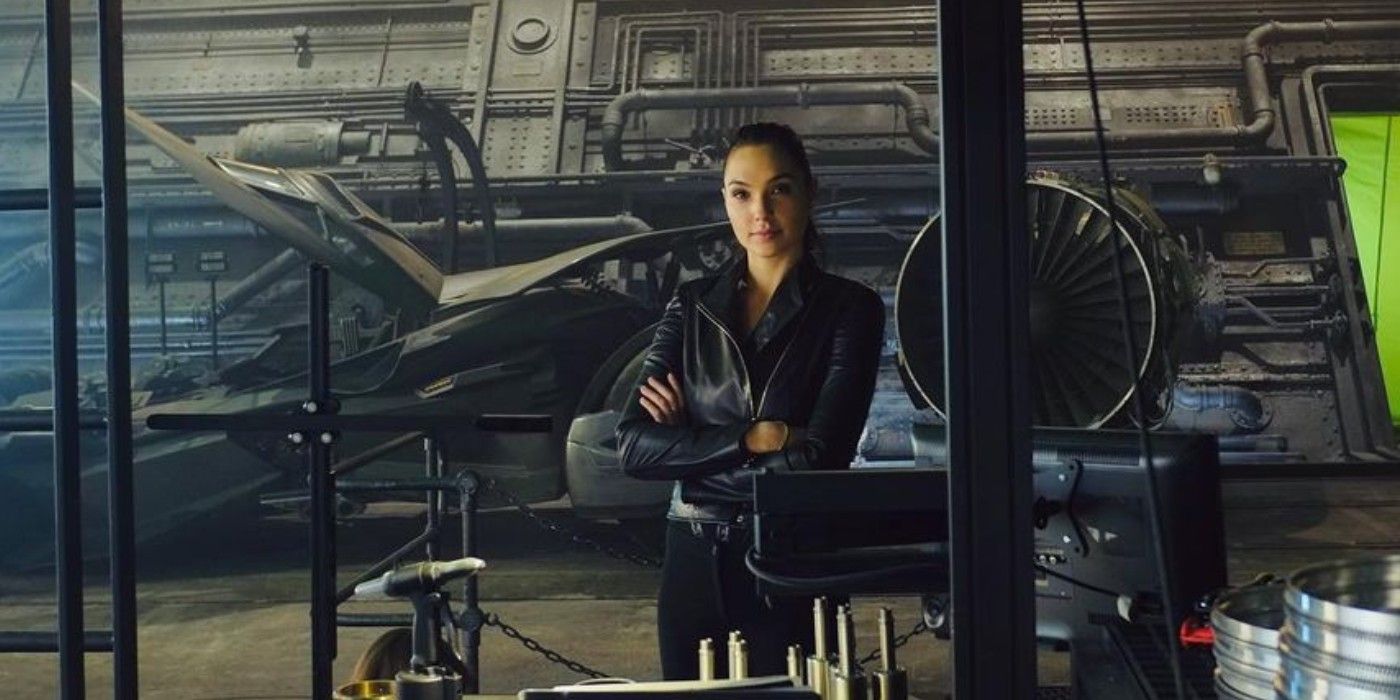 The latest image from Zack Snyder's Justice League shows actress Gal Gadot standing beside the Batmobile. Nearly three years ago, the first live-action Justice League debuted in theaters, and despite initial excitement, fans were ultimately disappointed by the finished product. It later became apparent that the version of Justice League released in theaters was far different than the one fans had been promised, largely because it changed hands during production. Director Zack Snyder set out to make Justice League, but he left production midway through due to a family tragedy. Joss Whedon stepped in at Warner Bros.' behest and changed a vast majority of Snyder's original take. As a result, fans have long campaigned for the release of Snyder's version.
At long last, Snyder's most dedicated fans are getting what they want. Earlier this year, it was confirmed that Snyder's Justice League (fondly named the Snyder Cut) will be released in 2021 on HBO Max. The film, which will now be formatted as a four-part miniseries, will tell the story Snyder always intended to tell. It features different arcs and characters from the theatrical Justice League, including big bad Darkseid (Ray Porter) and new addition the Joker (Jared Leto). Over the years, Snyder and others have shared various teases about what to expect from this Justice League.
Related: Zack Snyder Reveals First Look at Martian Manhunter Design In Justice League
The latest Snyder Cut image comes courtesy of cinematographer Fabian Wagner. It features star Gal Gadot, who plays Diana Prince (aka Wonder Woman) in the DCEU, standing beside the famed Batmobile. The picture itself appears to be from a scene where Diana visits Bruce Wayne (Ben Affleck) in his Batcave, which was seen in the theatrical Justice League. However, it's likely the moment will play out differently in Snyder's version. Check it out down below.
Gadot's Diana was front and center in one of the first Snyder Cut clips released, which saw her unveiling the history behind Darkseid and his first invasion of Earth. Justice League is expected to complete the arcs of the various team members, so it'll be interesting to see how Wonder Woman's story changes from one version to another. Between that and the still-upcoming Wonder Woman 1984, Wonder Woman fans have a lot to look forward to.
While the Snyder Cut has yet to receive an official release date, a new trailer will arrive in just a matter of days. Snyder confirmed an updated Justice League trailer will arrive on the three-year anniversary of the theatrical release, which is on November 17. Fans will surely be eager to scour every single frame for new information, particularly because it could feature some moments from Snyder's ongoing reshoots. As everyone awaits the actual release of Justice League, it's good to know there are plenty of teases and sneak peeks to tide them over.
More: Justice League: Darkseid's Modern Look and Armor Revealed in New Image
Source: Fabian Wagner/Instagram