John Woo is one of the most prolific and accomplished action movie directors ever to have stepped behind a camera, and he needs little in the way of introduction. Western audiences know him primarily for his work on several major Hollywood hits, like Hard Target, Mission: Impossible II and Face/Off, but that's just scratching the surface of his resumé.
RELATED: 10 Critically Acclaimed Action Movies That Were Box Office Bombs
Woo has been making films since the late 1960s, and his lengthy career has cranked out some of the best action movies ever made.
10

Paycheck (2003) – 6.3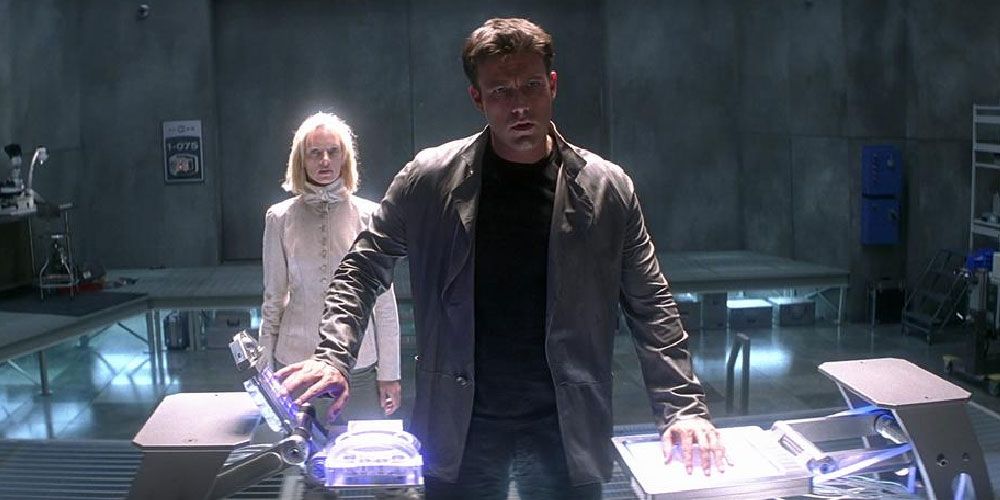 John Woo has made a name for himself in mainstream Hollywood, thanks to the runaway success of films like Face/Off and Mission: Impossible II. He next teamed up with Ben Affleck in Paycheck, a fast-action film with a very unique and intriguing storyline.
Affleck plays Michael Jennings, a brilliant reverse-engineer who steals technology on behalf of rival corporations before the memory of his work is voluntarily erased from his mind. One particular job seems to go awry, however, leaving Jennings fighting for his life while trying to piece together three years of his life that he can no longer recall.
9

The Dragon Tamers (1975) – 6.4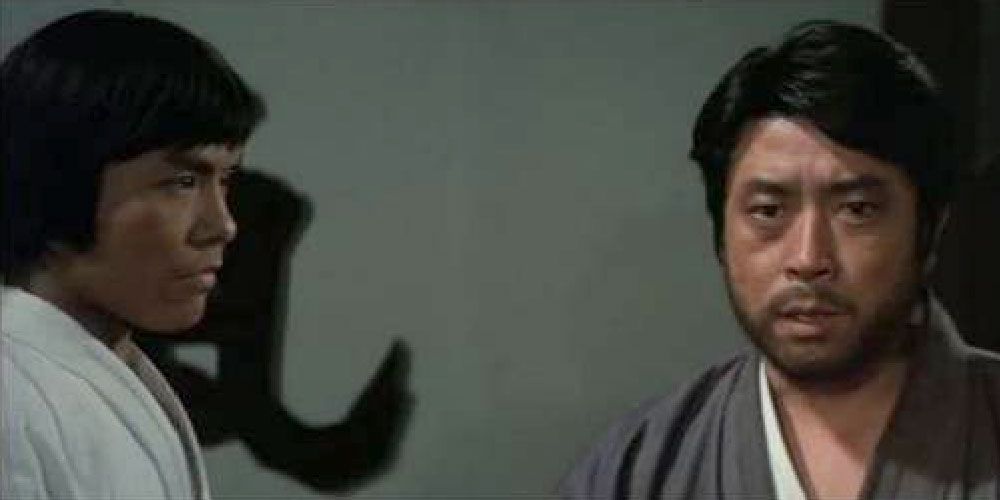 One of John Woo's earliest works was this 1975 martial arts film created for Golden Harvest. It tells the story of a Chinese student who travels to Korea in order to learn the ways of Taekwondo, only to run afoul of a notorious gang seeking to inflate their numbers by initiating the local martial arts schools.
The film is notable for having Jackie Chan on board as production assistant. It would also serve as a good practice round for the kind of kinetic action scenes that Woo would later perfect and claim as his signature directorial style.
8

Once A Thief (1991) – 6.8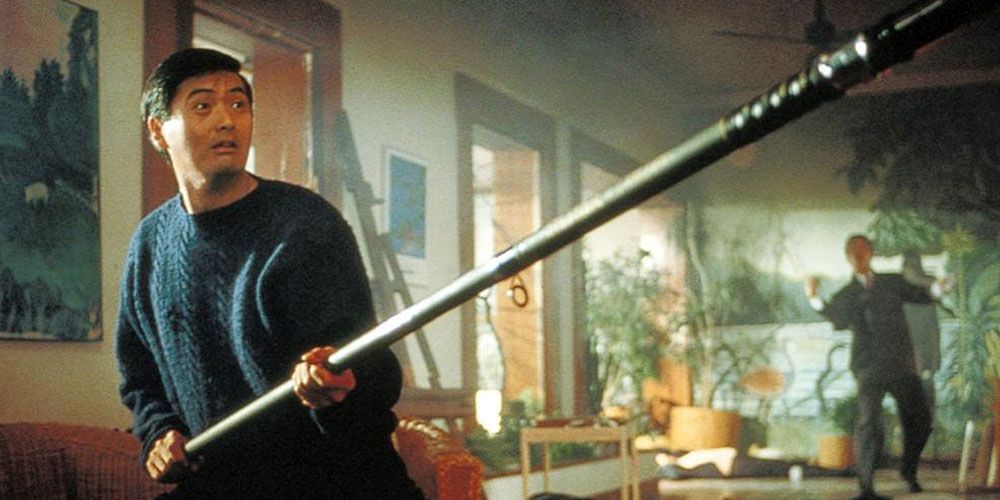 John Woo injected a bit of romance and some good-natured comedy into 1991's Once A Thief, a story about three master thieves in pursuit of a prized painting with a highly controversial presence in each of their respective pasts. Chow Yun-Fat, again, starred in the film as the lead in a Woo film, which would continue on to Hard Boiled in 1992.
The film received six award nominations for Best Actor, Film, Picture, Editing and Director, making it one of his most critically successful films that wasn't a straight-laced action blood-fest.
7

Reign Of Assassins (2010) – 6.8
2010's Reign Of Assassins was actually a co-directorial partnership between John Woo and Chao-Bin Su, but it features all the best elements of martial arts cinema, as well as notable talent, like Michelle Yeoh. The story is set in ancient China and focuses on Zeng Jing, a deadly assassin pursued by her own kind, who are after the mystical remains of a Buddhist monk.
John Woo served primarily as a guide for director Chao-Bin Su and stayed on set much of the time to offer advice. He also jumped into the editing with the film's editor during post-production, lending his talents across several key areas.
6

Last Hurrah For Chivalry (1979) – 7.1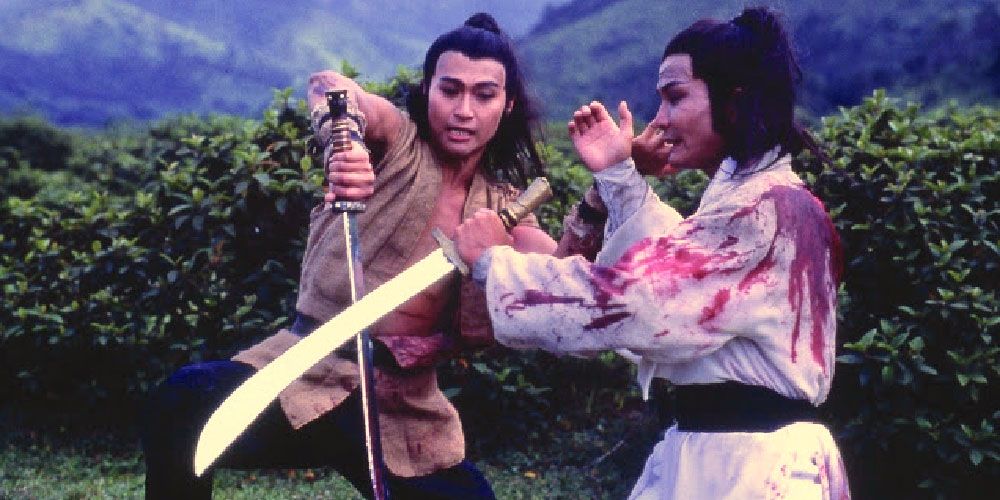 John Woo rounded off the 1970s with this martial arts film that would set the tone for several of his future movies with a similar thematic approach. The story revolves around two assassins who agree to help out a local merchant who craves revenge against a kung fu master.
RELATED: 10 Great Action Films That Critics Thought Were Average
While big on action, Woo injected a lot of suspense and character development into the film in order to create a sense of distrust and deception. He dedicated the film to his mentor, Chang Cheh, a director with more than 90 films under his belt before his retirement in 1993.
5

Face/Off (1997) – 7.3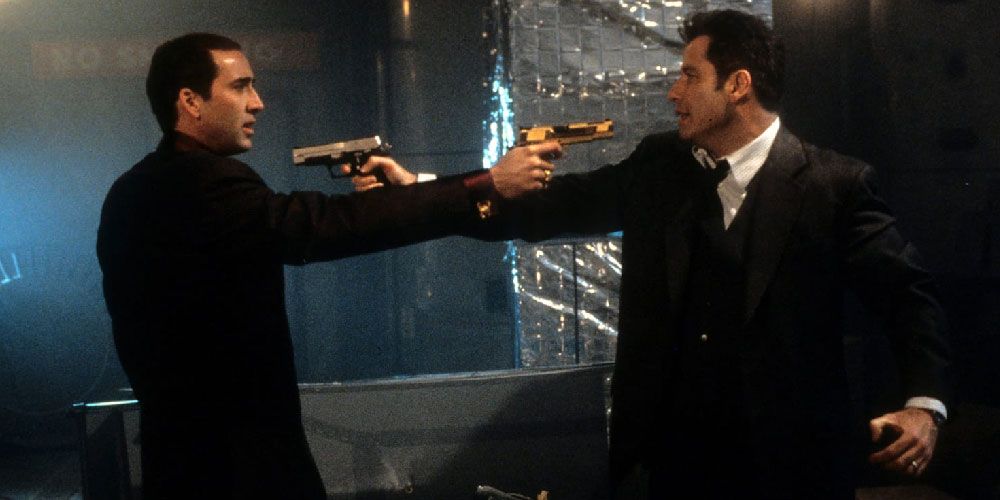 John Woo hit the big time in 1997 with this ultra-popular Hollywood action flick starring John Travolta and Nicholas Cage as a cop and criminal who literally switch identities after their faces are transplanted onto one another. Woo's potent action style was already known to audiences following his work on 1993's Hard Target, starring Jean-Claude Van Damme.
Woo managed to hit all the right notes in Face/Off when it came to big set pieces, explosions and frantic, stylish gunplay. The movie is a nod to Woo's earlier film Hard Boiled, featuring a cops and robbers theme, along with some of the most spectacular action sequences ever put on film.
4

Red Cliff 1 & 2 (2008 / 2009) – 7.4 / 7.6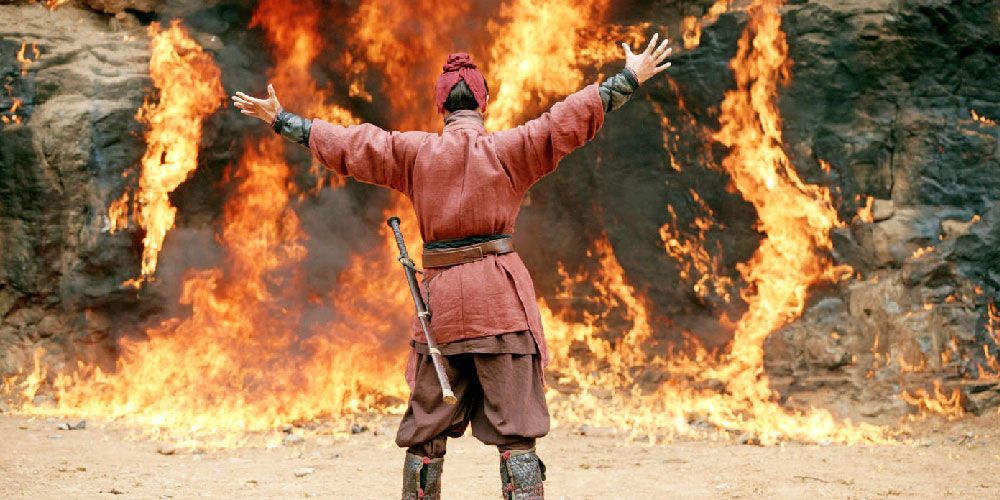 Red Cliff was a two-part story directed by John Woo that centers on the final days of the Chinese Han Dynasty in 208 A.D. The story focuses on Emperor Han's attempt to unify China by declaring war on the South and West. These two nations formed a shaky alliance to fight back against the Emperor.
Woo's action experience proved invaluable, especially when it came to the large set pieces and dramatic large-scale battles. This two-part epic is masterfully shot and gorgeous to look at, thanks, in large part, to Woo's incredible attention to style and detail.
3

Bullet In The Head (1990) – 7.6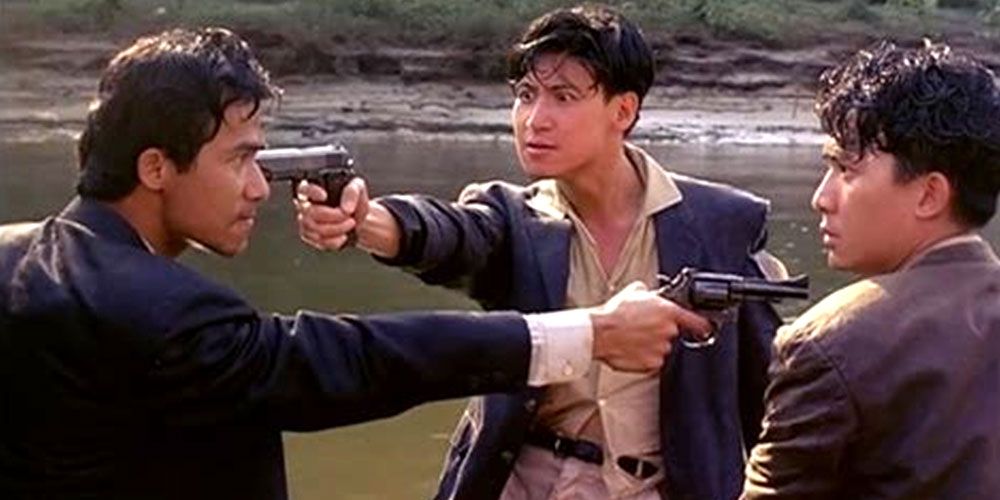 Woo was beginning to inch ever-closer to worldwide acclaim by the time the 1990s had begun, and Bullet In The Head was his first step forward, following the success of The Killer, just a year prior. This crime film focused on three friends who flee Hong Kong for Saigon after murdering a gang member.
In Saigon, they begin dabbling in the criminal underworld by running black market supplies during the Vietnam War. When they are captured by the Viet Cong, their friendship (and lives) become tested to their absolute limits.
2

The Killer (1989) – 7.8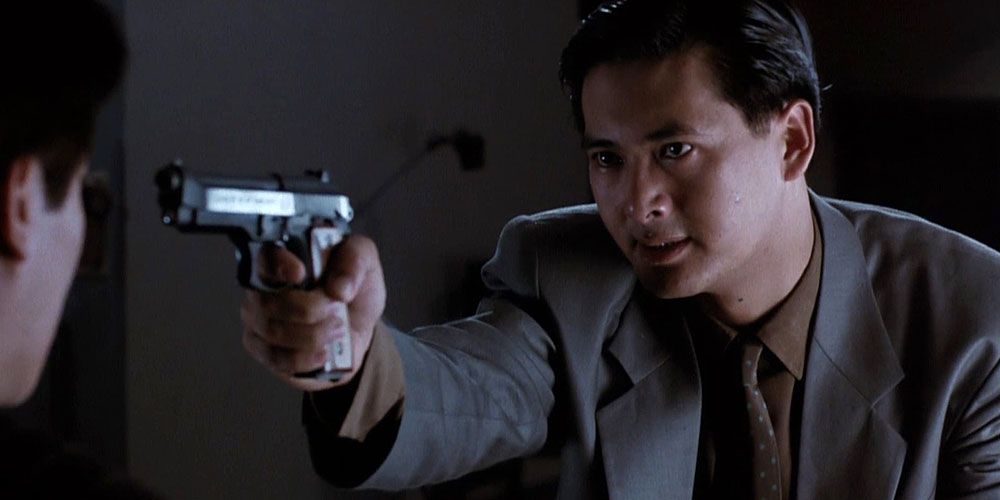 John Woo teamed up with Chow Yun Fat in 1989's The Killer, a story about a deadly assassin who accidentally blinds an innocent woman during a hit and strives to make amends by paying for an operation to restore her sight. In order to do so, he has to take on one more job to gather the necessary funds.
RELATED: The 10 Weirdest Action Movies Of The 2010s
Naturally, things go awry when he's double-crossed, leaving him empty-handed. At the same time, he's also pursued by a local cop who is hot on his trail and ready to bring him to justice, before learning what the assassin's true intentions are.
1

Hard Boiled (1992) – 7.8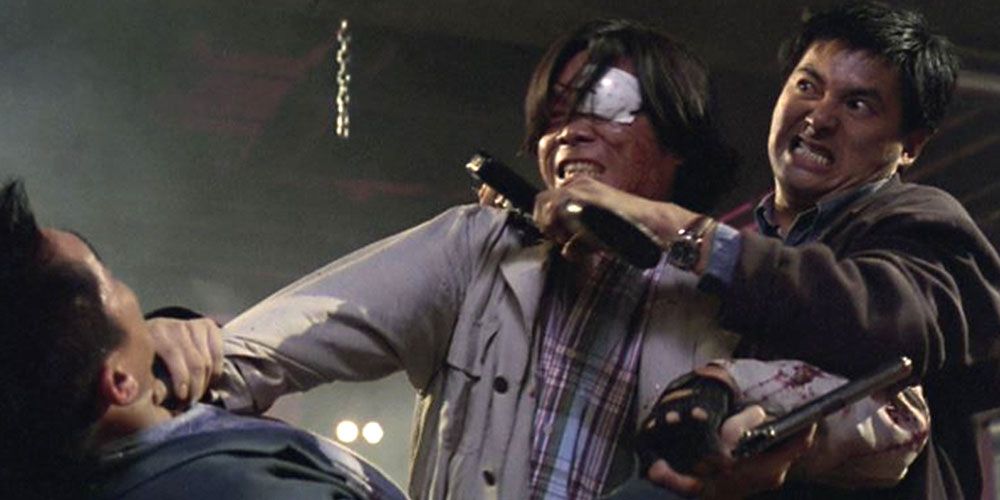 Hard Boiled represents the pinnacle of John Woo's talent wrapped up in one complete package with a nice little bow on top. It's the action movie's action movie – a triumph of directorial mastery, incredible action scenes and a cool style that would make Jack Nicholson blush.
Woo, once again, teams up with Chow Yun Fat as a gritty cop who works with an undercover agent to take down a vicious mob boss. It's one of the bloodiest, baddest and most intense action movies ever filmed, and no single director has been able to match its signature style to this day. Definitely a must-watch.
NEXT: 10 Action TV Shows That Were Canceled For Strange Reasons