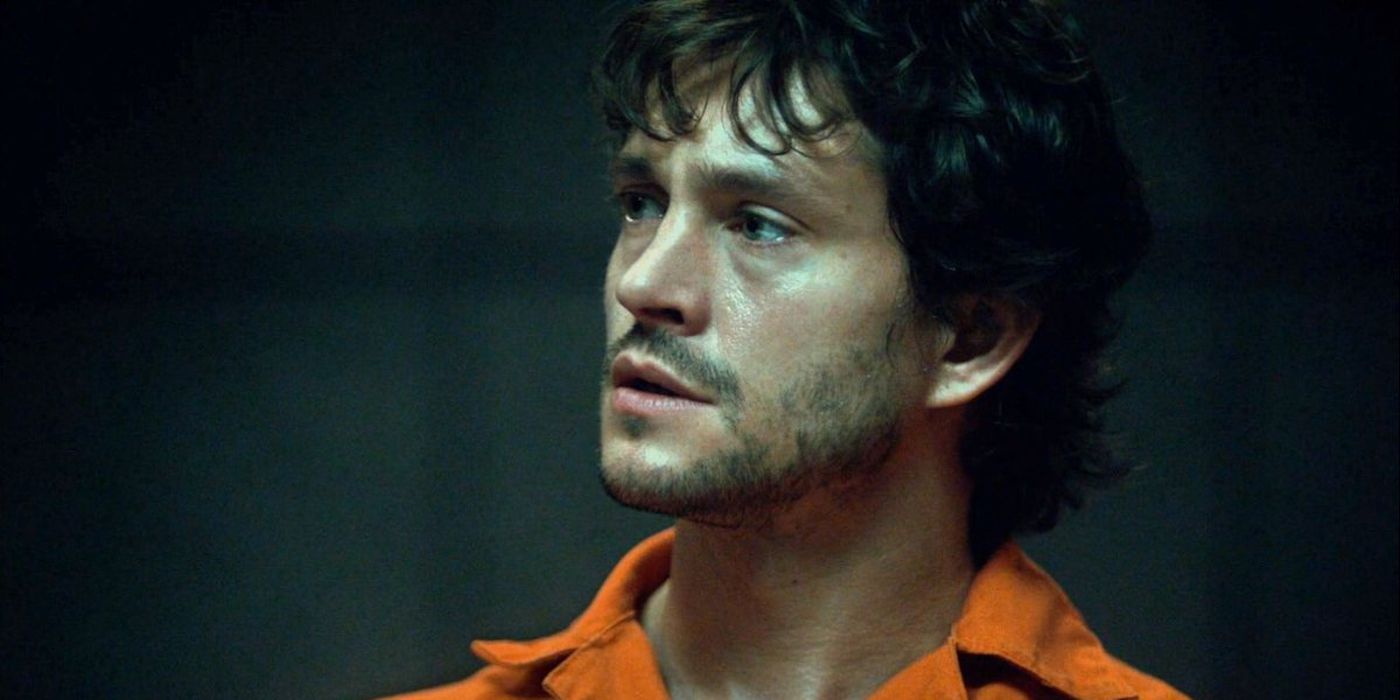 Hannibal creator Bryan Fuller says that a potential season 4 could take viewers into the brain of Will Graham. Hannibal ran for three critically acclaimed seasons on NBC before its ambiguous conclusion and subsequent cancellation. After the series' recent debut on Netflix, new calls for the show to be revived for a fourth season have ignited. Fuller has steadily teased what a potential Hannibal season 4 could look like ever since the series ended in 2015.
Starring Mads Mikkelsen, Hugh Dancy, and Laurence Fishburne, the series was known for its violent and decadent visuals. It followed characters Will Graham and Hannibal as they pursued one another, both for the crimes Hannibal has committed and because of their unexplainable attraction to each other. The constant cat-and-mouse chase between the two became the driving force of the series that eventually led to a cliffhanger of an ending.
Related: Hannibal Season 1 Episode 1 Brilliantly Reinvented The Character's Origin
In a new interview with Rolling Stone, Fuller talks about the making of Hannibal and gives details on his vision for a potential season 4. In that vision, Fuller talks about going back to earlier seasons to revive the dynamic between Will Graham and Hannibal, one that had changed deeply because of the events of the series. In addition, by exploring this dynamic, Fuller hopes to go deeper into the psyche of his main character, exploring the machinations of his mind:
It was not so much about a rebranding as [being] able to go back to earlier dynamics through a brand new prism, which was Hannibal and Will getting to know each other from a different state of mind. I'd want to play point-of-view in a dramatic way. I think I've said that season four is Inception meets Angel Heart. And that means that there's going to be considerable mind-palacing and obfuscating of reality, or at least the perception of reality. And the thing that I'm most excited about is, because there's going to be such a mental landscape to explore, that means actors who play characters who have previously died can manifest in the mess of Will Graham's brain.
Since the series is known for its visual flair, the idea of exploring Will Graham's literal brain is an exciting one. Fuller's inspiration being Inception is another exciting tidbit, one that gives the creator the chance to do pretty much anything he wants. The show already pushed the boundaries of what could be shown on network television. Going even further with that, Fuller could take it to a whole new level with his ideas. The show has already explored some of the inner-workings of Will Graham's complicated psychological state, but taking it to Inception-levels basically gives him free reign to introduce any number of new and horrific concepts.
All of this, though, is contingent on whether or not Hannibal does get picked up for a fourth season. The interview, while not a full-on confirmation that Hannibal season 4 is in the works, does seem to hint that at least talks are being had. The show is on both Netflix and Hulu now after living on Amazon Prime for quite some time. If Hannibal is picked up for a fourth season, especially by one of the aforementioned streamers, it could be good news for fans. Not only would they get another season of their beloved show, but streamers are way less restrictive in what is allowed to be on screen. Fuller could dive even deeper into the horror and gore that the show is known for, all without having to worry about being censored by network television.
More: Will Hannibal Season 4 Ever Happen?
Source: Rolling Stone