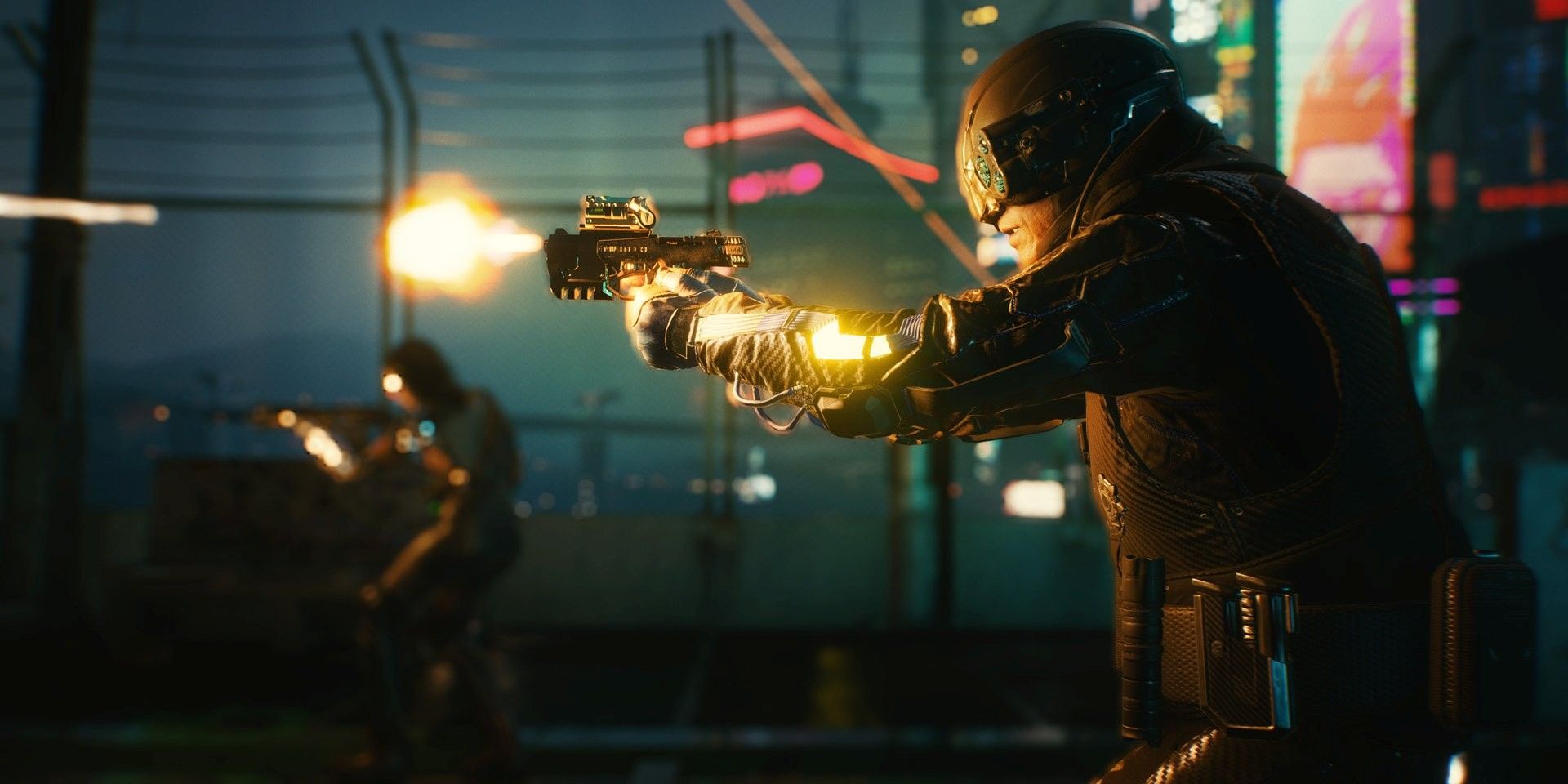 Developers of Cyberpunk 2077 have been getting death threats following the recent game delay, prompting a response from the team. The delay was announced earlier today, directly contradicting multiple statements from the company insisting that the game would face no more delays before its release in November. As of today, that release will be coming on December 10, 2020.
It's understandable for fans to be outraged, especially since CD Projekt publicly swore by the November release as early as yesterday. The team has promised a truly monumental experience, taking place in a sprawling open world littered with incredible details. On the other hand, development has been fraught, even before this third delay. The developer has been gradually removing features that didn't make the cut, in a clearly unsuccessful effort to push the game out on time. Despite the game's increasingly lengthy development process, it's obvious that there's been a lot of crunch during the development process.
Related: How Crunch Hurts Video Games & Their Developers
Such a working process has clearly put a lot of pressure on the developers working for CD Projekt Red. And while many of the fan reactions to the latest delay have been outright humorous, there have been some responses that are simply uncalled for. Senior game designer Andrzej Zawadzki remarked on Twitter that many developers are already receiving death threats from upset fans. Zawadzki quite eloquently illuminated just how unacceptable such behavior is; the devs have been working very hard on this game for many years, and on top of that, they're human beings, just like everyone else. Heaping such vitriol on a complete stranger is a disgraceful way to act.
Recent reports have come out indicating that the devs working on the game weren't notified about this final delay until the news was made public on Twitter. This is a monumental revelation that will surely have severe impacts on these devs' work schedule, and they deserved much more of a heads up than they got. In light of this revelation, these death threats are all the more reprehensible. The delay was something that the developers had no hand in, and which will probably disadvantage them more than it will the customers who are sending the threats. This shameful behavior is simply indefensible from all angles.
Video games are an immense industry, and they represent a hobby that a lot of people are passionate about. Fans have been waiting for Cyberpunk 2077 for years, and they're perfectly entitled to feel bereft when it's snatched from their grasp at the last minute like this. But there's no reason to vent this frustration toward the people who have been working hard and contending with severe workplace crunch and mandatory overtime to make this game happen. Death threats are never warranted or acceptable, and one can only hope that the developers of Cyberpunk 2077 aren't letting themselves get too affected by this shameful display of negativity and hatred.
Next: Report: Cyberpunk 2077'S CD Projekt Red 'No Crunch' Promise Was A Lie
Source: Andrzej Zawadzki