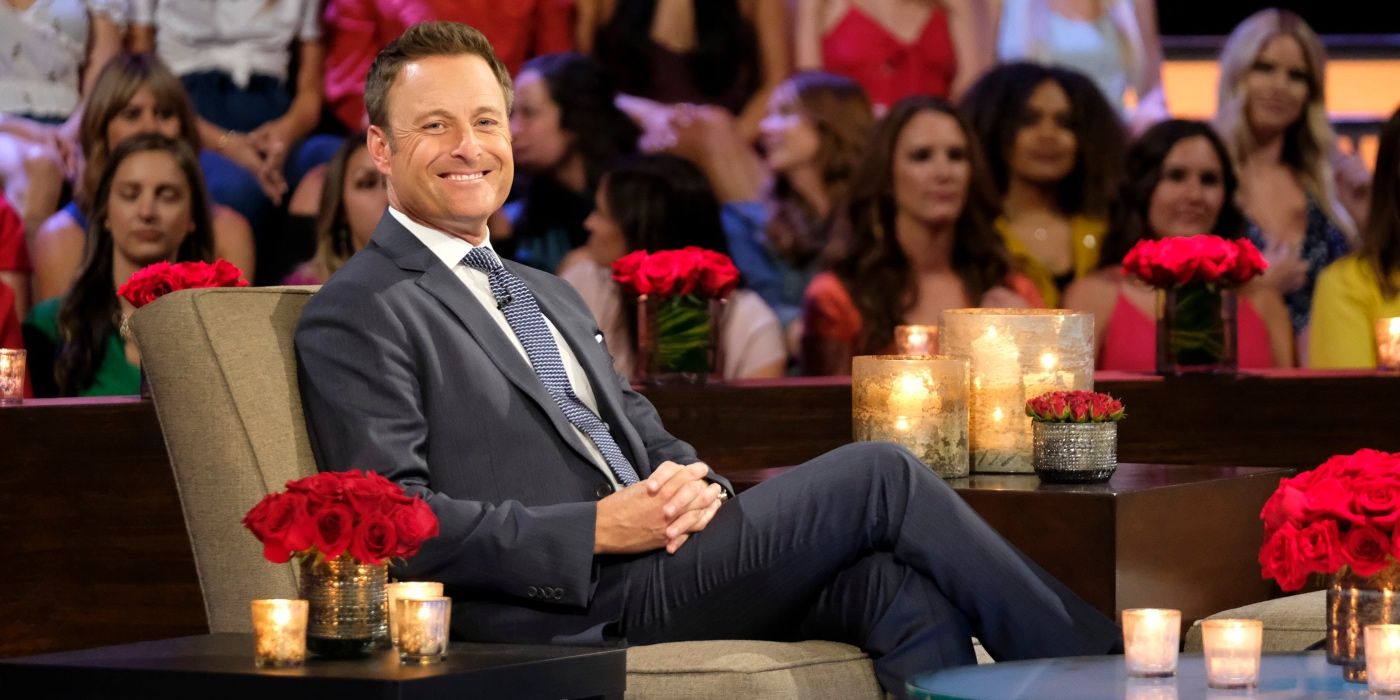 The Bachelorette host Chris Harrison has been a part of The Bachelor Nation since 2002. Yes, he has been hosting The Bachelor and its spin-offs for the last 18 years, and is the only host that the franchise has ever had. So, let's get to know more about him.
Born in Dallas, Texas, Chris started his career as a sports reporter at CBS, Oklahoma in 1993. He then moved on to work with TVG Network, a horse racing channel, and then hosted Designers' Challenge on HGTV. In 2002, he got the opportunity to host The Bachelor. While talking about how he landed the role as the host (via Life And Style Mag), Chris revealed that the show producer, Mike Fleiss, was looking for someone with qualities of a guy next door, who can be "a gentleman, a friend, a confidante" and also a TV host. The producers were looking for a "family man," and at the time, Chris was married to his college sweetheart, Gwen Harrison, and had two kids. But, in May 2012, the couple decided to separate. 
Related: Bachelorette: Reality Steve Hints Tayshia Didn't Pick Anyone By the End Of The Show
Many Bachelorette fans asked the 49-year-old handsome TV personality to be the lead on the show and find the love of his life. But he eventually found love off-screen with Entertainment Tonight producer Lauren Zima. Marie Claire reports that she is a 33-year-old gorgeous TV presenter who has a degree in journalism. The couple has a mutual love for The Bachelor and has been dating since summer 2018. Since Chris and Lauren are popular TV personalities, their jobs keep them pretty busy. However, Chris recently mentioned that he was quarantined with his girlfriend, which helped them grow as a couple. Check out the picture he shared with Lauren on his Instagram account:
Chris has been in the TV industry for almost three decades, so obviously, he has a hefty net worth. ABC hasn't revealed how much they pay the host for a season, but Cosmopolitan can report that he made around $60,000 per episode and about $2 million in 2011. So, he must be getting a lot more now. In 2019, his net worth was estimated to be $16 million, which has now increased to a whopping $25 million! 
Well, he deserves it. Even though he's never the star of the show, he plays his part beautifully. During a media interview, Chris said that he's fine not being the hero because "I always liken it to being a referee — if you notice the referee, that's not a good thing." After handling so much drama in The Bachelorette season 16, he must be thinking of negotiating an increase in his current compensation.
Next: The Bachelorette: Reality Steve Says Tiktok Rumor About Yosef Is True
The Bachelorette airs Tuesdays at 8pm EST on ABC.
Source: Cosmopolitan, Marie Claire, Life And Style Mag, Chris Harrison/Instagram