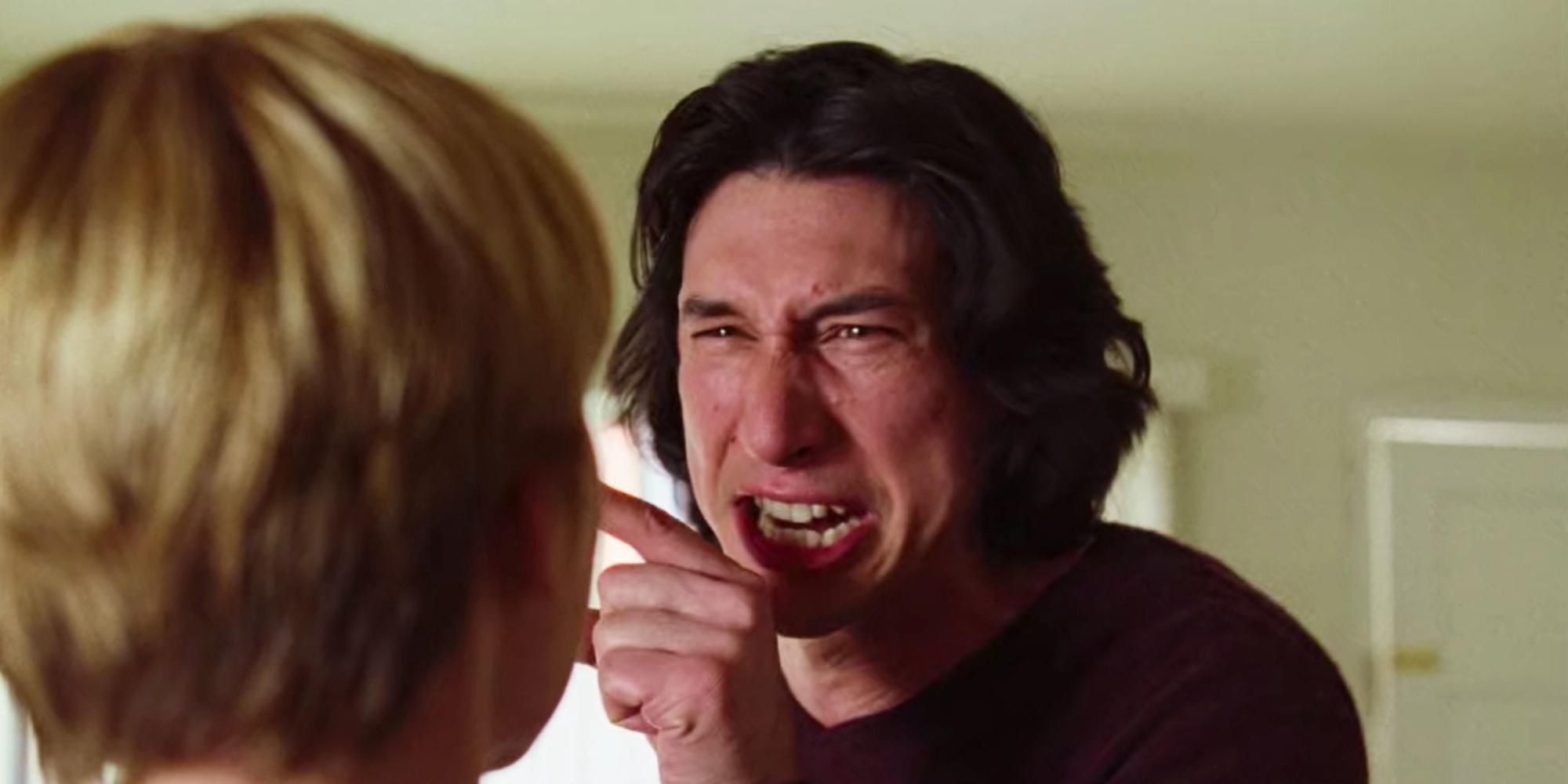 Adam Driver called into the most recent episode of Last Week Tonight to confront John Oliver. The HBO series debuted in 2014 and just aired its season 7 finale. However, the show will be around until at least 2023, thanks to a three-season renewal by HBO in September. Like the majority of other TV series, Last Week Tonight faced a challenge this season due to the coronavirus pandemic. A large portion of it was filmed outside of the show's usual studio, though episodes were still able to air consistently through the spring and summer. A premiere date for season 8 hasn't been announced yet, but Last Week Tonight has premiered in February since season 2.
Oliver is well-known for doing strange, specific bits and long-running gags on his show. One of those involves Driver, who Oliver often references in extensive asides. Typically, he channels the Internet's obsession with the actor and usually takes it too far, to humorous effect. Though the bit has been going on awhile now, Driver hasn't appeared on Last Week Tonight. That changed with this week's finale, where Driver called in to confront Oliver about his inappropriate behavior.
Related: Community: What Happened To John Oliver's Ian Duncan (Why He Left)
The Last Week Tonight clips of the segment (via The Adam Driver Files) show Driver interrupting Oliver in the middle of a bit to call him out. Impressively, Driver commits as much as Oliver does, leading to a hilarious back-and-forth. The ending even shows Driver giving Oliver a taste of his own medicine. Check it out below:
Aside from being a funny moment, Driver's appearance on Last Week Tonight shows the actor is a good sport. He clearly realizes Oliver's repeated references to him have been made in good fun. Driver's call also made for a satisfying conclusion to season 7 and should help tide fans over until the show returns next year.
Last Week Tonight often features celebrities, though in-person appearances stopped with the pandemic. Instead, some have appeared via voiceover or in videos they filmed elsewhere. A July episode notably featured the late Alex Trebek, John Cena, Paul Rudd, Catherine O'Hara, and Billy Porter, with coronavirus the focus of the half-hour. Though the show has still turned out entertaining and effective content during the pandemic, it will be exciting to see Last Week Tonight eventually return to its usual set. At this point, it's impossible to know if that will be possible by the time season 8 premieres, but it's a good sign other late night shows have been able to return to their usual studios already.
More: Star Wars: Battlefront 2 Adds Adam Driver Matt The Radar Technician Easter Egg
Source: Last Week Tonight (via The Adam Driver Files)