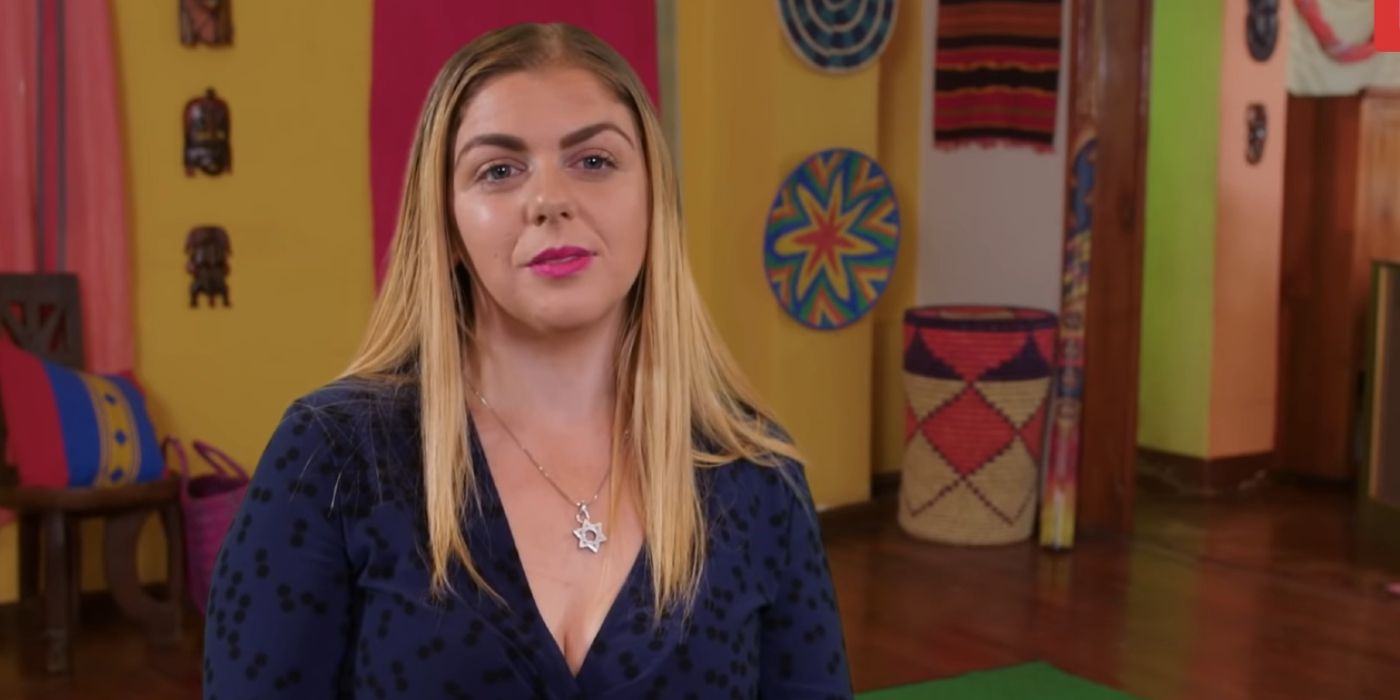 New mom on the 90 Day Fiancé block Ariela Weinberg is close to her Instagram followers. Even though Ariela is best known to keep her relationship updates, and even baby Aviel a secret on social media, she still shares a close bond with her social media fans. In a recent Q&A session, Biniyam's baby mama opened up about her shocking 50 lbs weight loss after her delivery. But along with it, the 90 Day Fiancé star Ariela also revealed she had the TMJ disorder which had an effect on her TV appearance.
Currently, 90 Day Fiancé: The Other Way episodes are showing Ariela deal with a lot of stress in Ethiopia. Following baby Aviel's emergency birth, his imminent baptism has put pressure on both Biniyam and Ari. Ariela, who is Jewish, has been uncomfortable with the idea of Aviel taking up the Christian faith but looks like she might just have to do as Biniyam's family suggests. But then there is Biniyam showing signs of infidelity, which is also why his ex-wife Bria had left him, that's a cause for Ariela's concern. Further problematic is Biniyam not having a stable job, and Ariela's parents Janice and Dr. Fred Weinberg showing their displeasure with it. His dance gigs aren't sufficient to give Ariela and Aviel a comfortable lifestyle and displayed by Fred and Janice during their critical inspection of Biniyam's rented house. Amidst all this, 90 Day Fiancé fans have been seen Ariela going through strain that clearly shows on her expressive face. Ariela has now revealed that her having TMJ could be making it worse.
Related: 90 Day Fiancé: Deavan Clegg Busts Fake News, Says She Wasn't Fired By TLC
The AMA that Ariela hosted on her Instagram last week had fans asking the 90 Day Fiancé stars some poignant questions, about her weight loss secret and the misconceptions about her and Biniyam's storyline. Ariela cleared up the air that she had absolutely done her research before moving to Ethiopia, and that she had "been there several times" until she decided to settle down with Bini "the stellar cuddler." The TLC star also confessed that breastfeeding for almost a year had made her shed the extra pounds, and finally answered the question about "something she's learned about herself" after watching herself on 90 Day Fiancé.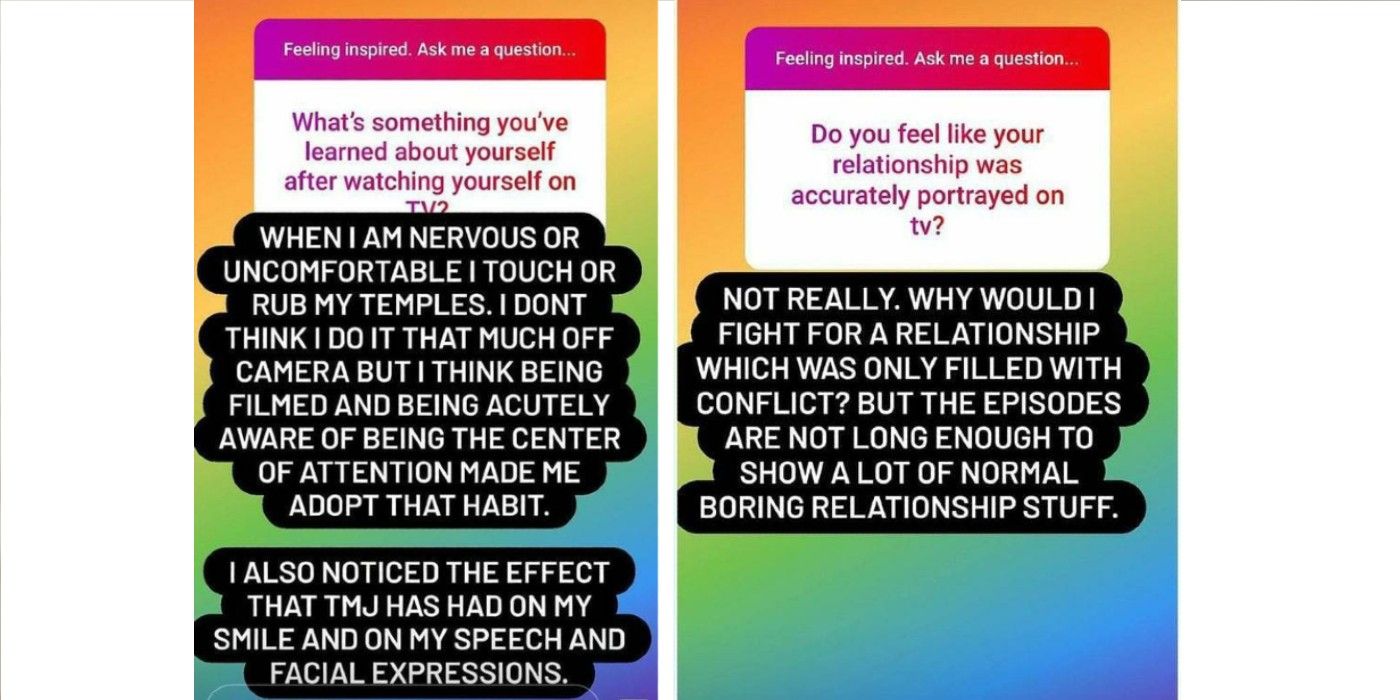 The Princeton, New Jersey, resident Ariela addressed a trait that 90 Day Fiancé viewers have often seen her do on screen, which is holding her head while being upset. "When I am nervous or uncomfortable, I touch or rub my temples." Biniyam's girlfriend also confessed that she doesn't think she does it "that much off camera" but "being filmed and being acutely aware of being the center of attention" has made her adopt the habit. Furthermore, the 90 Day Fiancé celeb shared, "I also noticed the effect that TMJ has on my smile and on my speech and facial expressions."
As per Mayo Clinic, TMJ, or "temporomandibular joint" is a sliding hinge that connects one's jawbone to the skull. A disorder like the one Ari has, better known as "TMD" can cause pain in the "jaw joint and in the muscles that control jaw movement." The cause of TMJ is difficult to pinpoint but could be a "combination of factors, such as genetics, arthritis, or jaw injury." And a person with TMJ can experience jaw pain also tends to clench or grind their teeth.
The 90 Day Fiancé star sharing her private struggles with her followers is a big thing, especially when it is something that largely influences how she looks on TV. Oftentimes, viewers may pass rude comments about a person's appearance or behavior without knowing the painful truth behind it all. Here's wishing 90 Day Fiancé's brave Ariela feels better soon with more moments to be happier about than being bothered by Biniyam in the future.
Next: 90 Day Fiancé: Melyza Zeta Replies To Fan Calling Her 'Most Boring'
90 Day Fiance: The Other Way airs Sunday at 8pm EST on TLC.
Source: Ariela Weinberg/Instagram, Mayo Clinic